Our planet Earth is hiding so many beautiful and undiscovered places that often it's rather difficult to decide what should be your next travel destination. There are actually countless not-to-miss & great vacation spots including natural wonders of the world or real architect masterpieces, wildlife gems, in other words an infinite number of choices. We decided to help you up and suggest a list of top journeys of a lifetime. Just pick, pack your bags and off you go! With the help of our carefully selected travel bucket list, you won't get discouraged, but on the contrary – full of travel ideas and encouraged to book your trip as one can never get too much of travelling!
#1 Egypt's ancient marvels

Egypt without doubt is a great vacation spot, and to deep dive into the center of ancient civilization we advise you to start one of your journeys of a lifetime with visiting the sites of Great pyramids in Giza, continue with a cruise down the Nile from Luxor- Aswan, and enjoy the marvels of temples of Edfu and Kom Ombo on the way, hitting the Valley of the Kings. Don't forget to include the 2000 years old city of Karnak into your must-see list. The city was built by the great pharaohs, hence it definitely has something to offer for those craving for adventures. Polish your journey with some unforgettable cultural experiences and dine out in one of the small villages as Al Nazla, Tunis, Nubian or sail on a felucca.
Book flights to Cairo, Egypt from $517*
#2 Spiritual experience in Himalayas of Nepal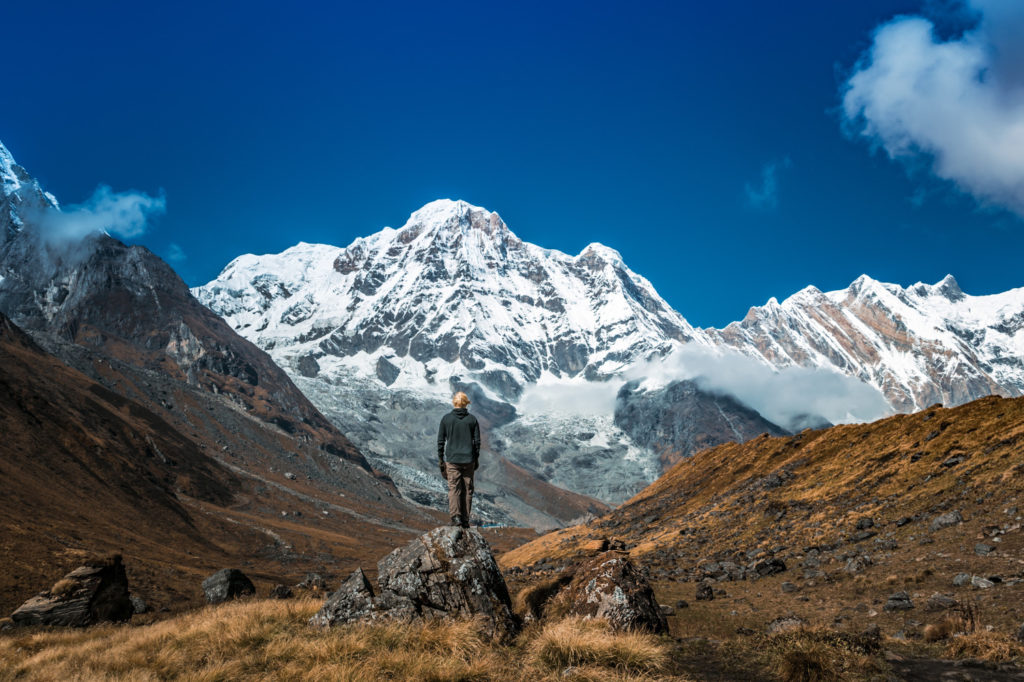 This will definitely be one of the best journeys of a lifetime! Nepal is a rather famous travel destination and it leaves no one unchanged – it's serenity, spirituality and disproportionately rich biodiversity fills one with the most exquisite emotions and lifelong memories! Just rely on one of numerous trekking tour providers that will have all the experience planned: from sub-tropical jungle trekking tours combined with elephant ride till everyday cultural experiences such as: meditation, visits of temples, monasteries and shrines, and of course Buddha's birth place.
Book flights to Kathmandu, Nepal from $559*
#3 Wildlife connection in Africa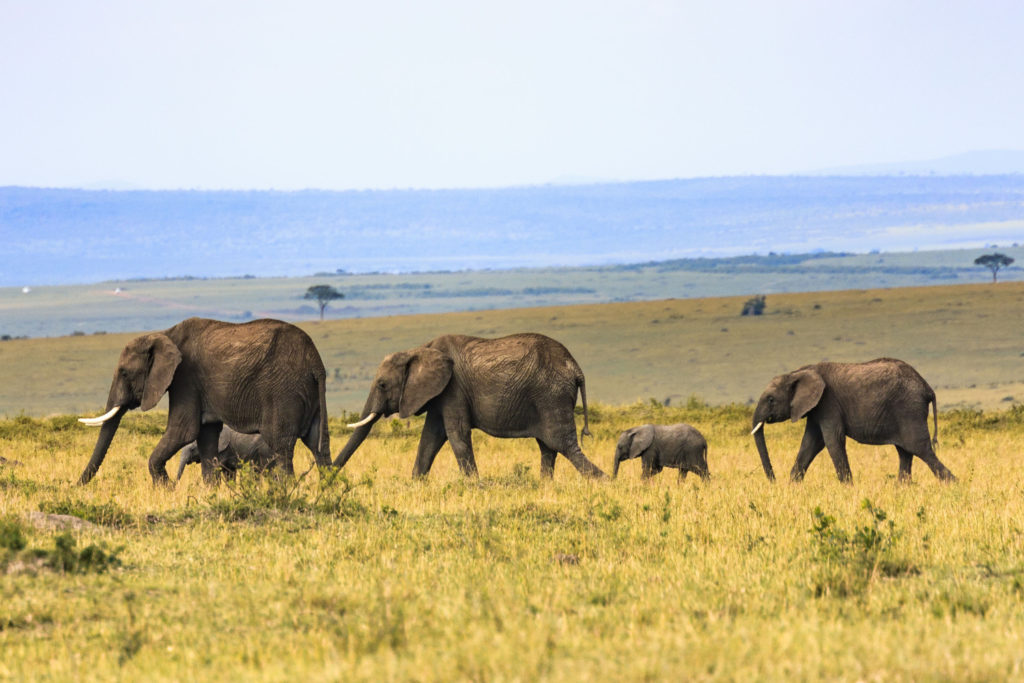 There is no better place on Earth for wildlife encountering! A tour through the most renowned national park of Kenya and Tanzania is the right place to venture yourself  for a heroic safari drive, during which you will surely meet all these "National Geographic" animals. The island of Zanzibar in its' turn, is a magnificent travel idea for water sports activities and chance to see the underwater world's magic when snorkeling, fishing, scuba diving and doing ocean safari!
Book flights to Nairobi, Kenya from $567*
#4 One of a kind – Bali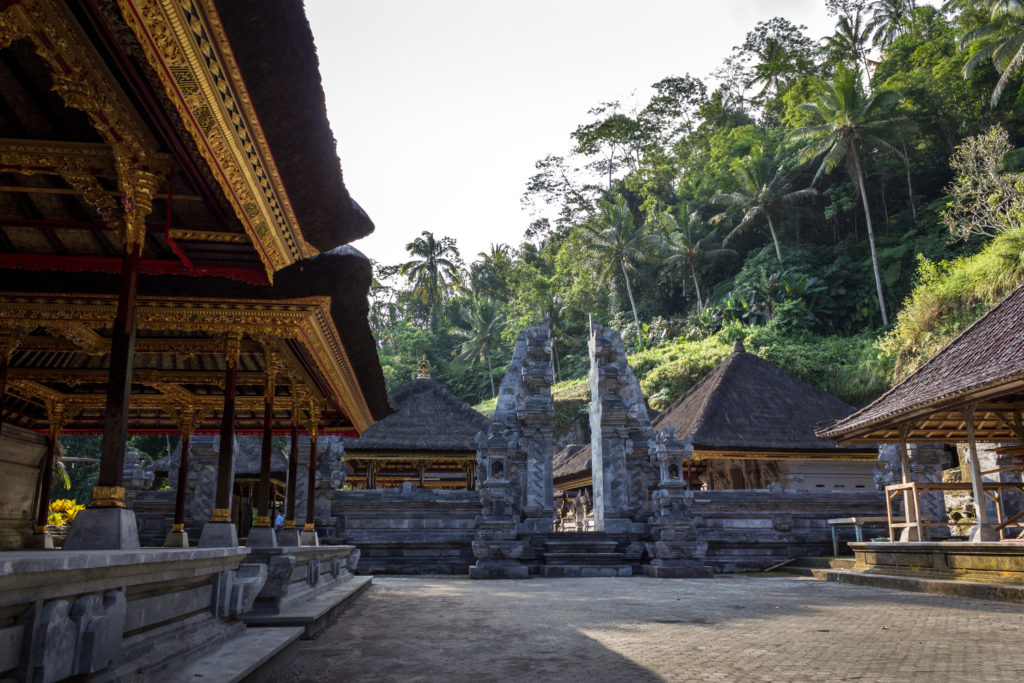 Pack your holidays with numerous experiences that Bali has to offer and make your journey of a lifetime count! Live an all-inclusive Bali experience! Some people say Bali is beach travel destination, others say it's a party paradise, but actually Bali has it all and much more! Secret gems of Balinese nature will create breathtaking postcards in your memory: canyon of Sukawati, Bukit Teletubbies on Nusa Penida, Melasti beach and many more secret beaches where you can relax away from the crowds. When in Bali, don't waste your night for the sleep and head to the western coastline to visit some great vacation spots as Kuta, Seminyak and Legian, which you will find at its most liveliest. Still not enough? The island itself is also a real surfer's paradise! And doubtlessly, one must compliment its' Balinese experience by trying famous spit-roast pig "babi guling", "lawar", "bebek betutu" and other traditional dishes of diverse Balinese cuisine!
Book flights to Denpasar Bali, Bali from $487*
#5 Spectacular Ice Hiking in Patagonia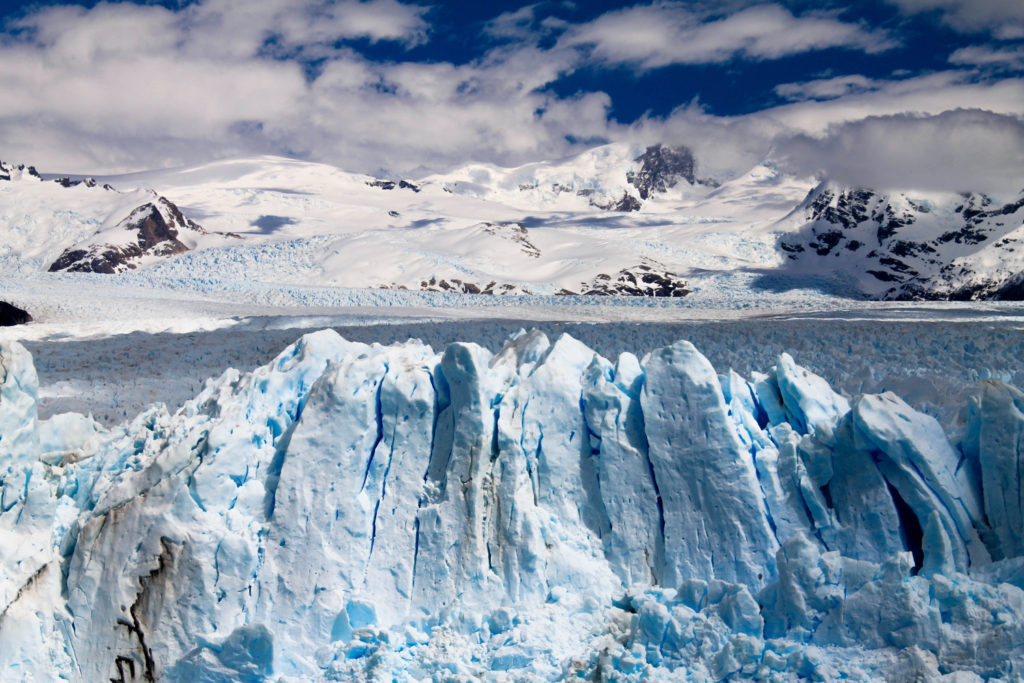 As travel destination Patagonia is a perfect addition to everyone's travel bucket list, graving for some real western experiences. It's been called as one of the trekking capitals of the world! This great vacation spot is famous for its' sheer, endless landscapes that will take your breathe away! Make sure you combine the Argentinian and Chilean sides in order to get the maximum from the trip: stay in a cattle ranch close by El Calafate in Argentina, that includes hiking tours on the massive Perito Moreno Glacier, crossing the border through the Andes and is set within Chile's Torres del Paine National Park.
Book flights to Buenos Aires, Argentina from $775*
#6 Colors of Incredible India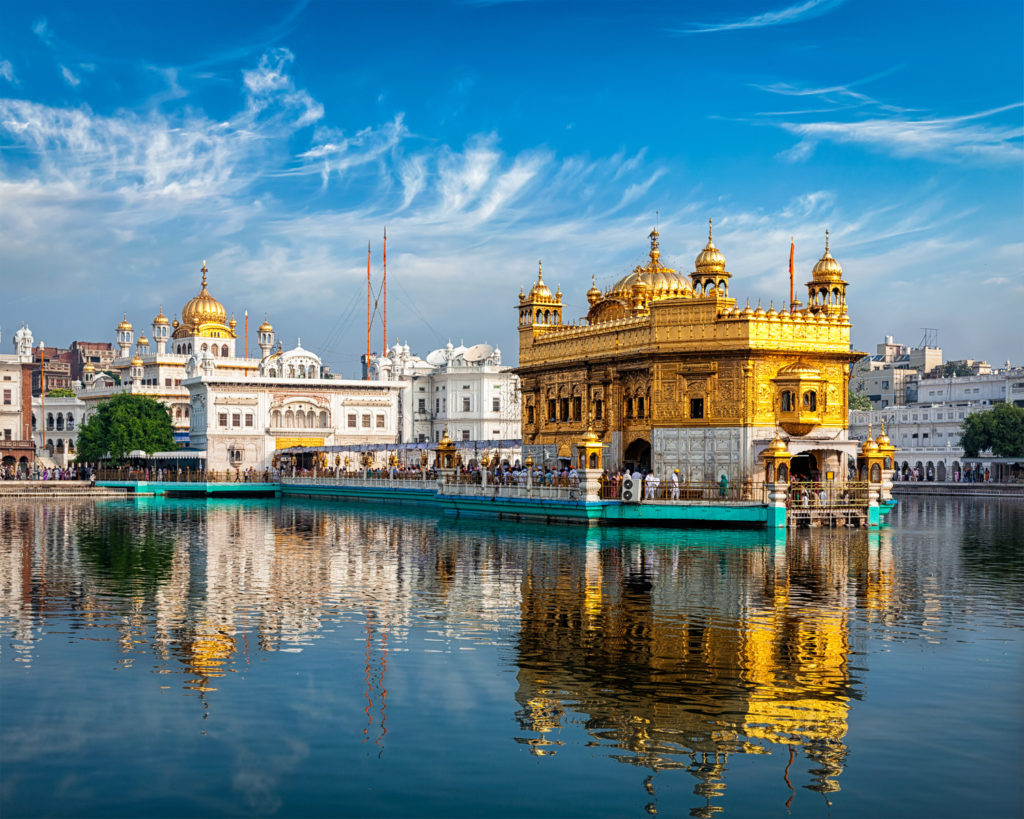 Another worthy travel idea that will add the bright glow into your grayish routine! Give yourself a shot of glamorous history and vivid colors of Jaipur – the land of temples and palaces of the 16th-century, including Amber Fort, patterned Palace of the Winds, great sandstone Mehrangarh Fort, and shops full of precious stones. Hop on the luxury Maharajas' Express train, enjoy the views of passing villages, while sipping Indian wines. The train experience includes Udaipur sightseeing, Ranthambore national Park tiger-spotting!
Book flights to Jaipur, India from $835*
#7 Beach Adventure in Australia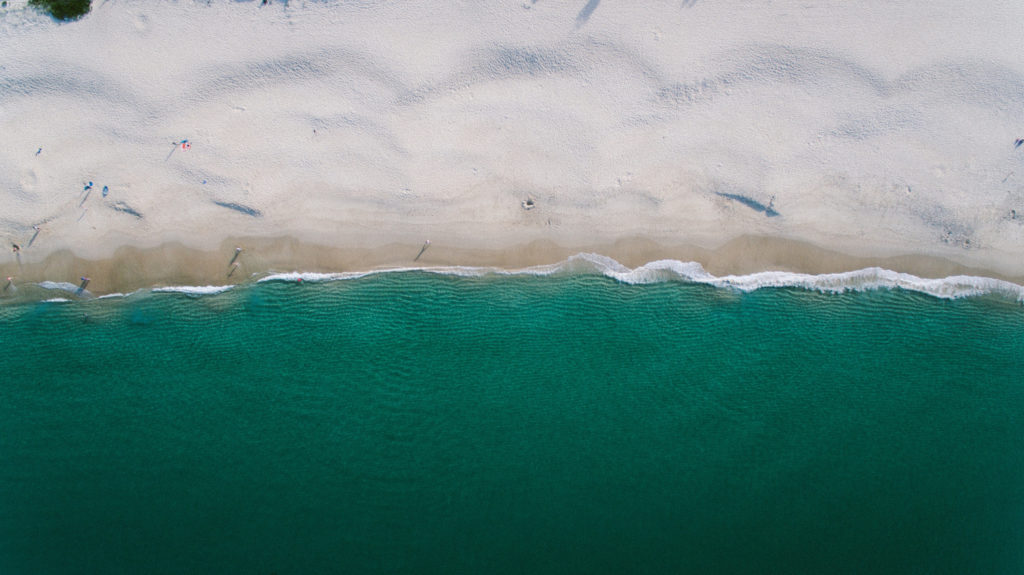 It's no surprise Australia is known as beach travel destination – the country is surrounded by water with it's never-ending 31,000 miles of a coastline, counting 11,761 beaches. Everyone will find it's own special beach in the country of kangaroos: for adventurers seeking for Tasmanian devils there is a Wineglass Bay; Cossies beach on Direction Island is a remote paradise nestled in a distant Australian territory in the Indian Ocean; for nature lovers, a so-called Nudey Beach that lies just off the coast of Cairns on Fitzroy Island, by 95% covered with rain-forest; located in the Cape Range National Park near Exmoutha – Turquoise Bay brags its' crystal-clear waters and living corals. And there's myriad of other untapped beaches – great vacation spots for your perfect Australian journey!
Book flights to Sydney, Australia from $795*
#8 The Great Walk by the Great Wall of China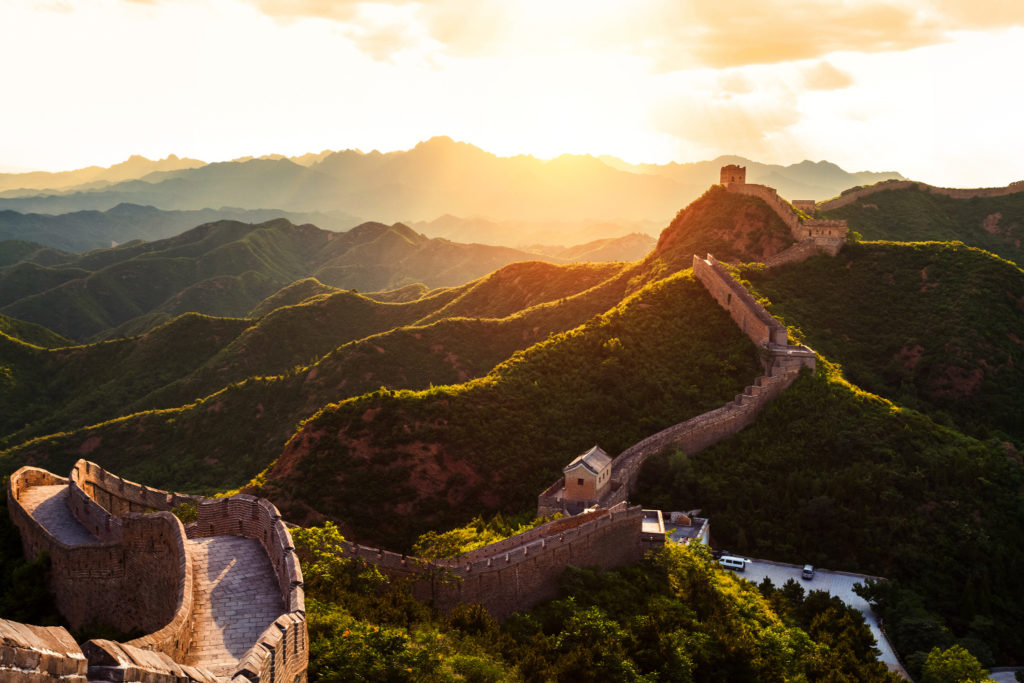 Why should one include the great Wall of China into its' travel bucket List? 4,000 miles of impressive length and unsurpassed surface area makes it visible from the space and places it among the wonders of the medieval world, as well as makes it the largest man-made structure ever built! Need more reasons? It's a travel destination that offers you a  fabulous chance to test your endurance, even if you consider yourself an athlete. At the same time you will be enjoying phenomenal views as you struggle through the crowds of the tourists. One hell of a challenge and definitely worth visiting!