Don't want to organize a birthday party and spend a fortune on food and drink? Skip the usual celebrations by picking one of 12 stunning places to travel for your birthday vacation. Because let's be honest, your birthday is all about YOU!
The experts at ASAP Tickets have created a special list of 12 top places to travel for your birthday! Because what can be more exciting than popping a bottle of champagne or blowing out candles in one of the most beautiful places on Earth?
#1

Palau, Oceania

Palau is a small independent island between Guam and the Philippines. It is a floating wonderland for divers and snorkelers! The island is well known for so many reasons! Spectacular landscapes, limestone rock islands, pristine colorful reefs, a lake of stingless jellyfish, exotic forests, and sky-blue lagoons. Heading to Palau would be the best birthday vacation idea!
#2

Namib Desert, Namibia

The Namib is the world's oldest desert. It stretches along the Atlantic Ocean and is the closest thing to Mars that we have on Earth. The desert charms travelers from all over the world with its ever-changing orange dunes, the shadowplay at sunset and sunrise, its unique nature, and its surreal landscapes. You can enjoy watching the shadowplay around Sesriem or the famous Dune 45 and capture some scenic views at Deadvlei and Sossusvlei.
#3

Zhangjiajie, China

Zhangjiajie National Forest Park is a part of the Wulingyuan Scenic Area. Its pristine forests and thousands of sandstone hills – some even taller than the Empire State Building – make for an impressive skyline. The view over the national park is incredible. It's one of the most beautiful places in China. The scenic Zhangjiajie landscape inspired the floating Hallelujah Mountains in the movie Avatar. Among all birthday vacation ideas, this might be one of the most exotic!
#4

Palawan, Philippines

The Philippines are home to 7,107 exotic islands, of which Palawan is one of the most popular destinations. The island will take your breath away with its limestone cliffs, pristine lagoons, and white sandy beaches. On Palawan, you can find dozens of iconic landscapes and spectacular wildlife. It's an exciting adventure.
---
[Read: 15 Fun Things To Do in The Philippines]
---
#5

Salar de Uyuni, Bolivia

If you've ever wondered what it's like to walk on water, you can experience this magical feeling in Bolivia. Salar de Uyuni is the world's largest salt flat. In the rainy season (roughly from December/January till April) it turns into a beautiful landscape like Salvador Dali's artwork, making anyone standing on it look as if they're part of an enormous mirror.
#6

Mù Cang Chải, Vietnam

Mù Cang Chải is a rural district of Yen Bai province, northeast Vietnam. It's popular for its majestic rice terraces and mountainous landscapes. Mù Cang Chải is one of most attractive destinations in Vietnam, and it is most beautiful during the grain season in September and October.
#7

Santorini, Greece

Santorini is officially one of the most stunning islands in the world and our top pick among all the picturesque places to travel for your birthday. Its local charm, magnificent ocean views, pristine beaches and unique architecture will make your heart skip a beat. The island is famous for one of the world's best scuba diving and snorkeling spots, exquisite vineyards, and scenic ocean views, as well as the beautiful white Santorini villas.
---
[Read: Should I Use a Travel Agent to Book Flights?]
[Read: 5 Ways How to Book Cheap Flight Tickets]
---
#8

Bagan, Myanmar

Bagan is an ancient city in Myanmar. The city's skyline gives everyone goosebumps, especially at sunrise and sunset, when the sunlight illuminates more than 4,000 ancient temples. Bagan is well known for hot-air balloon festivals. When hot-air balloons fill the sky over the stupas and temples of Ancient Bagan, the view is one of the iconic images of Myanmar.
#9

Trolltunga, Norway

Trolltunga is one of Norway's most scenic cliff faces. The famous Trolltunga ledge lingers 700 feet above the beautiful Ringedalsvatnet Lake. The views from here are breathtaking – you can take in the gorgeous blue lake, the towering fjords, the snow-capped mountains, and the unforgettable landscape. Trolltunga is one of the top hiking spots in Norway. Tourists from all over the world come to see the spectacular Trolltunga ledge, Pulpit Rock, and Kjerag "face to face".
#10

Tulum, Mexico

Tulum is well known for its ancient Mayan wonders and untouched beauty. The beautiful town on the Caribbean coast is home to one of the best beaches in Mexico. Tulum charms travelers from all over the world with its eco-parks, its magical underground caves and cenotes, its tropical forests, and its jade-green freshwater pools.
#11

The Rainbow Mountains, China

The surreal Rainbow Mountains are part of the Zhangye Danxia Landform Geological Park. This natural artwork is more than 24 million years old. The Rainbow Mountains are most beautiful at sunset and sunrise when the sunlight brings out the red and orange colors in the rocks that form the mountains' surface. Zhangye is one of the most beautiful places in China.
---
[Read: How to Book Multi-city Flights?]
---
#12

Amalfi Coast, Italy

The Costiera Amalfitana (or the Amalfi Coast) in Campania is one of the most scenic coastlines in the world. Its beauty rests in the craggy cliffs, the brightly-colored sea, and the thirteen magical villages terraced into the coast's hillsides. The Amalfi Coast is a place for everyone – charming, romantic, and adventurous.
---
Plan Your Birthday with ASAP Tickets
ASAP Tickets travel agents have access to exclusive promotions and flight deals from 150 airlines and travel partners worldwide. We offer regular, complex and multi-city, and group flights to more than 200 destinations in Europe, Asia, Australia, Africa, India and Latin America with up to 50%* off regular prices. We can offer these savings because of unpublished airfares.
Our travel agents manage special group travel arrangements – meals on the plane (vegetarian, lactose-free, kosher, diabetic, for kids etc), wheelchairs requests at the airport, transportation to and from the airport, car rental, consultation about the aircraft, special accommodation requests and other arrangements that can make the trip more comfortable.
Call us at 844-300-7983 to get assistance by one of ASAP Tickets travel agents or request your free quote online!
This list of places to travel for your birthday is surely incomplete and miss some amazing spots. Comment with your favorite destinations below so we could add them too!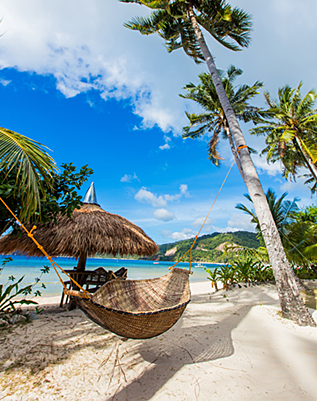 Get it right to your inbox by subscribing to ASAP Tickets weekly emails featuring the hottest flight deals from US to the .
Massive savings • Unsubscribe at any time.
You were sucessfully subscribed
Please check your inbox to confirm the subscription