Why use a travel agent instead of booking online?
When was the last time you used a travel agent?
Maybe it's been a while.
Maybe the last time you heard about a travel agency was when your Aunt Pam booked another over 50's Singles cruise.
But did you know that travel agency use is actually increasing, even among Millennials?
Should you book your flights with a travel agent instead of online?
Booking flights online
But I hear you say it's 2023, I can book my flights online with FlySearcher and Canoe.
Well, I suppose you can.
Although they were once able to offer some great bargains, online travel aggregators simply do not offer the best prices anymore.
Or the best service.
And so, this is why travel agencies still exist in 2023!
Of course, not all situations call for using a travel agent. For example, if you are booking with a budget airline for domestic flights.
Keep on reading to find out why booking with a travel agent is the best choice for complex or international flights and how they can get you the best flight deals.
Why should I book with a travel agent instead of booking online?
Private / Unlisted / Unpublished airfares
Ok so, let's get straight into the juicy stuff first. And let's be honest here, probably the most motivating reason for you to use a travel agent. The price.
Travel agents have special access to
drumroll
unpublished airfares
(also known as private or unlisted fares).
What are unpublished airfares exactly? Unpublished airfares are fares that are not published online and are also not available through the airline. To buy one of these fares you need to contact a travel agency. The travel agency (or consolidator) buys the wholesale fares from the airlines and then sells them to you. Read more about unpublished airfares in our guide.
Exclusive contracts
ASAP Tickets can get such good prices because of our ever-evolving business relationships and contracts with airlines worldwide. Currently, we have approximately 40 airline contracts and 150+ partner airlines.
Expert knowledge
How often do you plan a vacation or fly somewhere? A couple times a year if you are lucky.
And how often do travel agents plan trips?
Several times a day, every working day!
They live and breathe flight booking. They know where to look, what to do, and when to book. They can help you order special meals and other special travel arrangements.
Access to 'secret' search engines
Travel agents use Global Distribution Systems (GDSs) to search for flights. A GDS is a worldwide reservation system for airfares, hotels, cruises, and more. Some of the most popular GDSs are Amadeus, Apollo, Galileo, Sabre, and more. ASAP Tickets is leading the way as the first creators of a program that combines all of these systems together. Due to this system, our agents can spot airfare price drops quicker than our competitors. Ticket searching is lot more efficient through these systems – which is just one of the reasons why travel agents can do it better!
One more thing – only travel agents can use the GDS; regular people cannot access these systems.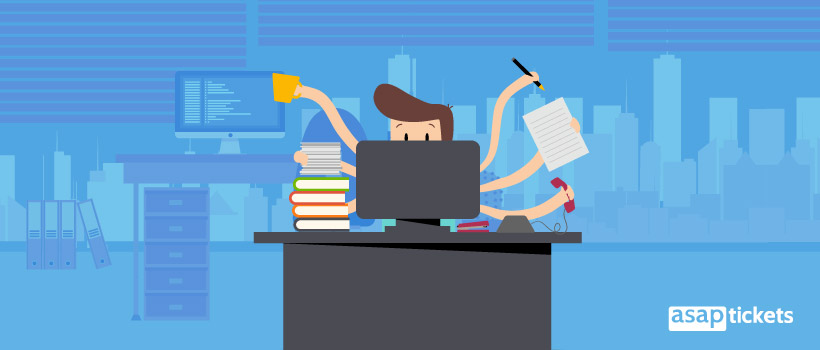 Everything is still online – e-ticket, itinerary
Although the booking process will be slightly different from what you are used to, don't worry, as everything is still available online. You can receive your e-ticket, and you can check in online.
Save time -> Save money
One report by ASTA estimates that travel agents save consumers an average of $452 per trip (on the total cost of the trip). So that's just the savings you get on the ticket price. How about the time you spend searching?
According to a study by Expedia, Americans spend on average 22.95 hours on travel websites 6 weeks before booking their vacation. And we know that your time is worth something, don't sell yourself short! The average hourly wage of an American worker is roughly $26.84. So if we multiply 22.95 x 26.84, we get $615.98 of potential time savings by using a travel agent.
24/7 support from a real person
When you book flights with our travel agents at ASAP Tickets, you get your tickets and 24/7 phone support before, during, and after your trip.

Customized itinerary
Do you need to stop in Japan and spend a day there? Your travel agent can make it happen! If you want to customize your itinerary, your travel agent can help you to find the best price and route. They are especially useful when booking a complex multi-city trip. Have you heard of open-jaw flights? They are another type of airfare that your travel agent can arrange for you. For example, flying from New York City to Paris, then from Rome to Chicago! Our agents are especially good at finding deals for multi-city trips like this.
Before using a travel agency, you should confirm that they are certified by national institutions such as ASTA, ARC, IATAN, and BBB.
ASTA – American Society of Travel Agents
ARC – Airline Reporting Corporation
IATAN – International Airlines Travel Agent Network
BBB – Better Business Bureau
ASAP Tickets is certified with all of these institutions and holds an A+ rating with BBB.
Last-minute flights?
Too many people believe that by waiting until the last minute, they will be able to grab a great last-minute deal. Actually, this was true – BUT – more than twenty years ago. These days, last-minute flights are generally always more expensive as airlines know that urgent last-minute travelers will pay whatever price (especially business travelers).
However, a travel agent is useful for finding the best deals that are still available in last-minute situations. Our travel agents are experts at finding that very last seat on an airplane and can book it for you even just a few hours before the flight. So if you need very last-minute flights and ask yourself, is it better to use a travel agent or book online? Definitely go with a travel agent.
So should you use a travel agent instead of booking online?
Yes!
So, instead of asking, "Why do travel agencies still exist in 2023?" you should be asking.
"Why aren't I using a travel agency?"
Sure, it takes a little bit more effort to make a phone call instead of booking online, but the benefits are more than worth it. Plus, this is your special trip, and you deserve to have the best possible booking experience! And remember, your travel agent works for you, not for anyone else!
Our travel agents at ASAP Tickets are always ready to help you plan your perfect trip! Call us now at 844-688-0832 to talk to a friendly travel agent and find out how they can help you!
Meet some of our best travel agents here, or find out more about our booking process here!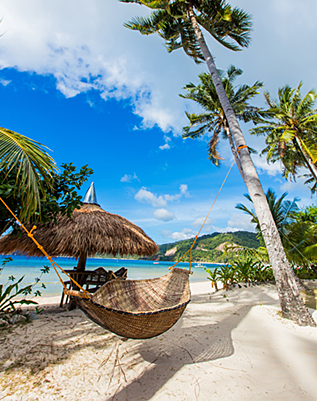 Get it right to your inbox by subscribing to ASAP Tickets weekly emails featuring the hottest flight deals from US to the .
Massive savings • Unsubscribe at any time.
You were sucessfully subscribed
Please check your inbox to confirm the subscription