Among the current travel trends for 2023, Sober Travel is ranked right up there. Whether it's a personal preference or you prefer to travel sober to enjoy the clarity and focus it provides. Sober traveling can offer a range of benefits, from improved health and safety to a deeper appreciation of one's surroundings. For this reason, this blog, Sober Travel inspiration, offers insights into destination ideas and activities. Plus, how to meet other people looking to create truly memorable experiences.
Sober Travel Activities.
There are many activities that offer a great travel experience without the focus on alcohol or partying. Therefore, here are some options for sober travel.
National Parks: The United States has some of the most beautiful national parks in the world. Exploring them without alcohol can be a great way to appreciate their natural beauty.
Wellness Retreats: Many retreats offer yoga, and meditation, with a focus on improving physical and mental health.
Beach Destinations: Beach destinations are great for sober travelers because they offer plenty of activities like swimming, snorkeling, and hiking.
Cultural Cities: Exploring cities that are rich in culture are a great way to learn about history and art without the need for alcohol.
Adventure Travel: Activities like hiking, rock climbing, and kayaking can provide an adrenaline rush without needing alcohol.
Volunteering: Volunteering in local communities can be a great way to connect with people and give back without needing alcohol.
Spiritual Retreats: Many spiritual retreats offer activities like meditation, prayer, and yoga, providing a sense of peace and calm.
Tips for Traveling while Sober
Being sober on vacation is totally possible and can be a great experience. In fact, Booze-free bars have been mushrooming worldwide, with the likes of Dublin's wellbeing bar, The Virgin Mary, Japan's futuristic 0% Tokyo, and London's Covent Gardens, Club Soda. Moreover, companies such as We Love Lucid and GoNOMAD, specialize in sober travel adventures. If you're playing solo sober travel, read our blog, Solo Travel: A Comprehensive Guide to Safety and Planning.
We suggest Looking into sober travel tours and meetups while you're there! There are tons of social events you can look into when you're traveling. Whether it's a little bit of sightseeing or meeting new people in the city, you're visiting. In addition, is its culture you crave? Read our blog, Cultural Travel- European Inspiration 2023.
Go on sober dates instead of going to bars or clubs every night! If you're going out with friends, find another activity that doesn't involve alcohol, like hiking or having dinner at a local restaurant.
Sober Travel Destinations
There are plenty of options if you're looking for sober travel destinations. Here are a few ideas:
Sedona, Arizona: This beautiful desert town is known for its natural beauty, outdoor activities, and spiritual retreats.
Costa Rica: This Central American country is an excellent destination for those who love nature and outdoor adventure. The country has plenty of sober retreats, and the beautiful scenery can be a great source of inspiration.
Bali, Indonesia: This island paradise is a popular destination for yoga and meditation retreats. The area also has plenty of sober support groups.
Reykjavik, Iceland: This beautiful city is known for its natural beauty and outdoor activities. The area also has many sober support groups.
Queenstown, New Zealand: This picturesque town is known for its outdoor activities, such as hiking, skiing, and bungee jumping. There are also many sober support groups and retreats in the area.
Summary
Overall, sober traveling can offer a range of benefits, from improved health and safety to a deeper appreciation of one's surroundings. Plus, Having a sober vacation is a great way to take a break from drinking and meet other people who also don't drink. As a result, communication and relationships with travel companions will improve.
Being sober while on vacation will also create meaningful opportunities to connect with locals. And equally, as important, a sober vacation is a chance to disconnect from the pressures of everyday life and focus on personal growth, self-care, and new experiences.
Phone free at 844-300-7983 for our Lowest Fares Guaranteed to any destinations highlighted in this blog and more! One of our 2,100+ agents is waiting to help with any itineraries and booking questions.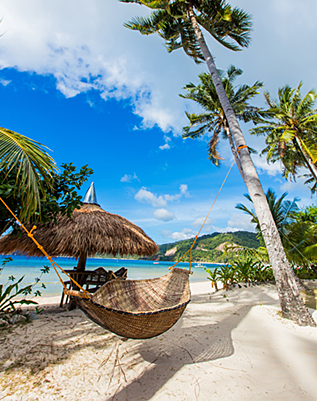 Get it right to your inbox by subscribing to ASAP Tickets weekly emails featuring the hottest flight deals from US to the .
Massive savings • Unsubscribe at any time.
You were sucessfully subscribed
Please check your inbox to confirm the subscription