Airports do more than just provide runways for take-offs and landings. They also serve to host passengers, store cargo, and carry out plane maintenance. Naturally, the airports at popular destinations and heavily traveled transit points are the busiest. Therefore, here are the top 10 biggest airports in Europe:
London Heathrow Airport, UK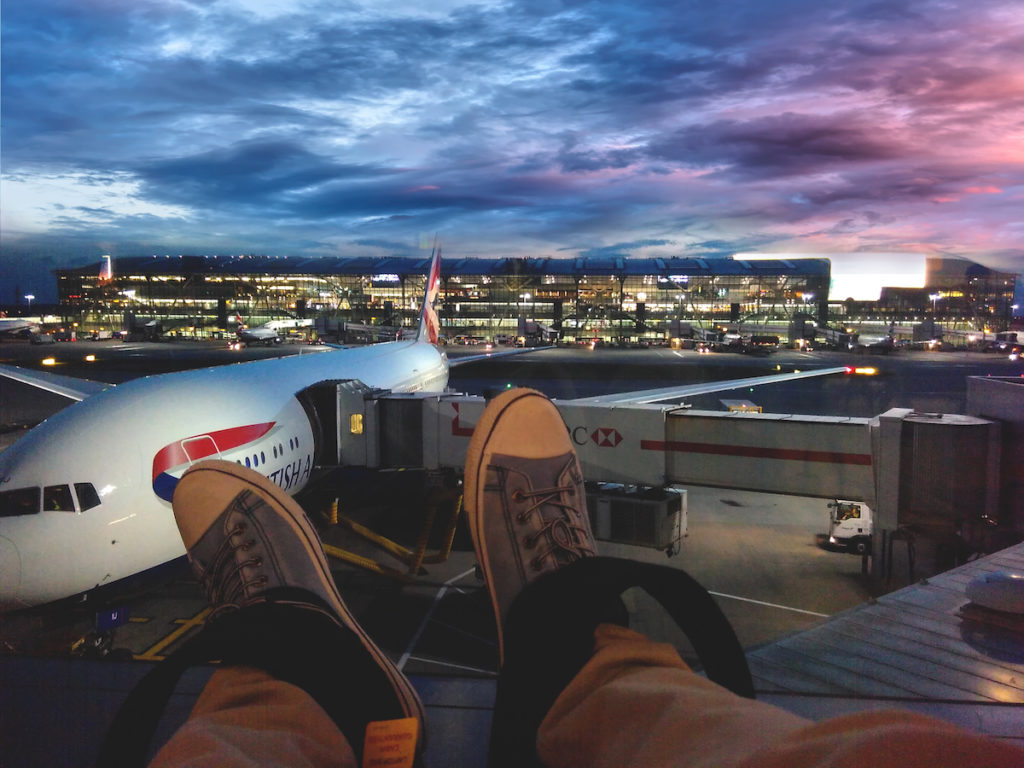 London Heathrow is not only UK's largest airport, but also the biggest airport in Europe 2019. It's one of the six international airports serving the London region and handled over 80 million passengers last year alone. Five Heathrow terminals serve flights to 185 destinations operated by 80 airlines. Impressive figures, right? Heathrow also is one of the best airports to fly into Europe. High competition and a wide range of available routes ensure cheaper fares for US travelers.
Paris Charles de Gaulle Airport, France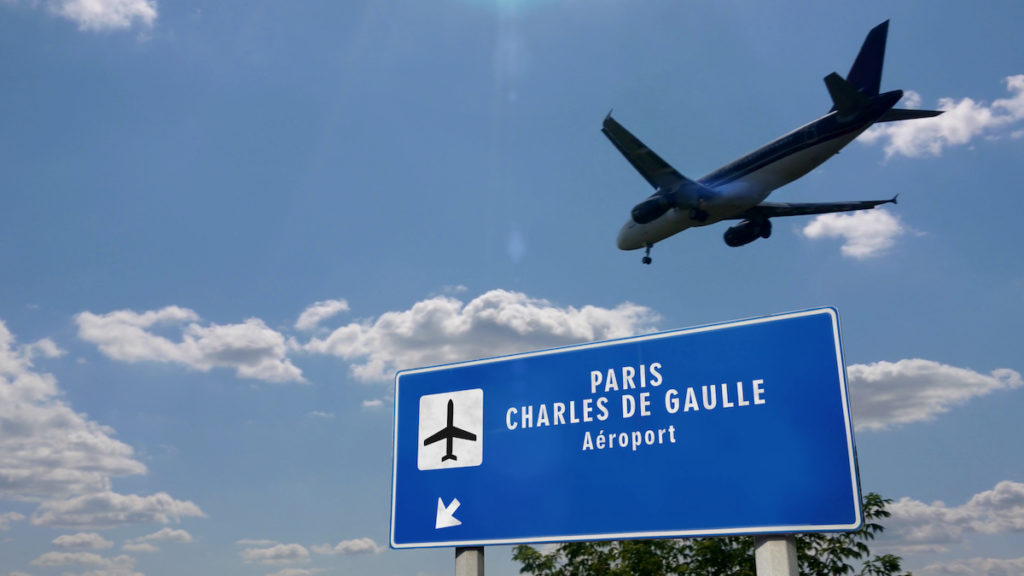 Also known as Roissy Aéroport, Paris Charles de Gaulle is the second busiest airport in Europe with 70+ million passengers in 2019. It is home to the national airline Air France as well as being an important hub for low-cost European airlines, such as Norwegian, EasyJet, Vueling, and many more. Cheap flights to Paris are available thanks to the airport's extensive airline network and daily non-stop connection to many US cities.  If you are thinking of booking a summer vacation, why not read our blog on Best Summer Destinations In Europe for some inspiration.

Amsterdam Airport Schiphol, the Netherlands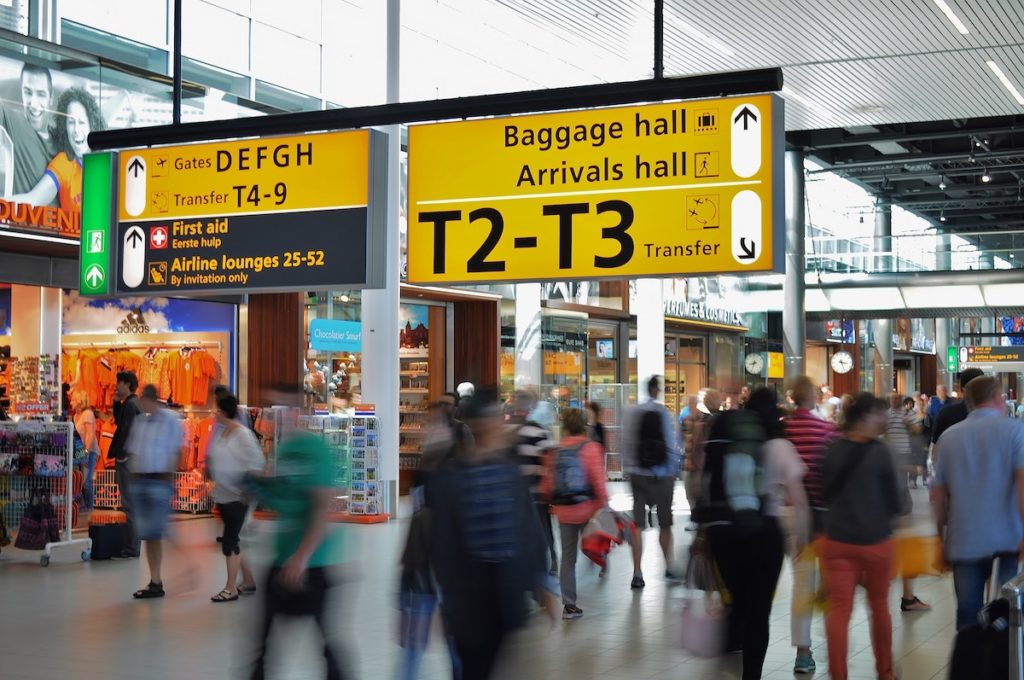 Amsterdam Schiphol airport lies at the bottom of what was once Haarlemmer Lake, four meters below sea level. The word "Schipol" in Dutch means 'main port' which highlights the significant role the airport has, as it's not only a gateway to the Netherlands but neighboring Belgium and the northern part of Germany as well. The airport serves all top European airlines, including KLM, Lufthansa, British Airways, Brussels Airlines, and many more.
Frankfurt Airport, Germany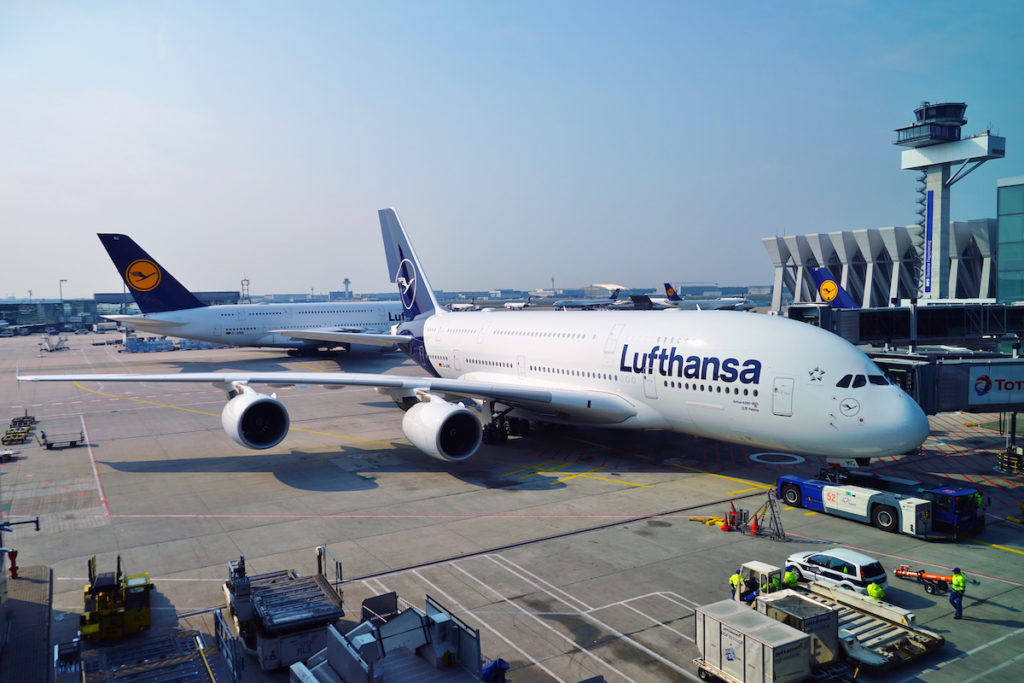 Serving Germany's fifth-largest city, Frankfurt International Airport is the main hub for the German airline, Lufthansa, and one of the leading suppliers of cheap flights to Europe for travelers from the US. Frankfurt airport is an enormous complex that includes a shopping mall, Germany's largest office building, as well as two Hilton hotels. It's also conveniently connected to the city center by metro lines S8 and S9, which makes it a perfect entry point for those seeking to explore Germany.
Adolfo Suárez Madrid–Barajas Airport, Spain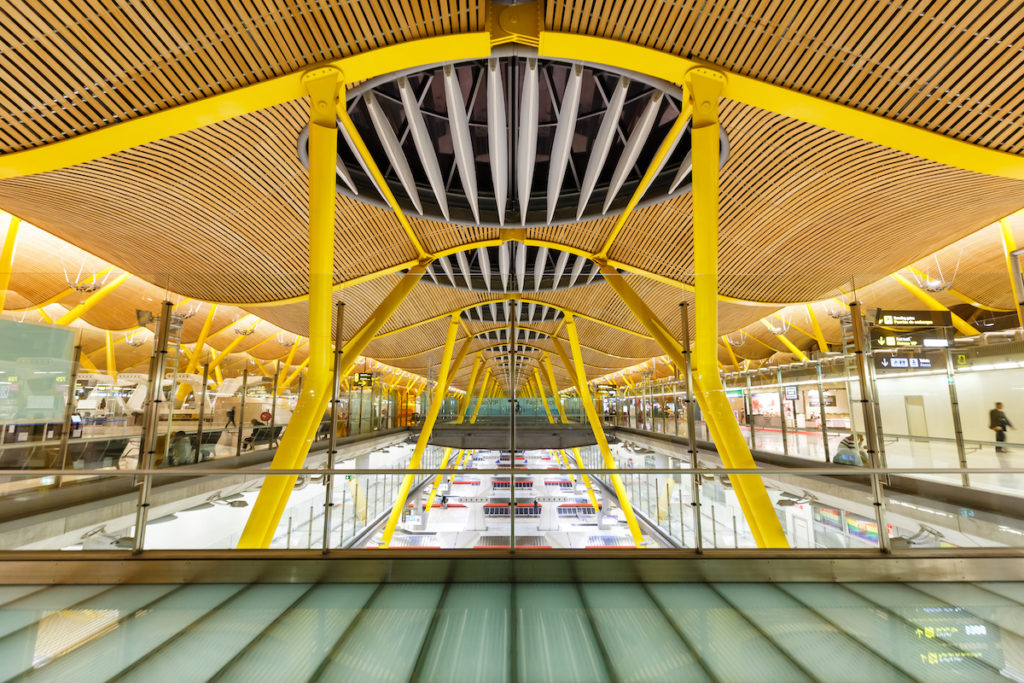 Barajas Airport in Madrid is the second-largest airport in Europe by physical size, just slightly behind Paris–Charles de Gaulle Airport. Today, the airport has four terminals in operation. T4 opened in February 2006, has received many awards praising the design by the architects, Antonio Lamela and Richard Rogers.
Barcelona–El Prat Josep Tarradellas Airport, Spain
Barcelona El Prat Airport or as it is known more casually as BCN Airport is your gateway to the North of Spain and the Mediterranean coast. It's a great choice for flying into Europe for a couple of reasons. First, El Prat is well-connected to Spain's 2nd largest city – Barcelona. Secondly, it offers plenty of activities on the premises. There is a diverse selection of coffee shops, fast food outlets, beer and tapas bars, sandwich and ice cream kiosks, and traditional Catalan and Spanish gourmet eateries. And yes, shopping facilities are also worth mentioning!
P.s. Are you on the lookout for below-market fares to Spain? Check our blog post Cheap flights to Spain: PRO tips & tricks for insights!
Leonardo da Vinci–Fiumicino Airport, Rome, Italy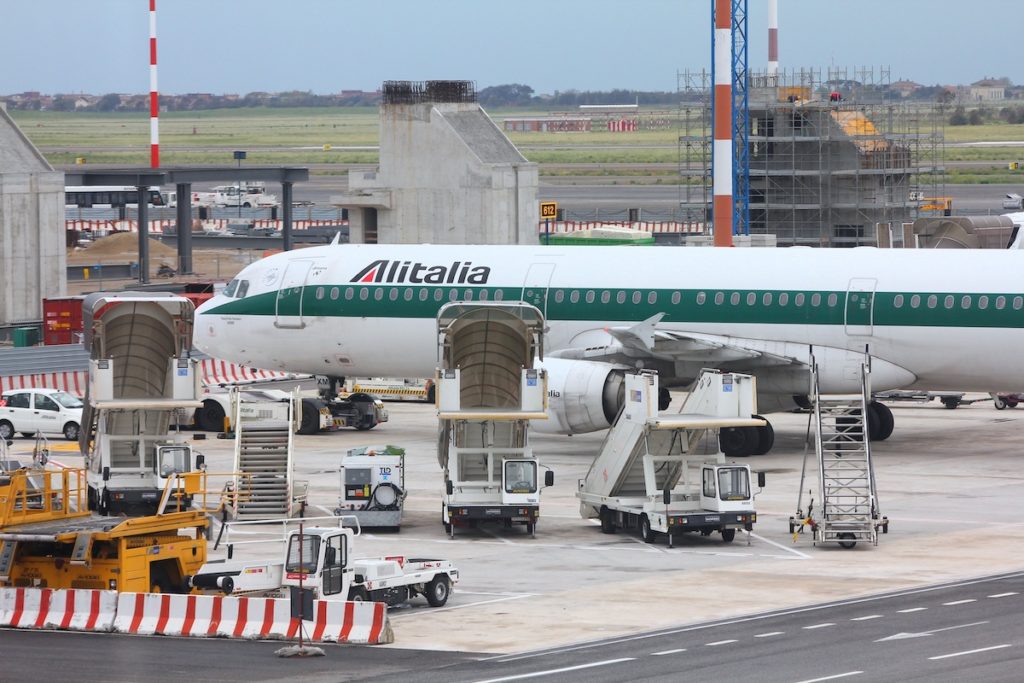 The first thing you need to know about Rome airport is that it has become the first airport in the world to earn 5-Star COVID-19 Airport Rating. This feat is a great achievement and proves safety measures at Rome airport are top-notch! The airport serves as the main hub for Alitalia, the largest Italian airline, and Vueling, a Spanish low-cost carrier. Among the top busiest airports in Europe, where it proudly holds 8th place.
Dublin Airport, Ireland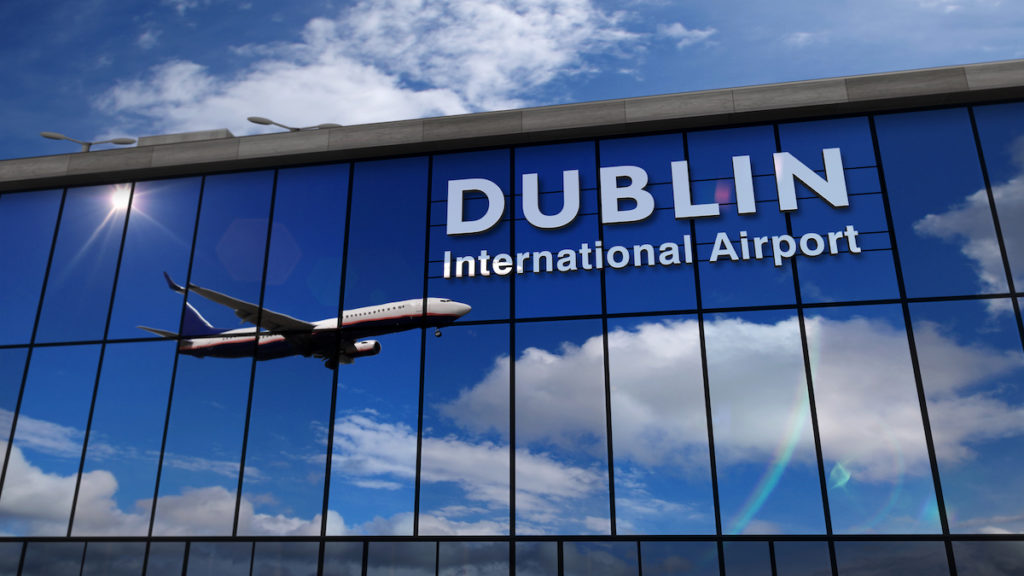 Dublin Airport (Irish: Aerfort Bhaile Átha Cliath) is a busy hub serving Ireland's capital city Dublin. It hosts flights operated by 20+ airlines, including top air carriers like Qatar Airways, United, Delta, Lufthansa, KLM & more. The airport is highly rated by travelers because of its convenient location, with the city only 7 km away!
Vienna International Airport, Austria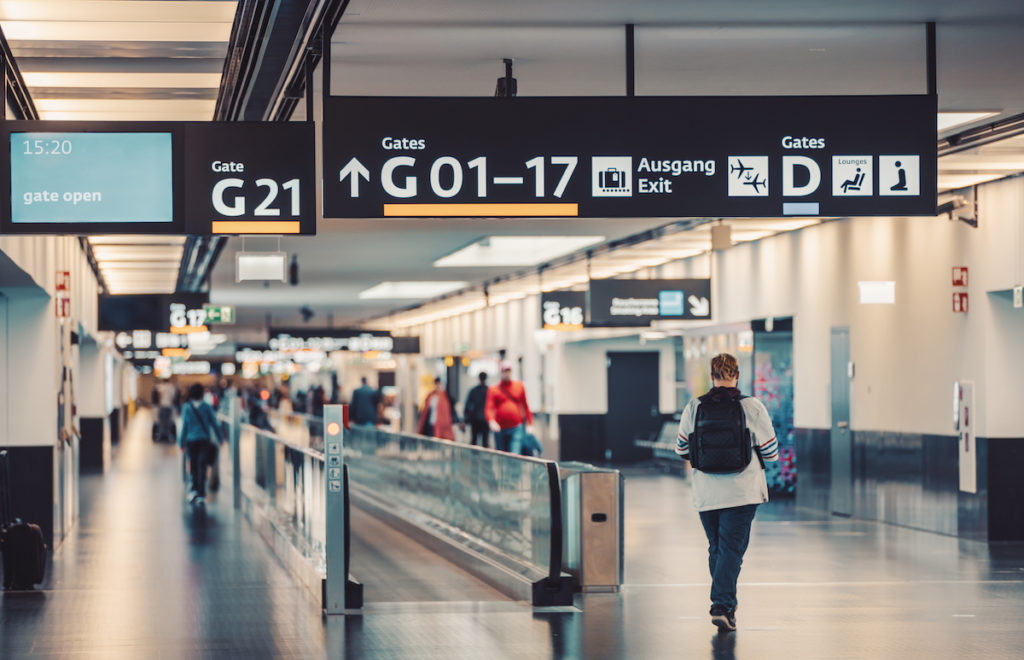 The central geographical location in the heart of Europe and the excellent range of services at Vienna Airport make it a great entry point to Europe for international travelers. Unlike many top European airports, Vienna airport offers free WiFi for all travelers – a generous gesture that makes traveling to or through Vienna a truly pleasant experience!
Copenhagen Kastrup Airport, Denmark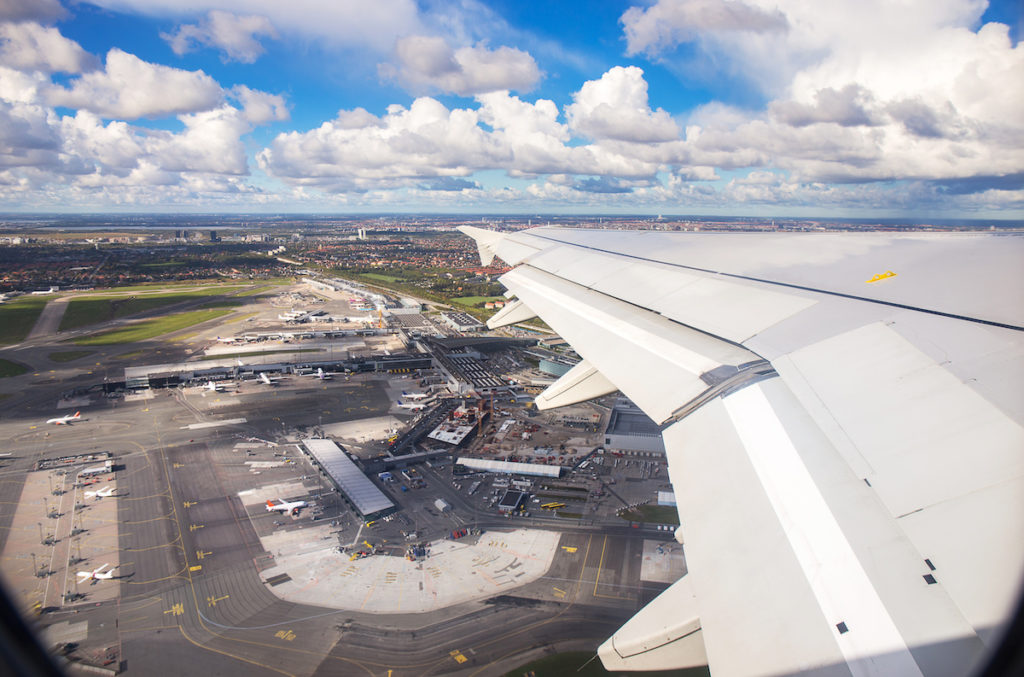 Copenhagen Airport – Københavns, Lufthavn, Kastrup – is the major airport for both Copenhagen, Denmark, and the neighboring Swedish city Malmö. The airport is located on the island of Amager, so landing here is an exciting experience with spectacular views guaranteed! It's a major hub for Scandinavian air carrier SAS that offers great connections to various US cities.
Ready to start planning your trip to Europe? Call us toll-free at 844-300-7983 (24/7) to speak with an ASAP Tickets travel agent about cheap flight deals to Europe or request your free quote online!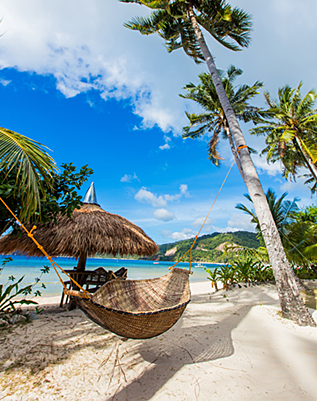 Get it right to your inbox by subscribing to ASAP Tickets weekly emails featuring the hottest flight deals from US to the .
Massive savings • Unsubscribe at any time.
You were sucessfully subscribed
Please check your inbox to confirm the subscription