As more and more borders are being lifted, the more in-demand quintessential adventures become. And when it comes to history and uniqueness in culture, what Europe offers is hard to beat. While most of Europe is currently covered in snow, tickets for the sunny seasons are already being booked. So, with that in mind, we have put together our guide to the "Best Summer Destinations In Europe."
Best Summer Destinations In Europe: The UK
The UK in the summertime has a flavor for everyone's taste. For beach trips, Brighton, Bournemouth, and the garden of England itself, Kent, offers sandy and pebbled shores. In addition, to marauding promenades, you will find amusement piers such as Blackpool Central Pier, with restaurants and entertainment.
For festivals, there is Edinburgh fringe, Hyde Park, Camp Bestival, and the legendary Glastonbury, to name a few! Furthermore, there are 15 National Parks in the UK, world-class museums and galleries, not forgetting the Westend. Overall, the UK is a place where history and innovation meet. In fact, you can climb the stairs of Edinburgh's castle or gaze from a rooftop bar over London's gleaming cityscape. Either way, the charm of traditions and the quality of attractions will enamor you.
Top 5 unusual things to do in the UK
Currently, our best deal on direct flights to the UK is with United Airlines, where a round trip is $359 and one-way is $299.
Best Summer Destinations In Europe: France
If you're thinking of taking a summer vacation in Europe, then France has to be a consideration. One of the many reasons to visit Frace in the summer is Bastille Day, July 14. France's national day is marked with an impressive air show and military parade on the Champs-Elysées. Furthermore, the celebration ends with a magnificent firework display and classical music concert at the foot of the Eiffel Tower.
Once you're finished in one of the countless museums and galleries, you can relax by the banks of the Seine, as mini beaches, deck chairs, and palm trees are added as part of Paris Plages. Also, check out Paris's summer festival schedule, where you find everything from music, theatre, film, and sporting events for adults and children.
Top 5 unusual things to do in France
Currently, the best price for an around trip to Paris is with American Airlines at $375.
Best Summer Destinations In Europe: Italy
For vacations to the best summer destinations in Europe, Italy is and will always be one of the most popular. No matter if you're thinking romance, family, vitamin, or beach holiday Italy has it and more! From ferry hopping in Lake Garda, road tripping around the Amalfi Coast, or sipping a spritz along canals of Venice.
For beaches, you have everything from the intimate Atrani village beach to the sprawling cliffs of Scala Dei Turchi in Scilly. And then you have the piazzas like San Marco's, in Venice or Della Signoria, in Florence to pass the night away with some of the most delicious cuisine and wines in all of Europe. If you're looking for inspiration for a honeymoon in Europe, click here to read our blog.
Top 5 unusual things to do in Italy
The best price for a round trip to Italy is with American Airlines $375 and for oneway with AIR CARAIBES direct for $ 215.
Best Summer Destinations In Europe: Spain
Summer in Spain is one of the hottest in Europe, with temperatures reaching between 21 degrees to 25 degrees Celsius in June. So, sun, sea, and sangria will be on the cards. Furthermore, June is also the start of the festival season with La Patum de Berga Catalan folk festival and Noche de San Juan's taking place. Also, summer sees the start of Camino pilgrimage trails and not forgetting La Tomatina, which is basically a massive tomato street fight.
For city beaches, you have Bogatell, Barcelona, Playa de la Victoria, Cádiz, and for coastal beaches, we recommend checking out Cabo de Gata. For sightseeing, you can visit a Game of Thrones set, in Girona or the Casa Batlló designed by Antoni Gaudí. However, if museums are your thing, there is The Museum of Pablo Picasso and Dali, to name just a few. For partying, look no further than Ibiza!
Top 5 unusual things to do in Spain
You can fly direct to Madrid with United Airways one-way for as little as $179 and for a round trip with American Airlines for $339.
Best Summer Destinations In Europe: Greece
Greece is known for its ruins, Obelisks, and odes to the past, but this fabulous set of islands is looking into the future. Ever wanted to visit a Greek island by seaplane? In 2022, you'll be able by taking a seaplane to Tinos or Patmos. Whereas Naxos beaches are now very popular for their surf and water sports. In fact, Greece comes second in the world on the Blue Flag beach quality award list.
Food lovers will find that each island has its unique traditional recipes and produce -from the snails of Crete to caramelized almond meringue in Corfu. Greece is also rich with nature, biking, and hiking trails over breath-taking landscapes.
Top 5 unusual things to do in Greece
A direct round trip to Greece with American Airlines is $575 and one way is $439
Summary
Europe has everything to offer for families, couples, and lone travelers. Including world-class attractions, glorious beaches, and a bevy of traditional and innovative eateries to chose from. If you are looking to book a summer vacation in Europe head to our dedicated page and find the cheapest flights to a whole host of European destinations.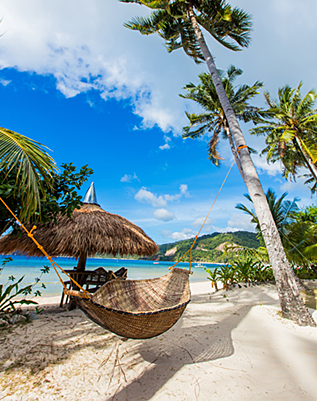 Get it right to your inbox by subscribing to ASAP Tickets weekly emails featuring the hottest flight deals from US to the .
Massive savings • Unsubscribe at any time.
You were sucessfully subscribed
Please check your inbox to confirm the subscription