Spain is one of Europe's most popular leisure destinations, with its endless sandy beaches, remarkable historical heritage, and rich, diverse culture. This sunbaked haven is always at the forefront of our customer's minds when planning a trip to Europe. However, the cost of a transatlantic flight might become an issue for travelers on a tight budget. Luckily, ASAP Tickets travel agents are experts in finding cheap flights to Spain, and today we're glad to share some of our best tips & tricks with you!
What is the best time to fly to Spain?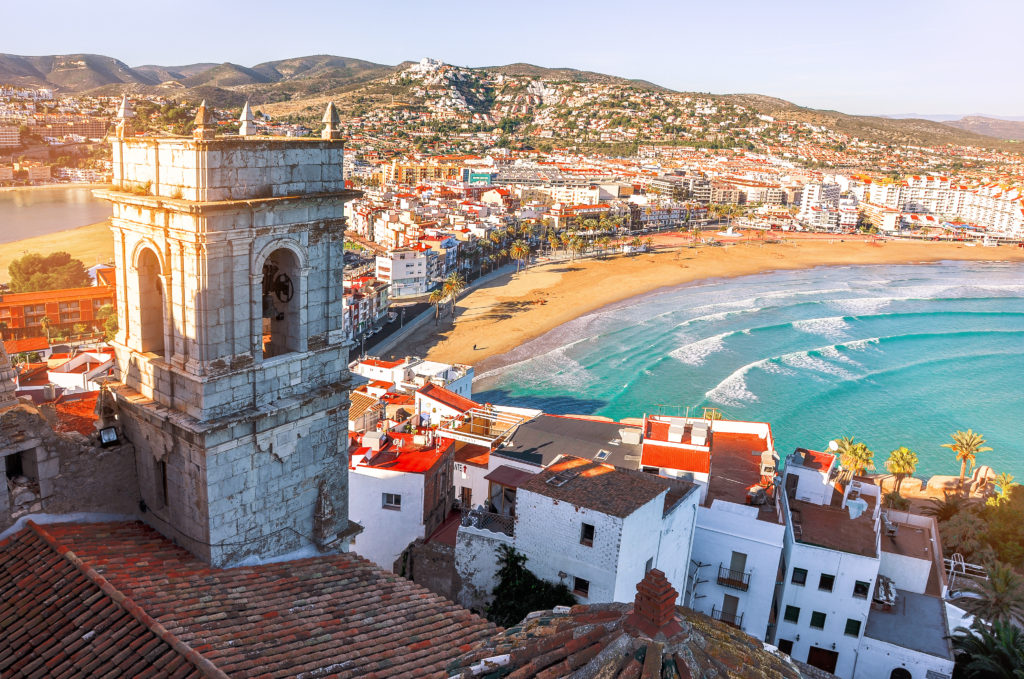 Spain has something to offer for every season, all year round. There's no bad time to visit Spain, so whenever you decide to go, you're in for a treat. The golden rule here is to buy your ticket in advance: the earlier you buy, the cheaper you'll fly, regardless of the season.
Peak Season
The peak season in Spain is during summertime. However, this will depend on which region of Spain you're planning to visit. Generally, travelers book their tickets to Spain starting in late spring, as the busiest months are from July to September. Get your flight to Spain well in advance if you're planning to travel in peak season, as cheap flights to Spain for summer sell out fast. Once you know the cities you'll be visiting, check out any events or festivals around that time so you can grasp the Spanish summer.
Shoulder Season
Spring and Fall are great times to visit Spain. In these seasons, you're likely to find smaller crowds, cheaper flights, and accommodation, but still a very warm and comfortable temperature, even for hitting the beach!
Low Season
The cheapest time to buy plane tickets to Spain is from November to March. Although in the last months of the year, you're more likely to encounter rain, Spain still offers great weather all year round so you'll be able to discover its real charm in a relaxed atmosphere.
How much is a plane ticket to Spain?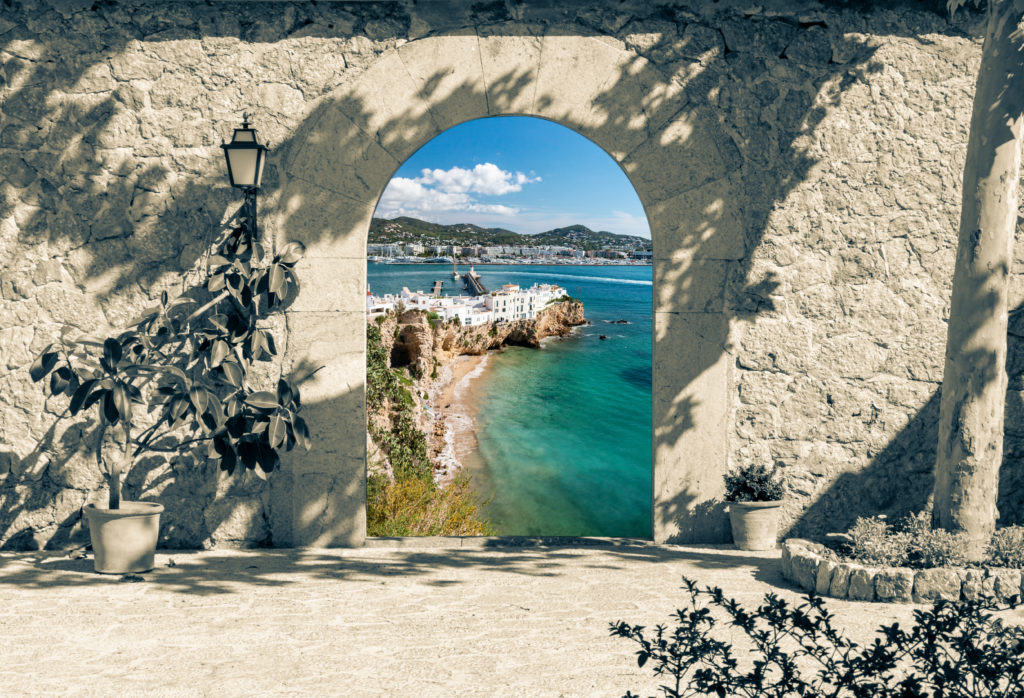 One thing to remember when searching for cheap flights to Spain is that the ticket prices fluctuate, and there are several factors you should consider when making your reservation. Based on our research, the best time for booking is 4 weeks before the departure date. This way, you can increase your chances of getting an airplane ticket at a below-average price point. Of course, the price is determined by many aspects: travel dates, preferred airlines, routes, departure times, etc.
A bargain one-way flight to Spain can cost ~$150-207 and a great round-trip deal oscillates between ~$300-450. An average round-trip flight from the US to Spain is approximately $650 and can go as high as $1,200 in peak season. The most popular travel route is Miami to Madrid Barajas.
Which airlines fly to Spain?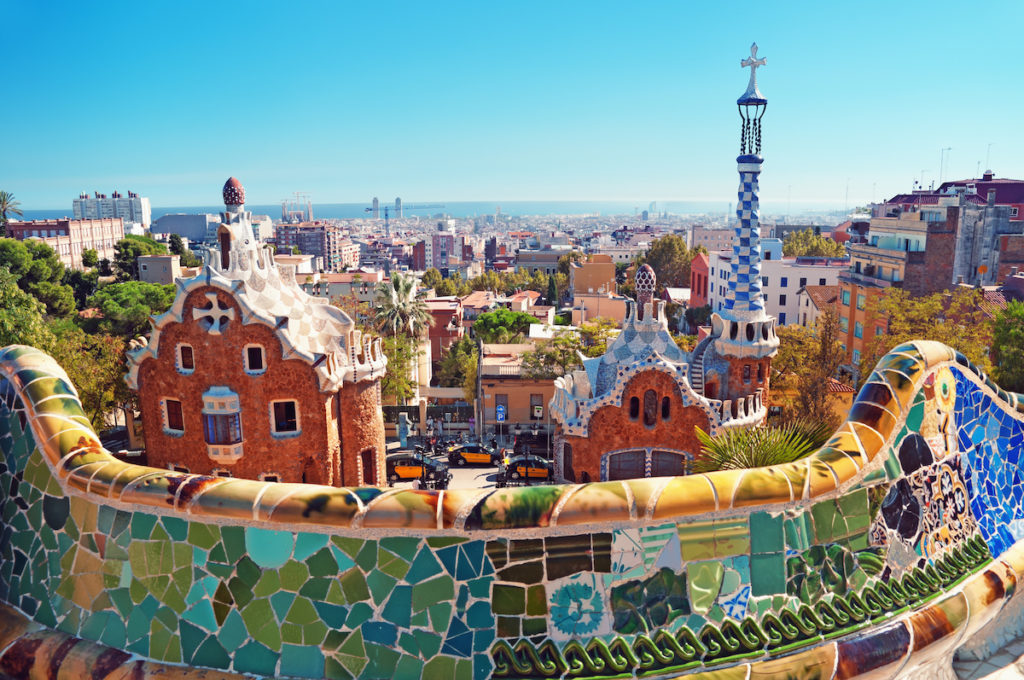 Spain has many major international airports in its most touristic cities, the busiest being: Barcelona, Palma de Mallorca, Madrid, Malaga, Gran Canaria, and Alicante. Adolfo Suarez Madrid-Barajas is the airport in Spain's capital city, Madrid, and is considered also to be a central aviation hub in Europe.
Some of the major airlines that travel from the US to Spain, include American Airlines, Delta Airlines, United, Air Europa, Air France, KLM, Lufthansa, British Airways, SAS, among others.
Are there non-stop flights to Spain?

Madrid and Barcelona are Spain's major international air hubs and you can find non-stop flights to these destinations from major US departures, like New York, Los Angeles, Boston, Washington, Miami, Chicago, etc. Save precious time and check our non-stop flights here.
So, are you ready to head to Spain yet?
The reasons for traveling to Spain are countless! Superb food and wine, impressive monuments, magnificent churches, an enormous artistic heritage & culture, medieval towns, castles, beautiful beaches, flamenco, music, festivals, the friendliest of people, and the sexiest language. Spain has it all; just name it!
Want your very own trip to Spain planned by travel experts? Our travel agents at ASAP Tickets are always available to plan your perfect itinerary! Call us now at 844-300-7983 to speak with our agents 24/7 & toll-free and get the best-unpublished airfares with expert help!
Looking to travel somewhere else in Europe? We're here to help you book the cheapest flights to Europe and anywhere else.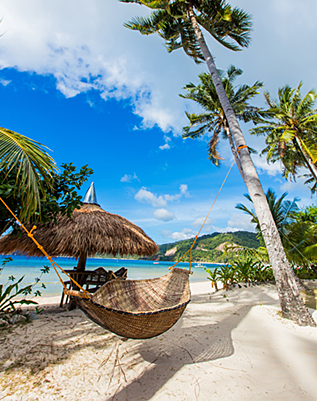 Get it right to your inbox by subscribing to ASAP Tickets weekly emails featuring the hottest flight deals from US to the .
Massive savings • Unsubscribe at any time.
You were sucessfully subscribed
Please check your inbox to confirm the subscription