Is ASAP Tickets legit and reliable for flight bookings?
Booking your travel arrangements with a legitimate and trustworthy specialist will cut down the chances of being overcharged, scammed, or plainly ripped off. Since we offer significantly discounted flight deals with leading airlines, for those customers who haven't booked with us yet, the question of "Is ASAP Tickets legit and reliable?" may come up.
The simple answer to this question is yes, absolutely. For this reason, we wanted to put forward verifiable and transparent facts to help you reach your own conclusion regarding ASAP Ticket's legitimacy and reliability.

Licensed and accredited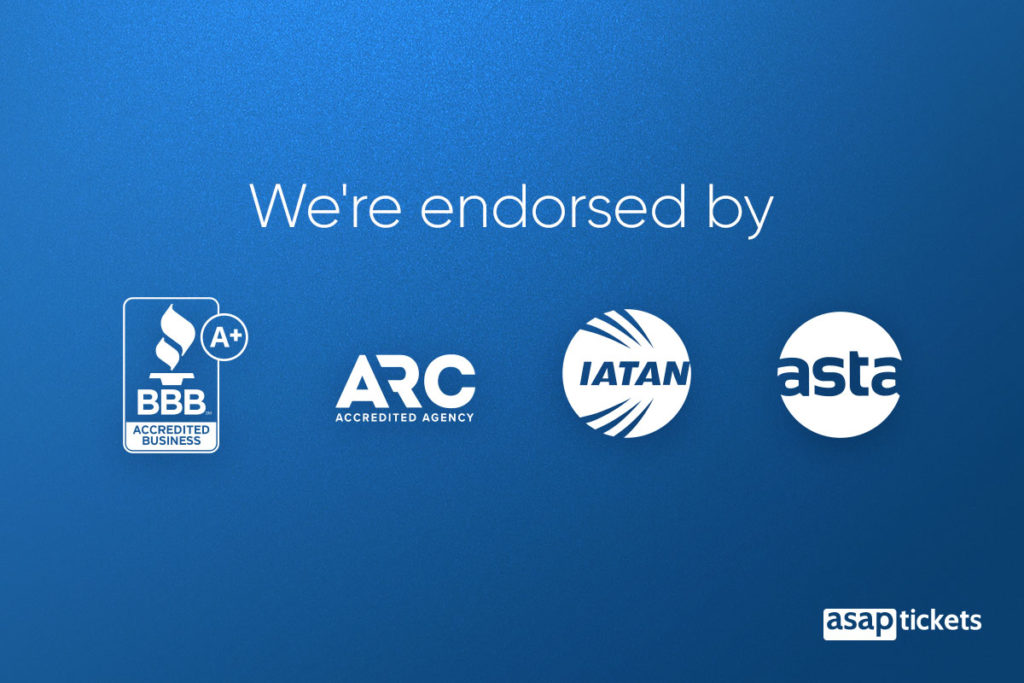 First of all, when it comes to assessing ASAP Tickets' credibility, the list of organizations that have accredited us speaks volumes. Since 2001 when ASAP Tickets started in San Francisco, our family-run business has grown into an internationally acclaimed company. Subsequently, the accreditations we have received show not only our growth but also our dedication to maintaining and improving services.
ASTA
The American Society of Travel Agents (ASTA) is an organization of travel agents and travel suppliers. Wherever you see the ASTA logo, you can expect professionalism and integrity. Membership with ASTA is the most endorsed professional affiliation for trustworthy travel agents. In addition, ASTA members must follow a code of conduct, and customers can report breaches to the Consumer Affairs Department.
ARC
We are proud to be an Airline Reporting Corporation (ARC) accredited travel agency. To become accredited, we had to meet the strict financial, personnel, and ticket-security requirements. Following that, we successfully completed the advanced training and specialist testing.
IATAN
We are accredited by (IATAN) the International Airlines Travel Agent Network. IATAN is a department of the International Air Transport Association that has been servicing all aspects of the U.S. Travel and Tourism industry for more than 35 years. IATAN's programs are recognized all around the world.

BBB A+
ASAP Tickets is a Better Business Bureau (BBB) accredited business with the highest A+ rating. Significantly this rating was earned by having met BBB accreditation standards, which represents BBB's confidence in our business operating in a trustworthy manner. ASAP Tickers also made a good faith commitment to resolve any consumer complaints.
Reliable and easy to reach service
When asking the question, "is ASAP Tickets reliable?" the first point to take into account is that as of today, ASAP Tickets boasts of having 1700+ live global travel advisors who speak over 20 languages! Secondly, our 150 highly skilled support agents are available 24//7. Thirdly, our concierge services, such as hotel and restaurant bookings and much more, are also available 24/7.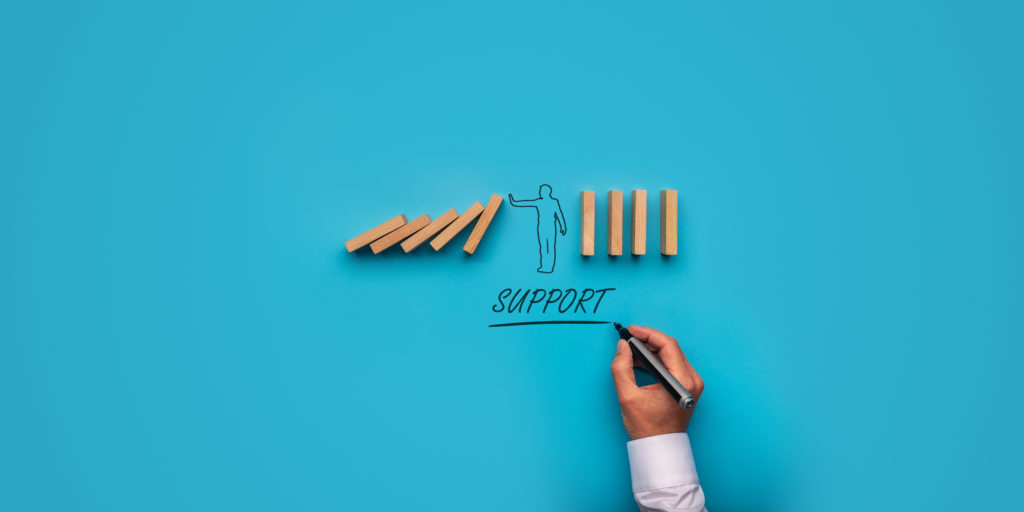 As a result, any issues that may occur before, during, or after booking will be resolved concisely and time effectively. Furthermore, our agents are experts in creating customized itineraries and finding the best-priced routes for multi-city trips. To find out more, meet ASAP Tickets top travel agents and read their customer's feedback.
Trusted and recommended by customers
As a company, we take great pride in the trust our customers bestow in us to arrange their travels. In fact, 3,000,000+ have chosen our services, and 97% are happy to recommend us. Our review ratings go a long way to answering is ASAP Tickets legit and reliable? As of today, our Review Ratings are as follows:
| | | |
| --- | --- | --- |
| | Score | Total Reviews |
| Trustpilot | 4.8/5 | 51,701+ |
| Google | 4.6/5 | 1,538+ |
| Review Centre | 4.4/5 | 1,687+ |
| Facebook | 4.4/5 | 1,291+ |
| ResellerRatings | 4.5/5 | 195+ |
For a more in-depth look into what ASAP Tickets customers actually say about their booking and traveling experience, visit ASAP Tickets Reviews site where you will find thousands of verified customer reviews.
Other FAQs you might want to consider
We hope the above facts and insights have helped clarify whether ASAP Tickets legit and reliable? However, on the final note, we would like to answer a few other frequently asked questions popular among travelers to give you a deeper understanding of what to expect from ASAP Tickets.
Why are ASAP Tickets so cheap?
ASAP Tickets, a brand belonging to International Travel Network, has access to private fares negotiated by ITN and partner consolidators that do not sell directly to the general public. Unlike most consolidators in the US who cater only to travel agents, ASAP Tickets sells directly to passengers. Significantly, ITN has negotiated discounted fares with more than 200 airlines.

Can I cancel, exchange or get a refund for my tickets?
Most discounted tickets are non-refundable and non-exchangeable. However, restrictions vary, depending on the airline. Furthermore, airlines that allow exchanges or refunds may charge a penalty fee for the service. Therefore, ask your travel agent about applicable fees for any modifications once the purchase has been made. Also, penalty fees are subject to airline rules.

Exchanges: If fare rules allow, a $250 processing fee will be charged along with any airline penalty and fare difference. Likewise for Refunds: If fare rules allow, a $250 processing fee will be charged along with any airline penalty and recalled fees.
Can I book hotels or other travel extras?
Yes, we can help you find, book, and save on any travel product you need. We don't just offer extensive discounted airfares with major airlines. In fact, we can help find ideal accommodation from select hotel chains, car rental for all vehicles in any location, worry-free travel insurance for every trip, and additional visas and passport services provided by our cooperative partners. Plus much, much more!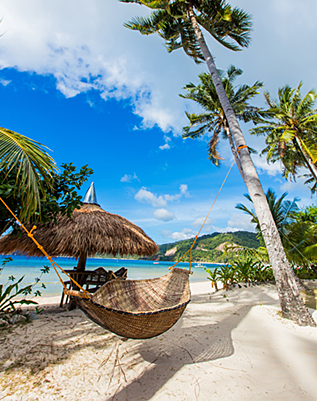 Get it right to your inbox by subscribing to ASAP Tickets weekly emails featuring the hottest flight deals from US to the .
Massive savings • Unsubscribe at any time.
You were sucessfully subscribed
Please check your inbox to confirm the subscription