Are you thinking of booking your flights with ASAP Tickets but you aren't sure about the booking process or how to use a travel agent? And why should use a travel agency instead of booking online anyway? Well, it's simple – to save you time and money!
Read the below for a step-by-step guide on how to book flights with ASAP Tickets.
---
How To Use A Travel Agent with
ASAP Tickets  
---
Step 1:
Contact your travel agent
To start the process, pick up your phone and give us a call at 844-300-7983 to get your free quote. You can also fill out a form on our website, however calling us is the best option because then you can tell the travel agent your preferences directly. Think about it like this: Would you fill out a form for $1000 of dental work or would you rather have the dentist give you a one-on-one consultation? Personalized service with a human touch is a part of our business model that we really pride ourselves on.Personalized service with a human touch is a part of our business model that we really pride ourselves on. Click To Tweet
---
Step 2:
Give your travel preferences
Meet your personal travel agent! They'll introduce themselves and then ask about your preferences, such as
Departure and arrival cities or airports
Approximate dates
Your flexibility with the travel dates
Additional preferences, such as

Preferred airline or alliance
Number of stops
Maximum layover duration
Preferred airports

Travel agents can also prepare special itineraries like multi-city trips or open-jaw trips (e.g. NYC -> London, Paris -> NYC)
The more details you can give to your agent, the more likely they are to find the best itinerary for you!
Working with a flexibility of only +/- 3 days can make a huge difference to the price – the tickets can easily be $300 cheaper.
---
Step 3:
Your travel agent searches for the best itinerary
Once the agent has all the necessary details, they will begin to search the GDS to begin making your itinerary
So what is the GDS? GDS stands for Global Distribution System. This is computer software that travel agents use to search for flights, cruises, and more. The system allows them to hand-pick airfares and to piece them together. This system is unavailable to the general public and contains discounted flights from airlines. These discounted flights are called unpublished airfares.
This is why you can't see our best prices on our website.
---
Step 4:
Review your options
Your travel agent will pick up to five options (give or take) to e-mail to you. The first option is usually the one that follows your requirements most closely. The following options may be cheaper, quicker, with different airlines, or on different dates, for example.
Along with the e-mail, you will get a follow-up call from your agent to explain everything to you. You can request any necessary adjustments and your agent will try their best to find a matching itinerary or adjust the existing one.
Remember, when you book with a travel agent, your itinerary is handmade just for you.
---
Step 5:
Make your choice
Once you have picked the most suitable option your agent will hold your seat (at first only your full name (as in your passport) is necessary). Each airline has different rules about the amount of time allowed for holding a seat. Your agent will inform you about this if you need some time to make about your final decision.
---
Step 6:
Complete the paperwork
When everything is decided upon, your agent will send you an Online Authorization Form (OAF) and will call you at the same time to offer assistance as you fill out each part of the form. This is where you fill out your full name, passport number, card details, etc.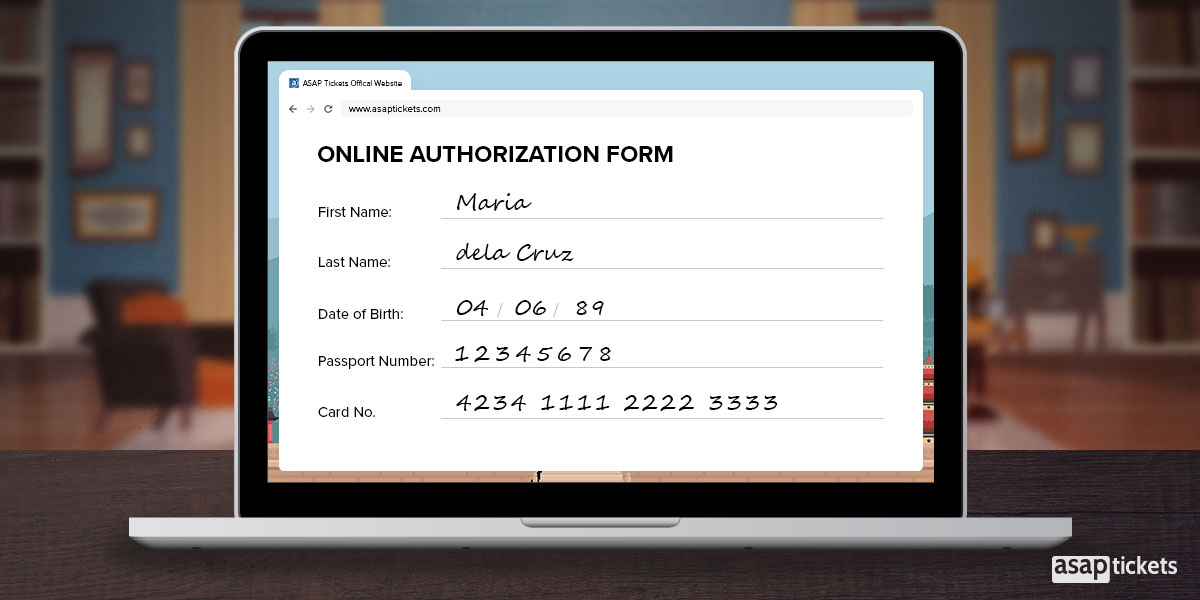 If there is a 3rd party payment (someone else is paying for the flights) or the payment is from a non-US card, then additional steps will be carried out, such as a confirmation conference phone call with the cardholder and the bank, and/or a test fee (e.g. we deposit $1 in your account and then withdraw it) for your safety and as a matter of security.
---
Step 7:
Payment
After the Online Authorization Form is confirmed, the payment will go through and the e-tickets will be prepared in a day or two and delivered to your email address. Find out more about our available payment methods here.
---
Step 8:
Get ready to fly away!
You are ready to fly! Remember, assistance and support are available 24/7 before, during, and after your trip!
---
If you are thinking about booking flights with us, but don't know too much about us, find out more about how we are a legit travel agency. We hope you've learned more about how to use a travel agent.
So, now that you know more about how to use a travel agent, why not give us a go!? Call us now at 844-300-7983 to find out how we can make your next trip hassle-free and more cost-effective!
P.S. Don't forget to meet some of our best travel agents!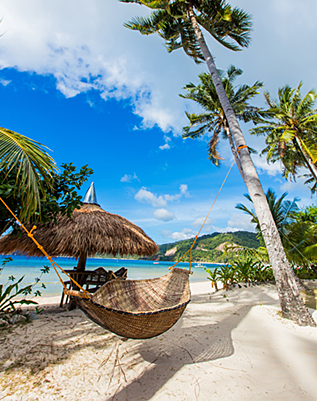 Get it right to your inbox by subscribing to ASAP Tickets weekly emails featuring the hottest flight deals from US to the .
Massive savings • Unsubscribe at any time.
You were sucessfully subscribed
Please check your inbox to confirm the subscription