So everyone and their dog thinks they know a thing or two about finding the
lowest airfares
. But would you ask your dog how to build an airplane, or ask a pilot to perform surgery?
Most people would say "No, I should ask an expert", and for those who said yes, I look forward to reading your novel.
Some flight booking tips about finding the lowest airfares should
be taken
with a grain of salt. Although some are true without a doubt – like booking in advance, being flexible with dates, others
 have been debunked like deleting cookies to find lower prices.
Often you may find a flight deal online and then go
directly
to the airline to discover it at a lower price. But what if I told you there was a way to get an even lower airfare?
Please pull yourself together and keep reading to find out how you can get the lowest secret airfares.
Unpublished airfares
Published airfares are fares that can
be bought by
anyone. On the other hand, unpublished airfares are – you guessed it – unpublished. They do not appear in advertising, and if you rang the airline they would not be able to tell you about the rules.
They may have different rules like no changes, or you can't get flyer miles
 on them.
And of course, the price depends on when you are flying, where, with which airline, etc. Unpublished airfares are also known as private fares, negotiated fares, consolidator fares, or wholesale fares
.
These unpublished airfares may be up to 25-70% off regular fare prices. 
Unpublished airfares are still like regular airfares in many ways and are not magic golden tickets
.
If you try to book your flights last minute before Christmas they will still cost more than if you had booked them earlier
.
So now you know about unpublished airfares and head to your favorite flight website.
These fares are not published anywhere. At all. Not even on the all-powerful and infinite internet.
So where can you find unpublished airfares?
You will need to go to a travel agency or give them a call (or fill out a form on their website!).
How can this be?!
So how do travel agents sell cheaper flights than airlines?
Airlines give these low airfares to travel agencies on the condition that they do not publish or advertise the deals
. Why? Because no one would buy from the airline if the airfares were cheaper elsewhere. So, travel agencies can only tell you the best ticket prices in person, or over the phone (or email).
What does the airline get out of this? Well, they are 
basically
 outsourcing some work. We fill the seats and in exchange airlines give us better negotiated prices. 
Thousands of travel agencies worldwide selling their tickets results in more sales and exposure
. 
The discount, number of tickets and route availability varies from airline to airline. Each travel agency has different contracts with airlines. ASAP Tickets currently has 41 airline contracts and over 150 partner airlines.
So how does it work?
Where and how do travel agents find these lower airfares?
Meet the Global Distribution System – GDS.
The GDS is 
a global reservation software system for booking airfares, hotels, rental cars, and more
. The major systems are Amadeus, Sabre, Travelport, Apollo, Galileo, and Worldspan. The
agents
at ASAP Tickets have a special software system that gives them access to
ALL
of
these systems. PLUS, we were the
first
travel agency to do this.
This system allows our agents to spot drops in both published and unpublished airfares before anyone else
.
"This new monitoring tool gives us one more significant advantage over online travel engines that 

employ

a linear logic and are thus incapable of presenting solutions that only a live expert can explore

," remarked Daniel Lei – Chief Business Development Officer at Travel Management Group.
GDS systems are powerful and make it quick and easy for travel agents to find the best routes and prices.
You don't need to waste your time checking all combinations and different flight websites
. Travel agents will also make sure that you have enough time for any connections.
That's not all
For this reason, using a travel agent is your best chance to find the lowest airfares. Travel agents can also get special bulk discounts for group travel through the GDS. As a matter of fact, there are many different reasons to use a travel agent.
At first, it may seem unusual for you to book your flights over the phone instead of online. In any case, there are other benefits from using a travel agent, like saving time, flying the optimal route, and more. Recent research shows that Millennials are leading the increase in using travel agents – so travel agencies are definitely not losing out to the internet!
Unpublished airfares are not the o
nly fares that have discounts.
There are a couple different types of published airfares including discount fares and discounted international fares
. These may
require
buying in advance and may be non-refundable.
Luckily travel agents will take care of all the details for you, so you can
just
enjoy your discounted flight
.
Class dismissed
So you've definitely learned something new today! You now know what unpublished airfares are and who can find them for you. Use your new found knowledge
wisely
and enjoy your dream trip! 
Need help planning your next trip? We offer flights to 200+ destinations worldwide like flights to the Philippines or flights to Nigeria. Take advantage of our discounted unpublished airfares and talk to a real person who is an expert at booking flights and giving you the best experience. Call us anytime, toll-free at 844-300-7983.
Travel safe and stay tuned for more travel tips from the ASAP Tickets team on our cheap flight blog.
Are you interested in learning more insider information about finding cheap flights? Let us know in the comments what you'd like to read about next!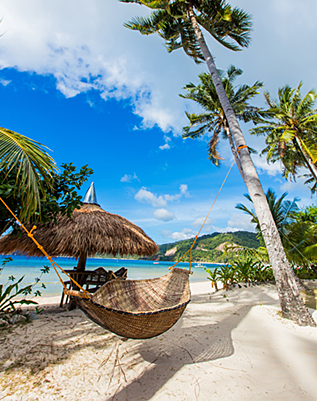 Get it right to your inbox by subscribing to ASAP Tickets weekly emails featuring the hottest flight deals from US to the .
Massive savings • Unsubscribe at any time.
You were sucessfully subscribed
Please check your inbox to confirm the subscription