Why
fly
with Hong Kong Airlines?
Meet Hong Kong Airlines, your new guardian angel in the skies.
The airline flies to over 40 destinations in the Asia Pacific region, with Los Angeles as their first continental US destination. San Francisco routes have recently started and
 New York routes will be launching later in 2018. Established in 2006, Hong Kong Airlines has one of the youngest passenger fleets in the sky. At an average age of five years old, their 33 passenger
aircraft
are perfect for your journey. In their fleet you will only find Airbus
aircraft
– talk about modern!
In 2011, Skytrax awarded Hong Kong Airlines with a 4-star rating. After that, the Skytrax awards kept coming, and with the latest being:
– Most Punctual Airline in Asia in 2017
– Asia's Second Best Regional Airline in 2017
Family first with HKA
Hong Kong Airlines is a fantastic option for traveling families.
They even have special staff dedicated to giving your family the best flying experience
. These staff members are
affectionately
named
Happy Angels
. You can identify a Happy Angel by a
specially
designed badge they wear
Your Happy Angel helps your children settle in their seats, gives guardians a traveling guide, and provides priority meals
. Kids (3-11 years) receive a Travel Journal with pencils to entertain them during the flight.
Families have their own special check-in zone for a comfortable check-in experience.
Priority seats close to the gate are available for families, pregnant women, and also the elderly and passengers with reduced mobility
.
Party like it's your birthday
Celebrate your birthday like never before!
Hong Kong Airlines
really
wants you to enjoy your birthday.
As part of their Sweeten You Up program, which aims to help you celebrate birthdays, anniversaries, and even surprise wedding proposals
.
Passengers flying out of Hong Kong or Vancouver on their birthday receive a special birthday-themed boarding pass, a birthday pin and birthday chocolates at check-in
. Birthday boys and girls are also invited to a VIP lounge and can bring up to two friends. Upon boarding the airplane you will
be greeted
with Happy Birthday! and during the flight, you will receive a Birthday card.
Cake & champagne can also be pre-ordered at an
additional
cost, and is not only for birthdays! So why not celebrate in the clouds next time?
Hong Kong cuisine
Flying with HKA is your perfect opportunity to enjoy some local Hong Kong cuisine. Hong Kong cuisine is a blend of Cantonese, British and Chinese flavors, plus many more.
Although HKA has come a long way from a regional airline to a global airline they will never forget their roots. The in-flight meals reflect true Hong Kong spirit and culture. Chefs
lovingly
prepare the meals with fresh and local seasonal ingredients.
You can pre-order a special meal for medical, dietary or religious reasons, such as Kosher, Vegetarian, Low Fat, etc. PLUS special kids' meals and baby meals
.
Inflight comforts
Economy
Business
Business Class Lounge – Club Autus
HKA's Business Class Lounge at Hong Kong International Airport is brand new.
Literally
. Club Autus opened in September 2017 is HKA's second lounge at HKIA.
Autus
means growth in Latin, and so represents the airline's recent growth. The design highlights Hong Kong culture combined with nature's beauty.
Because We Care!
Hong Kong Airlines' motto
Because We Care!
really
says it all. HKA wants to welcome every passenger with the spirit, style, and excitement of Hong Kong. From their new fleet to their family services, HKA strives to deliver the best service and value. Plus, this is the only airline recommended by Jackie Chan himself.
NEW! Hong Kong Airlines flies to Manila
Updated April 20, 2018
Hong Kong Airlines has announced it will begin daily flights between Hong Kong and Manila from June 1, 2018. The flights will be serviced with an Airbus A320 offering 174 seats in economy class. Find out more about how to book flights to Manila.
Hong Kong Airlines flies to many top destinations in Asia so check out some of the latest Hong Kong Airlines deals for your next trip!
Travel safe and stay tuned for more travel tips from the ASAP Tickets team on our cheap flight blog.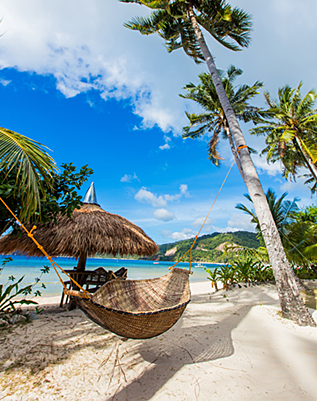 Get it right to your inbox by subscribing to ASAP Tickets weekly emails featuring the hottest flight deals from US to the .
Massive savings • Unsubscribe at any time.
You were sucessfully subscribed
Please check your inbox to confirm the subscription