Summer is well and truly here, so let's take a dive into 10 of the best beaches around the world. Thinking about an exotic beach vacation? Get some inspiration here! Check out these top 10 beaches in the world.
From Asia to Europe to Africa and beyond, we've put together this top list of beautiful beaches for you to enjoy! Because what's better than relaxing on a stunning beach with a cool drink? And so, in no particular order let's begin!
#1

Boracay Island, the Philippines

Boracay is a beautiful island in the Western Visayas region of the Philippines. There are a couple different explanations for the name Boracay, but the most popular one is from the Inati words bora for bubbles and bocay for white. Due to heavy tourism, the island will be closed for 6 months this year to undertake improvements to make the island more sustainable. Some of the beaches you should check out here are Puka Beach, Diniwid Beach, Punta Bunga Beach, Ilig-Iligan Beach, and White Beach.
#2

Lagos, Portugal

Lagos sits almost at the southern tip of Portugal in the Algarve region. It is known for its beautiful rock formations such as Ponta da Piedade and its stunning beaches nestled amongst these rocks. The jeweled water of the Atlantic Ocean is perfect for cooling off on a hot summer's day. Explore many beaches along the coast such as the Praia Dona Ana or Praia Camilo. Some beaches can only be reached by climbing, and others only by boat!
#3

Bondi Beach, Sydney

Bondi Beach is Australia's most famous beach, and it has something for everyone! It can be visited by up to 40,000 people on hot days! For beginner surfers, there are smaller waves at the northern end of the beach, and the more experienced should try the southern end.
#4

Varadero Beach, Cuba

Varadero is a beach town in Matanzas, Cuba. Varadero has more than 20km of pure white sand beaches with crystal clear water. Tourists have been visiting Varadero since as early as 1870! There are many beach resorts along the beach, but don't be afraid to head out and explore the local areas.
#5

Nungwi, Tanzania

Nungwi is a village on the northern end of Zanzibar island. Nungwi was a traditional center of dhow-building (a dhow is a type of sailboat). Nowadays, Nungwi beach is a popular tourist destination because of its stunning beauty. Try out a snorkeling tour or head to the local markets to pick up something unique.
#6

Maya Bay, Thailand

Maya Bay on Ko Phi Phi Island in Thailand is famous for its role in the Leonardo Dicaprio movie The Beach, oh, and also because of its beauty!This beach must be reached by boat, but that doesn't stop it from getting very crowded. Similarly to Boracay Island, Maya Bay is closed for a couple months for rejuvenation and recovery from tourism.
#7

Baia do Sancho, Brazil

Having been named World's Best Beach for a couple of years, Baia do Sancho definitely needs to be added to your bucket list. But don't worry, this beach is not crowded with tourists. In fact, it is part of a national park which you must pay an environmental tax to enter and you must climb down to reach the beach.
#8

 Watamu, Kenya

Are you tired of the crazy city life? You definitely need to head to Kenya! After immersing yourself in a wildlife safari, head to the coast to truly and completely unwind. The Watamu village on the Kenyan coast is home to not just one, but several stunning beaches such as Jacaranda Bay, Garoda Beach, and Turtle Bay. In Jacaranda Bay you reach coral atolls by foot when it is low tide. Watamu is also home to research and conservation of sea turtles and a volunteer conservation program runs there.
#9

Gordon Beach, Israel

If you haven't heard of Gordon Beach yet, then you are missing out! Gordon Beach sits near the center of Tel Aviv and it really has it all sand, sun, sea, volleyball courts, a swimming pool, restaurants on the boardwalk, and outdoor beach bar parties at night! As the beach faces the west, you'll get treated to mesmerizing beach sunsets if you visit in the evening.
#10

Santa Monica Beach, US

Santa Monica Beach is loved by tourists from all over the world and is a great example of the many gorgeous beaches in Southern California. The Santa Monica Pier features an amusement park, aquarium, and many restaurants. Hire a bike and go for a ride along the coast!

We hope you found these beaches as impressive as we did! Now, get to work on your bucket list!

Let us know some of your favorite beaches around the world in the comments below!
Plan your next vacation with ASAP Tickets
Unpublished flight deals
ASAP Tickets travel agents have access to some of the deals available! These tickets may be exclusive and/or unpublished airfares. We have access to these lower priced airfares through our large airline partner network of up to 150 airlines worldwide. We sell economy, premium, business and first class tickets to destinations all over the world, including Asia, Africa, Europea, India, Oceania, South America, North America, and the Middle East. With our unpublished airfares, we can offer up to 50%* off regularly published prices. To learn more about what unpublished airfares are and how we can offer flights cheaper than the airlines, read our informational post about unpublished flight deals.
Travel extras
When you book with ASAP Tickets you get much more than just a plane ticket. You will receive personalized one-on-one service from an experienced travel agent who you can also contact during and after your trip as well. You can make a variety of special travel arrangements with your travel agent, such as selecting the meal you will eat on the plane (if required, e.g. vegetarian, diabetic). You can request a wheelchair, or organize car rental to name a few.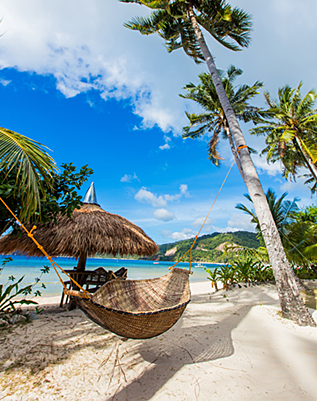 Get it right to your inbox by subscribing to ASAP Tickets weekly emails featuring the hottest flight deals from US to the .
Massive savings • Unsubscribe at any time.
You were sucessfully subscribed
Please check your inbox to confirm the subscription