---
My name is Jess and this is my 8th year as an ASAP Tickets travel agent. ASAP Tickets has helped me discover a lot of countries which I could only dream about each time when I was watching movies or during geography classes.
For the past 8 years, I have visited countries like Turkey, Israel, Italy, Greece, Austria, Spain, France, Thailand, Malaysia, USA (Hawaii, San Francisco, Los Angeles, Las Vegas), Indonesia and Dominican Rep. So let's find out about some things to see and do in Bali 🙂
---
How to prepare for a trip? In general – make a research on places you're planning to visit. It is very important. Create a travel plan for each day. Be prepared and take necessary objects with you.
Must do things in Indonesia
☀ Massages and Bali spa are really great
☀ Try the local cuisine such – babi-guling and drunken shrimps (carefully pick a place to eat. Avoid eating on the streets)
☀ Take a tour to small neighboring islands
☀ Always bargain in the shops when buying souvenirs and local delights
☀ If you are a coffee lover, then you can definitely take a tour to the coffee plantations to try Kopi Luwak – the most expensive coffee in the world
Prepare to hike the Mount Batur volcano in Bali
When you plan a hike, make sure that you have extra clothes and comfortable shoes. Regardless of weather conditions, whether it's hot, dry or chilly, as soon as you reach the peak, rather than enjoying your achievements, you'll seek for a way how to dry your clothes, thereby, you can miss a few fantastic views – such as sunrise. Trust me – 40-second sunrise on the Batur Volcano is worth every second.
When we were climbing up the Batur Volcano in Bali, I wasn't prepared for a trip like that. I didn't even have the right shoes. Luckily, the Batur Lake and its surroundings are very famous and popular in Bali, and you can easily find locals who will give you their hiking shoes for rent.
Seek Indonesian culture in Ubud
I highly recommend you to go to Ubud – it's the center of Indonesian culture. If you want to escape busy streets, city life and try a traditional Indonesian food, Ubud is the place for you. Ubud is located in the center of Bali – sadly you won't be able to find any beaches there.
The Monkey temple or as the locals call it, the Monkey forest, is one of the best and most exciting places you can visit in Ubud. It's full of monkeys. Be ready to make some new friends here 🙂
Feeding monkeys bananas is something that you will never forget. However, take a backpack, hide bananas in it and get one banana at a time, if you want to extend the fun. The smell of bananas drives them crazy, therefore the monkeys are always lurking around you.
---
[Read: 13 Thailand Travel Tips from Pakamas Pratumchan ]
---
Kuta beach – dirty and filthy place
If you stay in Kuta, try to avoid local beaches. They are awful. There are a few nice beaches in the south, however, all of them are artificial for the wealthy hotels. It's a pity that the local authorities don't care about their sights. About 15 years ago, Kuta beach was one of the most beautiful places around. Now it's just a dirty and filthy place, full of dead fish and plastics.
Where are the best beaches in Bali?
If you're looking for peace, snorkeling and decent beaches (not artificial), there are two options. The north of Bali, the Pemuteran area and small islands around Bali – Gili, Lombok or Lembongan island.
If you go for the 1st option, you can also try scuba diving. The beauty of it is that they allow you to dive to 15 meters depth without a license. If you choose the 2nd option, get ready for a big adventure. No cars, old shacks, some don't even electricity, no internet, total isolation and pristine beaches. Jealous already? 🙂
Terrifying 30-minute boat ride to Lembongan
Take your time and don't let feelings stock up your souls so quickly 🙂 . When we were sailing to Lembongan, we have experienced a rebirth and regretted that we didn't wear any diapers that day 🙂 . My mind was never so clear in my entire life! The only thing spun in my mind was only one greedy thought – to stay alive!
You see, to get into this paradise, it will take you only 30 minutes by boat, however, it comes with a free headache. Ocean current between Bali and this island is very strong. Your boat will swing between cutting high waves like a little kid is splashing in the bathtub and you are that small yellow toy duck.
Your boat will be slamming between waves and rocks with crying people inside. The most ironic thing to observe is to watch the locals, sitting behind with a deadpan smirk on their face. Kinda standards of courage with a devil-may-care attitude.
When our boat was moored, with trembling hands, I could only think of Margarita! Thank God, we arrived all in one piece! I think I've gained so much adrenaline that day that it was enough for a lifetime!
By the way, no one did write any reviews of this experience on the forums 😉 I still have to admit that these 30 minutes of natural fear is worth what you can see on the islands.
---
[Read: Tips How to Overcome Fear of Flying ]
---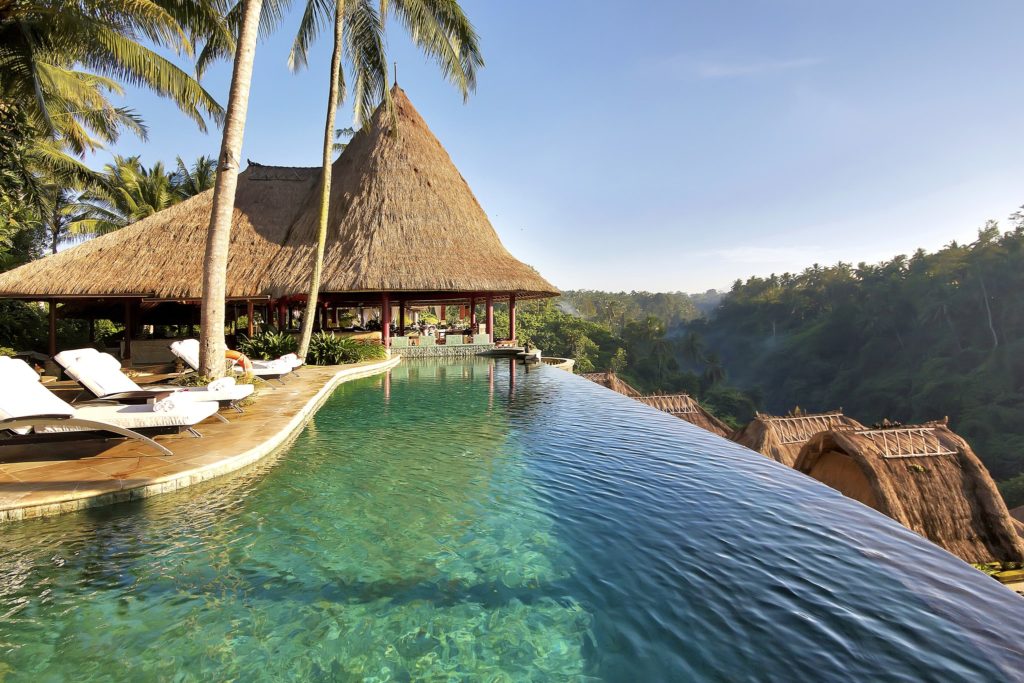 My husband and I, by nature, are backpackers. We stayed in four and five-star hotels, however, we noted to ourselves that staying in luxury hotels, it is impossible to feel the core of the culture of the local population.
Bali is a very cultural place and is suitable for both types, passive and active recreation. The locals are very friendly and always smile back, despite the crisis in the country and low wages. Many of the people you meet, have never even left the island in their life, nor have visited nearby islands, however, their hope never dies.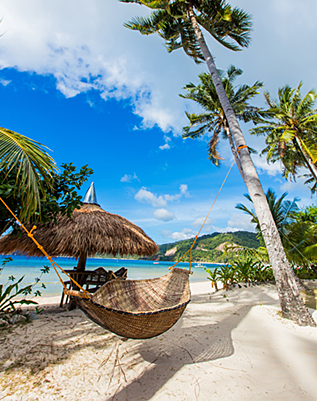 Get it right to your inbox by subscribing to ASAP Tickets weekly emails featuring the hottest flight deals from US to the .
Massive savings • Unsubscribe at any time.
You were sucessfully subscribed
Please check your inbox to confirm the subscription