Why do you need to start using bag tags yourself? Because, by the end of the year 2017, Star Alliance plans to implement online check-in and self-service kiosks for all Alliance airlines, so finally ("yay!" for them) self-tagging will be available to everyone.
You can't avoid this upgrade – especially if you're flying with Star Alliance airlines. So, it's best to start learning about bag tags ASAP. (You can find a full list of Star Alliance airlines at the end of the article.)
How does self-tagging work?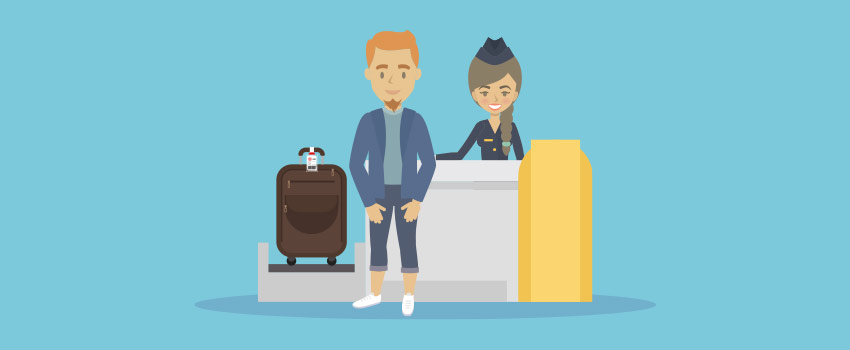 In theory, it's simple. When you're checking in, you choose the number of bags you want to check in, then print out your boarding pass together with the bag tags, attach the tags, drop your bags at the airport baggage counter, and you're good to go.
What's the tricky part about bag tags?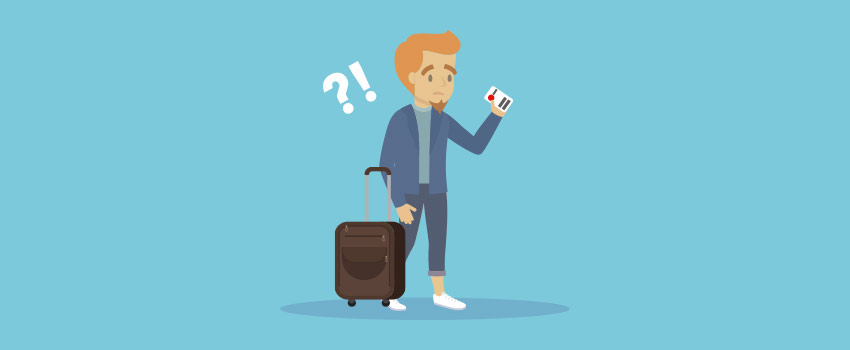 In real life, self-tagging doesn't usually go as smoothly as that. It gets complicated at the point where you actually have to attach the tag to your bag. Why? Because, in most cases, you'll get the tag as a long, narrow piece of paper with no clear instructions on how to attach it.
Where can you get your bag tag?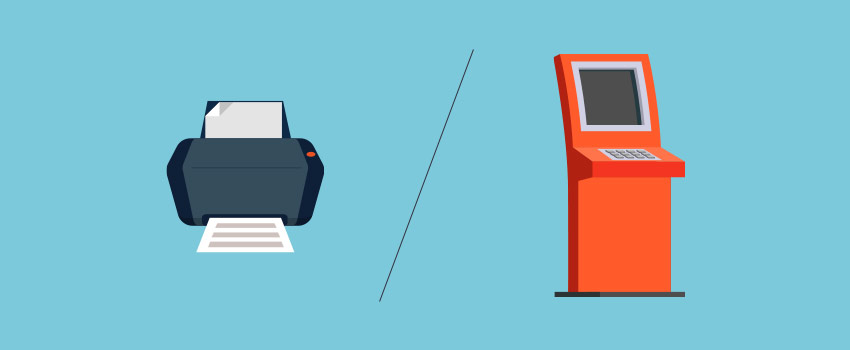 A)

Print your baggage tag at home
Select the self-tagging option during the online check-in and choose the number of bags you're checking in (paying the baggage fee, if necessary)
Print your boarding pass and your bag tags
Go to the baggage counter at the airport and receive your reusable bag tag sleeve
Check-in your bags and you're good to go
B)

Use a check-in kiosk at the airport
Look for the closest self-service check-in kiosk – they're usually located in a row near the airline's check-in lane.
Scan your boarding pass and choose how many bags you'd like to check in – pay the baggage fee if necessary
Get the tag and attach it to your bag (or get a reusable bag tag sleeve at the baggage counter)
Look for the closest bag-drop area to drop off your baggage
You can still use a mobile boarding pass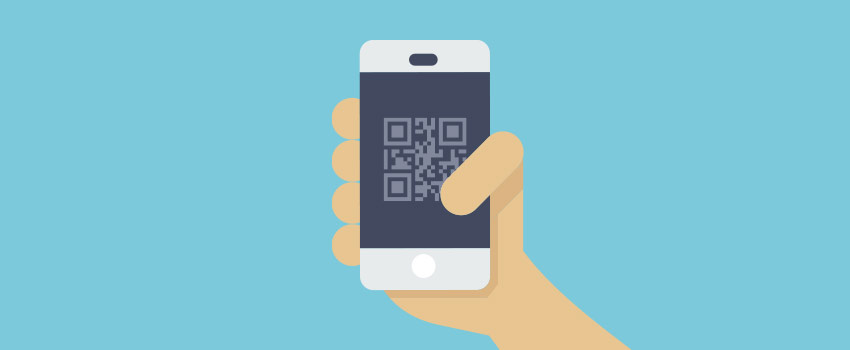 If you're using a mobile boarding pass, you can still take advantage of self-tagging services by visiting a check-in kiosk and scanning your mobile boarding pass to print out the tag.
Permanent bag tags
In future, all Star Alliance airline passengers will be able to check in with their smartphones and use permanent bag tags to avoid the need for printed tags. This will definitely ease the boarding process and solve the problems with attaching tags.
---
[Read: How EXACTLY does the TSA Precheck system work? ]
---
Get a bag tag sleeve at the airport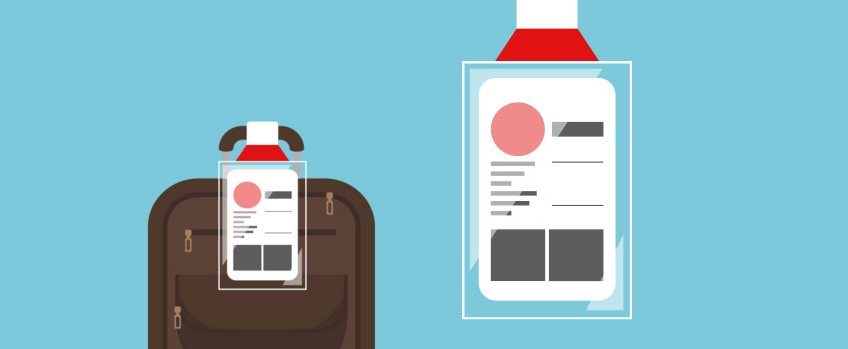 Asiana Airlines and Alaska Airlines use bag tag sleeves. This way, you don't have to worry about attaching the bag tag incorrectly.
You simply have to print out the bag tag at home or at the airport, put the tag in the plastic sleeve that you receive at the baggage counter (don't throw out the tag sleeve – you can use it for future flights too), and then you're good to go!
First time using a bag-tag?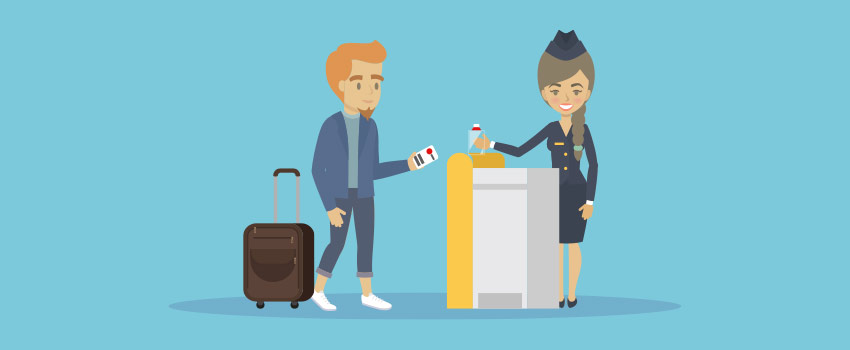 Make sure you arrive earlier than usual to avoid unnecessary stress around attaching the tags for the whole family
Print out the bag tag and carefully read the instructions on how to attach it
True or false, you tell me, but the most worrying thought among travelers is that by attaching the bag tag incorrectly they may lose your baggage – so, don't rush and, if necessary, ask for assistance
Which airlines are Star Alliance members?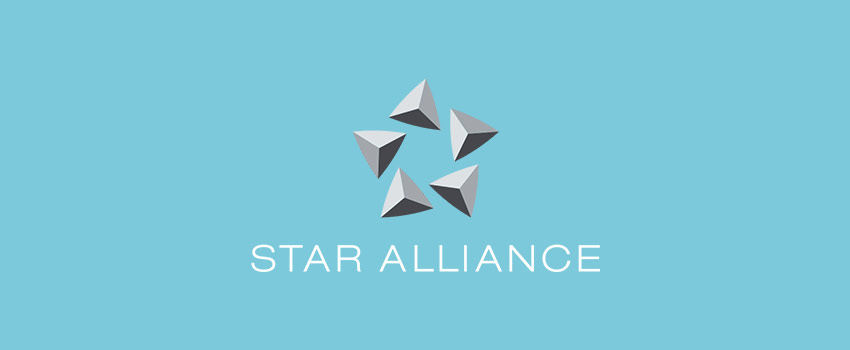 There are 28 Star Alliance airlines – Adria Airways, Aegean Airlines, Air Canada, Air China, Air India, Air New Zealand, All Nippon Airways, Asiana Airlines, Austrian Airlines, Avianca, Brussels Airlines, Copa Airlines, Croatia Airlines, EgyptAir, Ethiopian Airlines, EVA Air, LOT Polish Airlines, Lufthansa, Scandinavian Airlines, Shenzhen Airlines, Singapore Airlines, South African Airways, Swiss International Air Lines, TAP Portugal, Thai Airways International, Turkish Airlines and United Airlines.
Air Asia, Alaska Airlines, American Airlines, Asian Airlines, Lufthansa and Southwest Airlines already use bag tags.
---
[Read: The Best Way to Book Flights to the Philippines ]
---
If you use Star Alliance airlines, get to know how to use self-tagging and bag tags as soon as possible, so you won't have any unpleasant surprises at the airport. As I mentioned before, Star Alliance plans to implement online check-in and self-service kiosks for all their airlines by the end of 2017!
Get help from an expert travel agent at ASAP Tickets with our exclusive airline contracts to get you the best-priced tickets with major airlines! Check out how to get the best deals to Manila here!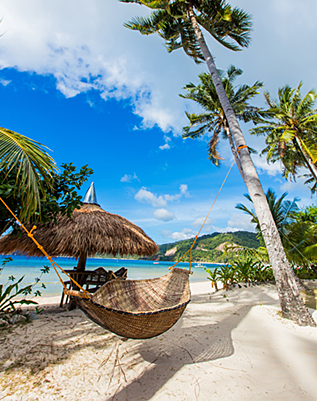 Get it right to your inbox by subscribing to ASAP Tickets weekly emails featuring the hottest flight deals from US to the .
Massive savings • Unsubscribe at any time.
You were sucessfully subscribed
Please check your inbox to confirm the subscription