We had an amazing chance to get an insiders perspective of Thailand thanks to lovely Pakamas Pratumchan from Chiang Mai in Thailand! Take your time and read the interview. Get ready to hear about some Thailand travel tips from a local.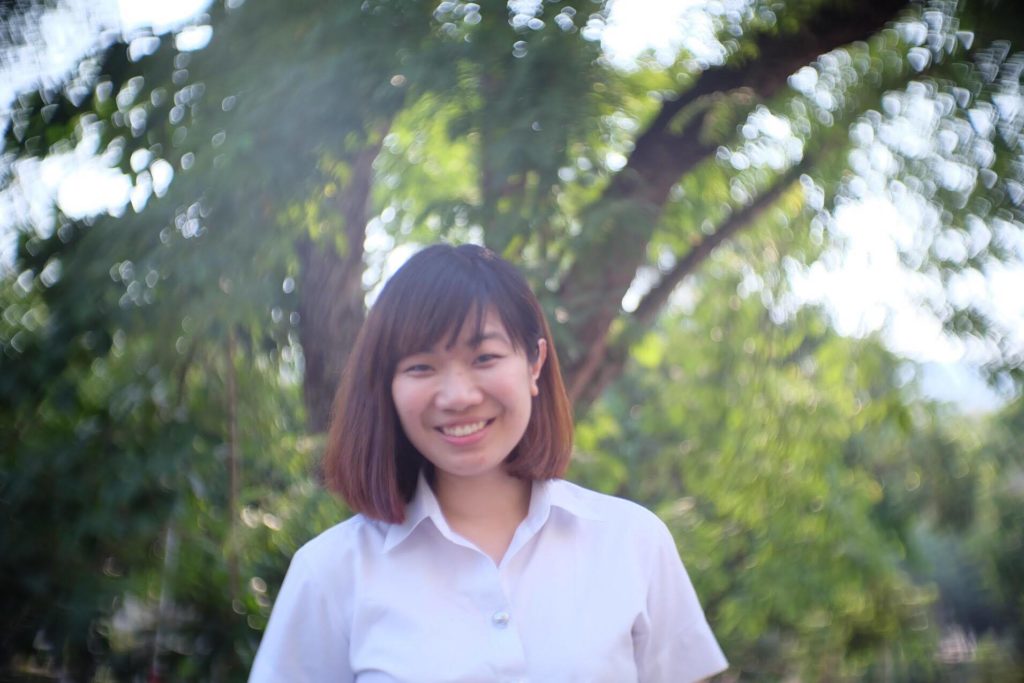 ---
"My name is Pakamas. I'm 23 years old. I'm from Thailand. I live in Chiang Mai, the second biggest city if Thailand, located in the north of Thailand. Since I am Thai, I literally love everything about Thailand. Thailand is very diversified, the culture is very unique and I am impressed how Thai people still valued the culture and tradition and at the same time, accept to blend in globalization."
/ Pakamas Pratumchan /
What's the cheapest way to travel around Thailand?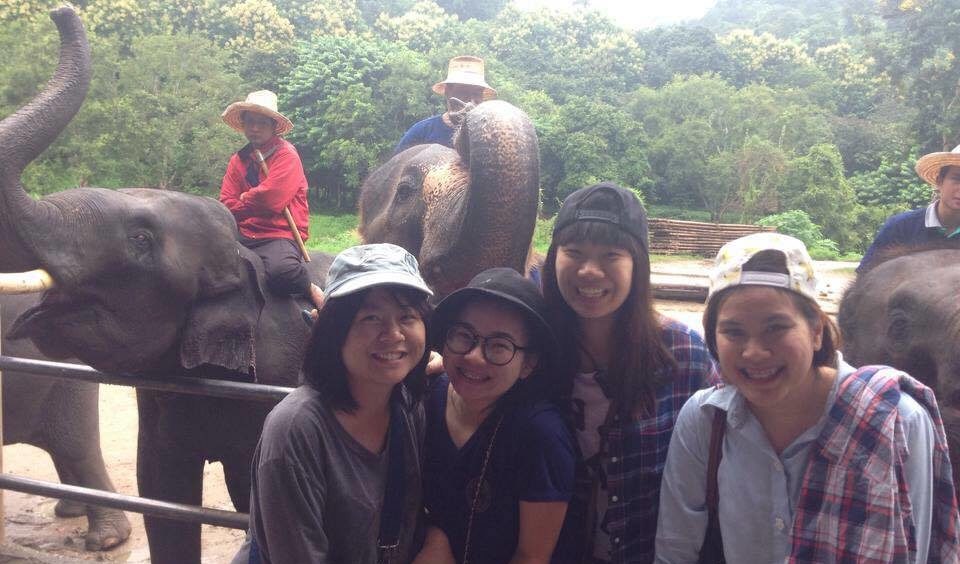 Traveling by bus is the cheapest way to travel, plus it can take you to almost every destination in Thailand. However, there are many low-cost airlines that offer domestics flights which can be almost as cheap as taking the bus.
Low-cost airlines in Thailand
☀ Air Asia
☀ Lion Air
☀ Nok Air
☀ Bangkok Airway
☀ Kan Air
Is hitchhiking safe in Thailand?
Hitchhiking is not common in Asia, especially Thailand. Maybe one of the reason is that the transportation cost is quite low here so, people don't hitchhike much. However, I think it's safe to do it but drivers hardly pick up a stranger on the street in Thailand.
3 awesome things you can do in Thailand
for free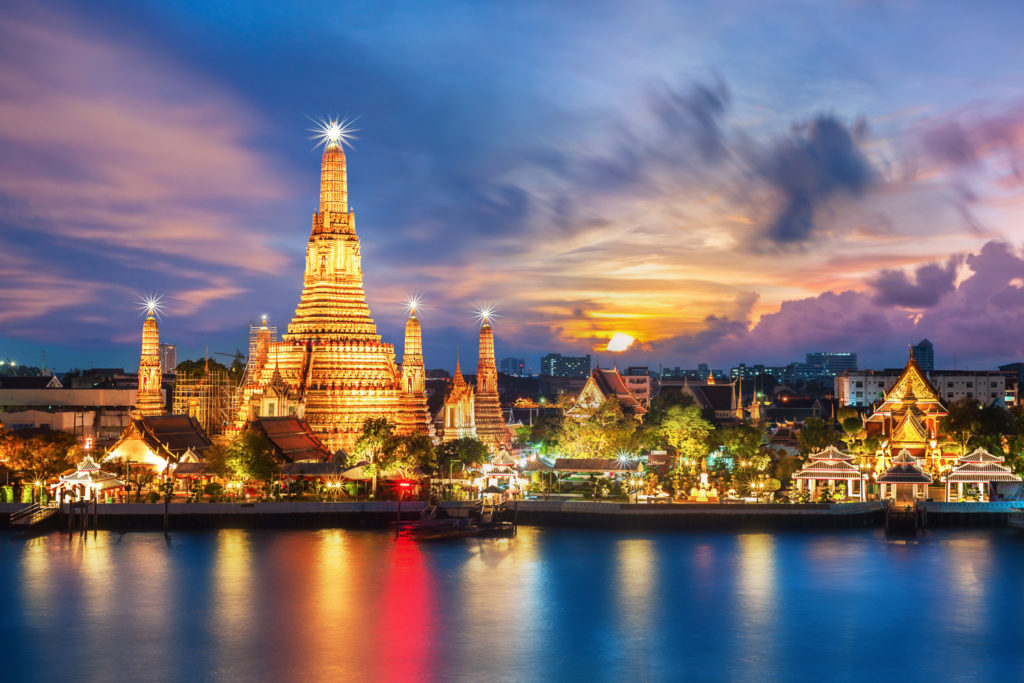 ✿  Most of the bars and nightclubs in Thailand have no entry fee and some places have good live music which you can sit and chill there.
✿  Visiting temples are free admission
✿  Attending to art exhibitions around towns, for example – in Chaing Mai, there's a creative venue call "Tha Pae East" where the artists can show or create their own exhibitions. Also, it is the nice place to meet new people and hang out there.
Name
3

most delicious

foods you must try in Thailand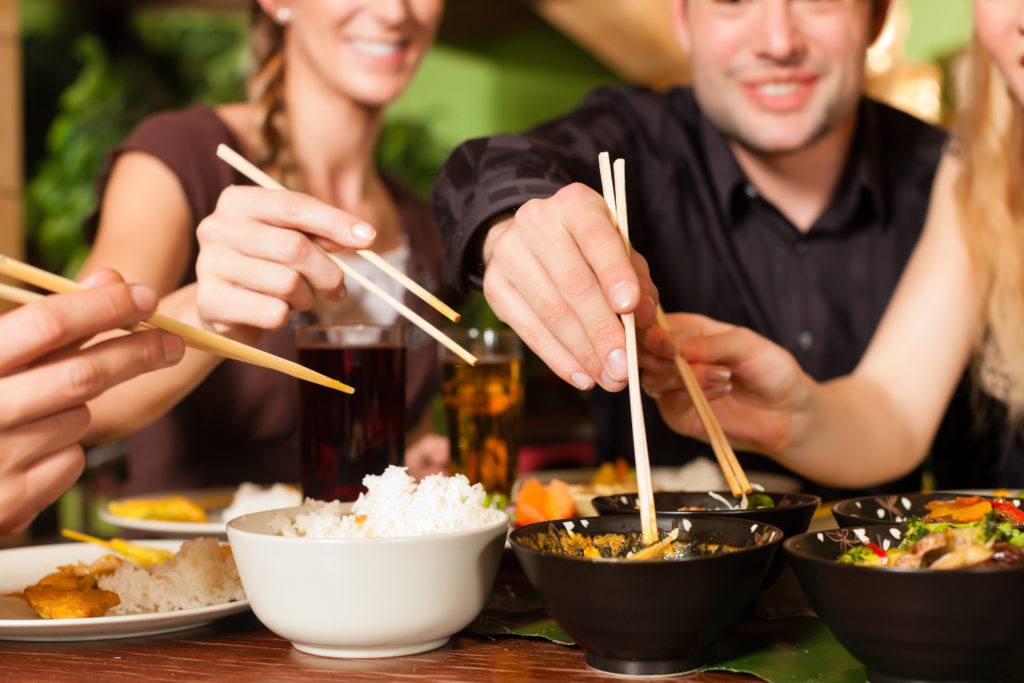 ♨ "Pad Thai" is touristy yet very local
♨ Northern-style noodles called "Kao Soi" because the spices and ingredients they use is different from other parts of Thailand
♨ Grilled pork or chicken with Sticky Rice for breakfast (it's cheap and easy to take out)
How spicy is the Thai food?
Most of the Thai food is spicy but there're a lot of dishes which is not spicy. The popular dishes, such as spicy soup "Tom Yam" and spicy salad can be ordered to the flavor you like.
What is a
must-visit

place in Thailand?

Chiang Mai is the 2nd largest province in Thailand located in the north of Thailand. It is rich in cultures and creative arts. The weather is not as humid as in Bangkok. People visit and trek the mountain and natural sightseeing.
What are the local people like?
Thai people are smiley and helpful. Even though they might have a language barrier – Thai people never turn away from tourists and they will always try to help as much as possible.
Thai phrases you should know to make the best impression?
Local people hardly speak English. The common conversation such as hello, goodbye and thank you would be pretty impressed by the local.
Basic Thai words and some slangs
Sa-wad-dee = Hello and also used as goodbye
Kob-Koon = Thank You
Chai = Yes
Mai = No
Dee = good
Jeng = cool (Slang)
Ko – Tod = Sorry
Kun Chue Arai? = What's your name
Chan Chue …. = My name is …
Yin dee tee dai roo jak = Nice to meet you
Tell about the nightlife in Thailand
Local nightclubs and bars close early (1 am) but in Bangkok's touristic areas some bars open longer. Most of the bars have no entry fee except some nightclubs in Bangkok. The legal age to go to the bar is 20 years old.
Shisha is sadly illegal in Thailand. You can not smoke inside the bars and clubs.
Which are the most popular
tourist scams

?

Illegal tour agencies are everywhere in the tourist attractions so, before you buy the tour package or even hire a guide, make sure that they have the permission (or licenses) to do it. However, you can ask for help at tourist information which locates in every tourist attractions.
What's the best way to keep your belongings safe?
Just like other touristic places, there are crime and pickpockets in tourist places in Thailand. If you feel insecure, you can contact the police officers or tourist information.
What about
haggling

in Thailand?

You can do the bargain in the local markets, it can be half price down (if you're good at it) but shouldn't do it in shopping malls.
What should you 
never

do in Thailand?

✘ In the temples, you should wear a polite dress, by this I mean, no sleeveless shirts and shorts in order to respect the places.

✘ Do not bargain in the restaurant or even with street vendors

✘ Thailand is somehow conservative. Thus, you shouldn't kiss or make out in public. Some Thai couples don't even hug in public.

✘ Don't take off your clothes. Thailand is a tropical country. The weather is humid and hot but, it is impolite to wear beach attire in public.
3 other tips for the first trip to Thailand
You don't have to tip the waiter in the restaurant

Elephant riding is popular in Thailand however, there are some camps that torture the elephants and treat them cruelly. Most of them are for mass tourism.

In December, people like to go up north for camping, especially Chiang Mai. The temperature is 15-25 degrees and lowers in the night. Thus, Chiang Mai is one of the popular destinations to go to at the end of the year.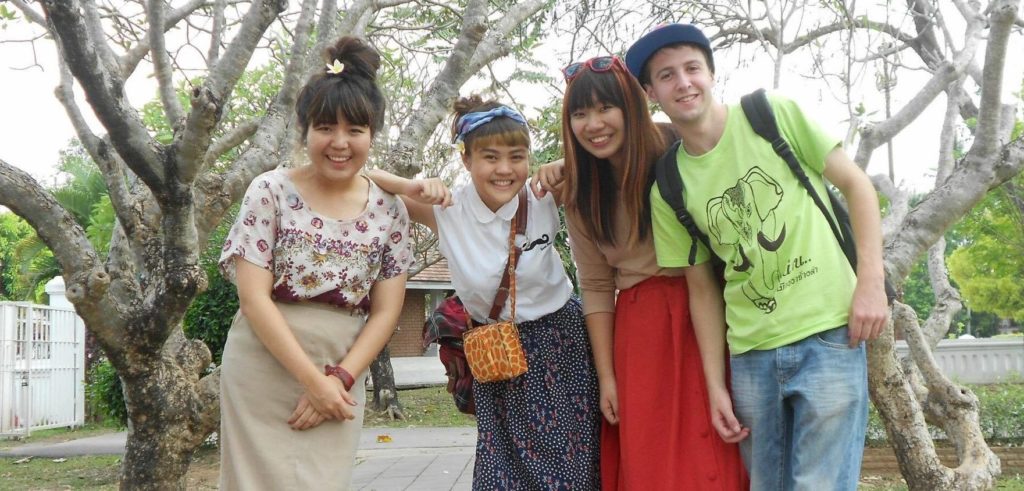 Read another travel story about Lake Placid, USA here.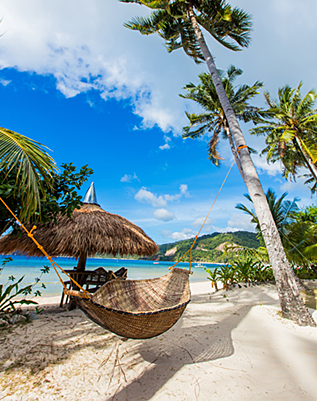 Get it right to your inbox by subscribing to ASAP Tickets weekly emails featuring the hottest flight deals from US to the .
Massive savings • Unsubscribe at any time.
You were sucessfully subscribed
Please check your inbox to confirm the subscription