We've all been in a situation when flying by airplane seems terrifying – maybe because you recently watched Cast Away or just because you don't like flying alone.
I'll try to help you familiarize yourself with air travel and planes – how they work, how safe they really are, what turbulence is and how it affects the plane and other facts that could help make you feel calmer during your flight and less scared of flying.
Air travel – awesome since the 1900s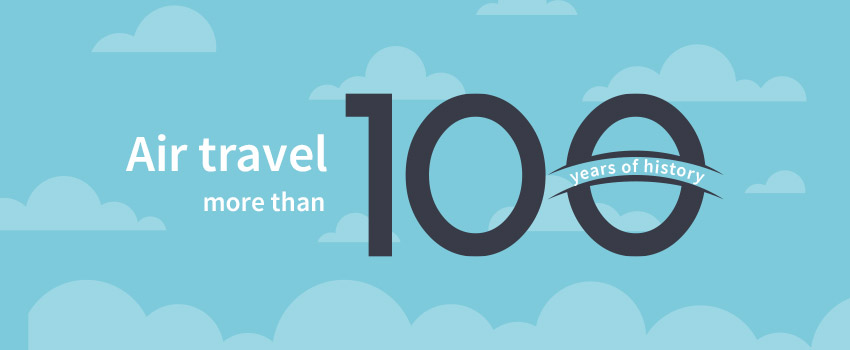 So, a little history:
The first successful airplane was built in 1903 by the Wright brothers
Not long after, on January 1st, 1914, was the first commercial flight ever
Nowadays, about 2 million passengers board more than 30,000 flights in the United States and 102,700 flights worldwide every day
Air travel is one of the most popular ways to get from A to B. It saves a lot of time, has high safety rates and costs relatively little. Of course, if your destinations are only 100 miles away, you might consider using a car or a bus to get there. But for longer distances, it's more common to use air travel.
A higher chance of being struck by lightning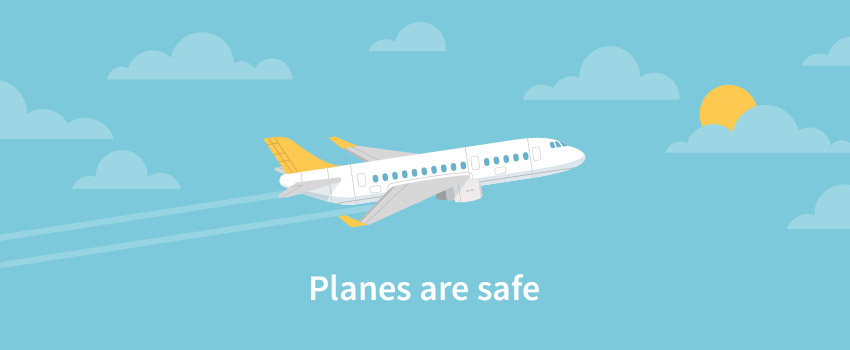 First – planes are well maintained
Second – they are checked before every flight
Imagine going to the mechanics to check your car every time you go for a drive, sounds a lot of work doesn't it?
Flying is incredibly safe – there's a higher chance of being struck by lightning than experiencing a plane crash.
---
◆  Odds of being killed on a single airline flight is 1 in 29.4 million
◆  Odds of dying in a car or traffic accident is 1 in 5,000
◆  Nearly 1.3 million people die in road accidents each year ~ 3,287 deaths every day
◆  Odds of being struck by lightning this year – 1 in 960,000
◆  Odds of winning 1 million dollars in the Powerball – 1 in 11 million
---
One engine down? No problem!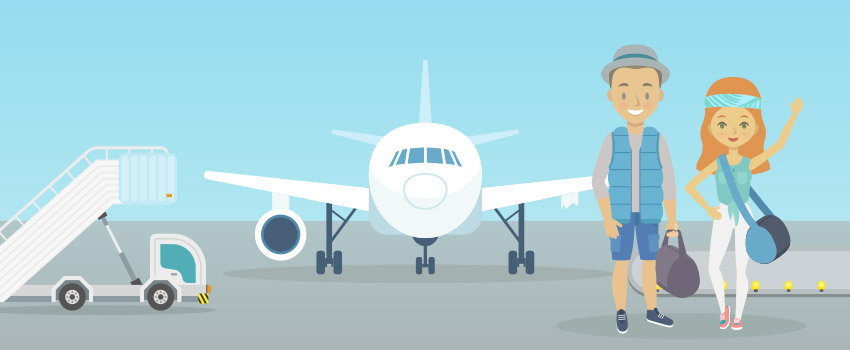 It's not very common, but there might be situations when something goes wrong with one of the engines. But stay calm – there's no need to panic. Planes have more than one engine and pilots can easily re-start the broken one – if not, they can continue flying safely even with one of the engines out.
Keep calm – lightning won't do any harm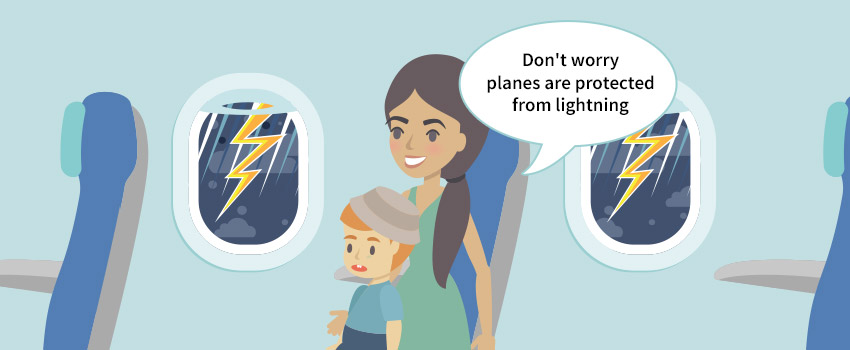 The first thing you should know – pilots won't leave the airport if bad weather is expected during the flight.
But in case the plane does fly into unpleasant weather conditions and happens to be struck by lightning, don't worry – all planes have a built-in protection system that protects them from the effects of lightning.
Just like driving on a rocky road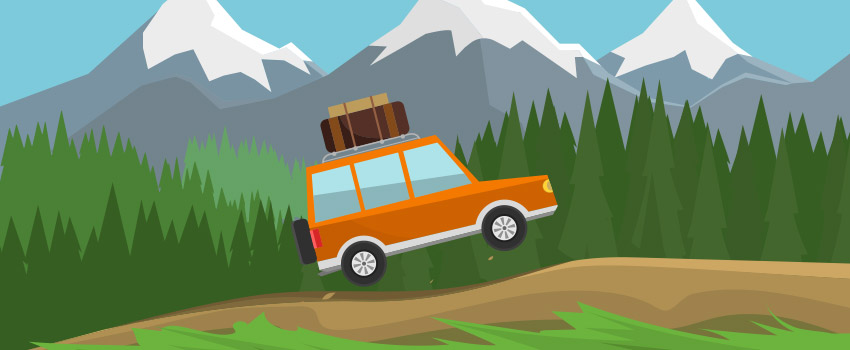 You experience turbulence when a plane flies through an area of low pressure to high pressure. Which usually makes you feel a "bump" during the flight that's a bit like driving a car on a rocky road.
I know, I know it feels really uncomfortable, but it's definitely not dangerous.
Turbulence is very common in the air travel world and can occur both in good and bad weather. Keep your seatbelt on, follow the safety advice and enjoy your flight.
A little tip – try to slightly jiggle your upper body during the turbulence, that way you won't feel it so much.
Plane doors can't open during the flight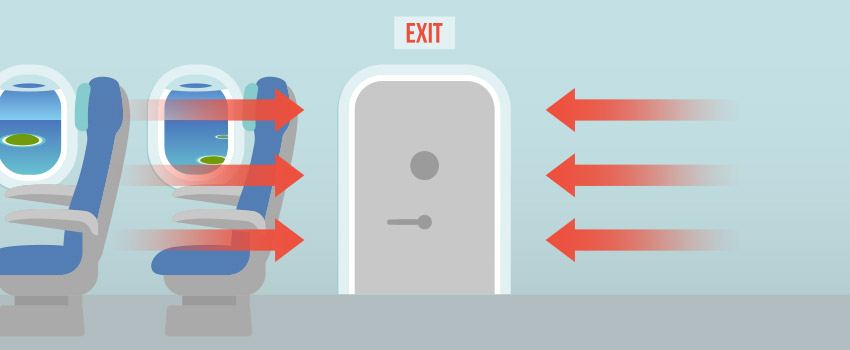 Ok, try to push those action movies scenes out of your mind for a minute. It's really almost impossible to open the airplane doors during a flight.
Remember these 2 things:
When the plane reaches a height of 30,000 feet there's simply too much pressure against the doors to be able to open them.
Airlines use plug-type doors – this is a mechanism similar to bath plugs. It means that the airplane doors are larger than the openings in which they sit, which stops the doors from opening outwards during the flight.
Most importantly –
Trust your crew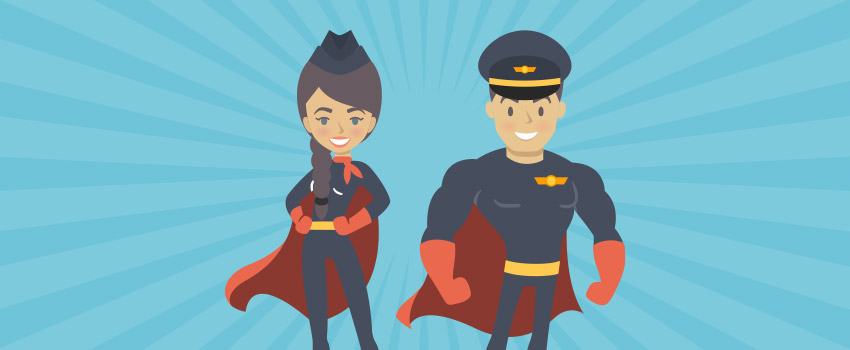 Airlines have the latest-generation aircraft and a highly trained crew. They are professionals who know how to make your flight as safe and comfortable as possible. And even if, against all odds, there is an emergency, they will be prepared! Let's take a look what it takes to become a member of a pilot or a flight attendant.
What does it take to become
a pilot

?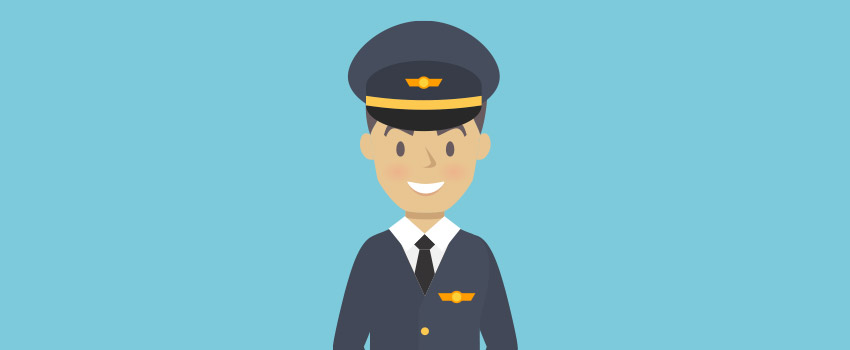 Minimum requirements to start working as an airline pilot:
A four-year college degree
250–300 flight hours and graduating from flight training school with the basic certificates – Commercial, Multi-Engine, Certified Flight Instructor and Multi-Engine Instructor
A flying job to gain experience and 1500 flight hours to get an airline transport pilot's license.
When a pilot has completed these three steps, they can start to apply for jobs with airlines. And after 5 to 15 years of working for an airline, a pilot can be promoted to captain.
How long does it take to become
a flight attendant

?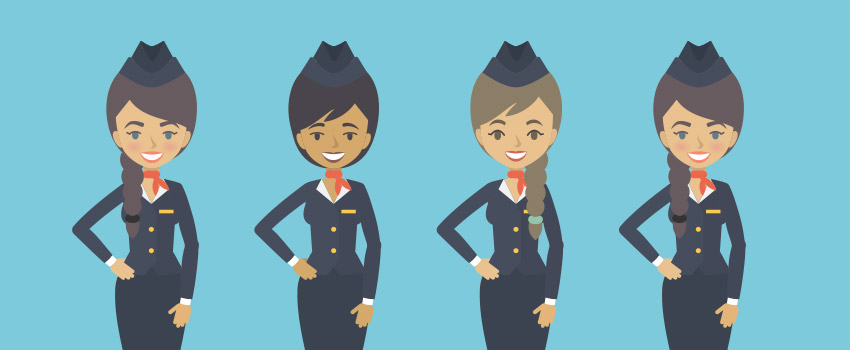 This is a little easier, but it still requires a great deal of advanced learning.
Requirements to start working as a flight attendant:
A high-school diploma or, in the best-case scenario, a college degree in PR, hospitality and tourism, business or communication
At least one year's experience in customer service
3 to 6 weeks' initial training by the airline
A Federal Aviation Administration certificate of Demonstrated Proficiency
After undertaking all their training, new flight attendants remain in reserve status for at least one year (this is when they get to staff extra flights or fill in for absent crew members). During this time, flight attendants gain the experience and seniority they need to develop their career.
Which are the safest airlines in the world?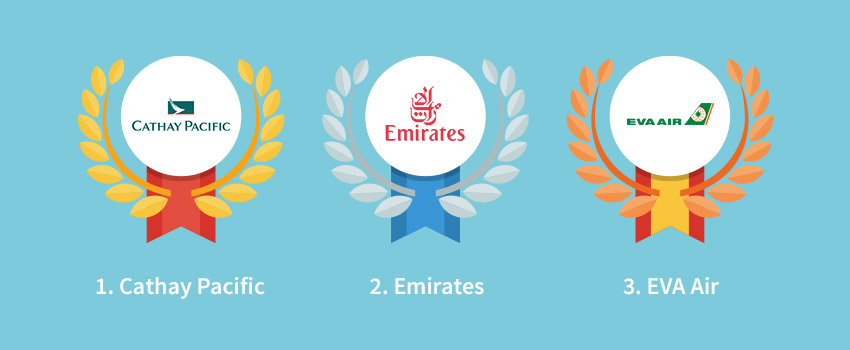 | | | |
| --- | --- | --- |
| | Airline | Country |
| 1 | Cathay Pacific Airways | China, Hong-Kong |
| 2 | Emirates | UAE |
| 3 | EVA Air | Taiwan |
| 4 | Qatar Airways | Qatar |
| 5 | Hainan Airlines | China |
| 6 | KLM | Netherlands |
| 7 | Air New Zealand | New Zealand |
| 8 | Etihad Airways | United Arab Emirates |
| 9 | Japan Airlines | Japan |
| 10 | TAP Portugal | Portugal |
| 11 | Jetblue Airways | USA |
| 12 | Lufthansa | Germany |
| 13 | QANTAS | Australia |
| 14 | Virgin Atlantic Airways | United Kingdom |
| 15 | All Nippon Airways | Japan |
| 16 | Air Canada | Canada |
| 17 | Delta Air Lines | USA |
| 18 | British Airways | United Kingdom |
| 19 | Sichuan Airlines | China |
| 20 | Air Berlin | Germany |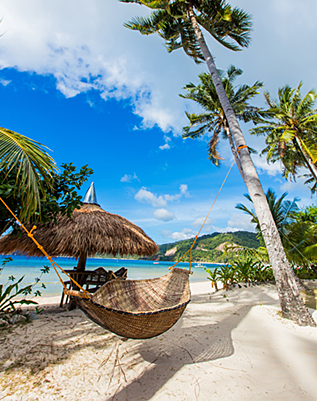 Get it right to your inbox by subscribing to ASAP Tickets weekly emails featuring the hottest flight deals from US to the .
Massive savings • Unsubscribe at any time.
You were sucessfully subscribed
Please check your inbox to confirm the subscription