Our talented travel agent Edwin shared a story how he spent five incredibly brave days in the real Cambodian jungle. Once you get off the beaten tracks the REAL adventures begin. It's an amazing story, definitely not a classic travel experience 🙂
---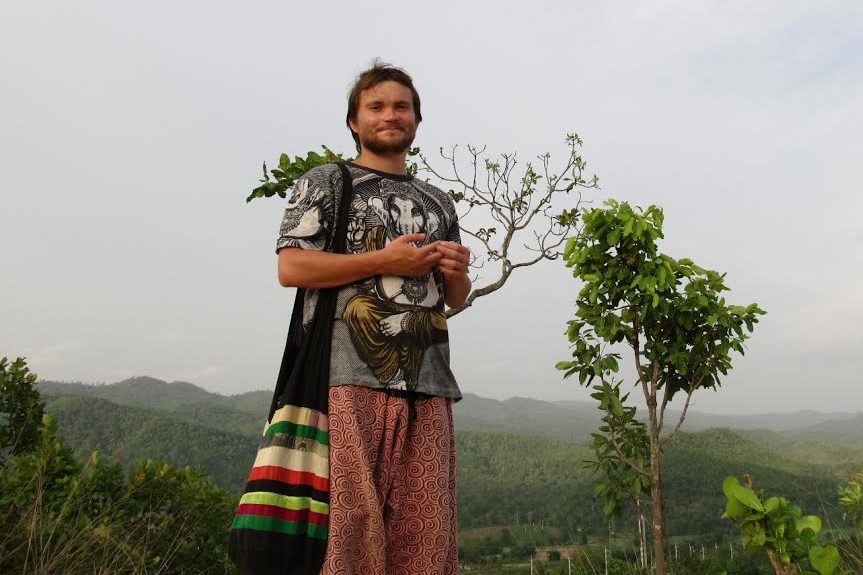 I'm an ASAP Tickets travel agent and I would describe myself as a "get into the local's skin" type of traveler. If I can get a deep insight of nation's culture, lifestyle, perceive life the way they do – I feel greatly enriched. I try to avoid technologies and the Internet while traveling and encourage myself to get out of my comfort zone and talk more with the locals, other travelers, and strangers.
My favorite destinations? Thailand for its great Buddhist culture, chill out people, great food, and greenery. India for the mind-blowing mix of culture, chaos and wisdom and Puerto Rico for its every day dancing and shoreline.
---
4 MUST-DO things to do in Cambodia
Cambodia is a Buddhist country with a colorful culture, many cultural events, sites, and points of attraction. In many aspects, Cambodia is an enriching experience. You can see the bad, the good, the great and the best of this world in one country.
I was happy to find out that Cambodia has so much to offer. The most popular destination in Cambodia is Angkor Wat. An ancient city created of hundreds of temples. A one-day tour is enough to explore it all. The tour costs around $40 to $60.
Go to the pristine beaches and tiny islands for a 5-star view. I spent 10 days on a beach with about 25 other residents for a very reasonable price – 3$ per night. Perfect temperature, perfect beach and great views for snorkeling made this country the best ocean experience. Southeast Asia can be crowded when it comes to beaches, you cannot say it about Cambodia. Sihanoukville is the region to do it.
Blind Massage. There are centers in Cambodia, especially in Phnom Phen, where you can get a massage done by a blind person. Even if it sounds a little strange the atmosphere is great. Seeing a person with so much dignity doing what they love and having a decent life is very inspirational.
Jungle tours. The cost for a 5-day tour is around $200 to $300 and all necessary equipment can be bought on the spot. Ratanakiri and Mondulkiri are the best places for jungle trekking.
Why I chose to trek the REAL jungle in Cambodia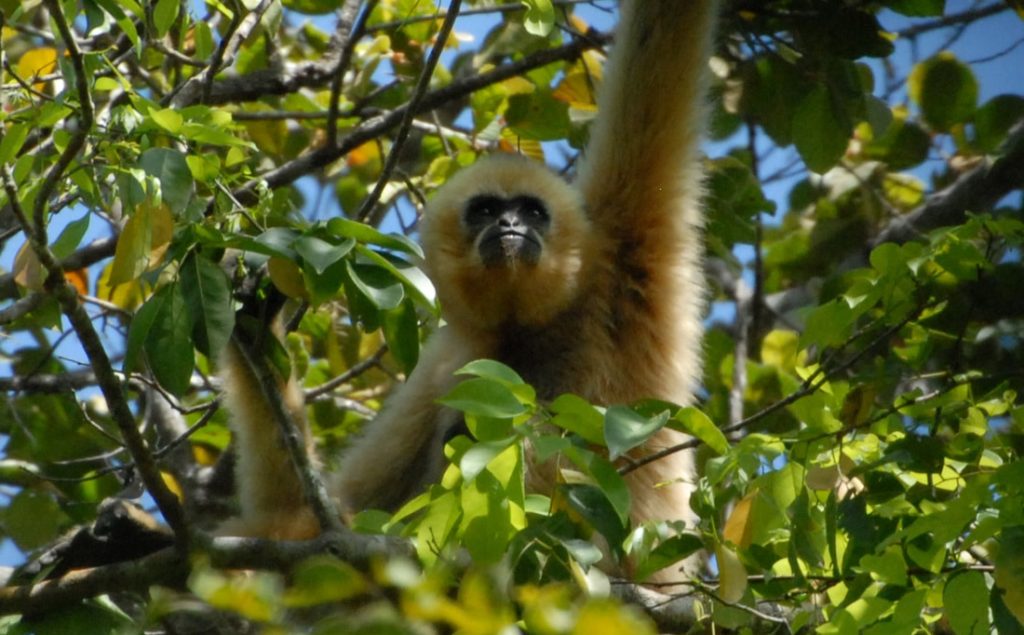 When we started our journey I looked back and realized that there was no way I could find my way back out of the jungle by myself. It took me nearly 30 minutes to start asking myself – what was I really doing? I wanted to experience the jungle for a long time. Many countries in Asia offer tour packages. In most cases, you go together with a group of tourists on beaten tracks. I wanted the REAL jungle – the authentic one.
On my way to spend 5 days in the Ratanakiri jungle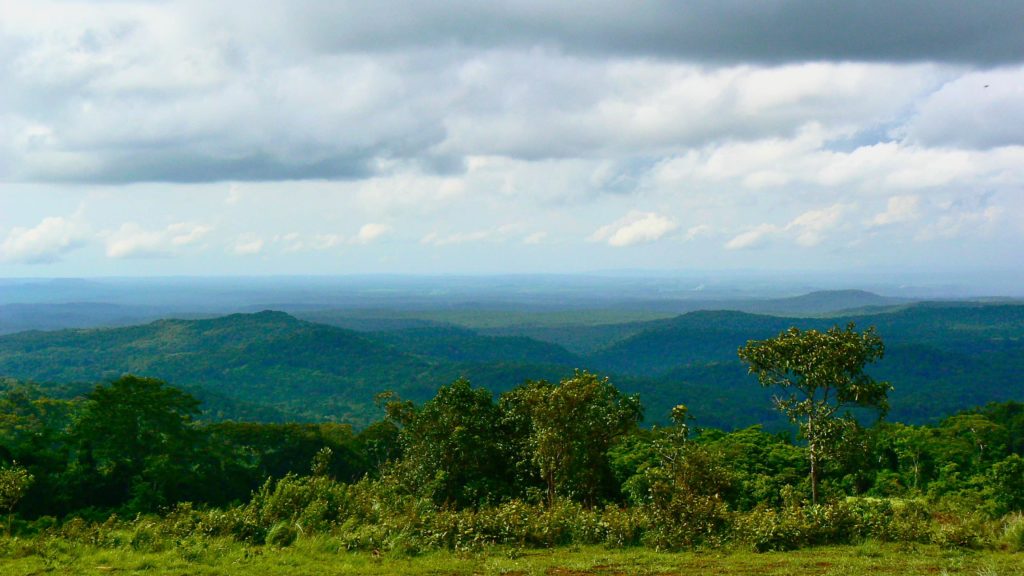 I was in a tiny town in northern Cambodia when I found a few local villagers who agreed to take me into the depths of the real Cambodian jungle. Jungle tracking is underdeveloped there. Those are great news for many travelers. It means that there are still many unbeaten tracks and ways to experience the authentic jungle.
Soon after we started our 5-day journey I realized that maybe I went too far with this idea… In a place filled with snakes, tigers, and other wild animals, I was just a traveler with a small backpack and a couple of shirts and painkillers. And while I had my big boots on so that no snake could bite through – my 2 local guides were in flip flops 🙂 We were about to spend 5 days in one of the most beautiful places on the Earth – in the tropical Asian rainforest in Cambodia, a region of Ratanakiri.
Overcoming all my fears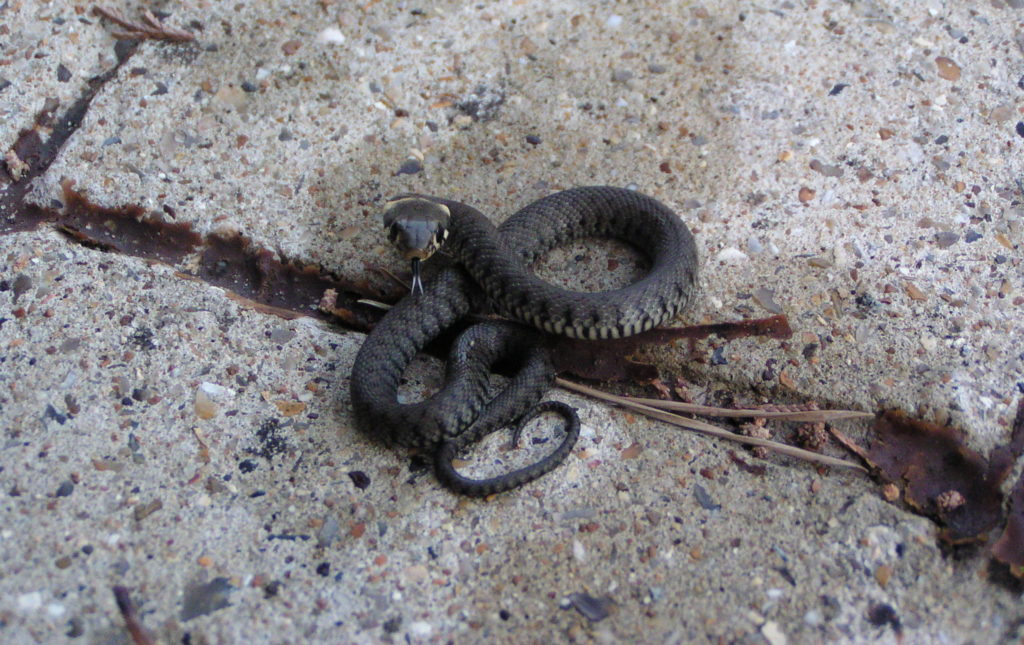 Of course, I had a few fears, especially of cobras. I spent the first day worrying about stepping on one. Luckily, it didn't take me so long to realize that snakes actually are very sensitive to vibrations. In fact, it is very rare to see one in the wild.
I knew that there were pythons and other big snakes in the jungle, but most of them were sleeping inside old trees during the day and were more afraid of us that we're afraid of them. Tigers and other wild cats also slept during the day and only attacked humans in case they were alone – far away from the group.
Snake hunting – a popular activity in Cambodia
My guide told me that snake hunting is a regular activity in Cambodia. It's very profitable. Snake venom and the skin (especially Python's) can cost as much as their average salary. However, the whole process of hunting and killing the snake needs to be perfect – from the start till the end. Any cuts, bruises or damages to the skin can lower its value.
Can a human bite paralyze a snake?
Hunters use a special technique to hunt snakes. They approach the tree where the python sleeps in and knock a few times. When the python comes out to attack the hunter, he stays still and allows the snake to envelop him. After enveloping the hunter python tries to get him down and finish the meal. However, what comes next is one of the most incredible facts I've ever heard.
The same way snake's bite can be mortal to us, our bite seems to have a similar effect on the snake. When the hunter bites the python's tail, his saliva paralyzes the snake. This allows the hunter to slowly proceed with the remaining process. Snake hunting is just one of the many impressive aspects of the Cambodian people.
The amazing wildlife of the Ratanakiri jungle
For the first time in my life, I met the amazing wildlife eye-to-eye. It was vibrant and alive – with large trees and forests full of birds and animals.
Every night before going to sleep my guides told me incredible stories about healing plants and trees which were still available not so long ago. But since the development of the pharmaceutical industry, most of the trees were cut off for the medical purposes.
We made a bonfire every night to scare tigers and other wild animals. For my guides, this was a routine walk through the jungle. Their confidence and calmness quickly convinced me that everything is fine and there is nothing to worry about. We slept in hammocks. They were comfortable enough to spend a night. However, from time to time I was awakened by the pigs screaming somewhere around us.
| Like wildlife? Read about traveling to Rwanda and wildlife experiences there!
We started to meet the local tribe people
On average, we walked around 9 miles (15 km) a day – sometimes through dense forest and sometimes up the river through the dark waters. Soon after we were deep in the jungle we started to meet tribe people and other interesting persons. There we met a former soldier who recently finished building his house on the banks of the river – approximately a 1-day walk from the nearby village and the road. His house was simple and children near. We were invited to stay for one night at his place. That night we listened to his amazing stories and had a nice dinner in the candlelight.
Dinner with a hero who liberated Cambodia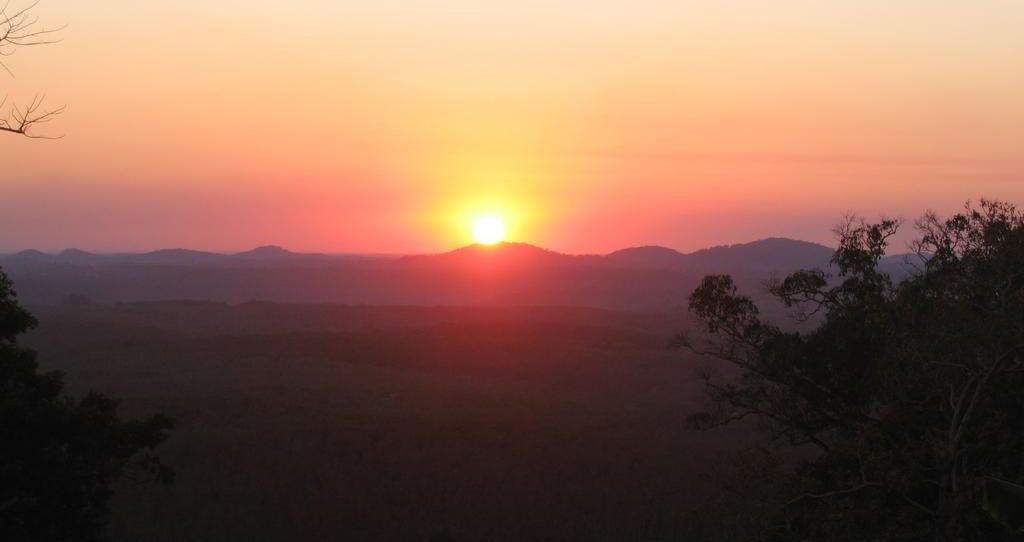 He was a former soldier who fought against the cruel regime that governed Cambodia for a half decade. Back then Cambodia went through a sad period – today's tourism is concentrated around that time. You can take tours to prison camps, war camps, and death sites to learn about what this country has been through.
While I was in Cambodia I had a chance to visit one of the prisons where people simply were detained and tortured. No western tourist could understand how come after such cruelty practically no one was imprisoned or judged. Our Cambodian guide answer left all tourists puzzled.
As a Buddhist country, their approach to the issue was hard to understand for the western mind – "A lot of people had suffered already, we didn't want any more suffering". In the result, no one ever was judged for the crimes. Many people tried to hide from the regime in the jungle. This great man I was having dinner with was one of the heroes that liberated the country. During one of the battles, he crossed the river in the jungle and decided that he would live there after the war would be over. Being in his home felt special.
I came out of the jungle like a more mature person
5 days in the jungle felt more like 5 months. Days were filled with great views, impressions, information and understanding that I've never had a chance to experience before. On my first day, I was afraid to be bitten by a snake, by the end of my stay I felt secure and peaceful – confident that the jungle is actually a very kind place.
I came out of the jungle like a more mature person. And I am grateful to all amazing people that I had a chance to meet in the jungle – I'm thankful for their incredible stories!
---
Want to visit Cambodia? Contact ASAP Tickets travel agent Edwin directly and he'll help you with tickets to Cambodia, finding the best places to stay in Cambodia and will also tell about his experience with traveling around Cambodia and jungle trekking. Call 844-300-7983 or fill out the request form in the sidebar.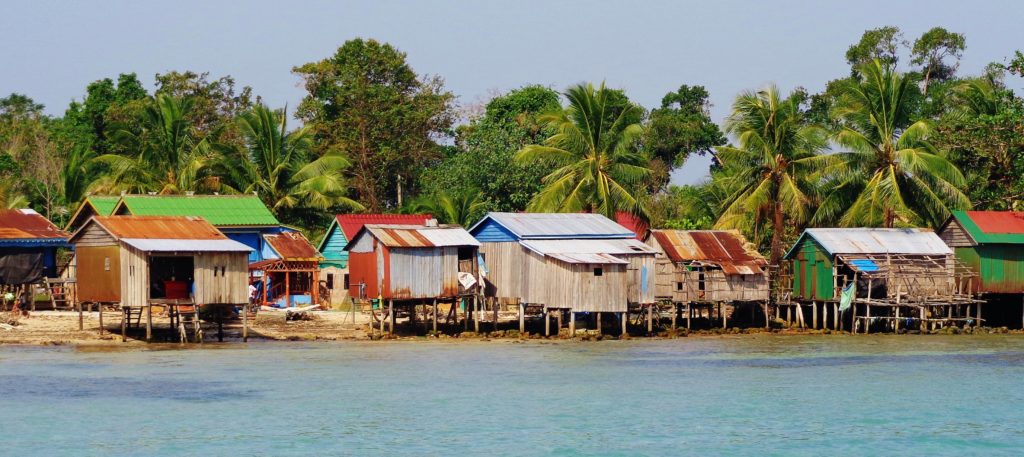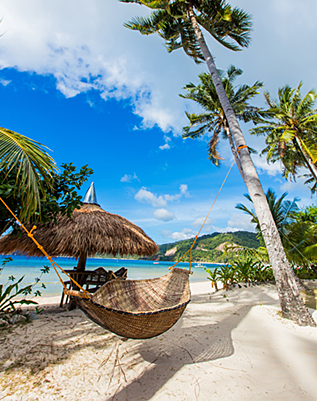 Get it right to your inbox by subscribing to ASAP Tickets weekly emails featuring the hottest flight deals from US to the .
Massive savings • Unsubscribe at any time.
You were sucessfully subscribed
Please check your inbox to confirm the subscription