Planning to traveling to Rwanda? Here are some destinations you should certainly visit to see some more of Rwanda's dazzling wildlife.
Bonding with Gorillas in Rwanda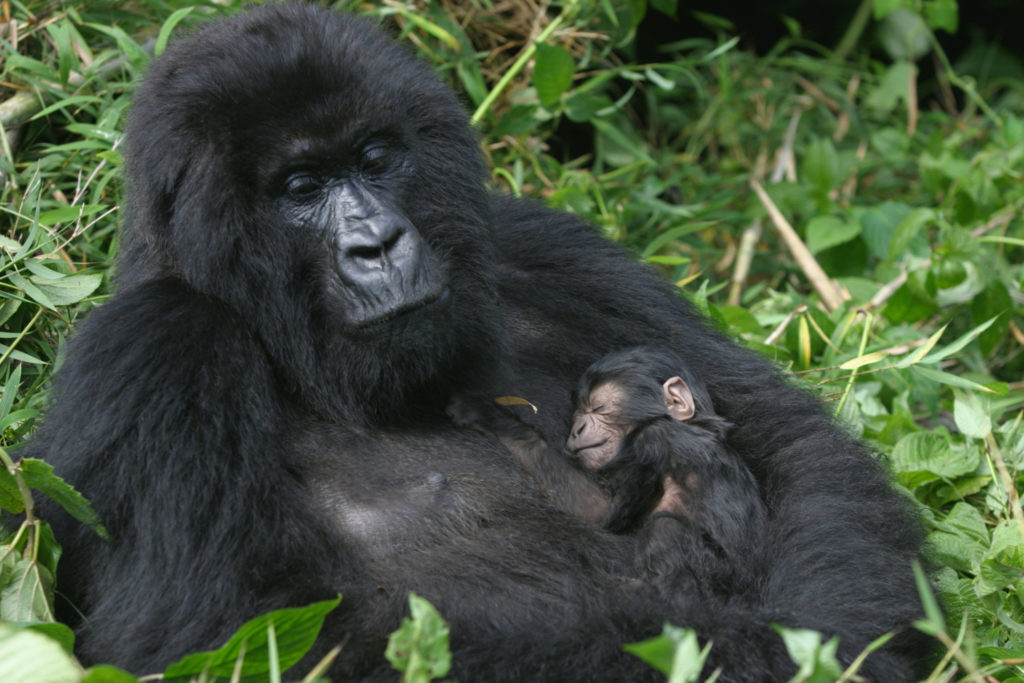 The Virunga Mountains in Rwanda are home to around 480 mountain gorillas – that's more than half of the gorilla population of the entire world. Gorillas are the largest and most powerful of the great apes.
Gorillas share 98.3% of their genetic code with us. Their sight, hearing, and sense of smell are so similar to ours that it's almost as if they see the world in the same way that we do. Yet they are remarkably more powerful – which makes their company even more intriguing for curious tourists.
Locals treat these magnificent animals with respect. In Rwanda you can bond with gorillas for just one hour – this is a legal restriction. But even with this time barrier, you'll experience emotions like never before. There's more meaning and mutual understanding in a glance exchanged with a gorilla than with any other animal.
Traveling to Rwanda to explore Akagera National Park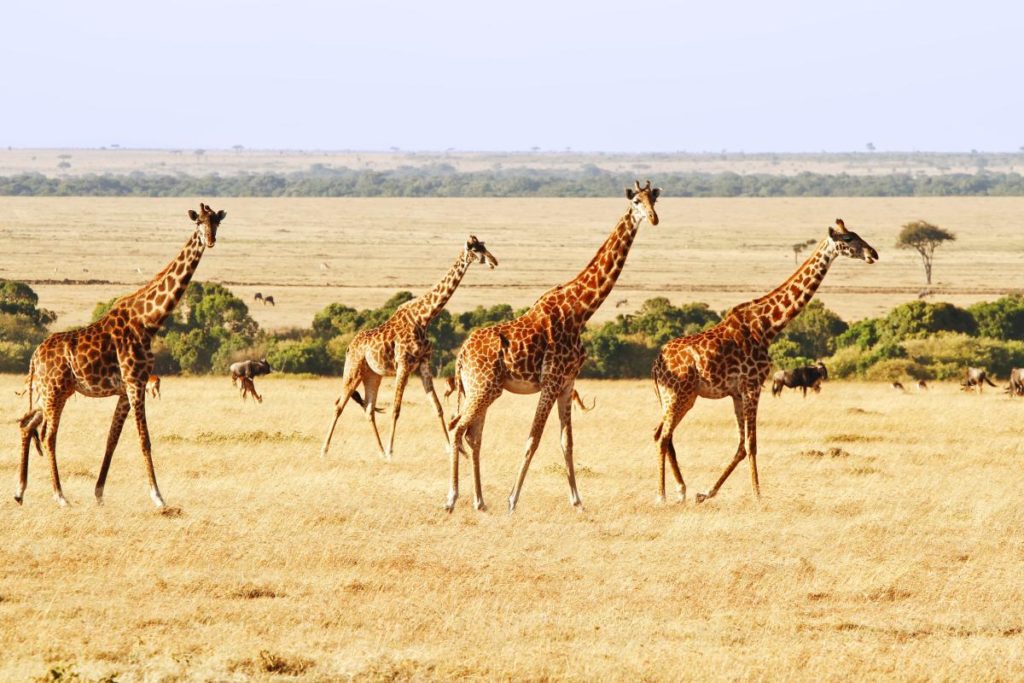 You'll find Akagera National Park in north-east Rwanda on the border with Tanzania. It's named after the Akagera River which flows along its eastern boundary.
The park has just about everything you could hope for, and the best part is that there's a fairly big chance that you won't see any other tourists while you're on safari. There are animals everywhere and you might even meet some of them eye to eye – a truly amazing experience.
Akagera is home to many wild animals like elephants, buffalos, zebras, waterbucks, antelopes, baboons and the secretive blue monkeys. And for those who seek more adrenaline, there are large predators like leopards, hyenas, and lions. Because of its wide variety of habitats, Akagera is an important ornithological site with nearly 500 bird species.
Discover Lake Kivu – the safest lake in Africa
With crystal clear water, remarkable landscapes, vast size, and many uninhabited islands – Kivu is one of the greatest African lakes. You'll find it where Rwanda meets the Democratic Republic of Congo. The lake has no crocodiles or hippopotamuses and almost no parasitic worms – it's one of the safest in Africa.
Lake Kivu is tourist-friendly and has a lot to offer. Travelers can discover its open spaces in modern sea kayaks or boats, try bird watching, go night fishing or simply enjoy a swim. Lake Kivu is home to more than 60 bird species and its uninhabited islands hide marvelous native flora. Be patient and you might see the world's largest bird that can hover without the assistance of a headwind – the Pied Kingfisher.
It's true, that the lake's deep waters rest above many natural gases, but don't worry – it's all trapped 260 meters below the surface, far away from the shores and inhabitants. Your vacation won't be interrupted by any unpleasant situations and everything will go as smoothly as planned – enjoy your time in Rwanda. Traveling to Rwanda – you won't regret it, and you'll never forget it!
---
ASAP Tickets – Cheap flights to popular destinations in Africa. Save up to 50% on your next flight.
Get in touch with our friendly travel agents for more information about exclusive offers and unpublished airfares to Africa – Get a free quote!
Find out when is the cheapest time to travel to Africa.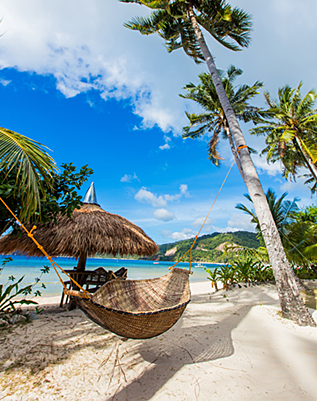 Get it right to your inbox by subscribing to ASAP Tickets weekly emails featuring the hottest flight deals from US to the .
Massive savings • Unsubscribe at any time.
You were sucessfully subscribed
Please check your inbox to confirm the subscription