Last month ASAP Tickets had a chance to work with an interesting customer – Brother Michael Bartlett, also known as the "Flying Monk". This warm, kind-hearted man turned to us with an unusual request. He asked us to assist him with a complicated round-the-world flight that would allow him to break a world record.
So, who is Brother Michael Bartlett? Michael is a passionate traveler and a Guinness World Record breaker from the United Kingdom. He spent ten years working and volunteering in South Africa and have visited friends frequently ever since. This year Michael Bartlett is turning 76 and he will fly around the globe to break the world record for the twenty-first time. He is definitely not scared of flying.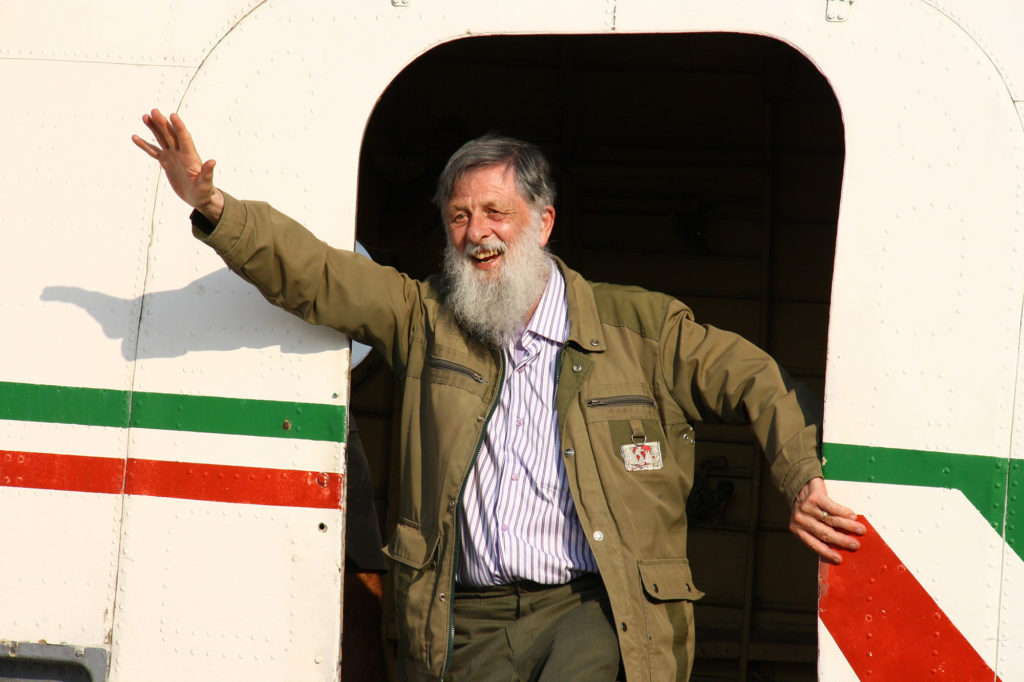 "My love for travel is that one sees and appreciates the beauty of different lands unaware of what might be seen or experienced tomorrow. I like all countries, cities, and airports. My motto is to never put off until tomorrow what you can do today. I'm looking forward to flying around the world for the sixteenth time in November 2016."
– ASAP Tickets customer Brother Michael Bartlett
---
The Fastest Man to Fly Around the World
Michael Bartlett plans to break the Guinness World Record by flying around the globe in 54 hours and 55 minutes. This will be his sixteenth round-the-world trip. ASAPtickets had the honor of assisting Michael with arranging his record-breaking multi-city flight.
Michael will start his journey on November 21, 2016. The route includes four stopovers in four different countries. If everything goes to plan, Michael will break the current Circumnavigation of the globe – ANTIPODAL (local) world record by more than 4 hours.
Michael Bartlett's Multi-City Route
Shanghai, China (PVG) – Auckland, New Zealand (AKL)
Auckland, New Zealand (AKL) – Buenos Aires, Argentina (EZE)
Buenos Aires, Argentina (EZE) – Frankfurt, Germany (FRA)
Frankfurt, Germany (FRA) – Shanghai, China (PVG)
Why Did Michael Book via ASAP Tickets?
Why did I book through a travel agent? Because when you're searching for a 'circumnavigation of the globe' adventure you need to be in contact with someone who has the resources to enquire and answer all your questions.
I made enquiries with two or three well-known travel agencies. ASAP Tickets came close to the top when I searched for 'RTW fares' on Google. I liked their website so I chose ASAP Tickets and placed an enquiry.
On His Way to Break the World Record
---
Traveling suits Michael and it's no secret that he's really good at it. So far, Michael has:
Broken twenty-one world records
Visited 127 countries
Flown around the world 15 times and around Europe 25 times
Achieved an around-the-world record more than 10 times
Flown around the globe in less than 60 hours with a single airline
Flown the most flights in one day and one month
Held the world's longest airplane ticket
Been the fastest to fly twice around the world on scheduled flights.
Michael Bartlett – the Flying Monk
All my life I have been interested in travel. As a youngster, I went camping far on a bicycle, a bus, and a train. Planes were rare those days. I found my first interest in air travel back in 1969 when I went to do a six-month voluntary placement in South Africa. Since then I've built a long list of airlines I've traveled with and countries I've visited.
Start of the Record-Breaking Journey
I set myself a target to get into the Guinness Book of Records when David Springbett set the record by flying around the world and across the Atlantic Ocean in 1983. My colleagues didn't believe me, but I said I would do it – and I did. Not so long after, I won a Guinness World Records certificate and entered the Guinness Book of Records 1990 edition.
Since then, one record-breaking journey has led to another. So far, I have achieved 17 Certificates issued by GUINNESS WORLD RECORDS which have included various Round the World trips (6 continents, antipodal and fastest with one airline), the most flights in one day and one month, the world's longest airline ticket, flying around the EEC when 12 countries, and again when the EU was 25 countries. Two of my records were shown on the BBC's Record Breakers TV show.
Travel Tips from Michael Bartlett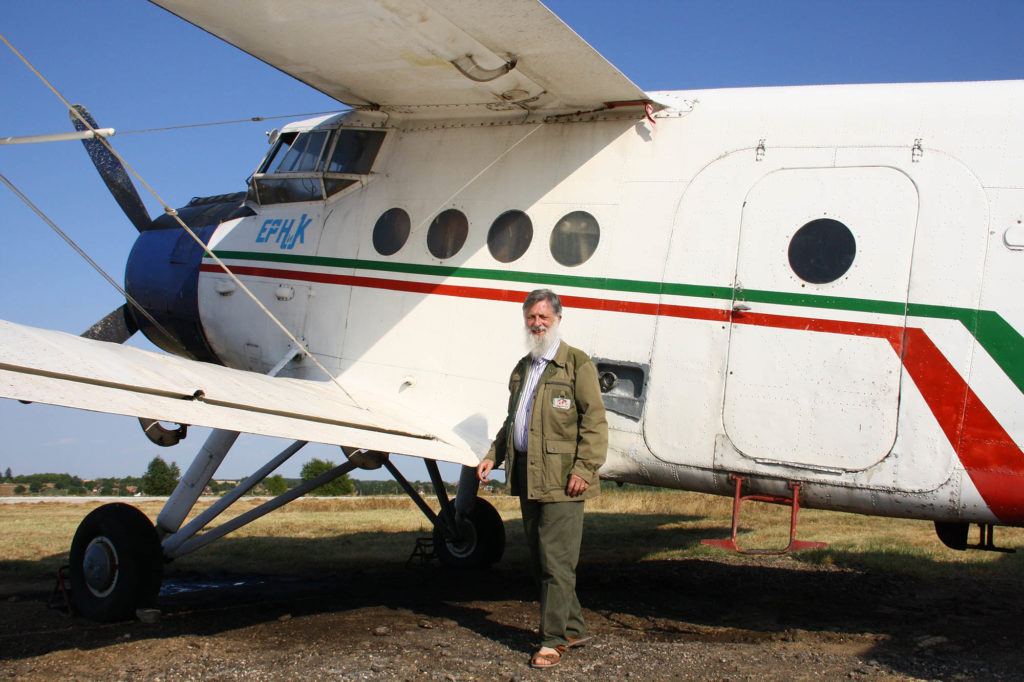 How to Get the lowest fare
Air fares are considerably cheaper now than they were twenty years ago. I use the Overseas Airways Guide (OAG) to find the most relevant information about air travel, flight schedules, airports, check-in, mileages and connecting times, etc."
Usually, I manage to purchase flight tickets at the lowest price. When I see the fare I like, I call to ask for more details. Every time the travel agent asks me 'When do you wish to travel?' I reply – 'Whenever the fare is available!' And in most cases, I end up purchasing that ticket.
Best days of the week to fly
If comfort is important to you, travel on a Tuesday, Wednesday or Thursday and take flights between midday and 8 pm. Then there are more seats available on the plane and the travel experience is more comfortable.
Never fly on Friday, Saturday, Sunday or Monday unless it's absolutely necessary. On Mondays and Fridays airports are full of businessmen and businesswomen; on Saturdays and Sundays, with leisure travelers.
I ought not to advertise this fact. For punctuality, wherever possible choose a flight with an airline operating from its main hub. This is not always possible, but it's worth looking for.
How to stay sharp during long-haul flights
My advice is to RELAX and take everything as it comes!
Drink water, not alcohol.
Eat as and when your body tells you, not when the stewardess and steward are offering you trays of goodies
Dress in comfortable (neat and tidy) clothes and shoes that have plenty of room
See a doctor or nurse about stockings for a long-haul flight
Ask for a comfortable seat in an exit row and ask what 'seat pitch' the airline uses
Organize your packing
I travel LIGHT. I take only the necessities of life – toilet paper, toothbrush (toothpaste not necessary), a spare pair of pants, any prescribed tablets, a few documents like tickets and passport, and a pencil, pen, and paper for recording my journeyings. Take a book if you wish to read. As someone once said, 'take more money and less clothing.' Very true in my experience.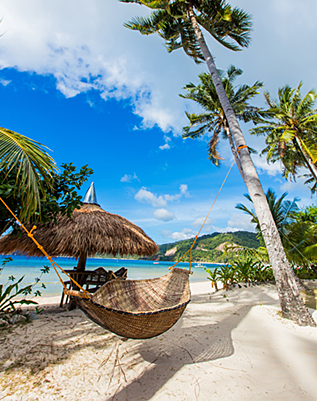 Get it right to your inbox by subscribing to ASAP Tickets weekly emails featuring the hottest flight deals from US to the .
Massive savings • Unsubscribe at any time.
You were sucessfully subscribed
Please check your inbox to confirm the subscription