Read travel agent Lorraine's Cairo travel blog about her trip to Egypt's capital – Cairo. It's a beautiful city with a magnificent history. You definitely have to visit Cairo to see the Great Pyramid of Giza at least once in your life 🙂
---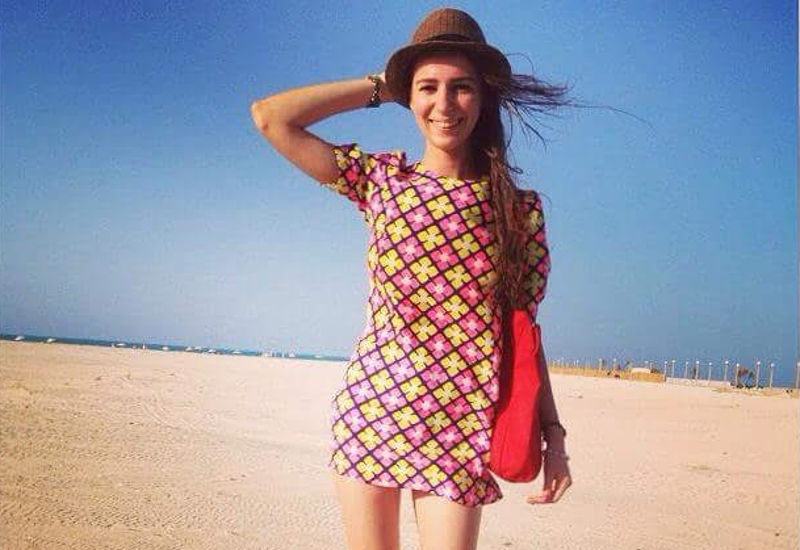 Why I love Cairo? Because – even in the worst traffic you can spot the pyramids on the horizon or find yourself crossing one of the many bridges over the Nile. In Cairo, you are constantly reminded of the magnificent Egyptian history. You'll always feel profound awe, reverence, and respect towards it.
/ Lorraine, ASAPtickets travel agent /
---
Tips for planning a trip to Cairo
Here's my personal choice of tools that can make trip planning easier:
For accommodation: Booking.com has a category "Cairo" that includes hotels, apartments, and guesthouses. You can also cancel reservations for free there.
For booking flights: Skyscanner is a good flight comparison website. Once you compared the deals, book directly through a travel agency or airline. ASAP Tickets created an informative guide you could use.
Car rental: RentalCars.com is the world's biggest car rental service that compares major brands like Hertz, Avis, Alamo, and Europcar.
Parts of the Cairo you should visit
Which are the best neighborhoods in Cairo? It's not that easy to answer this question. Why? Because Cairo is very big. Some neighborhoods are even about the size of a city – Cairo has just so much to give 🙂 Anyway, my favorite neighborhood is Downtown (Wust el Balad) also known as the "middle of town" or the urban center of the Cairo. I fell in love with this part of the city the first time I saw it through the window of a bus on the "Cairo by night" tour.
Coptic Cairo is also an interesting neighborhood in Cairo. You can go to local churches, Christian graveyards, and visit the famous Hanging Church there.
You can't miss the mall Cairo Festival City – it's the best place for shopping. And if you're looking for souvenirs and traditional Egyptian bed linen, I would recommend going to the famous Khan el-Khalili market. It's very beautiful. And in case the main Khan el-Khalili routes feel too touristy, you can always explore the "backstreets" to find the best deals.
Dining in the capital of Egypt
My favorite restaurant in Cairo is called "Sushi Bar". It's located on the 5th floor of the Dusit Thai Hotel. Even if in local terms the restaurant is a bit pricey – the sushi and service are outstanding.
Don't feel so guilty if you want to hit Pizza Hut, McDonald's or the local Hardee's for some snack – everyone loves fast food in Cairo. In case you feel lazy and exhausted after a hard day of traveling there's also a website called Otlob.com where you can order nearly any kind of food 24/7 – from Chinese noodles and McDonald's to Yemeni cuisine.
If you're in Cairo you should definitely try the traditional Egyptian breakfast dish "Ful medames" ("fūl"). It's made of cooked fava beans and vegetables, typically served with a flatbread. Put the falafel sandwich "Ta'ameya" on your list as well. You can find it the same places where the "Ful medames" is being sold.
---
[Read: Top Things to See and Do in Bali, Indonesia]
---
Best places to enjoy the eastern nightlife
To experience the atmosphere of Islamic Cairo, you have to visit some of the Beit El Harawi free shows during the night. Performances Sufi dance, Tannoura (Whirling Dervishes) and concerts with traditional Middle Eastern music instruments are worth seeing.
If you're in a mood for partying there are a lot of good nightclubs and bars in Cairo you can go to. Most of them are located on docked boats on the Nile – the location itself makes the outgoing worth it. The club interior is quite impressive – there's always a touch of the eastern culture. Stiletto, Buddha Bar, and Purple are some of the most popular choices among the locals and travelers.
In Cairo you'll also see a lot of people sitting for hours in an "ahwas" (the Egyptian name for cafes – basically chairs on the streets) chatting, smoking shisha and playing board games.
Where can you stay in Cairo?
There are a lot of luxurious, modern and beautiful hotels in Cairo. If you're planning to stay at the Four Seasons, Sofitel or the Kempinski, Dusit Thani – you won't be disappointed. Drinking alcohol is not common in Egypt, well at least not on the paper. So, in case you might want to enjoy a glass of wine, a delicious cocktail or use minibar beverages at the hotel, check if it serves alcohol before confirming your reservation.
Differences in public transportation
Public transportation in Cairo is similar to other countries. It includes taxis, trains, metros, buses, and minibusses. It is very easy to use the metro in Cairo. Although, there is separate transportation for men and women. That is – women can ride men's cars and trains, at their own risk, but men can't access women's transportation.
Ramadan – the main "event" in Cairo
There are many religious festivals in Cairo throughout the year. Even if Ramadan is not a festival but more like a religious event, I would say that Ramadan is and will be the main "event" in Cairo.
As some of you might have heard before, during the Holy Month or Ramadan people fast for 30 days, there are special praying sessions and everyone has to act well, donate to charity, spend time with their families and in general live without committing any sins.
During Ramadan Cairo looks completely different. The streets are lightened with colorful lights, people gather to eat together, there's music in the air. It's definitely an interesting experience. But remember, it's not polite to eat and drink in public during this month – you have to show respect to the people who are fasting.
Most bars, nightclubs, and companies, in general, are closed during the Holy Month. So, if you're planning to party in Cairo – Ramadan isn't the best time for that. However, many people take vacations during Ramadan and travel outside of Cairo – so, it's a great chance to enjoy Cairo without much traffic.
The Eid el Adha also called the "Sacrifice Feast" is also worth mentioning. It's a four-day festival during which people dress up, wear new clothes, listen to a sermon (biblical lecture) at a mosque, visit family members and friends and sometimes symbolically sacrifice an animal in an act known as Qurbani.

---
[Read: Why You MUST Start Using Bag Tags Now?]
[Find out: The Cheapest Time to Fly to Africa is..]
---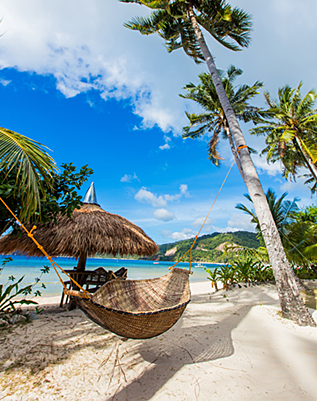 Get it right to your inbox by subscribing to ASAP Tickets weekly emails featuring the hottest flight deals from US to the .
Massive savings • Unsubscribe at any time.
You were sucessfully subscribed
Please check your inbox to confirm the subscription