Try these easy packing hacks on your next trip and never run out of space again!
Easy packing hack #1

– Roll Your Clothes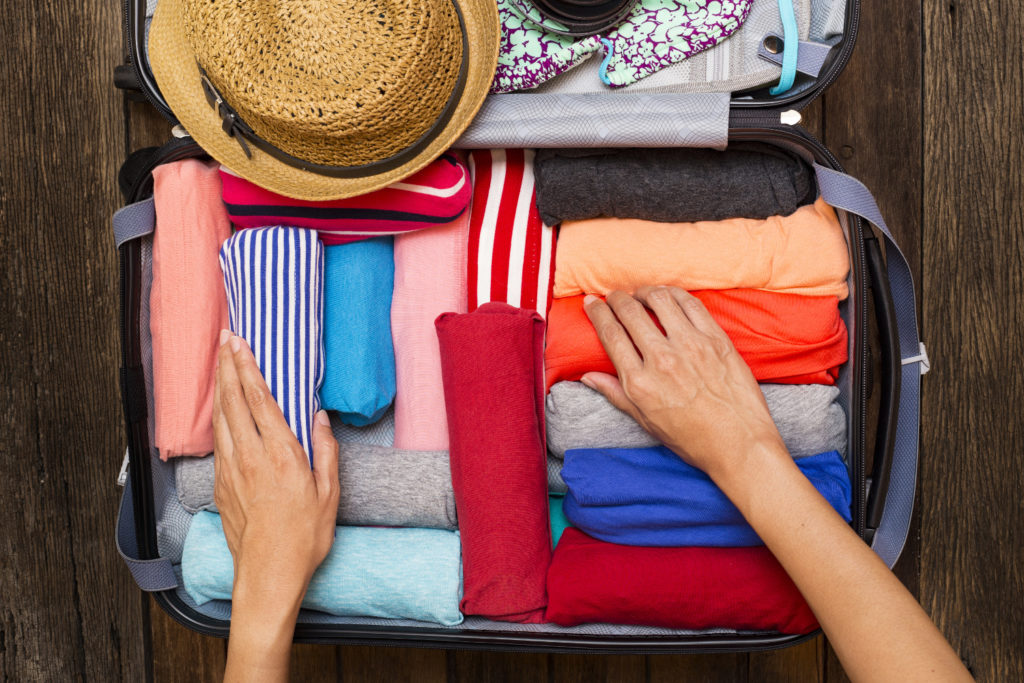 Maximize your luggage space by rolling your clothes instead of folding them – you'll be amazed how much space you'll save in this way.
As well as being able to pack that new sweater or your favorite snacks, you'll help prevent your clothes from creasing.
---
Tip: If you pack your heaviest items at the bottom and work your way up to the lighter items, your bag will have an easier time fitting into the overhead bins and it won't tip over when it's left alone.
Easy packing hack #2

– Store Items Inside Your Shoes

Go the whole nine yards – your luggage's size is limited, so pack deliberately. Don't let the space inside your shoes go to waste. Use it to store socks, underwear, and other small items.
---
Tip: You can protect your fragile items (for example, perfume or valuable souvenirs) by putting them inside socks.
Easy packing hack #3

– Fold Your Clothes Inside Out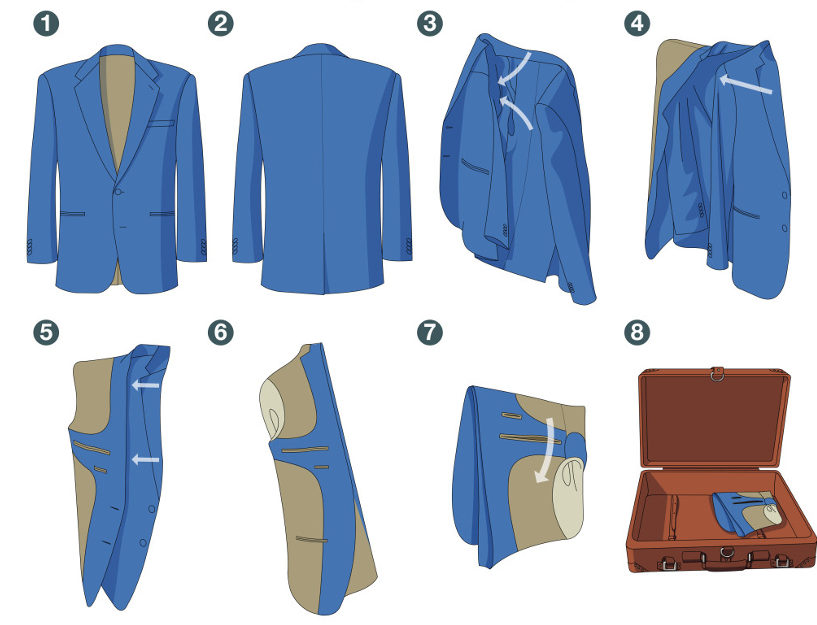 Another way to avoid creases and stains is to fold your light-colored and easily creased clothes inside out. That way if there is debris in your case, your pastels and delicate essentials will be safe.
Also, remember to protect your clothes from dirty shoe soles by placing your shoes inside shower caps or shoe bags before packing (if you don't have these, you can always use a fabric or plastic bag).
---
Tip: Choose fabrics that resist creasing – for example, wool, lyocell, polyester or cashmere.
Easy packing hack #4

– Take Care Of Your Liquids

To prevent liquid products from bursting:
Cut a small square of plastic wrap,
Unscrew the lid of the product
Set the plastic wrap on top
Screw the lid back on.
But to be 100% sure, you can also put the product in a ziplock bag. That way if the lid pops open, at least, you can be sure it won't get all over your belongings.
Easy packing hacks: 5

– Use Reusable Travel Bottles For Beauty Products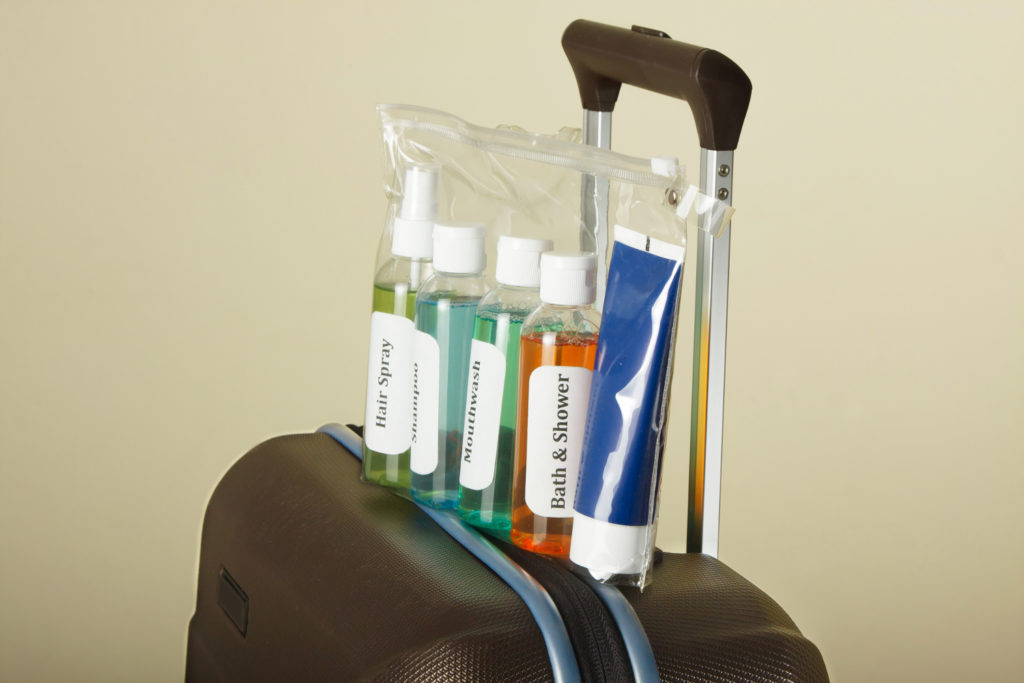 Packing your makeup and beauty products can be a real challenge sometimes. Airport make many restrictions and you have to obey the rules – otherwise, you'll have to say goodbye to your favorite lotion at the security check.
When you're packing shampoos, conditioners, moisturizers, and other liquids, use reusable travel bottles. They are compact and allow you to take a little of everything. If you're using a foundation or facial cream don't pack the whole bottle with you, use old contact lens containers to carry your essentials while you're traveling. So that's it for our easy packing hacks today.
Don't forget to check out our packing checklist! Find out more about using bag tags here!
---
ASAP Tickets – Cheap and highly discounted unpublished airfares at wholesale prices with more than 100 airlines to worldwide destinations.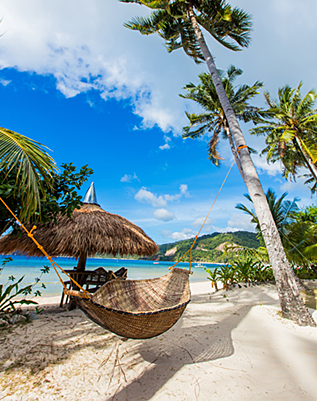 Get it right to your inbox by subscribing to ASAP Tickets weekly emails featuring the hottest flight deals from US to the .
Massive savings • Unsubscribe at any time.
You were sucessfully subscribed
Please check your inbox to confirm the subscription