The 2016 Summer Olympic Games are being held from 5 to 21 August in the heart of Brazil – Rio de Janeiro. These are the first Summer Olympics to take place in South America.
At this major event, 42 different sports will be played and 10,500 athletes from 206 countries will attend. Tickets to the Summer Olympics are already on sale – BOOK TICKETS
Have you begun to plan your trip to the Rio 2016 Olympics?
Book a flight to the 2016 Summer Olympics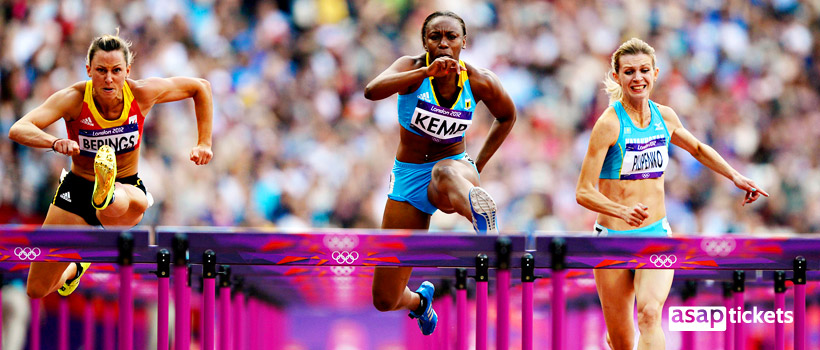 As you may have already heard, it's best to book flight tickets well in advance, especially if you're attending a major event like the Summer Olympic Games. In 2012, the Summer Olympics brought 8.8 million people together. Demand to see this event live matches demand for flight tickets to the host country.
Keep in mind that summer is already the peak travel season. The 2016 Summer Olympics will make this spike even larger. Airports in Rio de Janeiro will be crowded with sports fans, and online booking sites will be busy too.
To make sure that you don't pay too much for your ticket or miss the impressive and colorful Opening Ceremony of the Rio 2016 Olympic Games, book a flight as early as possible.
Popular flight routes from the US to Brazil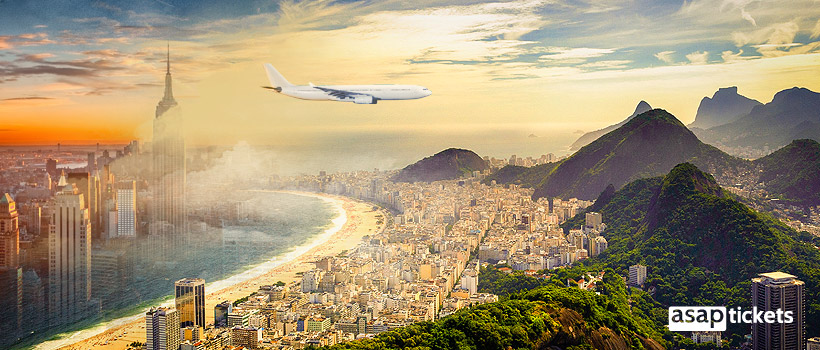 A little tip for travelers – flights from Miami to Sao Paulo and Rio de Janeiro are cheaper than flights from other cities in the United States. That's because Miami is much closer to Brazil. But if Miami is not convenient for you, choose the city that's closest to your home.
[table id=1 /]
Airports in Brazil
Flights to Sao Paulo airports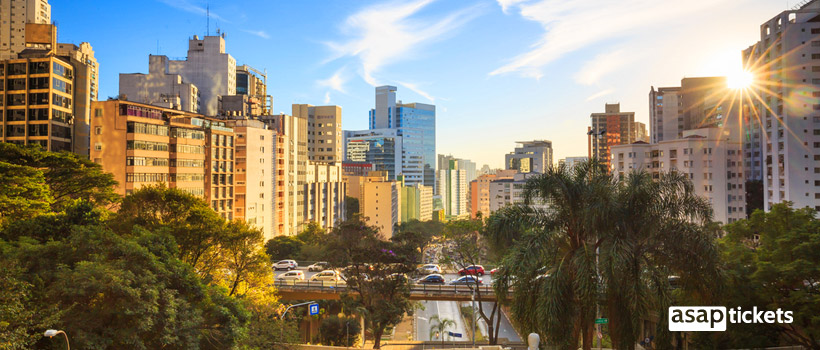 Guarulhos International Airport (GRU), also known as Cumbica, is located 18 miles outside the center of Sao Paulo. It's the city's main airport for international arrivals. The airport serves such airlines as Aeromexico, Delta Airlines, Copa Airlines, United Airlines, Avianca, American Airlines, TAM Airlines, LAN Airlines, Air Canada and others.
Congonhas Airport (CGH) is the airport for most domestic flights to other destinations in Brazil. The most popular route is from Sao Paolo to Rio. There are flights to Rio de Janeiro from Congonhas Airport every 30 minutes, seven days a week.
---
[Read: Should I Use a Travel Agent to Book Flights? ]
---
Flights to Rio de Janeiro airports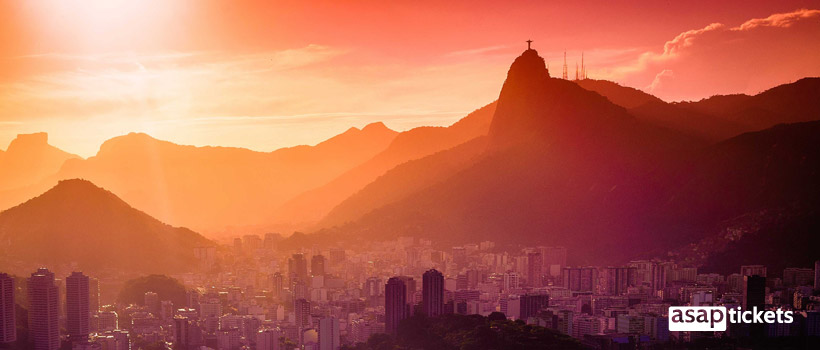 Galeão International Airport (GIG) is Rio de Janeiro's main airport for international flights. Airlines that fly to Galeão International Airport include Aerolineas Argentinas, Air France, American Airlines, British Airways, Emirates, Copa Airlines, Delta Airlines, Iberia, TAP, United Airlines, US Airways and others.
Santos Dumont Airport (SDU) is the second largest airport for flights to Rio de Janeiro. It's located downtown on a tiny island. This airport takes care of smaller airlines, like Avianca, Azul, GOL and TAM Airlines.
Rio de Janeiro International Airport (RIO) also goes by the name of Galeao-Antonio Carlos Jobim Airport. It serves flights to and from Galeao-Antonio and Santos Dumont Airport.
Francisco de Assis Airport (JDF) is located 75 miles away from Rio de Janeiro. It's a small airport with only one airline – Avianca. If you want to avoid the crowds at major airports, book a flight to Francisco de Assis Airport.
How much does a flight ticket to Rio de Janeiro cost ?
A flight from the US to Rio de Janeiro or Sao Paulo can cost you between $500 and $2000. The price depends on how early you book your flight, what day of the week you're planning to fly on, which airline you choose and how you book your ticket.
To find the best deal available, follow these four easy steps
Book a flight at least three months in advance. April / May is the best time to book cheap flights to the 2016 Summer Olympic Games in Rio de Janeiro.
A recent report by Expedia shows that weekends provide the best opportunity to book cheap flight tickets while Tuesdays are still close behind. To get the cheapest airfare to Rio, book a flight before all the hype around traveling to the Summer Olympic Games begins.
Different airlines have different services and fares – choose the one that suits you best. Popular airlines with low airfares that serve flights to the 2016 Summer Olympics in Rio de Janeiro include American Airlines, United Airlines, Avianca and Copa Airlines.
You can choose to book a flight to Rio de Janeiro yourself via an online booking site or you can avoid all the hassle and book with a travel agent. A travel agent has access to exclusive unpublished deals, gives you the opportunity to get the cheapest flights available and, in the case of a travel emergency, helps you to get through it.
If you book a flight to Rio de Janeiro with

ASAP

Tickets NOW
A flight ticket from Miami (MNA) to Rio de Janeiro (RIO) with one stop in Lima will cost you $585
A direct flight from Miami (MNA) to Sao Paulo (SAO) will cost you $559
---
If you're planning to visit Rio de Janeiro for the 2016 Summer Olympic Games and you need some expert help, feel free to contact an ASAP Tickets travel agent. They'll help you find the best flights available, book a hotel room and rent a car – and, if you need it, they'll give you some extra travel advice.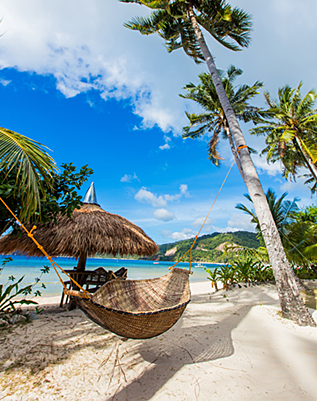 Get it right to your inbox by subscribing to ASAP Tickets weekly emails featuring the hottest flight deals from US to the .
Massive savings • Unsubscribe at any time.
You were sucessfully subscribed
Please check your inbox to confirm the subscription