Long layovers in airports can be quite exhausting, especially when you've read all your favorite magazines cover to cover and started to scan airline brochures for entertainment.
Airports don't always give you full access to free and unlimited internet and that is why a few people have made our lives easier (if you can't imagine life without the internet). These people have created amazing apps with free airport WiFi passwords from all over the world.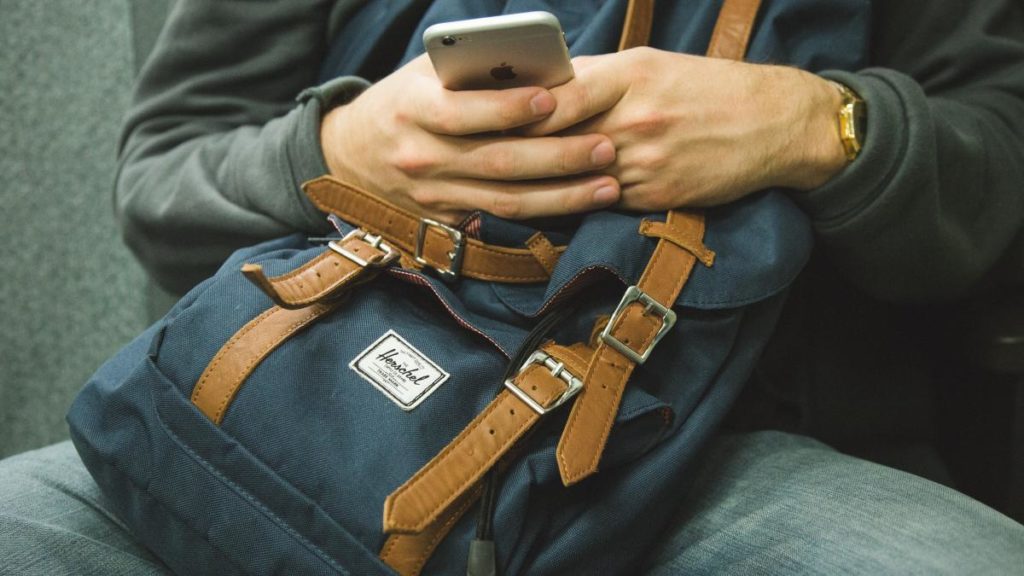 WiFi Chùa – Free WiFi password
Download for free on Android or iOS
More than 42,000 happy users
WiFi Chùa is the leading app for sharing and searching for free WiFi passwords. The app includes information about not only airport WiFi passwords, but for cafes, bars, and any other public place. They have more than 2,000,000 free WiFi hotspots and passwords. Just turn on your GPS and you'll see all the nearby hotspots. Everyone works together – you can also share WiFi passwords of places you know.
WeShare: Share WiFi Worldwide
Download for free on Android
More than 22 000 happy users
With millions of free WiFi hotspots shared by our users globally, you can connect to free WiFi if there are shared WiFi hotspots nearby – no WiFi passwords required for shared WiFi.
Interactive WiFi Passwords Map
If you're not really keen on using an app, then try out an interactive map with free airport passwords for the busiest international hubs created by Anil Polat – computer security engineer and blogger.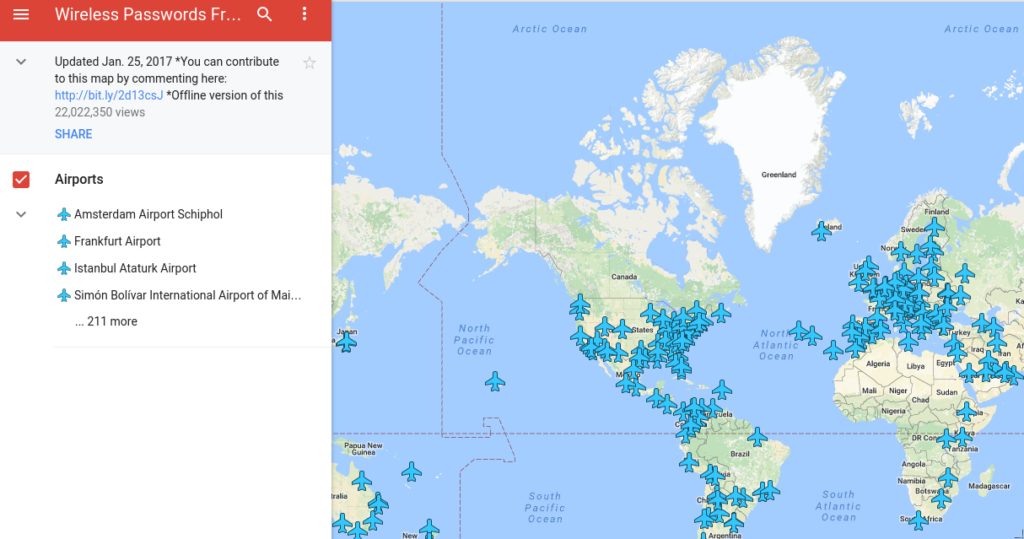 Using the map is as easy as it can be. For example, if you've decided to visit Rome, then find this city on the map or enter 'Rome' in the search line, located in the upper left corner; next select Leonardo da Vinci International Airport (also known as Fiumicino) and you'll learn that airport offers free of charge Wi-Fi networks such as Casa Alitalia Lounge, which doesn't require password and Aviapartner which does require password Aviapartner01.
Hacks to Access Airport Wifi For Free
Besides apps and maps, there are also a lot of legendary hacks to access free WiFi at airports. But which are actually worth a try?
Adding a ?.jpg at the end of the URL you want to access
Enjoy a cup of coffee or dinner at one of the airport cafes and use their WiFi – Starbucks is the friendliest free-WiFi coffee shop
Find Wi-Fi passwords in the comments sections on forums/check-in apps
Check out some more travel planning apps!
So enjoy your free airport WiFi passwords, travel with comfort and stay tuned for more travel tips from the ASAP Tickets team! Have you heard about unpublished airfares and the savings they can offer?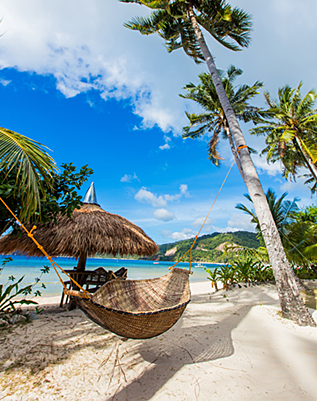 Get it right to your inbox by subscribing to ASAP Tickets weekly emails featuring the hottest flight deals from US to the .
Massive savings • Unsubscribe at any time.
You were sucessfully subscribed
Please check your inbox to confirm the subscription