Oh, Christmas… What a wonderful time of year… Could there be anything better? Well, yes, a Christmas vacation! Make your wildest Christmas fantasies come true with a once-in-a-lifetime trip to a magical Christmas destination. Whether you dream of a fairytale village, a big city adventure, or a Christmas at the beach, we've got you sorted with this list of 6 must-visit Christmas destinations. So jump in the sleigh, and let's get to it!
Christmas Destinations
#1 📍 Rovaniemi, Finland 🇫🇮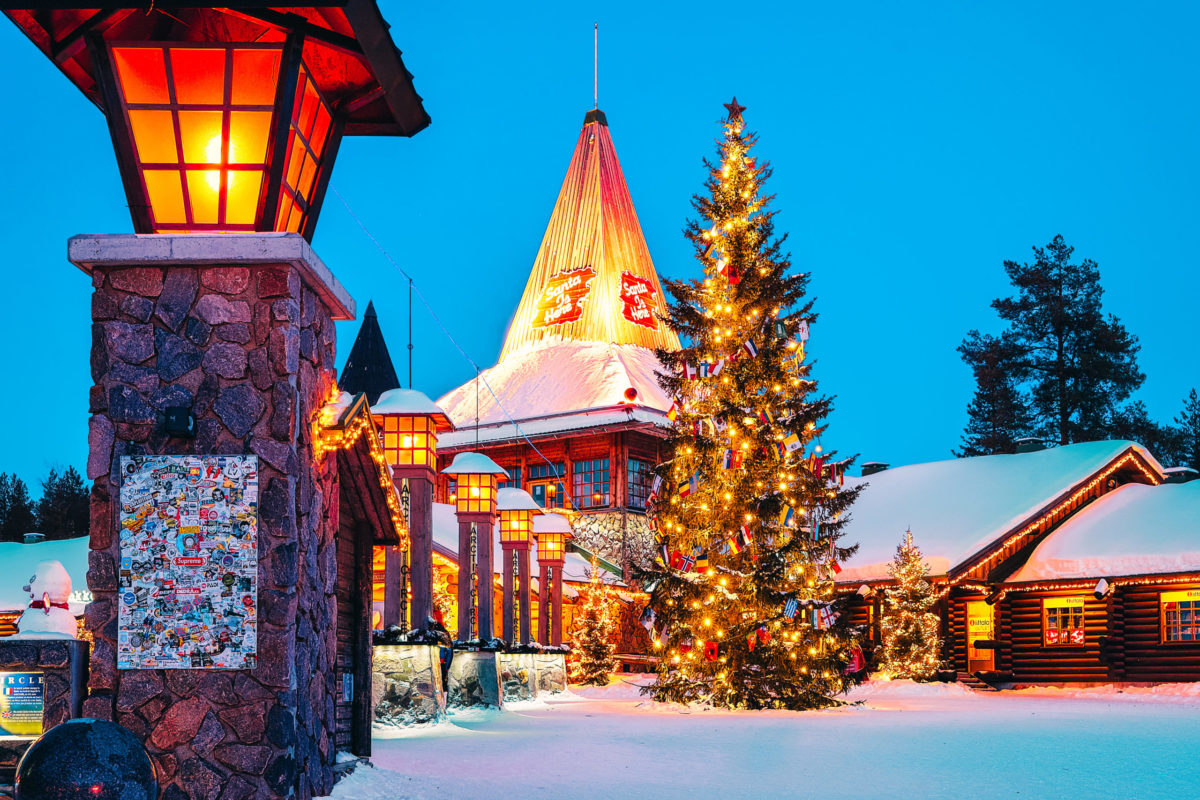 Looking for Santa's Village in the North Pole? Well, look no further! This northern region of Finland fits the bill with its snowy weather, pine trees, and reindeer. Settle in for a cozy stay at Santa Claus Village, Rovaniemi. Explore with a reindeer sleigh tour by day, and by night, take in the calming beauty of the northern lights (visible up to 200 days a year). Warm up in a holiday cabin, glass igloo, or snow hotel before heading out to cross the line into the Arctic Circle. What are you waiting for? Check out all our cheap flight deals to Finland
#2 📍 North Pole, Alaska 🇺🇸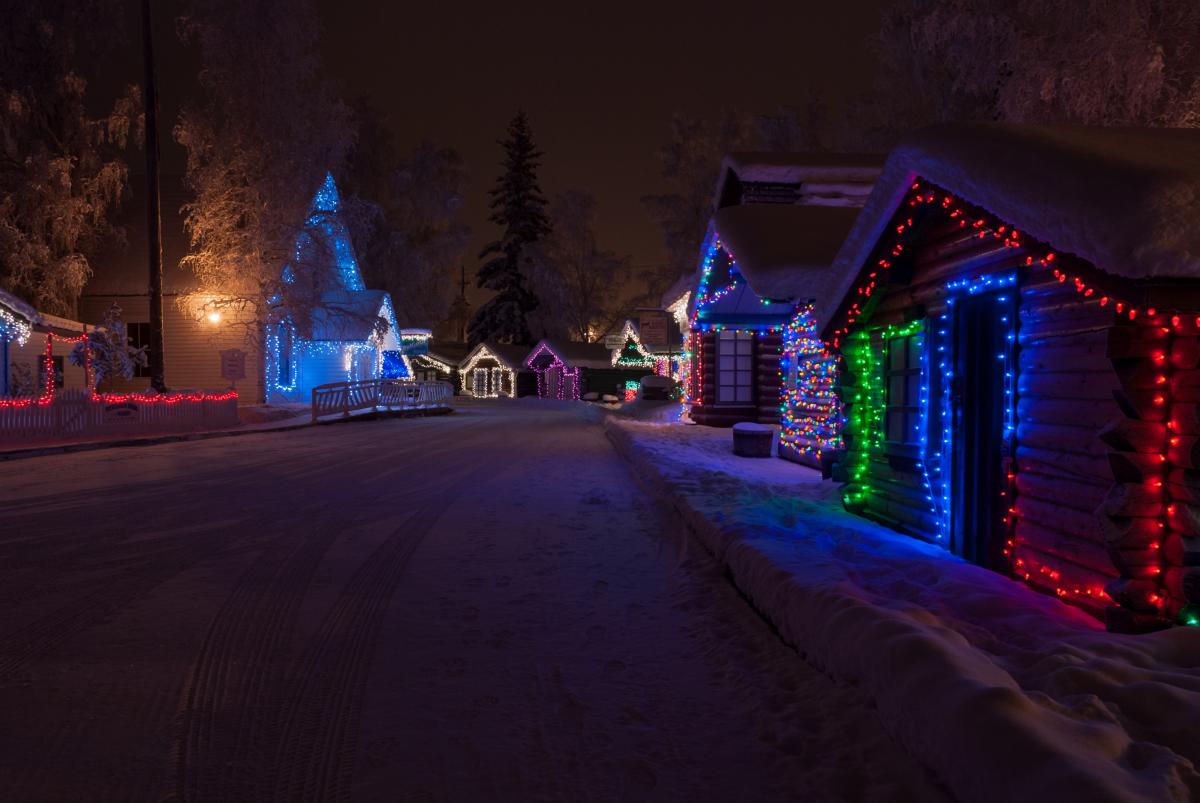 In this small town, in Pioneer Park – Fairbanks, thousands of letters each year are addressed to Santa Claus. There are many streets in the town with Christmas-themed street names, such as Santa Claus Lane, Mistletoe Lane, Snowman Lane, and Kris Kringle Drive. They leave the Christmas decorations up all year. Visit the Santa Claus House, and you may even get to see the big man in red himself.
#3 📍 Munich, Germany 🇩🇪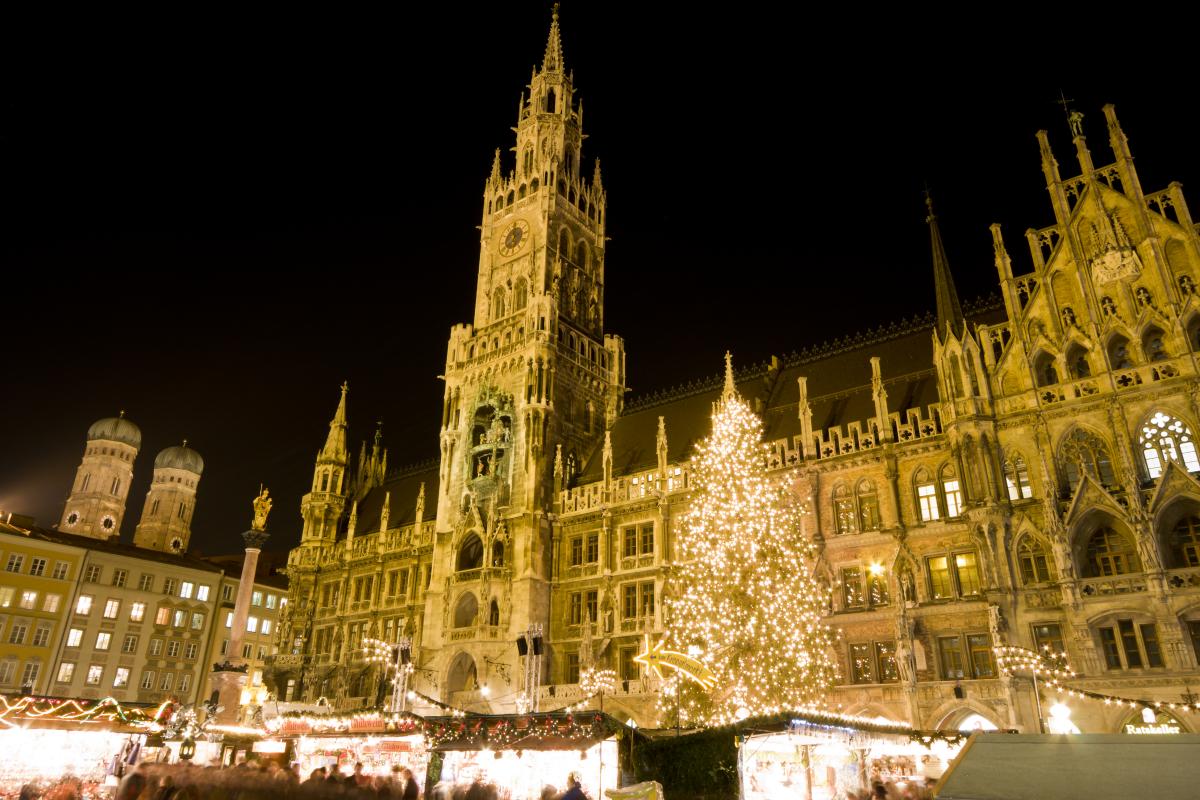 Munich is believed to be the birthplace of the ever-popular European Christmas Market (Christkindlmarkt in German). There have been Christmas Markets in Munich since as early as 1310. Indulge in sweet German Christmas goodies and warm up with some hot wine. See more in our 12 Days of Christmas Markets. Munich, or anywhere else in Germany, is great if you would like a relaxing Christmas with lots of quality family time. This is because most shops and businesses are closed from the 24th – 26th of December. If you are a fan of pancakes, you can also check out our pancake map! Furthermore, check out all our discounted flights to Munich.
#4 📍 Fraser Island, Australia 🇦🇺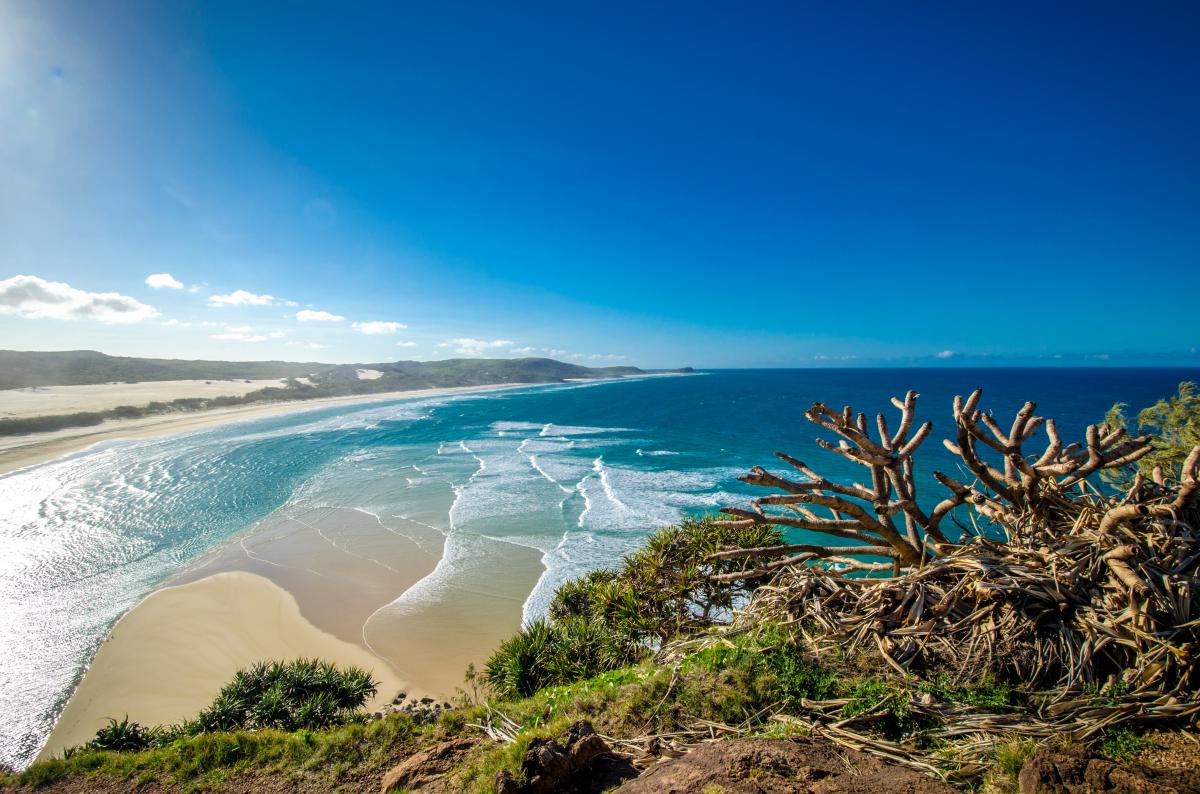 Believe it or not, some places around the world actually celebrate Christmas in the summer months. Australia, being in the southern hemisphere, is one of these places. Why not try something completely different this year? Trade in your white snow for white sand, and experience a Christmas like never before! For Christmas, Australians love to hit the beach for a swim and enjoy a barbeque or seafood for their Christmas lunch. Fraser Island is the world's largest sand island, and who can be unhappy in 80F+ (27C+) weather in a tropical beach paradise? If this destination ticks all the boxes, then why not view all our cheap flight deals to Australia.
#5 📍 New York City, USA 🇺🇸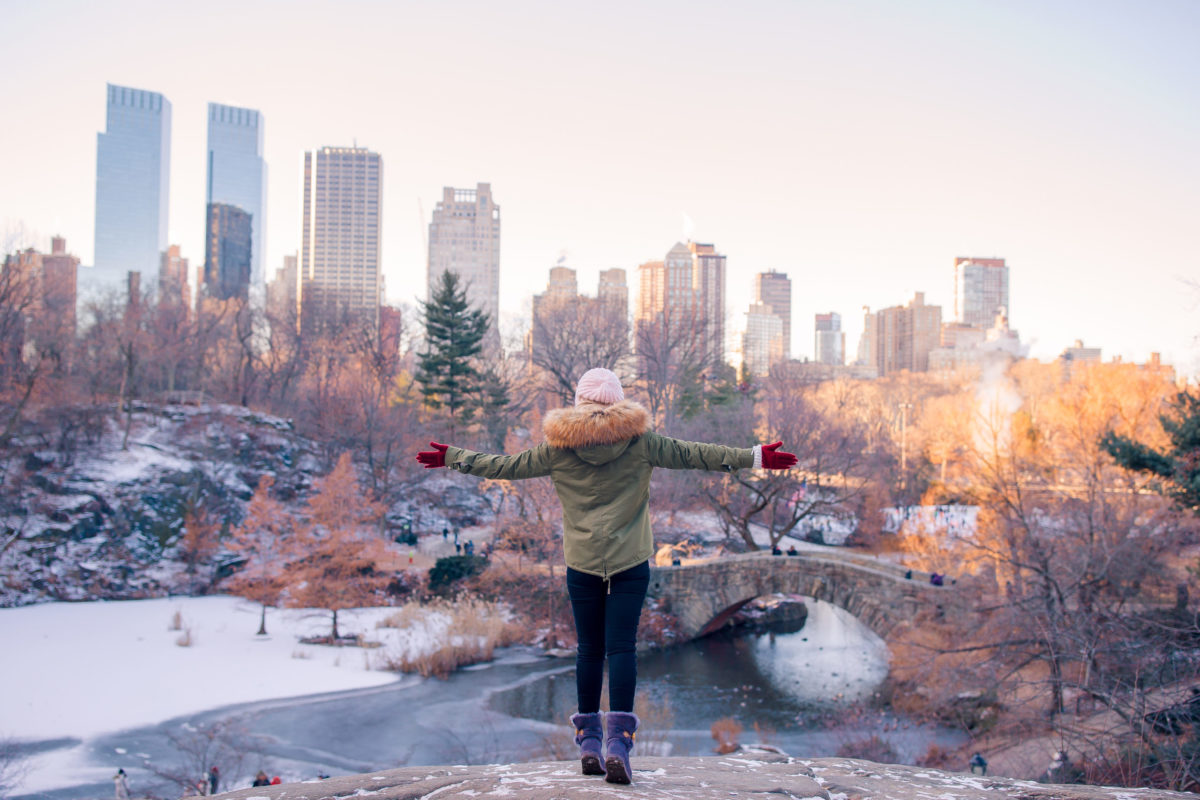 Many of us have grown up watching Home Alone and Home Alone: Relive your childhood by visiting the Big Apple for Christmas. Visit Times Square and then head to the Rockefeller Center to see a Christmas tree like no other. Go for a stroll in Central Park and put on some skates at the Wollman rink! There are also a bunch of Christmas Markets to check out and hundreds of decorated window displays. Perhaps you could stay at The Plaza Hotel like Kevin. Check out our cheap domestic flights.
#6 📍 The Philippines 🇵🇭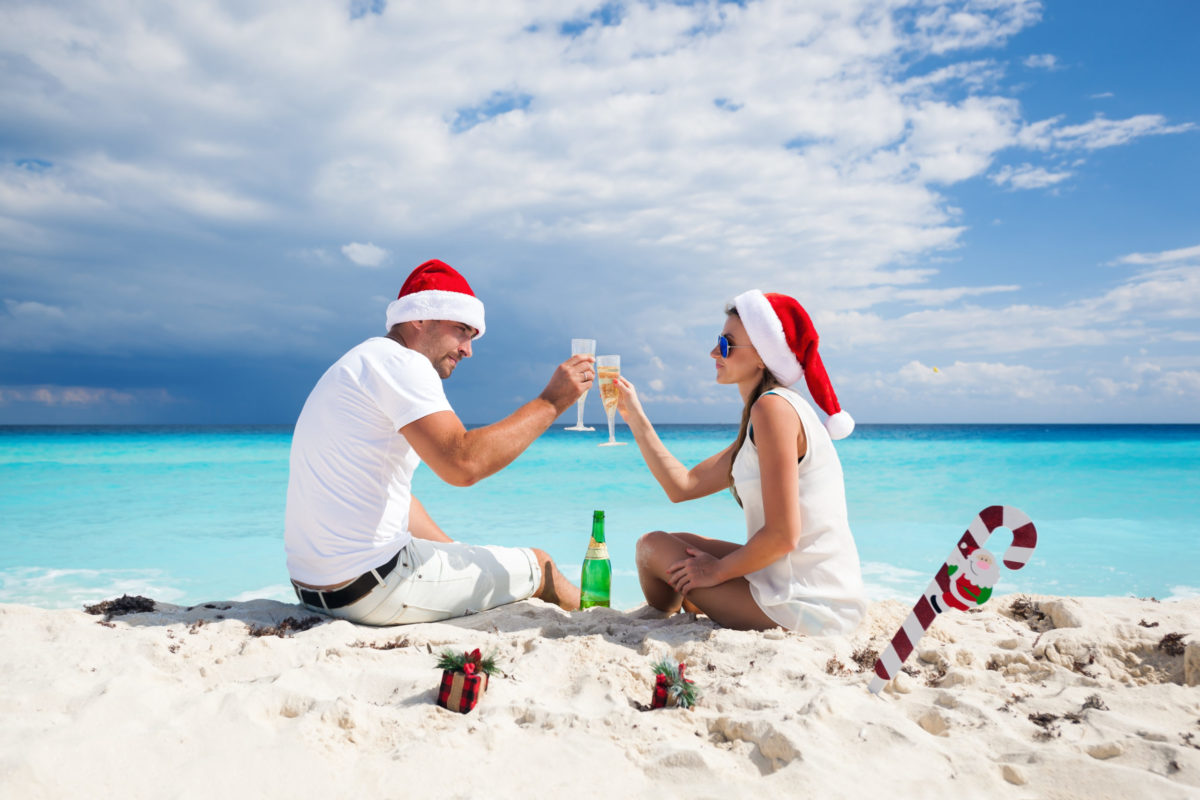 So, like Australia, the Philippines enjoys a sunny tropical Christmas. But that's not the reason why they are included on this list. Filipinos actually celebrate the longest Christmas season in the world! Christmas carols and decorations pop up as early as the 1st of September, and the holiday season can last through to January. Houses and streets are decorated with paról, which are paper lanterns usually in the shape of stars, and children go caroling around the streets in exchange for coins. Filipinos love to celebrate, spend time with their families, and eat great food, so it's no wonder their Christmas goes on and on! Experience the true Christmas spirit and the world-famous hospitality of the Filipino people this Christmas. There's still time to book a flight to the Philippines for Christmas!
All I want for Christmas is… a Vacation
So, there you have it! What's your choice? A snowy Christmas wonderland, getting lost in a big city, or lying on a beach in paradise? For some, it's a hard choice. For others, not so much! But most importantly, there's still time to book flights for Christmas! So many Christmas destinations and so little time!
Our travel agents here at ASAP Tickets are experts at booking last minute flight deals to any destination in the world (especially Christmas destinations). Let the experts design your dream Christmas by calling 844-300-7983 or requesting a free quote on the ASAP Tickets home page.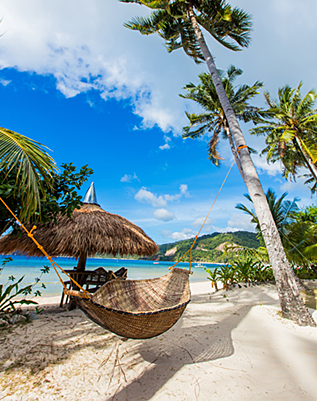 Get it right to your inbox by subscribing to ASAP Tickets weekly emails featuring the hottest flight deals from US to the .
Massive savings • Unsubscribe at any time.
You were sucessfully subscribed
Please check your inbox to confirm the subscription