Take your Christmas spirit to the next level this year with one of Europe's most loved traditions – the Christmas Market. There's something for everyone at Christmas Markets in Europe – great local food, traditional gifts, hot drinks, ice skating, musical performances, and more! So, put on your Christmas hats and get ready for the ride!
#1 📍 Budapest, Hungary 🇭🇺
The organizers and vendors of the Christmas markets in Budapest really try to focus on preserving Hungarian handicrafts and art. So come to the markets here to get away from a commercialized Christmas, and enjoy handmade gifts and traditional Hungarian street foods. You definitely won't leave here hungary! (Yep, I said it)
Where & when: Vorosmarty Square: November 8, 2019 – January 1, 2020.
---
#2 📍 Brussels, Belgium 🇧🇪 
There is a lot going in the center of Brussels at Christmas time! Head to over 200 market stalls at the Christmas market, and enjoy the Ferris wheel and ice rink! Don't forget to try some Belgian chocolate… and Belgian beer! 
Where & when: The Grand Place: November 30, 2019 – January 6, 2020.
---
#3 📍 Kiev, Ukraine 🇺🇦
The Christmas market in Kiev traditionally begins on St Nicholas Day with the lighting of the main Christmas tree. If you aren't here in December, don't worry! Because many people in Ukraine celebrate Orthodox Christmas, the markets are open until halfway through January! Double Christmas? Yes, please!
Where & when: Volodymyrsky Passage, December 19, 2019 – January 13, 2020 (Yearly).
---
#4 📍 Munich, Germany 🇩🇪
Germany is the place where Christmas markets first began, as early as 1310 in Munich. The central Christmas tree is an eye-catching sight and each year averages around 30 meters tall with 2,500-3,000 candles! Is it getting hot in here?
Where & when: Marienplatz: November 27 – December 24, 2019.
---
#5 📍 Nuremberg, Germany 🇩🇪
The beautiful medieval old town of Nuremberg is the perfect setting for a Christmas market! While you are here, make sure to try the Nuremberg's famous gingerbread. Known as Lebkuchen, this gingerbread has been baked in Nuremberg for more than 600 years. (We don't recommend eating 600-year old food).9.Where & when: Nuremberg Hauptmarkt: November 30 – December 24, 2019.
---
#6 📍 Prague, the Czech Republic 🇨🇿
The atmosphere at the Christmas markets in Prague is amazing. Plus, there is a huge range of Czech sweets, street food, and beverages. Try a Czech Trdelník – a sweet pastry wrapped on a stick and grilled. 
Where & when: Old Town Square: November 30, 2019 – January 5, 2020.
---
#7 📍 Riga, Latvia 🇱🇻
Enjoy a traditional Latvian Christmas with handmade arts and crafts at the Old Town Christmas markets. Get yourself a pair of mittens or a scarf in the traditional Latvian pattern and warm up with some karstvīns (hot wine!).
Where & when: Dome Square: November 30,  2019 – January 7, 2020.
---
#8 📍 Stockholm, Sweden 🇸🇪
Find Stockholm's Christmas Market in the center of the Old Town. Get your fill of Swedish sweets, reindeer+elk meat, and glögg (mulled wine). 
Where & when: Stortorget Square: November 23 – December 23, 2019.
---
#9 📍 Strasbourg, France 🇫🇷
Christmas markets have been held in Strasbourg since 1570 (the oldest in France)! This market has over 300 stalls in the city center which is covered in cheerful Christmas decorations. You have to try the exquisite Christmas cuisine of the Alsatian region!
Where & when: Place Broglie: November 22 – December 24, 2019.
---
#10 📍 Tallinn, Estonia 🇪🇪
The city of Tallinn claims to have displayed the very first Christmas tree in 1441 – though hotly contested by Latvians. The Christmas markets here feel extra magical due to the surroundings – Tallinn's medieval old town.
Where & when: Town Hall Square: November 15, 2019 – January 7, 2020.
---
#11 📍 Vienna, Austria 🇦🇹
Enjoy 'Christmas World' in Vienna with Austrian sweets and handicrafts. Live your life in the fast lane and have a skate on the 32,291ft2 (3,000m2) ice rink. 
Where & when: City Hall Square: November 15 – December 26th, 2019.
#12 📍 Zagreb, Croatia 🇭🇷
Zagreb has been voted as the Best Christmas Market in Europe two years in a row! The Christmas markets here are spread out across the city center, so you'll get to do even more sightseeing on your way. Is it the best Christmas market in Europe? Come check it out and decide for yourself! 
Where & when: Zagreb Main Square: November 30, 2019 – January 6, 2020.
---
So, what 
are you waiting for? Head to Europe for Christmas and you won't regret it! Do you think we've missed a great Christmas
market in
our list? Tell us about it in the comments!
While you are in Europe, why not try some of Europe's Best Pancakes?
Travel safe and stay tuned for more travel tips from ASAP Tickets team.
Post Updated: October 2019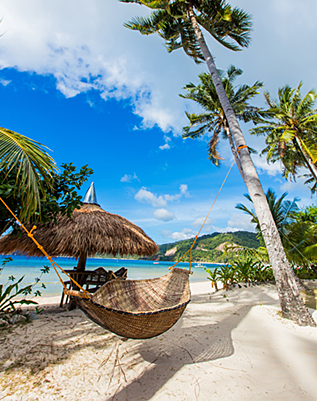 Get it right to your inbox by subscribing to ASAP Tickets weekly emails featuring the hottest flight deals from US to the .
Massive savings • Unsubscribe at any time.
You were sucessfully subscribed
Please check your inbox to confirm the subscription