EVA Air is a Taiwanese Airline based in Taoyuan International Airport near Taipei, Taiwan. The company connects Asia and Mainland China to more than 60 major tourist destinations. Furthermore, as a member of Star Alliance, EVAAir offers a global network of over 1300 destinations through other alliance members. Some of its popular routes include direct Taipei flights to and from Paris, London, Milan, New York, and Los Angeles. It also connects Taiwan to mainland China and other Asian countries such as Singapore, the Philippines, and Vietnam.
Though it's privately owned and is a relatively young airline (founded in 1991), the airline is known for its superior service: it is rated 5 stars according to SKYTRAX and named one of the World's Best Airlines 2022. In addition to regular economy tickets, EVA Air offers a premium economy class suitable for leisure and business travelers. But don't be worried about selecting the cheapest tickets from EVA Air: all its fares include free checked baggage! But where does Eva Air fly to?
Check out the maps and tables below to learn more about EVA Air's destinations.
EVA Air Route Map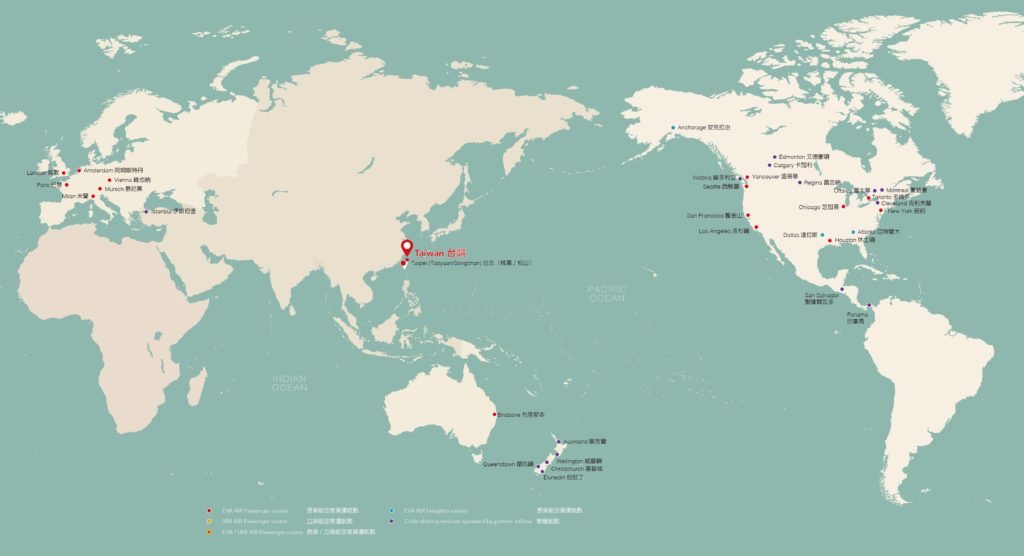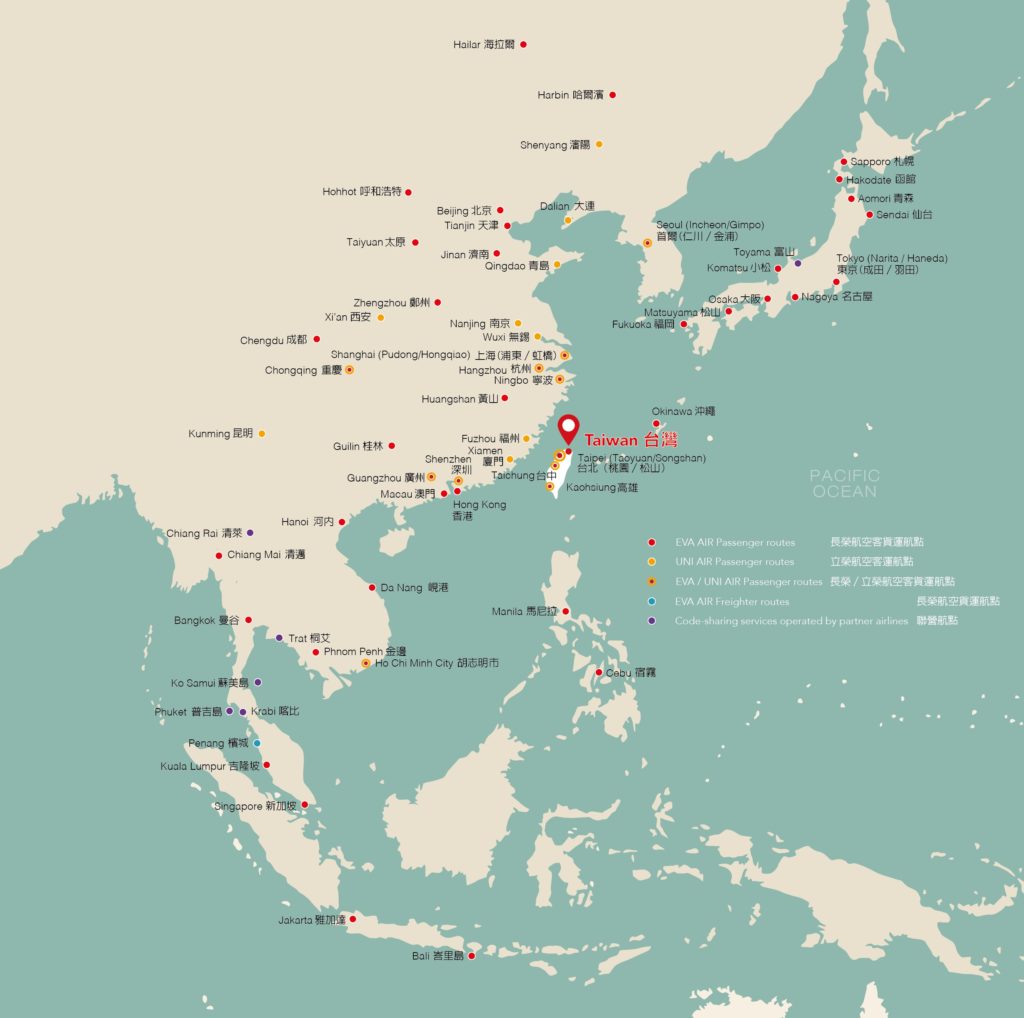 EVA Air Flight Destinations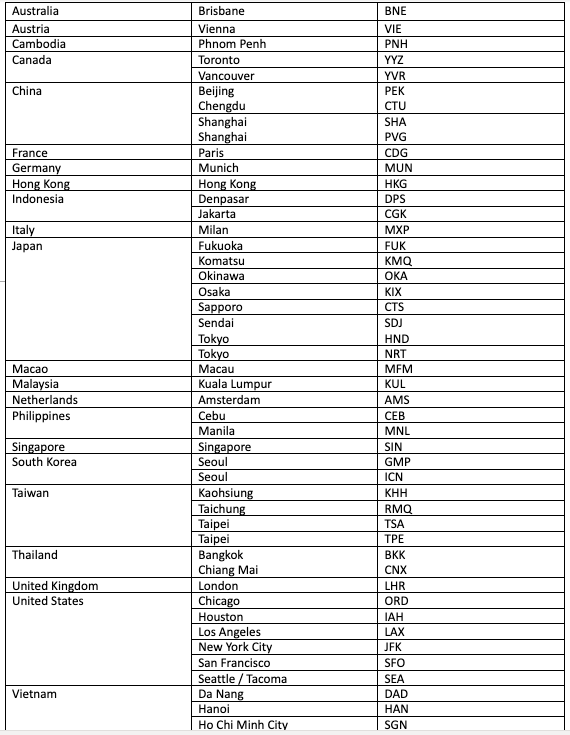 Flying with EVA Air
EVA Air has a young fleet of over 80 Airbus and Boeing planes and is in the process of adding 24 Boeing 787 Dreamliners. So, comfort and safety are assured. The company has been voted one of Travel + Leisure's Top 10 International Airlines and has won TripAdvisor's "Travelers' Choice Awards for Airlines." When buying cheap tickets from EVA Air, you can be sure that you'll be getting a great deal as the company's reputation and rating speak for themselves.

Recently, the company launched two new direct flights to Europe: Milan and Munich, both notable European connection hubs. This means you now have even more options to find affordable EVA AIR tickets between Asia and the rest of the world. Get a free quote for cheap EVA Air flight deals by calling our agents at (844) 300-7983 or by visiting the ASAP Tickets page.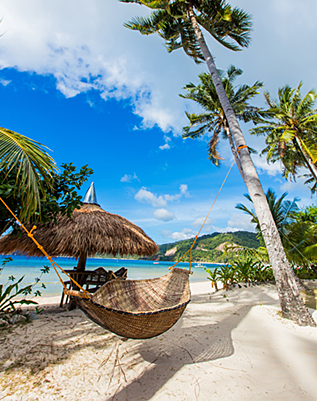 Get it right to your inbox by subscribing to ASAP Tickets weekly emails featuring the hottest flight deals from US to the .
Massive savings • Unsubscribe at any time.
You were sucessfully subscribed
Please check your inbox to confirm the subscription