So what is Premium Economy class?
Premium Economy emerged as an option between economy class and business/first class. Virgin Atlantic was the first airline to
introduce premium economy
in 1992. They wanted to target those who want more comfort but can't spring for first class tickets.
Other airlines have
slowly
followed suit over the past 25 years. As recently as 2016, Brussels Airlines introduced premium economy class. Some airlines have yet to jump onboard, like Qatar Airways and Etihad. Emirates, another high-quality airline, is introducing premium economy in mid-2018.
Premium economy vs economy
There seem to be two competing ideas of what this class is or should be:
1. The same as economy class but with more space (legroom, seat width, recline)
2. More space PLUS extras like free meals, extra baggage, and priority check-in.
This means that you will have to do some research if you are thinking of buying a PE ticket. You may pay more expecting the second type and face disappointment when you arrive at the airport. There is no standardization in this class and each airline offers different extras.
When & where?
The experts from
SeatGuru
have calculated some useful statistics about the average pricing:
Flights from the US -> Europe
When booking in advance, premium economy is ~85% more expensive than economy.

When booking closer to departure, premium economy is ~35% more expensive than economy.
Flights from the US -> Asia/Australia
These prices don't seem to change a lot, no matter the booking date. Premium economy seats are ~95% expensive than economy class.
Premium Economy tickets are ~65% less expensive than Business Class tickets. They suggest that an extra 10-15% of economy class is a reasonable price.
Auction
Some airlines offer an interesting way to upgrade to premium economy. You can make a bid on the price you'd be willing to pay to get upgraded to the next class. Bidding usually occurs 36-72 hours before departure. It's useful to learn more about ticket pricing, and then you can figure out your bidding strategy.
Some examples
Here are some examples of the extras that airlines can offer you as part of their premium economy service
.
Brussels Airlines premium economy is like an upgrade service. So you have to buy your economy ticket first and then add the upgrade. It's $149/€120 and you can upgrade anytime before departure. Here's what you get:
Extra 8cm legroom

Double the seat recline
Seats at the front of the economy cabin
Hot towel after take-off
Laurent-Perrier champagne
Free bottle of water
Amenity kit – including socks, sleeping mask, toothbrush set, and earplugs
Neuhaus chocolate
Bidding available
Meal with wine
EVA Air – "Elite Class"
Extra space – 5″ more legroom than economy and 1.5″ wider (depending on the plane)

WiFi (not free)
11″ touchscreen with noise-canceling headphones
Amenity kit – including pillow, blanket, sleeping mask, comb, socks, ear plugs, toothbrush set, lip balm and moisturizer
Free bottle of water
Slippers
USB plugs, 110V outlets for laptops
Dedicated check-in line & priority boarding
Two dedicated restrooms
Complimentary meal(s) and drinks
Extra 4″ leg room

Laptop power outlet & USB port
More overhead storage
Access to the Business Class lounge at Incheon Airport (Seoul)
Priority boarding
Amenity kit – including an eye mask, toiletries, and slippers
Exclusive cabin

Extra space – 8″ recline, 38″ leg room
Dedicated bathroom
Priority check-in and boarding
Bigger entertainment screen
Extra meal options
So, is it worth it?
There are three things that you need to consider when thinking about premium economy tickets:
How important is comfort to you? If you are taller than average, premium economy might be the only way you wish to travel. Other people are happy to get the lowest priced seats so they can spend more on their vacation.
You should also consider the length of your journey. A small seat is more bearable for flights of 4 hours or less. But if you are traveling on a long haul flight, you may be more eager to spend more on your seat.
So, if you would like a more comfortable flight, you need to consider the ticket pricing. I
t depends on how valuable the extra comfort is to you. You can also try an auction to get a lower price, there are even guides online to help you out with your strategy.
Next, you need to research what extra luxuries and services you will be getting with your chosen airline
. Some offer a lot more than others. Compare premium economy offerings to find out what you will get. Then you should weigh up the costs and benefits and make your decision.
To conclude, it seems that YES, premium economy CAN be worth it. But not in every situation, so you must do your research.
Keep your eyes out for premium economy specials If you get a great price from a great airline, then you are in for a very comfortable flight
!
Check out our premium economy deals
here
! 
Here at ASAP Tickets, we have a team of 850+ expert travel agents ready to help YOU find the BEST flight deals to anywhere in the world
! How do we do it? One of the biggest secrets is unpublished airfares!
Call us now on 844-300-7983 to get your personalized itinerary designed by your very own travel agent
. 
Travel safe and stay tuned for more travel tips from
ASAP Tickets
team.
Have you tried premium economy? How was your experience? Let us know in the comments!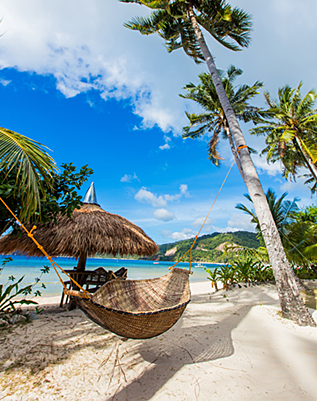 Get it right to your inbox by subscribing to ASAP Tickets weekly emails featuring the hottest flight deals from US to the .
Massive savings • Unsubscribe at any time.
You were sucessfully subscribed
Please check your inbox to confirm the subscription