In ASAP Tickets new blog, "Touring Europe with multi-city flights" we wanted to show you how you can experience some of Europe's most epic cities on one summer vacation. Therefore, we have put together a journey starting in New York, flying to Barcelona, London, Paris, Rome, Lisbon, Barcelona, then back to New York. This includes two days in each city at a total cost of $515* in the month of September.
Europe tour stop number 1 – Barcelona
So, what can you do in this quintessential metropolitan city in just 2 days? Well, for sightseeing, you can create or join a tour around Gaudi's dazzling Barcelona. Or peruse famous markets such as La Boqueria. After taking a stroll through Güell Park, stoping for local tapas and a glass of sangria is a must!
Also, September is the month of the local fiesta. This is perfect because Barcelona still basks in the summer sun with an average of 24.5°C. So, check the dates of festivals such as La Mercè Festa, Major de Sant Miquel, and Brunch in the park.
Europe tour stop number 2 – London
The first thing to say about your stay in London is that it will be cooler than Barcelona! Literally, as the average temperature is around 21-22 C. Also, London is a city that can be explored on varying budgets. Of course, you have the West End, Michelin star restaurants, exclusive rooftop bars, and clubs.
But then there are also festivals, such as London Open House which offer tours and where landmarks open their doors to the public for free. Furthermore, you could try to escape the Crystal Palace maze or visit the British Museum and watch the queen guards change. In addition, there is Hyde Park, Kensington Gardens, Portobello Market, Westminster Abbey, and St. Paul's Cathedral to explore. Moreover, if you wondering how to book multi-city flights we have a blog that shows you how to book them in 3 easy steps.
Europe tour stop number 3 – Paris
With just a jump across the channel, you are in the heart of one of the most iconic countries for a European vacation – Paris. You won't notice any considerable change in temperature from London as the average in Paris is 22-23C. For foodies, September hosts Omnivore Food Festival. For music lovers, there is Jazz à La Villette and for film, there is the world's first film festival focusing on sharks, the Paris Shark Fest.
Just like London, there are some amazing activities you can do for free. Such as visiting Cathédrale Notre Dame, or the Roman ruins of Arènes de. In fact, there are countless world-class museums and parks to explore, and that's not even mentioning the food markets such as Marché d'Aligre.
Europe tour stop number 4 – Rome
Touring Europe with multi-city flights would not be complete without a whistle-stop adventure in Rome. And with the weather in September averaging between 26-27 C, it is the optimal time to take in all the wonders this amazing capital has to offer.
European Heritage Day is celebrated in September. So, expect concerts, and performances to be shown in theatres and auditoriums all around Rome. Also, the Taste of Rome festival showcases a four-course menu from 14 of Italy's greatest chefs, which is available to the public!
Europe tour stop number 5 – Lisbon
After a 2h40 minute flight from Rome, you end up in your last European summer vacation location – Lisbon. And with the temperature averaging around 24'c, again it's the optimal time to explore as it is less crowded too.
As September is wine and the local favorite – sardines' season, the bars and cafes will be buzzing. And with Brunch Electronik in Tapada da Ajuda park hosting electronic music and other activities Lisbon will be the perfect place to relax after your recent travels and adventures. Also, there are plenty of beaches surrounding Lisbon if you want to chill and soak up all your European tour experiences before heading home.
In summary
We hope our example of Touring Europe with multi-city flights has inspired you! And maybe made you think of all possibilities and advantages when vacationing in Europe this summer. Furthermore, if you would like help or advice on planning your own whistle-stop tour, then our experts are on hand to help you plan every step. For a free quote, call us on 844-300-7983.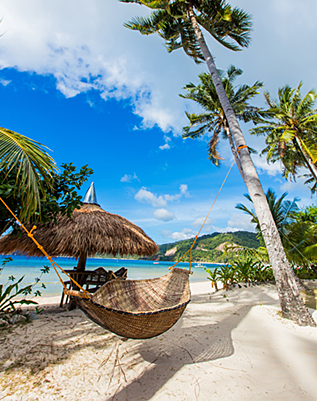 Get it right to your inbox by subscribing to ASAP Tickets weekly emails featuring the hottest flight deals from US to the .
Massive savings • Unsubscribe at any time.
You were sucessfully subscribed
Please check your inbox to confirm the subscription