Many travel experts have named 2022 the year of the GOAT, which stands for "Greatest of All Trips." As restrictions and requirements loosen worldwide, travelers are seeking out Bucket-list Vacation Ideas. And to help navigate and plan their trips, explorers are reaching out to travel agents. Therefore, this blog will look into bucket list ideas in 5 of the most popular destinations. In addition, we will show how ASAP tickets agents and our concierge service can help tick these destinations and adventures off your list.
#1 Bucket-List Vacation Idea: Kenya
Kenya's wildlife is the stomping ground to one of the most diverse mixtures of animals in the world. Private conservancies, parks, and reserves are home to elephants, lions, zebras, hippos, giraffes, and so much more. As a result, Kenya's teeming landscapes are a must for those with the big five on their bucket list. Of course, the turquoise sea of Keyan's barrier reef offers some of the best diving and snorkeling spots on earth too. Read our blog to find out how to find cheap tickets to Africa. Furthermore, here are ASAP Tickets latest flight deals to Kenya.
Fun things to see and do In Kenya
#2 Bucket-List Vacation Idea: The Philippines
As a destination, the Philippines should be on everyone's bucket list! This tropical island boasts natural wonders, breathtaking beaches, snorkeling hot spots, and 7,640 unique islands to explore. Known for the local hospitality, festivals, and vibrant nightlife, the Philippines is a place to relax as well as a place of high-octane adventures. For more reasons to visit the Philippines, read our blog on 15 fun things to do there. Also, check out our dedicated page for cheap flight deals to the Philippines.
Fun things to see and do In The Philippines
#3 Bucket-List Vacation Idea: Greece
Greece, home to Homer, Plato, Zeus, Dionysus Socrates, and the rest of the ancient Greeks gods and legends. This bucket-list vacation idea combines perfect weather, blue flag beaches, exquisite local cuisine, ancient ruins, and metropolitan cities. Furthermore, Greece's picturesque islands, towns, and villages have completely unique vibes, making island hopping a must! Read our blog to Find out what airports are the biggest in Europe. And if Greece is on your bucket list, check out our best flight deals.
Fun things to see and do In Greece
#4 Bucket-List Vacation Idea: UAE
The UAE boasts 350 sunny days, which is perfect if relaxing on sandy beaches by the lapping Arabian Sea is on your bucket list. Of course, there are world-class shopping malls and attractions and an incredible skyline to be amazed by. However, there is plenty more to Dubi than that! So, have you ever wanted to Zipline through Dubai Marina or Skydive over the Palm? Or chill with a colony of King and Gentoo penguins while skiing? In fact, you would be hard pushed not to find the kind of experience you are looking for in the UAE. Visit our UAE page for our cheapest flights.
Fun things to see and do UAE
#5 Bucket-List Vacation Idea: In India
You can connect with India in many different ways. One way is to explore the majesty of her landscapes and cities while taking in breathtaking landmarks. Another is to tap into the spiritual and meditative side to address your wellbeing. Likewise, India's rich past and cutting-edge advances are beautifully contrasted in the arts and culture. Like all the countries mentioned, experiencing India is a bucket-list must! Our best flight deals to India can be found here.
Fun things to see and do In India
How can ASAP Tickets agent help you strike through your bucket list?
Firstly, over the past 20 years, we have been helping our customers save money on flight tickets by offering specially negotiated prices. Secondly, our 1300+ live agents speak your language and 20 others and are available 24/7 -7 days a week. Thirdly, our concierge service can help with exchange rates, places of interest, embassy contacts, hotels, tours, and restaurants bookings, and even help with Visa information.
So, if you are planning a "GOAT " trip and have questions about tours, activities, or places to stay, our agents can assist you all the way! And for further inspiration, you can read our blog Top 10 Journeys of a Lifetime.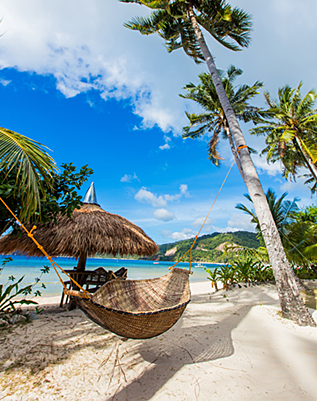 Get it right to your inbox by subscribing to ASAP Tickets weekly emails featuring the hottest flight deals from US to the .
Massive savings • Unsubscribe at any time.
You were sucessfully subscribed
Please check your inbox to confirm the subscription