We've hand-selected 12 of the top travel blogs 2019 for your reading pleasure. Well, grab some popcorn and settle in!  Travel bloggers often seem like gods to those who dream of traveling, however, most started as regular travelers on a tight budget and vacation time. Get inspired by people just like you who worked hard to make their dream life a reality. In any case, find some new things to add to your bucket list or travel resolutions!
Top Travel Blogs 2019
Just One Way Ticket

Sabrina Iovino is the creator of the lifestyle and travel blog Just One Way Ticket. After becoming dissatisfied with her life of full-time work in Berlin, she quit her job and began to travel in 2008. Her blog is all about sharing her tips for travel (such as budget travel, and solo female travel), and sharing beautiful photos and videos of many destinations. Her writing is rather honest and cheeky, and it may surprise you to find out that English is not her first language! In fact, her favorite country is the Philippines, read more about her travels to this beautiful country and if you fall in love, book flights to the Philippines!
Wanderlusters
Wanderlusters is the brainchild of Charli Moore, who has been on the road for the past five years, and self-describes her evolution over time from an "awkward teen to a travel queen". In essence, she enjoys a nomadic lifestyle and often uses house sitting to reduce her accommodation costs. Her current favorite destination is St Kitts & Nevis in the Caribbean. She blogs about her travel lifestyle, together with important issues like ecotourism and climate change.
Y Travel
Here's a blog for all the young families out there! Y Travel Blog features the Australian couple Caz and Craig Makepeace along with their 2 young daughters. Their mission is to show the world that it is possible for families with young children to travel, particularly long-term and on a budget. They have lived and worked in five countries and traveled through 52. Without a doubt, they offer some of the best tips and guides on traveling with children and that's why we've included them in our top travel blogs 2019.
I am Aileen

Aileen from I am Aileen is originally from the Philippines and surprisingly quit her job at the age of 21 to travel the world and start her own business! Through her blog, she shares how it is possible for anyone to 'create a life of travel' with guides on how to become a digital nomad. Get stuck into hundreds of articles sharing travel hacks & tips, guides, experiences, and recommendations. Her blog is truly jam-packed and you will lose yourself in learning so many things
Flirting with the Globe
Flirting with the Globe by Karisa Klee is all about how you can maximize your traveling experiences without quitting your day job. When you are working regularly and only have your regular two-four week annual vacation time, there can be a need to flirt with your travel destinations. Karisa's advice is all about making the most of the time that you have on vacation and attempting to satiate your travel bug in a realistic amount of time. Consequently, her blog is very relatable to regular people with limited amounts of vacation time.
The Poor Traveler
Yoshke and Vins are the creators of The Poor Traveler, and they describe themselves as casual travelers. Their blogging advice is usually budget-conscious but they acknowledge that some travel experiences are worth spending more for.
The Pinay Solo Backpacker

Gael Hilotin from the Philippines has been blogging since 2010. She wants to inspire Filipinos to travel within their own beautiful country. Furthermore, she has visited all 81 provinces of the Philippines! Check out her blog The Pinay Solo Backpacker.
The Broke Backpacker
Will Hatton from The Broke Backpacker has been traveling for 9 years and has shown the world that it is possible to travel the world on $10 a day. By and large, this travel blog is all about adventure travel, extreme budget travel, and becoming a digital nomad.
Adventurous Kate
Kate McCulley from Adventurous Kate has been in the travel blog game for a long time. Undeniably, her blog is great for female travelers looking to travel solo or more adventurously. She has tons of great posts on a wide variety of topics & destinations and many humorous tales.
Nomadic Matt

Nomadic Matt by Matt Kepnes is very popular and well-known travel blog. This blog has a wealth of great information including tried and true travel tips, case studies, costings, and interviews with travel experts. Find out more about Madagascar! Including him on our top travel blogs 2019 list was not even a question!
The Budget-Minded Traveler
Jackie Nourse is the creator of The Budget-Minded Traveler and has been traveling for almost half of her life! Her blog is full of tips and tricks on how to travel on a budget. She certainly tries to inspire everyone to travel more, especially those who believe they can't afford to.
Expert Vagabond
Matt Karsten from Expert Vagabond is dedicated to sharing his crazy adventures around the world. He is now based in the US after a seven-year stint of nomadic traveling with little planning involved. As a result, his blog is full of interesting and adventurous experiences, and tips on traveling and photography. We couldn't go past him when making our list of top travel blogs 2019.
The Blonde Abroad

Kiersten Rich from The Blonde Abroad quit her full-time job to travel the world and blog about it. She has now traveled to over 50 countries worldwide and counting. On this blog, you can find many articles covering a wide range of topics like female travel, solo travel, adventure travel, budget travel, luxury travel, couples travel, student travel and volunteer travel.
So that's our top travel blogs 2019!
Ready to start your own travel adventure? Call our travel agents at 844-300-7983 to get your exclusive flight deals.
Travel safe and stay tuned for more travel tips from the
ASAP Tickets
team.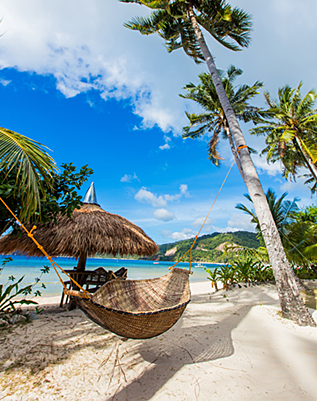 Get it right to your inbox by subscribing to ASAP Tickets weekly emails featuring the hottest flight deals from US to the .
Massive savings • Unsubscribe at any time.
You were sucessfully subscribed
Please check your inbox to confirm the subscription