So far this year, flight booking and inquiries relating to Africa have seen a sharp rise. As a result, we decided to dedicate this blog to the Top 5 Africa Safari Vacations 2022. Among the ones we have had picked will be a chance to see the much coveted big 5. So, read on if you're planning a trip to either Nigeria, Kenya, S.Africa, Ghana, Uganda, as we will also be offering our cheapest flights to each destination.
Into the Wild – Yankari Game Reserve
The first of our Africa Safari Vacations starts in Abuja, Nigeria. Which is said to expose its guest to the more adventurous side of Nigeria. On the first day of the tour, your guide will introduce you to the ancient city of Bauchi and its artifacts. Day 2 is a trip to the first safari, Sumu Wildlife Park, in Bauchi. Once there you can exspect to see giraffes, zebras, blue wildebeest, red hartebeest, oryx, kudu, and springboks. If you are planning a trip to Nigeria, check out our blog on Nigeria travel tips.
After stopping at Nigeria's only Prime Minister, Sir Tafawa Balewa's tomb, your next safari is at Yankari Game Reserve. But before starting your next tour – the rest of day 2 is dedicated to swimming in the warm crystal, clear waters of Wikki spring. Day 3 is all about exploring Yankari's 2,244 km² territories. Significantly, you can expect to see antelopes, elephants, hippopotamuses, giraffes, baboons, hyenas, lions, leopards, and crocodiles!
Currently, cheap flight deals to Nigeria are from Washington to Lagos for $875*
Kenya Discovery Safari
Our second pick of Africa Safari Vacations is a discovery tour of Kenya. Day 1 – is spent at Lake Nakuru national park, where you will search for black and white rhinos against a sea of flamingoes. Most notably, on day 2 – you will spend the day at Masai Mara game reserve. Which is not only home to the big 5 but also zebras, giraffes, gazelles, hippos, and crocodiles. On day 3 you will have the option to take to the air in a balloon safari to see some of Masai Mara's 95 species of mammals, amphibians, and reptiles.
If you are interested in birdlife or observing hippopotamus behavior, then day 4 – spent at Lake Naivasha will be perfect for you. Day 5 – you will embark on a game drive to Amboseli national park, against the backdrop of Mount Kilimanjaro! Then it's off to Tsavo west, a paradise for those who want to enjoy Kenya's animals and birds in rich topography. After a game drive and visit to a rhino sanctuary, you head east of Tsavo national park. Here you will have the opportunity to swim in the mzima springs and one last chance to see the big 5. In addition, if you are planning a trip to Africa, check out our blog on the cheapest time to fly there.
Currently, cheap flights to Kenya are from New York to Nairobi, with Kenya Airways for $725*
Kruger National park
This pick of Africa Safari Vacations is a little different from the rest. The reason being is that Kruger National park has so many Safari options, which can be paired with various other locations. For example, one is a honeymoon safari with guided walking where you track big game on foot. Another is Big 5 game viewing, with a few days in Cape Town or a beach break in Mozambique. In fact, you can do all that and add a trip to Victoria Falls!
Thanks to Kruger National park's great location, the combinations and tour options available serve most reasons to visit S.A. Also, Kruger National park is the biggest in S.A. So expect to see the big 5 and much, much more.
Our blog on how to plan a trip to South Africa will give you all you need to know on how to go about it. Furthermore, ASAP Tickets' cheapest flight to South Africa is from New York to Cape Town with United Airlines for $795*.
Skyway Safari to Mole National Park
This safari pick is for those wanting to visit Ghana's Savannaland, Mole National Park. After being picked up from your hotel by your guide, you will embark on a walking Safari, where baboons, Elephants, and various
species of birds await you. Day 2 is all about exploring the parts of the park you can only visit by car to see buffaloes, warthogs, and elephants.
On day 3, you will visit Mognori Ecovillage for a guided walk and canoe safari to see monkeys, birds, and crocodiles. In addition, you will visit the Larabanga community to see the oldest mosque in West Africa. On your last evening, in Mognori Ecovillage, the locals will showcase the dance steps and music of the people.
Gorilla tracking safari in Uganda
Last but not least, in our Top 5 picks of Africa Safari Vacations, 2022 is gorilla tracking in Uganda. In total, you will spend 4 days on tours and 2 days tracking these incredible primates in the Heritage Site, Bwindi Impenetrable Forest. So be ready to trek into the forest and catch a glimpse of a magnificent silverback and his family, to whom you will be guided to six meters of. From there, you will embark on a bird-watching tour to try and spot some of the 350 species Uganda is home to.
Day 3 – will consist of a journey through the emerald vegetation to witness the spectacle of Munyaga Waterfall. For day 4 – you will take a 3-hour trek through the forest to a Batwa settlement, "Keepers of the Forest." Where you will see how the women prepare, cook and serve a meal. Engage with medicine men and learn about the medicinal properties of the lush forest flora.
Currently, with ASAP Tickets you can fly to Entebbe for $557*
In summary
We hope we have inspired you to look into one of the Africa Safari Vacations ideas and take a trip of a lifetime! If you have any questions regarding flights to any African county, our experts are firmly on hand, willing and waiting to help with any quires.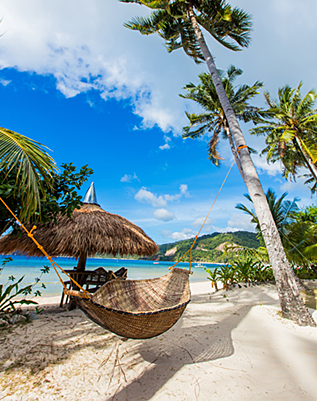 Get it right to your inbox by subscribing to ASAP Tickets weekly emails featuring the hottest flight deals from US to the .
Massive savings • Unsubscribe at any time.
You were sucessfully subscribed
Please check your inbox to confirm the subscription