Philippine Airlines, the national carrier of the Philippines, offers a gateway to the stunning archipelago and beyond. Whether planning a visit to the Philippines or traveling to one of their many international destinations, this guide will help you navigate the ASAP Tickets Philippine Airlines booking process and provide insights into what to expect when flying Economy Class.
Booking Your Philippine Airlines Ticket:
Online Booking: When it comes to the best deals on flights with Philippine Airlines, ASAP Tickets have you covered. With the Lowest Fares Guaranteed and award-winning line service. ASAP Tickets offer a variety of secure payment solutions. Furthermore, ASAP Tickets is the Top Performer 2023 in the US for PAL.
Flexible Fare Options: Philippine Airlines offers a range of fare options, including Economy Basic, Economy Standard, Economy Flex, and Premium Economy. Each option has its own amenities, so choose the one that best suits your preferences and budget.
PAL Fly Now Pay Later: Even more enticing, a "PAL Fly Now Pay Later" scheme is available when booking Philippine Airlines flights through ASAP Tickets. This means you can secure your ticket without immediate payment, making travel planning more flexible.
Special Requests: If you have special requirements such as dietary restrictions, medical needs, or assistance for passengers with reduced mobility, speak to ASAP Ticket agent for assistance.
Mabuhay Miles: Consider joining the Mabuhay Miles frequent flyer program to earn and redeem miles for future flights. Membership can also grant you access to exclusive benefits and privileges.
What to Expect When Flying Philippine Airlines Economy Class: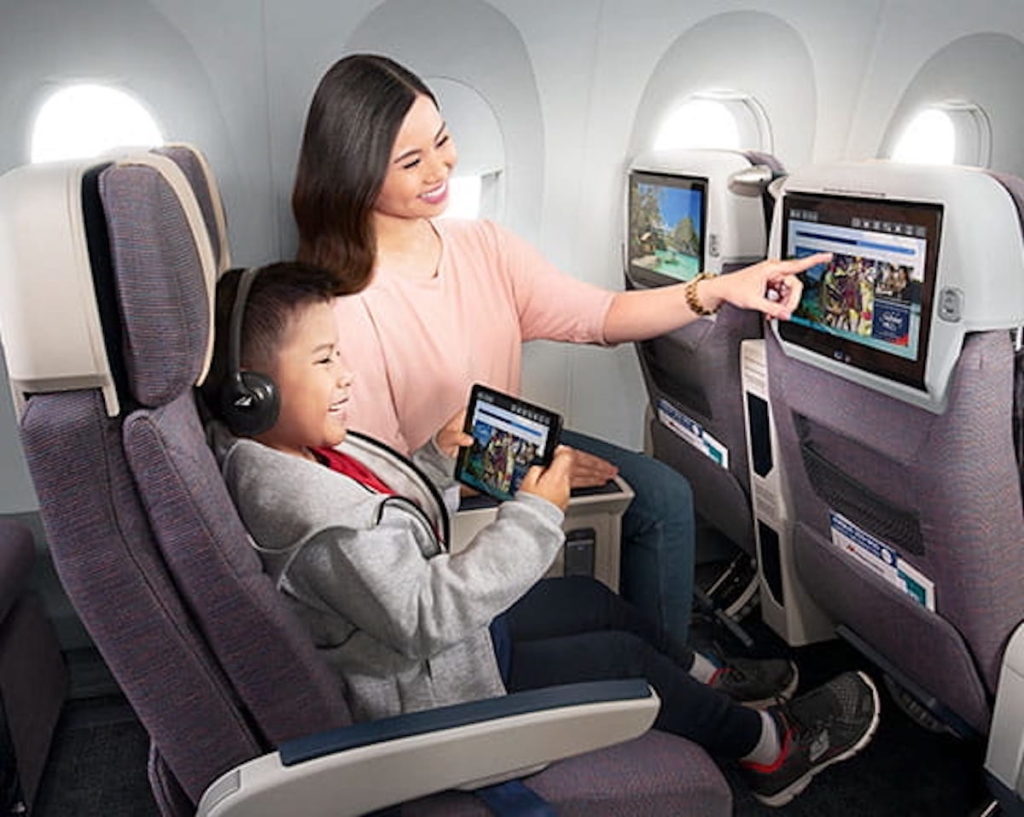 Comfortable Seating: Philippine Airlines' Economy Class offers comfortable seating with a standard pitch. You can expect enough legroom to ensure a reasonably comfortable journey. In addition, check out the benefits of flying Philippine Airlines Premium Economy.
In-Flight Entertainment: Most long-haul Philippine Airlines flights feature personal entertainment screens. Enjoy a selection of movies, TV shows, music, and games to keep you entertained during your flight.
Complimentary Meals: Philippine Airlines provides complimentary meals and beverages on most international flights. The menu typically includes a choice of main courses, sides, desserts, and a selection of non-alcoholic beverages. Special meals can be requested in advance to accommodate dietary preferences.
Friendly Cabin Crew: Philippine Airlines is known for its warm and hospitable cabin crew. They strive to make your journey as pleasant as possible and are ready to assist with any requests you may have. If you planning to travel around the Philippines, have a look at our 20 Top Attractions in the Philippines 2023
In-Flight Amenities: Expect to receive essential in-flight amenities such as blankets, pillows, and headphones for your comfort. Additional amenities may vary depending on the specific route and aircraft.
WiFi Connectivity: While not available on all flights, Philippine Airlines does offer WiFi services on some routes. You can stay connected to the internet for a fee, allowing you to work or keep in touch with loved ones during the flight.
Conclusion: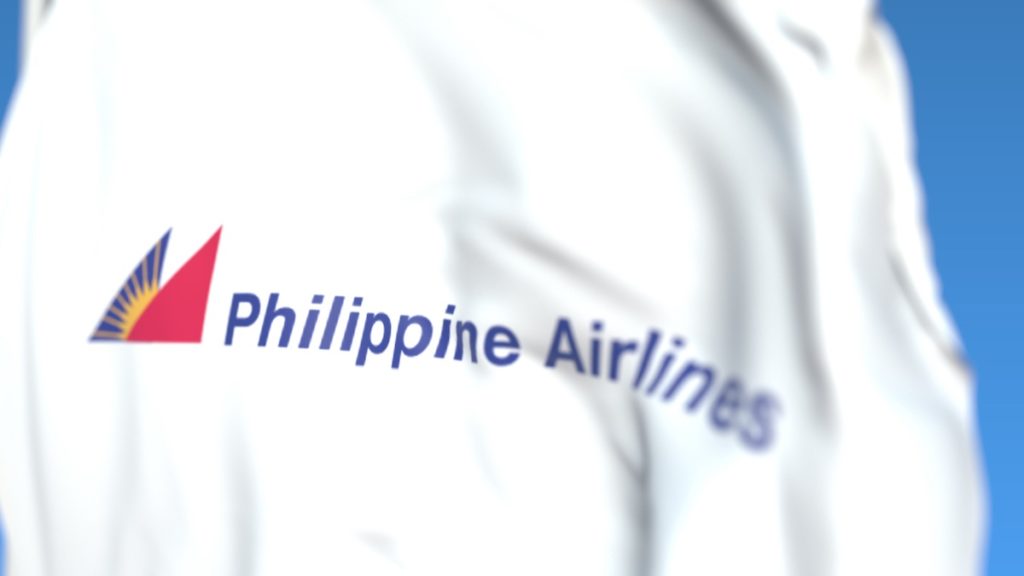 Booking your Philippine Airlines ticket is straightforward. Furthermore, the airline offers a range of fare options to cater to your needs.
Flying Economy Class with Philippine Airlines means you can look forward to comfortable seating, in-flight entertainment, complimentary meals, and the warm hospitality of their cabin crew. Whether traveling for business or leisure, Philippine Airlines strives to make your journey pleasant and memorable, ensuring you arrive at your destination ready to explore the beauty of the Philippines and beyond. Book your Philippine Airlines cheap flights and get ready for an unforgettable adventure.
When it comes to the best airline ticket sites, ASAP Tickets Award-Winning Live Service takes a lot of work to beat! With personalized 24/7 customer support, our travel managers, on average, save our customers $287 savings per ticket.
Check out all our latest Philippine Airways flight deals, and for a free quote from one of our travel managers, call 888-668-0832 toll-free.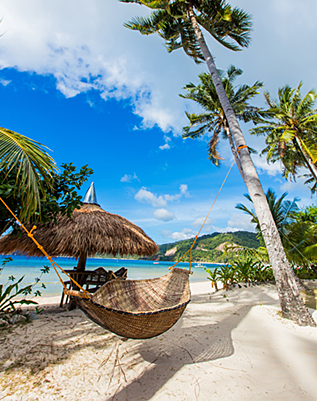 Get it right to your inbox by subscribing to ASAP Tickets weekly emails featuring the hottest flight deals from US to the .
Massive savings • Unsubscribe at any time.
You were sucessfully subscribed
Please check your inbox to confirm the subscription