Our new blog will unpack Philippine Airlines' premium economy service, starting with airport privileges and continuing with what you can expect from your inflight experience. Furthermore, we will look into the Philippine Airlines flight network and ASAP Tickets' best PAL flight deals.
Let's start with a bit of history before we move on to the upgrades you get at the airport when flying Philippine Airlines' premium economy. Since being founded in 1941, Philippine Airlines has evolved from a small domestic carrier to a major international airline. In addition, to being the national flag carrier and the largest airline in the Philippines, PAL is also rated a 4-star airline by Skytrax.
Philippine Airlines Premium Economy: Airport & Inflight Upgrades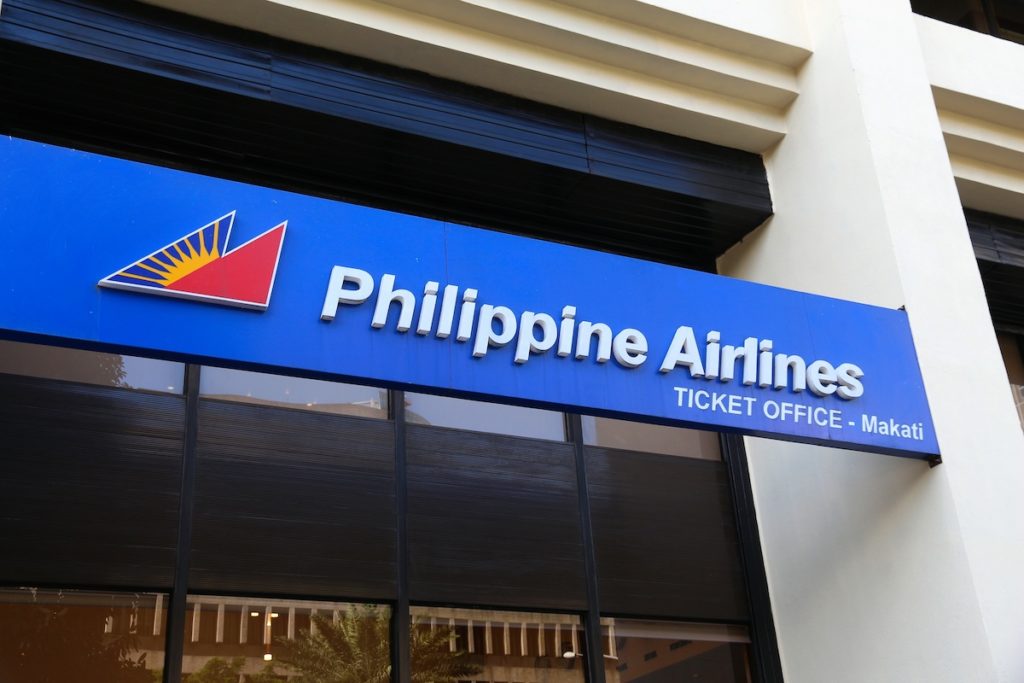 The first thing to note is that premium economy passengers receive priority check-in, boarding, and baggage handling. Furthermore, below is what you can expect from your inflight experience.
Extra spacious legroom with a 38-inch seat pitch, 8-inch recline seat, and footrests built-in leg rests and footrests and multiple stowage areas
13.3-inch myPAL eSuite personal screens with over 300 hours worth of inflight entertainment – movies, TV, and music
Inflight Wi-Fi
Premium inflight service and amenities, such as welcome drinks and refreshing hot towels upon boarding, as well as an overnight amenity kit
Priority check-in, boarding, and baggage handling services at the airport
Direct Flights from the US to the Philippines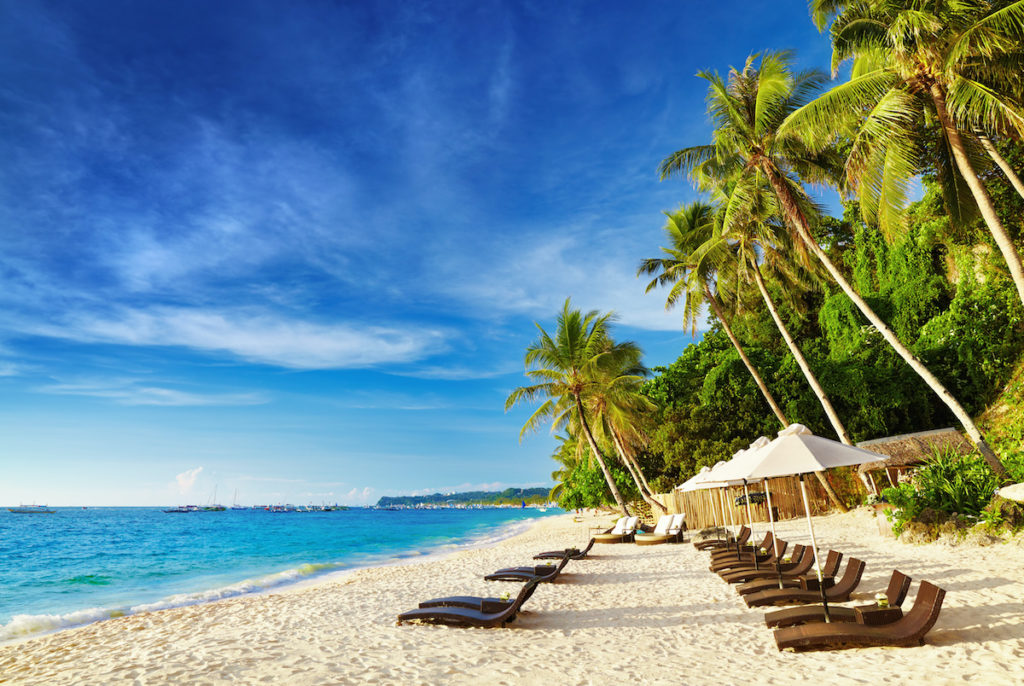 You can fly directly from the US to Manila from the blow list: If you want to learn more about Manila airport, read our blog, Flying to Manila with Cheap Flights? Your Guide to the City's Airports.
Los Angeles
San Francisco
New York
Honolulu
Guam
Direct flights are also available from the following Canadian cities.
Now you know where you can fly from, let's discover why you should vacation in the Philippines.
Vacation in the Philippines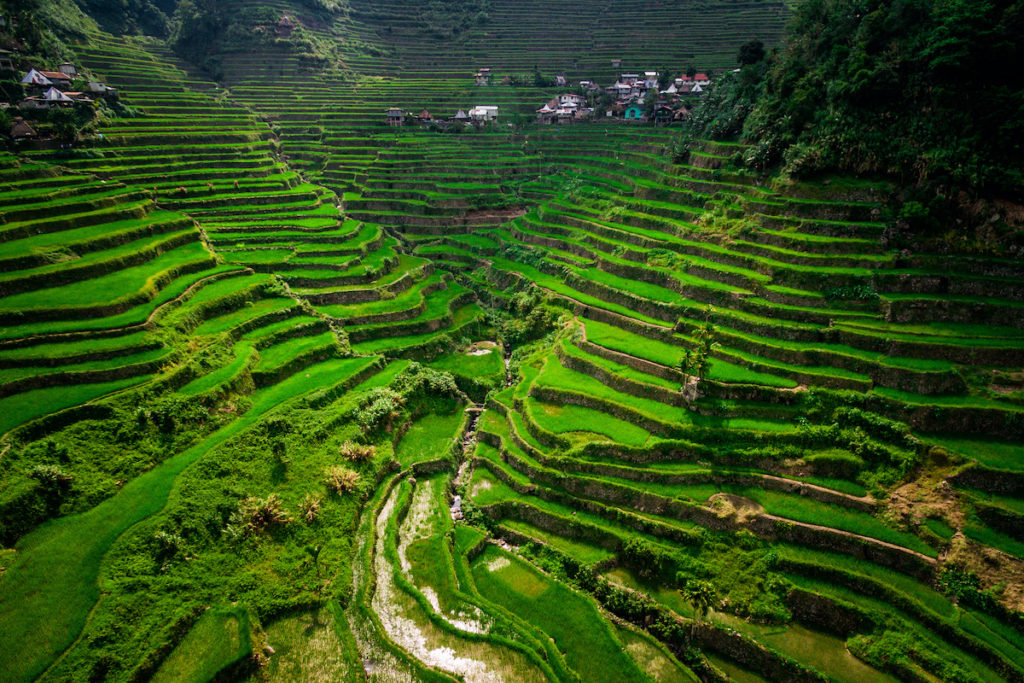 The Philippines is a stunning and diverse tropical destination that offers travelers various attractions and experiences. Some of the most popular are the picturesque beaches of Boracay, Palawan, El Nido, and Coron. At the same time, world-class scuba diving adventures at Apo Reef, Tubbataha Reefs Natural Park, and Anilao are a must! If you are looking for some inspiration, check our blog, Top 20 Attractions in the Philippines 2022/2023
However, land explorations, including hiking volcanoes such as Mount Mayon and Taal, should be on everyone's list! And for Natural Wonders, there is the underground river in Palawan, the Chocolate Hills in Bohol, and the Banaue Rice Terraces, all of which are UNESCO World Heritage Sites. Furthermore, our blog, Top 5 Best Philippines Guide Books, will give you an even greater insight into what to plan for.
Conclusion
Philippine Airways is a top choice for traveling to the Philippines from the US or Canada. Furthermore, upgrading to premium economy takes the stress out of airport procedures with priority check-in boarding and baggage handling. In addition to the elevated food and beverage menu, there is also extra legroom to make your flight more comfortable.
Regarding the best airline ticket sites, ASAP Tickets Award-Winning Live Service takes a lot of work to beat! With personalized 24/7 customer support, our travel managers, on average, save our customers $227 savings per ticket.
Check out all our latest Philippine Airways flight deals, and for a free quote from one of our travel managers, call 888-668-0832 toll-free.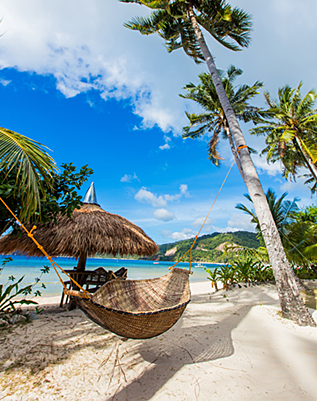 Get it right to your inbox by subscribing to ASAP Tickets weekly emails featuring the hottest flight deals from US to the .
Massive savings • Unsubscribe at any time.
You were sucessfully subscribed
Please check your inbox to confirm the subscription