The Philippines is known for its hashtag #itsmorefuninthephilippines. Do you want to be part of the FUN? We have gathered 5 Philippines guide books you can use for your travel to the Philippines. These travel books will surely be your best pal in making your trip memorable.
The Philippines has 7,641 islands and is divided into three main geographical divisions: Luzon, Visayas, and Mindanao. Festivals in the Philippines run throughout the year. It doesn't matter which month you travel, there will always be a festival you'll definitely enjoy in different seasons. Filipinos do not only celebrate festivals, but they also love Christmas. Because they love it so much, they celebrate it from September-December. They call it the Ber months.
Philippines guide books to help you plan your vacation wisely
#1 – Lonely Planet Philippines
Lonely Planet is the world's number one travel book publisher. Lonely Planet's Philippines is your passport to the most relevant, up-to-date advice on what to see and skip, and what hidden discoveries await you. It has colored maps and images, highlights and itineraries, insider tips, essential info, honest reviews for all budgets, cultural insights, and covers Manila & Around, Mindoro, Palawan, Boracay, Western Visayas, Mindanao, Cebu, Eastern Visayas, Southeast Luzon, North Luzon, and more.
Amazon Rating: 3.9/5
Formats: Kindle & Paperback
Edition: 2018
Pages: 480
#2 – Philippines Travel Guide by Jens Peters
A comprehensive Philippines travel book. Inside, you'll find places, routes, highlights, hotels, restaurants, and things to do in the Philippines that no other travel guide can offer. It also contains a huge number of clear, detailed 'show you the way' maps (243 in total, always relevant to the text) that will help you in so many ways to plan and carry out your Philippines trip.
Amazon Rating: 3.7/5
Formats: Paperback
Edition: 2017
Pages: 696
#3 – Insight Guides Philippines (Travel Guide with Free EBook)
Insight Guide Philippines is a comprehensive, full-color travel guide that provides a set of actionable Philippines travel tips. The Philippines is a destination of thousands of islands fringed by idyllic tropical beaches, plus stunning mountain scenery, colonial architecture, and lively festivals.
Amazon Rating: 5/5
Formats: Kindle & Paperback
Edition: 2018
Pages: 400
#4 – The Philippines: 100 Travel Tips
Co-authored by a Filipina who has worked in the Philippines travel industry for over 15 years and a world traveler. This Philippines travel book covers when to visit, what you need to enter, how to get there, what you can and should bring, cultural reminders, language, what to wear, getting around, accommodations, dining, health and safety, family travel, shopping, must-see attractions, top sports activities, locals' favorites and recommendations, and more. The book is filled with beautiful photos by professional Filipino photographers – showcasing the magic and wonder of these islands in Paradise.
Amazon Rating: 4.3/5
Formats: Kindle & Paperback
Edition: 2013
Pages: 134
#5 – I Love the Philippines!
A Comprehensive Pocket Travel Guide for First Time Travelers: A Local's Guide to the 20 Best Destinations – What to See, Do, Stay and Eat on Your Grand Adventure!
In this Philippines guide book, it shows vital information you'll need to be a savvy tourist. It shows you how to get to more than 20 interesting destinations- from the simple trips near Manila to more exotic locales like Boracay, El Nido, and Batad. It will tell you exactly where to stay, what to eat, and what to do in each locale. This book is full of tips, tricks, and practical travel advice from a real native-born resident for your stay in the Philippines.
Amazon Rating: 4.3/5
Formats: Kindle & Paperback
Edition: 2019
Pages: 164
In summary…
These Philippine travel books will surely help you plan your vacation to the Philippines from where to stay and eat, what to bring, what to wear, tips and tricks, so you will enjoy your trip.
Do you have any Philippines travel book recommendations that are not included in our list? Comment below and let us know!
If you are interested in how travel agents can get the best flight deals, read more about unpublished airfares.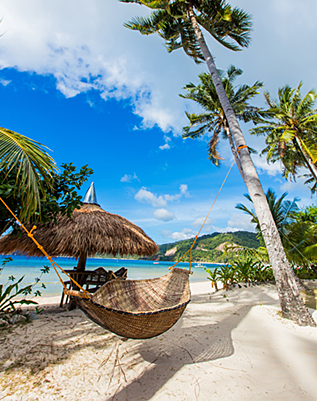 Get it right to your inbox by subscribing to ASAP Tickets weekly emails featuring the hottest flight deals from US to the .
Massive savings • Unsubscribe at any time.
You were sucessfully subscribed
Please check your inbox to confirm the subscription