The land of unity and diversity, where antique coexists with the modern, and landscapes are so romantic yet mysterious – Europe is one of the world's best places for a memorable honeymoon.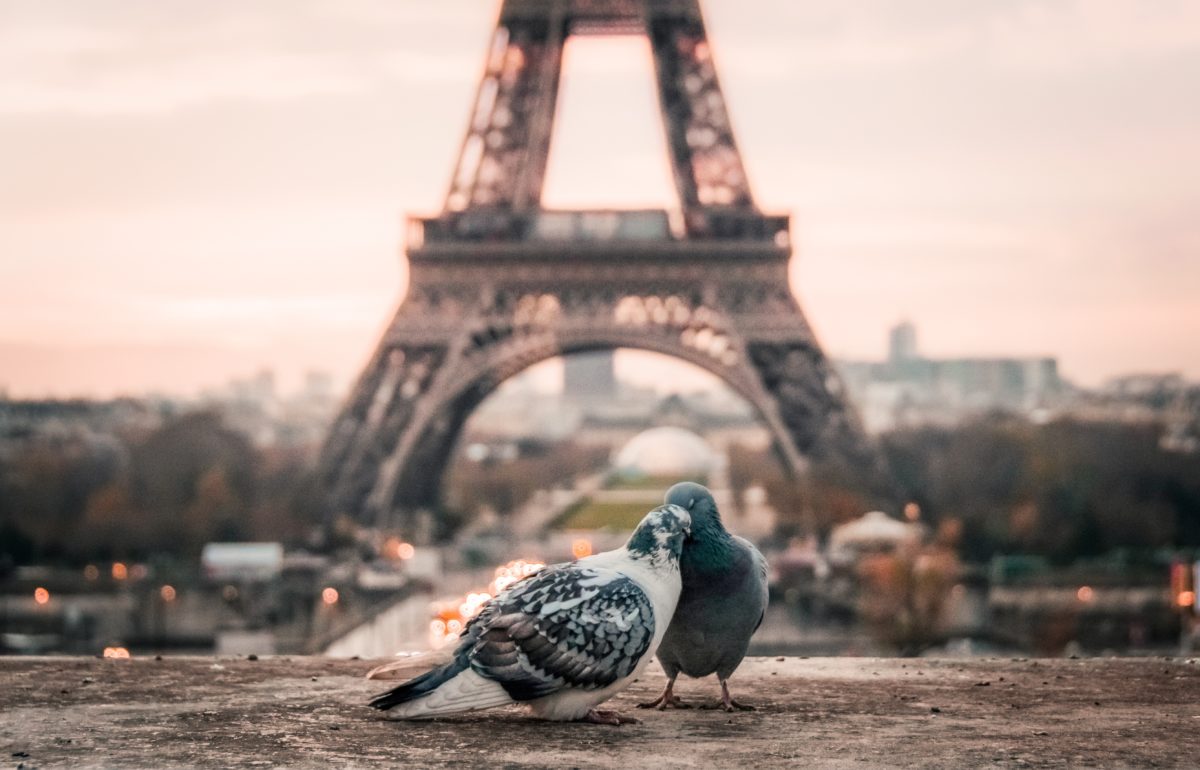 Now…Let's get real. You came across this post because you're considering a honeymoon in Europe, or you want to know if it's actually a good fit for this very special vacation. So, we're here to say STOP! Do not look any further. Today we are going to list top honeymoon destinations in different parts of Europe.
Honeymoon in Romantic Western Europe

After going through many travel guidebooks to Europe, it was surprising to us, how some countries are mentioned in about every other book, while others literally nowhere! Therefore, we think it would be natural to start with an evident leading pick for honey and lovey-dovey.
Paris- France. The most obvious romantic destinations in Western Europe. Paris and romance, they go together like champagne and oysters, café and croissants. "City of love" is among most admired destinations for honeymoons and romantic vacations for loving couples worldwide. While some might say Paris is a "cliché" choice, we call it classy! There are plenty of guides on how to honeymoon in Paris. One of the best Detailed guides we found, covers everything from weather to restaurants. In addition, you can find a Round-trip Deals to Paris for as low as $217*, which also comes in very handy.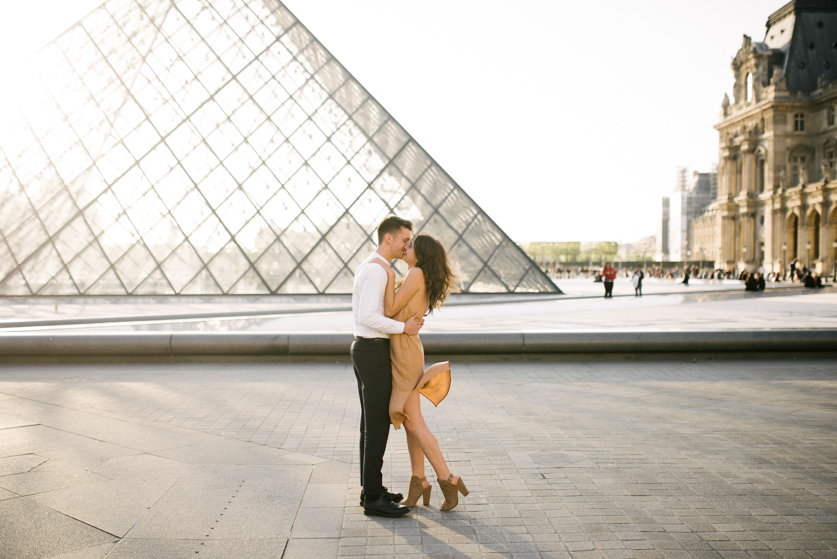 Amsterdam – The Netherlands. If you are planning your honeymoon in mid-April, Netherlands may be your best choice. What can be more romantic than the Tulip season in Holland? Red tulips are most strongly associated with true love, and there is a lot of red where ever you go. Amsterdam is also known for its stunning architecture, museums and "spicy experiences", so feel free to check out honeymoon in Amsterdam, if that's something you both were looking for. Flights from the US to Amsterdam can range anywhere from $500 to $2000 for a round-trip total. Luckily for you, ASAP tickets has announced some very sweet deals for April season 2020, with the average cost of 300 dollars for a Round-trip Total. Click Here to check them out.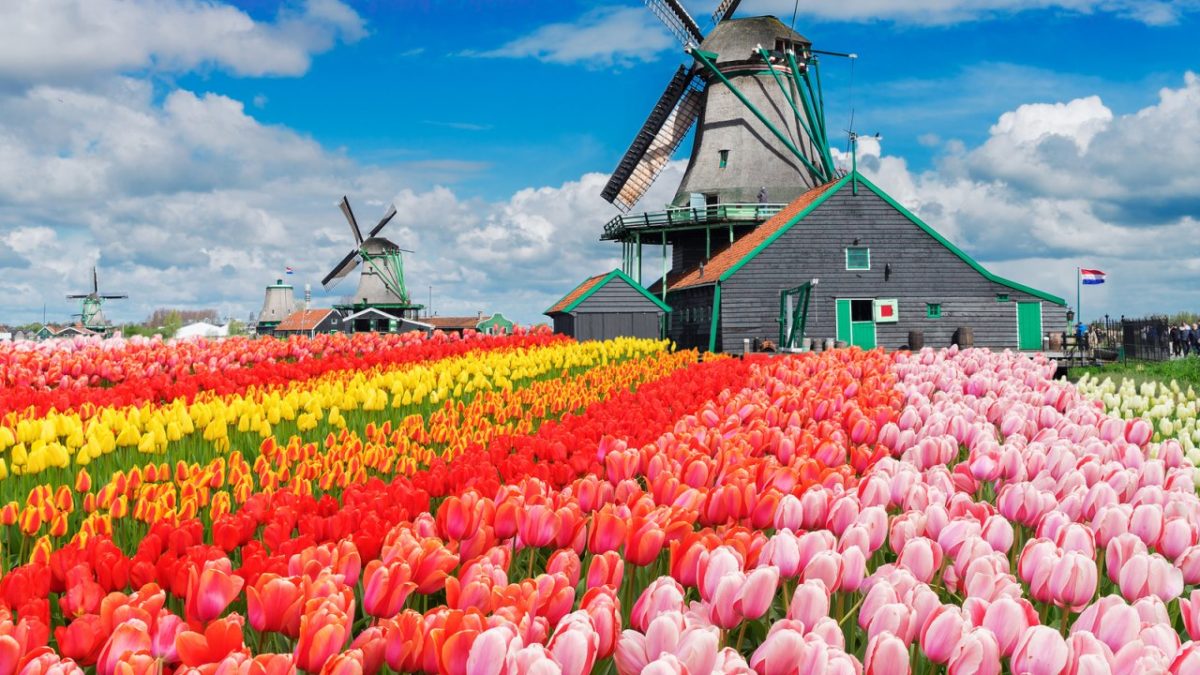 Honeymoon in Alluring Eastern Europe
It is true! Lovers who're looking to secure a safe and memorable honeymoon vacation, very often overlook Eastern Part of Europe. Fortunately, we are here to give you a few good reasons why you may consider Eastern Europe as a very alluring option.
Chech Republic. A true Eastern European gem. Travelers often associate Prague with beautiful buildings, historic sites, and Gothic churches! People visit Prague to explore – The Old Town Square, stroll across the Charles Bridge, see the Treasures of St Vitus Cathedral and meet the famous Child of Prague, but there is more to Prague!
The city is filled with romance and mystery like no other place in Europe.  Speaking of "no other", there is no other place in Europe that has official "Day of Love", and no other place in Prague that oozes romance more than "Petrin Park". Boasting fantastic views across the city, this is by far the number one place to visit for locals in love. In fact, it is the Czech tradition to walk through the park on May 1st, declared as a "Day of love". What can be more romantic than kissing your loved one under a  blossoming cherry tree? Not easy hah?. So if you are planning your vacation in May, we would highly suggest considering Prague.
Generally, flights from the US to Eastern Europe cost a little more than Western or Southern parts, however, every coin has two sides. Restaurants, hotels, and entertainment of your choice will be considerably cheaper! Prague is known for being one of the cheapest yet beautiful places in Europe. So if that sounds good, check out the best flight deals found online.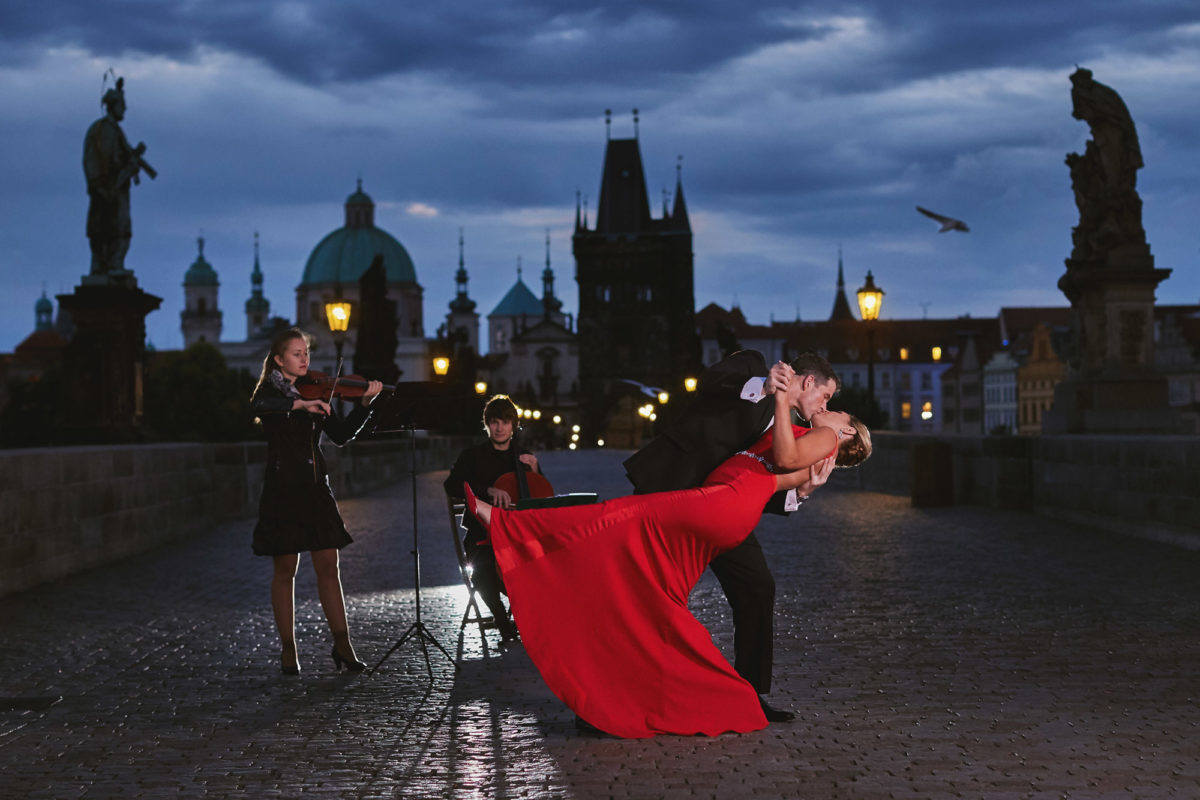 Dubrovnik – Croatia. If you would ask us, Croatia would be at the very top of our list. Simply google Croatia, and you will be bombarded with the stunning views and the most amazing landscapes. People call Croatia a land of thousand islands, and it truly is. With over 1240 Islands, 8 National Parks and 1000 Castles and fortresses, you will never run out of things to do. Fancy quality Adriatic seafood experience? If yes, traditional Croatian cuisine is an absolute must! Over the last few years Croatia turned into an international destination for foodies, and for a good reason! Honestly, it's diversity that makes it so great. In addition, Croatia has a dedicated official website for Honeymooners, so feel free to check that out!
 Fun  Fact: Croatia was the main filming location for the most popular modern TV-Series "Game of Thrones".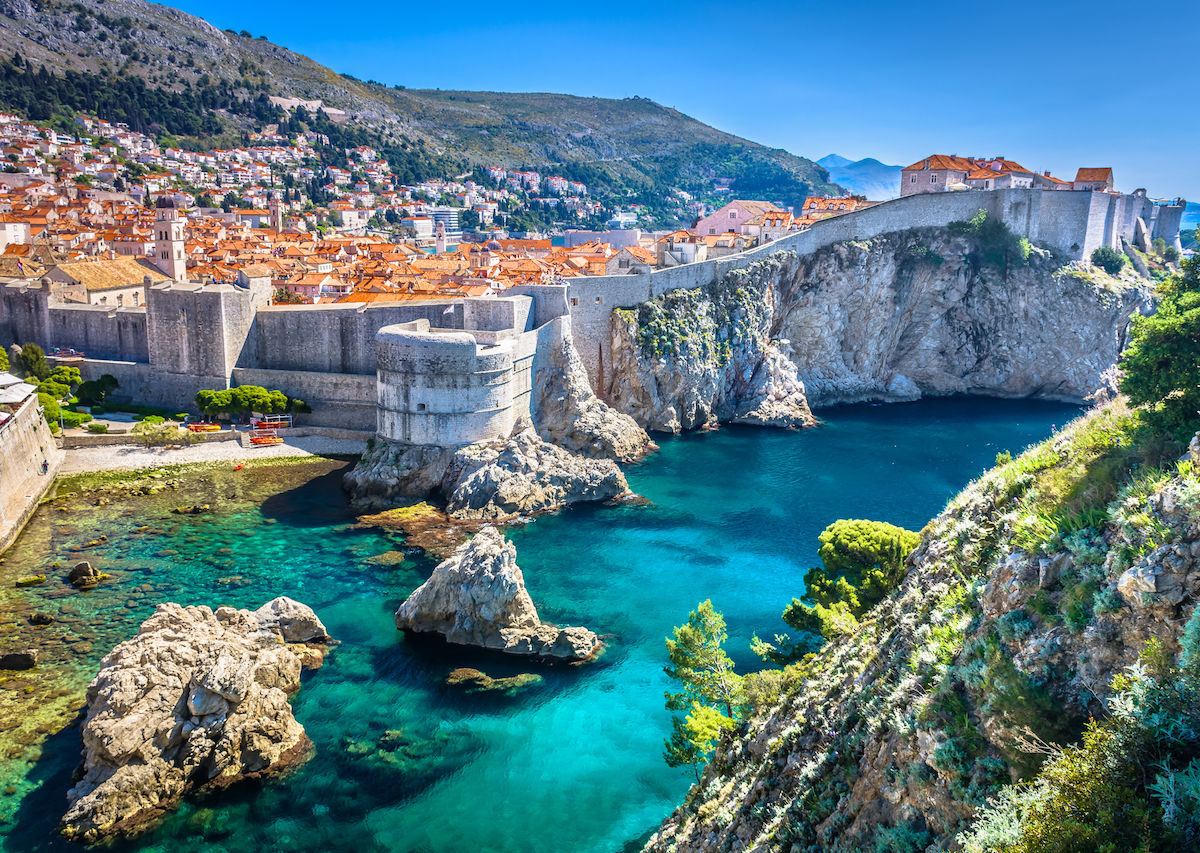 Honeymoon in Sunny Southern Europe
Rome – Italy. "I found a city of bricks and left it a city of Marble" – Emperor Augustus. The City of soul, illusion and marble, Rome is a very special destination in Europe. If visiting the Colosseum, was a long time in your list, Honeymoon in Rome may be the best idea. Rome is an ideal place for history lovers. For instance, Rome served as the capital of the expansive Roman Empire for hundreds of years. For nearly two thousand years, Rome has also been the seat of the Papacy. 
The Typical "Things to Do in Rome List", looks something like Colosseum, the Pantheon, Roman Forum, and the romantic Trevi Fountain. However, the list goes on and includes some beautiful squares such as Piazza Barberini or Piazza del Popolo, Basilica of San Clemente and Basilica di Santa Maria Maggiore, and the monumental Spanish Steps.
In case you really want to get most of your Honeymoon, visit the Vatican City for a chance to see the Sistine Chapel, St Peter's Basilica and the Vatican Museums but make sure you pre-book to avoid the long lines. 
And did we mention the gastronomy? Whether it's crisp, Roman-Italian pizza, a bowl of fresh pasta at a centuries-old trattoria, or a dinner date at a Michelin-starred restaurant with a sea view, the food alone is worth a trip to Rome. 
Oh Rome…we love Rome so much, we even have a dedicated web page, for you to check out.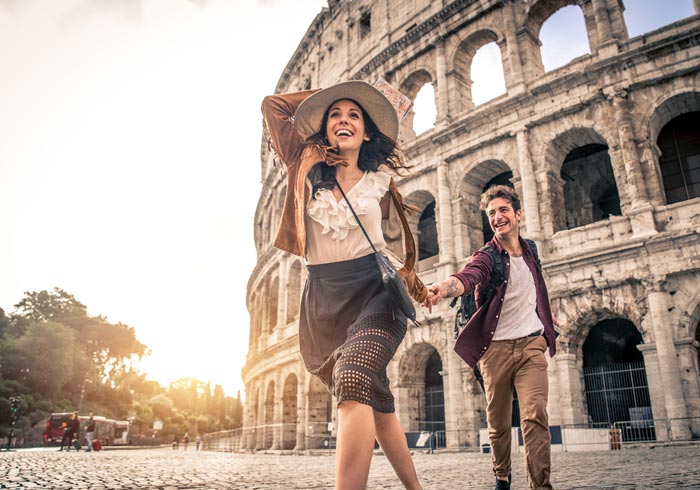 Barcelona – Spain. Perfect weather, unique architecture, beautiful beaches and Spanish paella, Mmm…Barcelona we're coming! Barca is one of the most exotic honeymoon destinations in the world. The city is so warm and loving it enhances the Romantic aura and adds sparkle to your marital journey. If a fairy-tale-type honeymoon is on your list, look no further!
Early spring and autumn are usually considered the best times to visit as they sit between the busy, hot summer holiday months and the cool but not too cold winter. The ocean is also warm enough for swimming between June and October.
Las Ramblas:

 

Street performers, souvenirs and shops. Barcelona's famous long pedestrian walkway you don't want to miss!
Picasso Museum:

 

Interested in Art? Here you'll discover the collection of Pablo Picasso's formative years' artworks.
Gaudi's Sagrada Familia:

 

A very unique Roman Catholic church that never been finished and UNESCO World Heritage Site.
Gaudi's Güell Park: Colorful gardens, distinctive ceramic mosaic designs and vistas of the city.
Barceloneta Beach:

 

Famous beach just steps away from the city.
La Boqueria Market:

 

Discover the many ingredients and flavors of Mediterranean cuisine here.
Bar Hopping:

 

Drinks and cured ham to a live music. Repeat next door.
Tibidabo by Tram and Funicular:

 

A panoramic view of Barcelona.
Dali's Theatre Museum:

 Another great attraction for art lovers. The museum 

showcases the work of influential surrealist artist Salvador Dali.

Worried about finding a perfect place to stay? One thing for sure, Barcelona's hotels will not disappoint you! The city is famed for its outstanding hotels with premium staff members that are trained to ensure honeymooners have the time of their lives. From deluxe, 5-start hotels to smaller, quainter venues, you won't have to lift a finger to enjoy yourself in Barcelona.
And what about food? You will never go hungry or thirsty when visiting Barcelona. You can choose from several different tapas styles small plates at only a few euros a piece, which makes pricing very reasonable. Fine-Dining? Barcelona is one of the best places in Spain for traditional paella. Paella itself is an experience! Often served on a hot pan, paella is a heavenly dish with a glass of a good Spanish Vine. Both Vegetarian and none-fish options are oftentimes also served!
What can make all this even better? Prices! Barcelona is among the cheapest flight destinations from the US! Doesn't sound real? Feel free to check the best flight prices.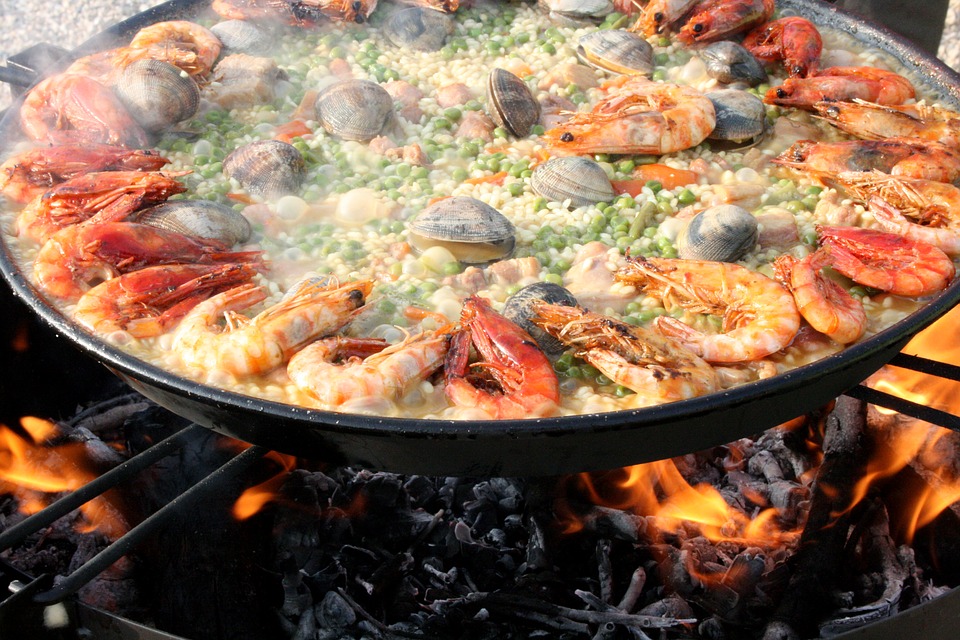 To conclude, Europe is an excellent pick for a honeymoon. Each part can offer an unforgettable experience, and that is essentially what you need for this special vocation. So what sounds more like your honeymoon?
Is it "City of love" you fancy? Or maybe history-rich Rome?  We would really want to know! So don't be shy. Leave a comment.
And remember, whichever one you pick, you're the winner!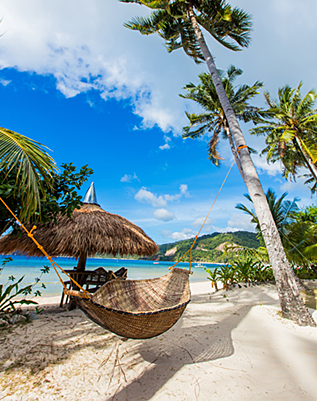 Get it right to your inbox by subscribing to ASAP Tickets weekly emails featuring the hottest flight deals from US to the .
Massive savings • Unsubscribe at any time.
You were sucessfully subscribed
Please check your inbox to confirm the subscription