Everyone wants a deal on their flights, sometimes at the last moment. Are there actually last-minute flight deals out there, or is it a myth? Last-minute flight deals are possible but require your flexibility.
Because airlines know that last-minute departures are usually urgent, prices are generally higher – about two-three weeks before a departure date, you may see a price increase. But airlines also want to sell the maximum number of tickets. So if a flight hasn't sold enough tickets or the destination is in its low season, you may have a chance to get last-minute flight deals!
Follow these simple tips, and you may be on your way to savings:
Choose general locations, not specific cities.
Subscribe to airline mailing lists as well as travel agency ones and book deals with free cancellation.
Compare prices on return and one-way tickets.
Search for single tickets, even if you're traveling as a couple or a group.
Look for fifth freedom flights.
Read on to discover how you can use these tips to score cheap flight tickets even if you're booking last-minute!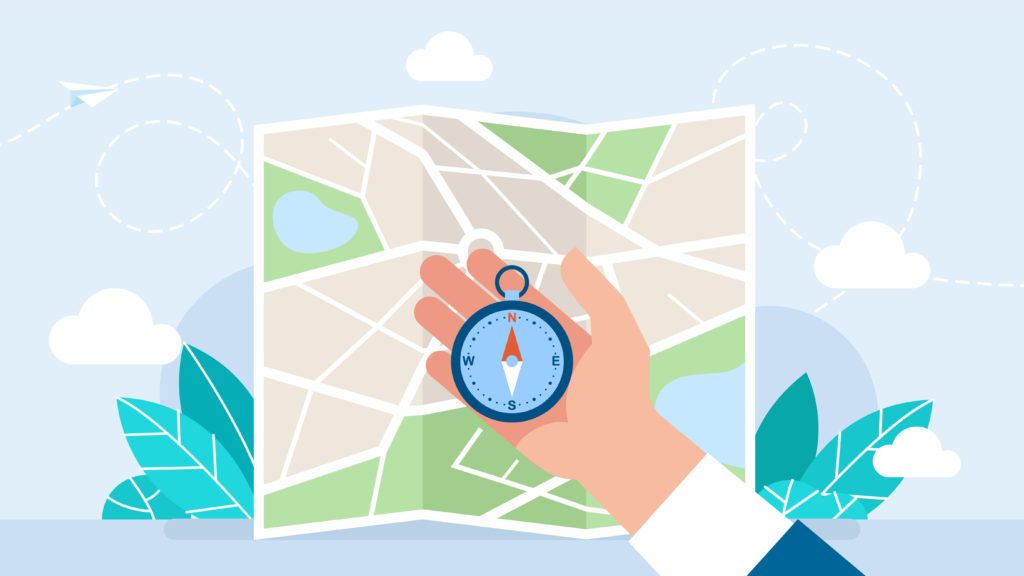 1. Choose general locations, not specific cities
You may be planning a holiday in Paris and France, but an eleventh-hour flight to Charles de Gaulle or Orly may be costly. However, there are over 30 airports in France, and you can get lucky and find a cheap flight to Nice or Lyon. Once there, you can drive or take a train to Paris.
With countries relatively close in Europe, you could even fly to neighboring countries if the right last-minute flight deal is available.
2. Subscribe to airline and agency mailing lists
The good thing about being on a mailing list is that you'll get all the deals available in your inbox. Airlines need to fill seats, so if a flight isn't selling well, they may drop prices. They also offer special prices to partner agencies, such as ASAP Tickets.
Many airlines started waiving their cancellation fees to revive the airline industry post-pandemic. So you buy cheap flights and cancel them or postpone the flight later. But make sure to check that the airline allows this. The safest bet is to work with travel agents, who are experts in types of tickets and will know what you can get a refund for.
You can subscribe to our mailing list with discounted fares on your chosen destinations.
3. Compare prices on return and one-way tickets
Return fares will often give you the best deals. However, purchasing two one-way tickets might save you money on certain destinations and dates.
You can also try experimenting with options such as flying into one city and departing from another. Sometimes the savings are significant enough to warrant the extra money you'll need for a bus or train ticket to the departure city. The bonus: you get to visit another town!
4. Search for single tickets, even if you're traveling as a couple or a group
If you're traveling as a couple or a family, try searching for separate single tickets instead of the number of tickets you need.
Flight searches are set up to offer you tickets of the same price. If a flight has one discounted ticket available, it won't appear when you search for two tickets. But by buying two single tickets you can save a fair amount. A good trick is to search in two different browsers to avoid confusing the airlines' search engine.
5. Look for fifth freedom flights
Fifth freedom flights are flights between destinations that are not the airline's home base. Airlines are allowed to make stops between their home base and final destination (and vice versa) and drop off and pick up new passengers. If your destination happens to be this midpoint, you may be able to pick up some attractive last-minute flight deals.
Last-minute flight deals currently available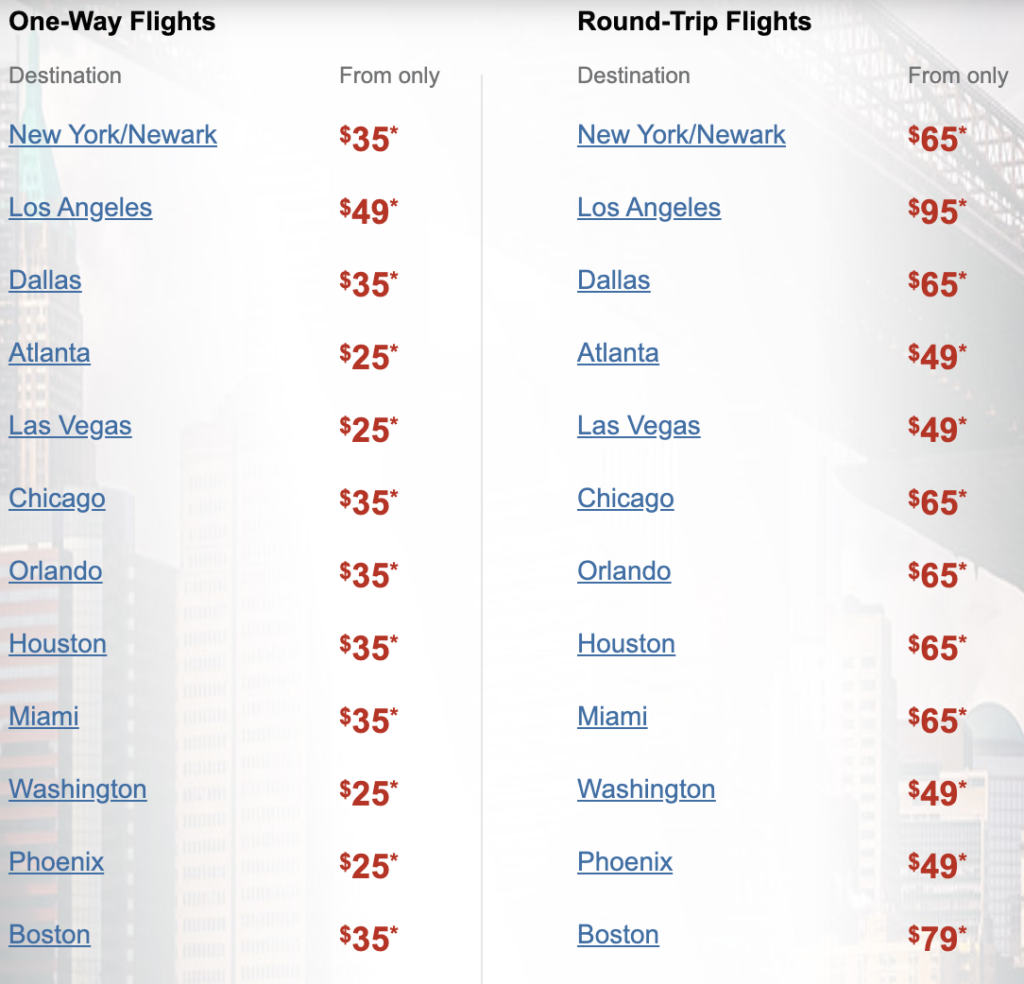 Domestically, there are currently good deals on flights to New York, Dallas, and Orlando, starting at $35. Some San Franciso, Las Vegas, and Phoenix flights cost as low as $25. Check out our last-minute deals on domestic flights, and book your flights now.
For international flights, you can follow our tips above and try to find the best last-minute deals. You can also save time and call a travel agent to book flights and see what discounts they may offer. The advantage of calling our travel agents is that they know all the ins and outs of finding a good deal and can provide unpublished fares to save you even more money.
You can call our agents 24/7 for a free quote for any destination. Call +1-(844)-300-7983 or request a quote online. Last-minute flight deals are possible if you're flexible and ready to adjust departure times and airports.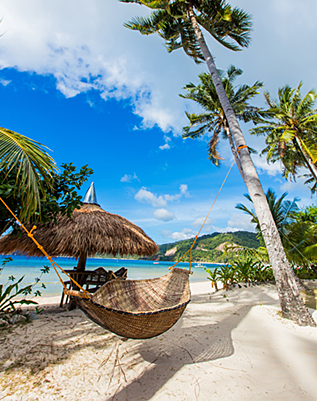 Get it right to your inbox by subscribing to ASAP Tickets weekly emails featuring the hottest flight deals from US to the .
Massive savings • Unsubscribe at any time.
You were sucessfully subscribed
Please check your inbox to confirm the subscription