Caribbean destinations are loved by travelers for their warm waters, beautiful sunsets, and fantastic sand beaches. You may have trouble deciding on a country for your beach and sun getaway, so we've broken down some of the Caribbean basin's most popular destinations. Where will you go?
Mexico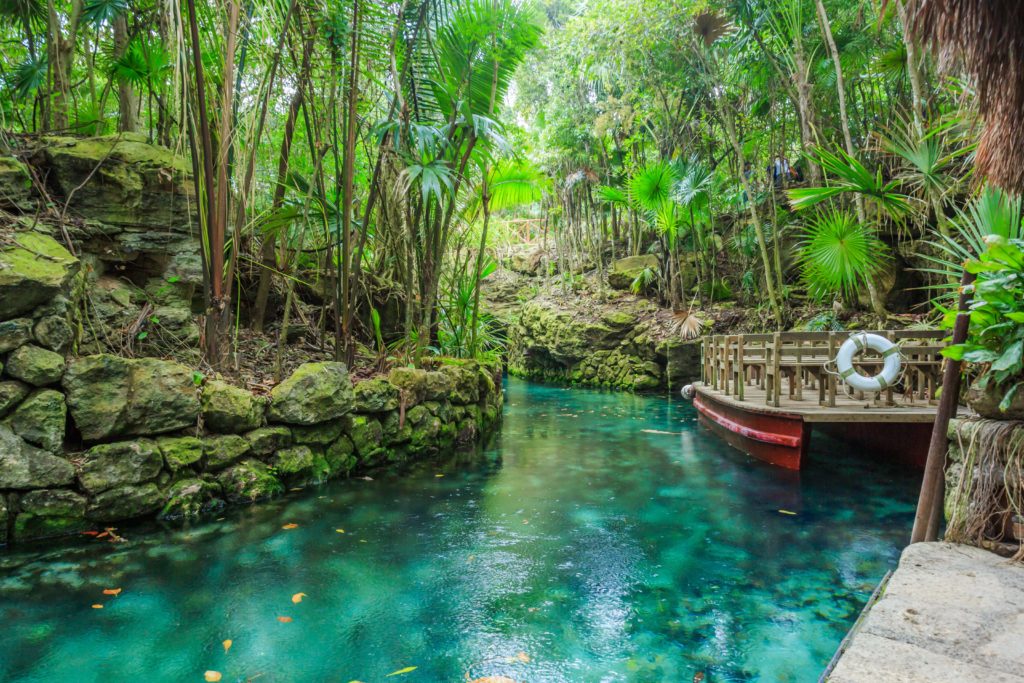 You'll enjoy Mexico's beaches, ancient ruins, and beautiful architecture. Also, Mexico City has some of the best parties. The country has many beaches suiting all tastes and an incredible cultural past and present.
Mexico is located in the southern portion of North America. It is the only destination in our list that is not a Caribbean island or a country in Central America. Because of its proximity to the United States, cheap tickets to Mexico are always available.
Our top picks for activities in Mexico
Chill out on Mexico's beaches. Playa del Carmen, Puerto Vallarta, and Cancun are all excellent choices.
Learn about Mexico's history at the Museo Nacional de Antropologia.
Have fun at Xcaret Park. Xcaret isn't your typical waterpark. It has underground rivers and a theme park celebrating Mexico's past and present. You simply cannot miss it if you're in the Cancun area.
To consider
You may be concerned about safety in certain areas. While many parts of Mexico are safe and welcoming to tourists, you need to research and be informed about the specific regions you plan to visit. It won't be an issue for any tourist destination in the country, but keep it in mind if you plan to go somewhere off the beaten path.
Dominican Republic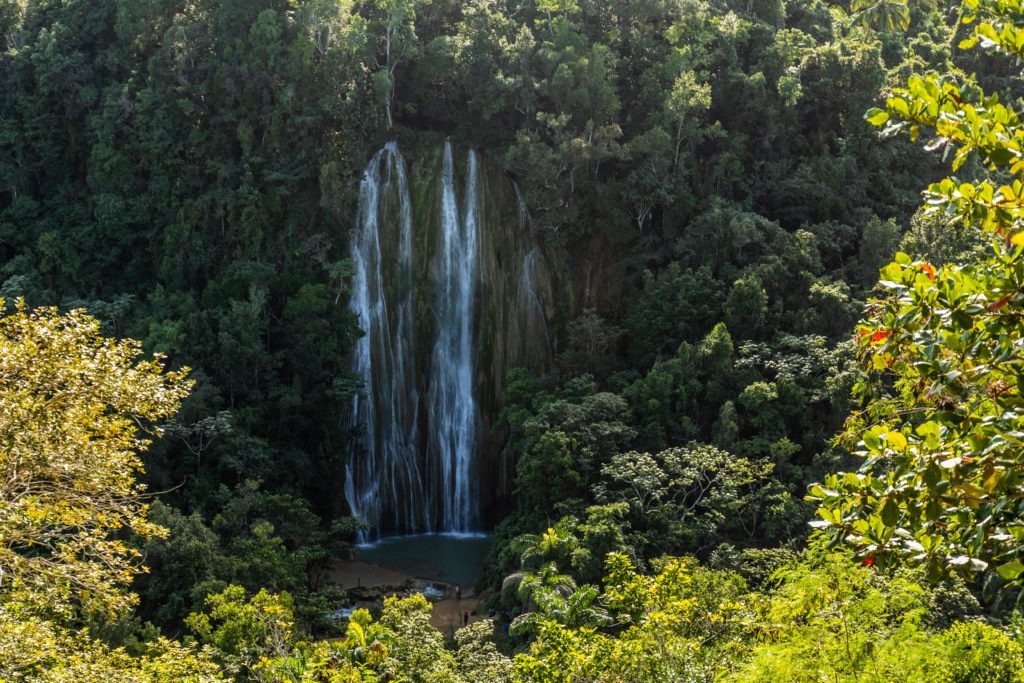 You'll love the Dominican Republic if you enjoy beautiful beaches and all-inclusive resorts. It's also an excellent destination for adventure travelers. And it should fit any budget. As long as you're flexible with dates, you can always find great deals for the Dominican Republic.
The country is located on Hispaniola island, which it shares with Haiti. But the country is not only beaches. The Dominican Republic boasts the Dominican Alps in its central region, where you can hike through its scenic forests and visit impressive waterfalls. If you're into river rafting, visit the Jarabacoa region, where you can also do some awesome mountain biking.
Our top picks for activities in the Dominican Republic
Hike to El Limón Waterfall and swim below it.
Visit Saona Island and swim and marvel at its golden beaches and pristine waters.
Go to Altos de Chavón – a breathtaking replica of a 16th-century Mediterranean village.
To consider
You should consider that the Punta Cana area gets crowded during tourist season and, as a result, can get more polluted. If this concerns you, you may want to travel to a less popular area of the country.
Cuba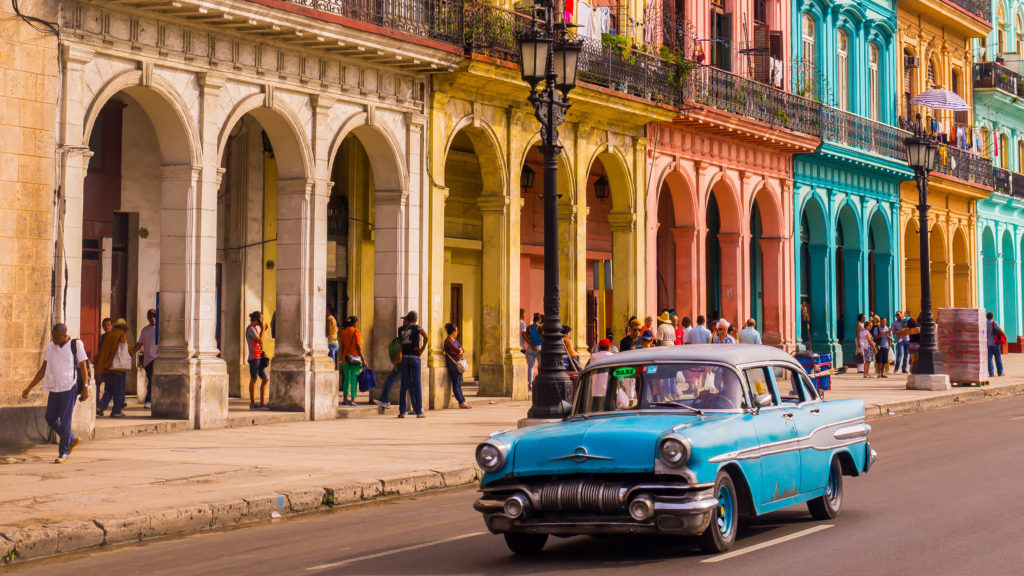 The island of Cuba has everything for your perfect getaway. Its beaches are amazing. When you need a break from the water, you can also explore the architecture and art in its cities. If you're a history buff, you'll enjoy visiting places like La Cabana de Che Guevara and learning about the nation's rich history.
This island nation has a rich history and is working hard to preserve its cultural heritage. Art, literature, and education are in high regard, so the arts scene here is vibrant. We recommend visiting Havana for at least a day if you're staying at an all-inclusive resort.
Our top picks for activities in Cuba
If you can, spend at least a day in Havana (there are tours from resorts) and visit its historic Habana Vieja district. You'll love the iconic Plaza de la Catedral and the stunning El Capitolio.
Enjoy the fantastic beaches – Varadero, Cayo Coco, Holguin, and Havana. They're all amazing!
Visit the Viñales Valley, a UNESCO World Heritage site. Be stunned by the beauty of the landscape and see traditional tobacco farming techniques first-hand.
To consider
When you travel to Cuba, it's essential to be aware that the country's infrastructure may not be as developed or modern as some other Caribbean destinations. Be prepared for occasional challenges, such as limited internet access, variations in service quality, and scarcity of certain goods.
Belize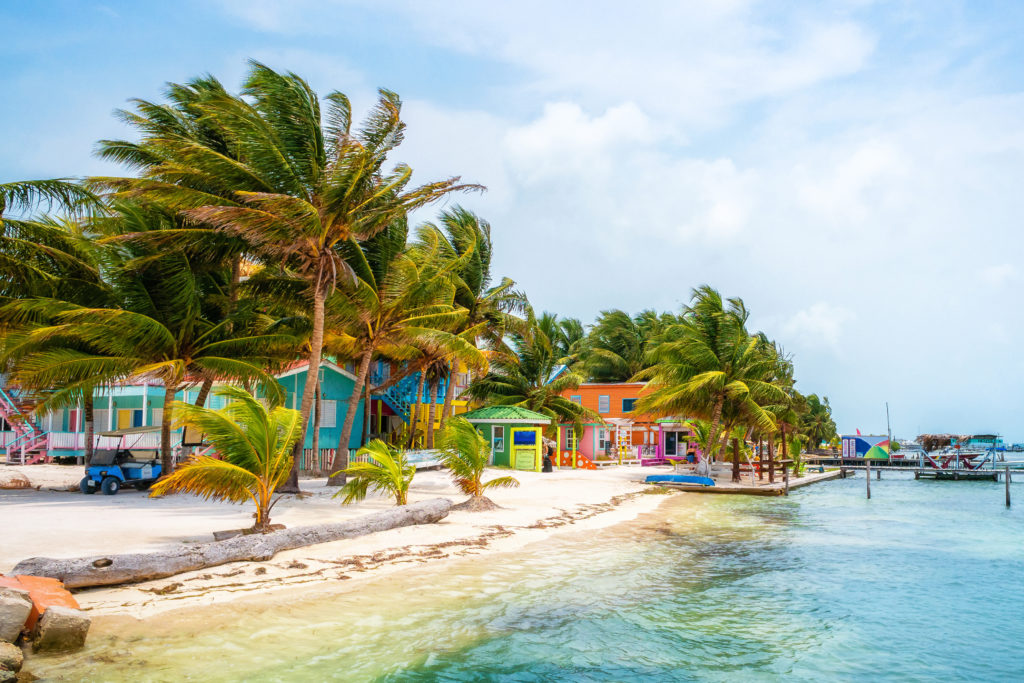 Located in Central America, Belize gets less attention than other Caribbean destinations. But it's a wonderful country to discover. The new jungles and rainforests in Belize amaze travelers. If you want to see the remains of the Mayas, go diving or snorkeling, and experience incredible nature, Belize is for you.
There's unique wildlife here. Belize is home to the only jaguar preserve in the world. Ocelots, tapirs, and over 500 species of birds call Belize home. You'll love hiking the untarnished rainforest and reconnecting with nature. Belize has all-inclusive resorts like all Caribbean destinations, but travelers love the country for its nature, wildlife, and distinct identity. So they travel to smaller hotels away from tourists. When you book your tickets to Belize, ask our agents about the different accommodation options.
Our top picks for activities in Belize
Visit the Xunantunich Mayan Ruins and learn about the mystical Mayan civilization.
Animal lovers should make a stop at the Belize Zoo and Tropical Education Center to discover the animals that are native to Belize.
Belize being a Caribbean destination, its beaches don't disappoint! San Ignacio, Corozal, and Belize City are some popular beaches.
To consider
Remember that the country's coastal areas can become crowded during peak season. If you prefer more serenity, explore the lesser-known regions of Belize, such as the southern Toledo district or the western Cayo district. You'll get the chance to immerse yourself in untouched rainforests, ancient Mayan ruins, and vibrant local communities.
Costa Rica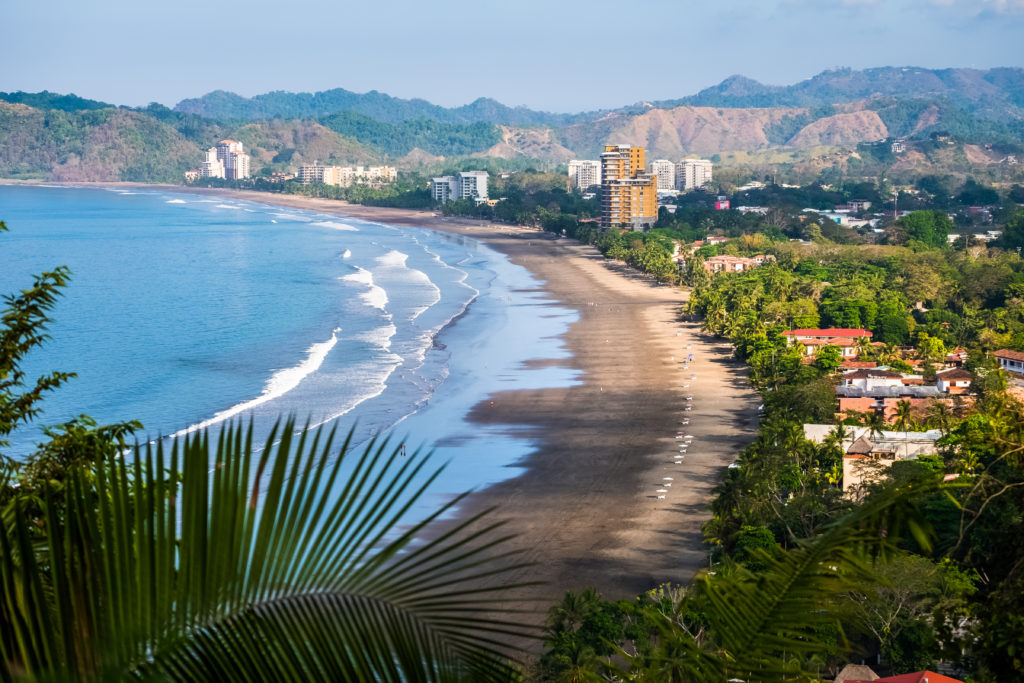 Like all the countries on our list, Costa Rica has stunning nature and great beaches. But Costa Rica isn't just about beaches. You can visit Arenal Volcano, La Paz Waterfalls, and Corcovado National Park, to name a few attractions. Costa Rica is actually the most visited country in Central America! So you should consider visiting, especially with all the affordable flight tickets to Costa Rica. There are several direct flights from major US cities.
Costa Rica is also a global eco-tourism leader committed to environmental conservation. Costa Rica has established a network of protected areas, making up nearly 25% of its total land area. As a visitor, you can enjoy eco-lodges, sustainable tours, and educational experiences about conservation and the country's unique ecosystems.
Our top picks for activities in Costa Rica
For adventure travelers, we suggest going on a Canopy Zip Line Tour and seeing the lush rainforests and stunning views of Costa Rica from above.
Costa Rica has some of the best Spa Retreats in the region, so if you want a serene vacation in the Caribbean, it's a great choice. Top spas include the Four Seasons Resort Spa, The Springs Thermal Resort & Spa, and Spa Sha at Kura Design Villas.
Jaco, Tamarindo, and Playa Grande are just some of the amazing beaches you should visit.
To consider
The country's incredible biodiversity is its ecological wealth and charm. However, some travelers encounter more insects and wildlife than they are used to. But if you come prepared for it, you should have no problem.
Jamaica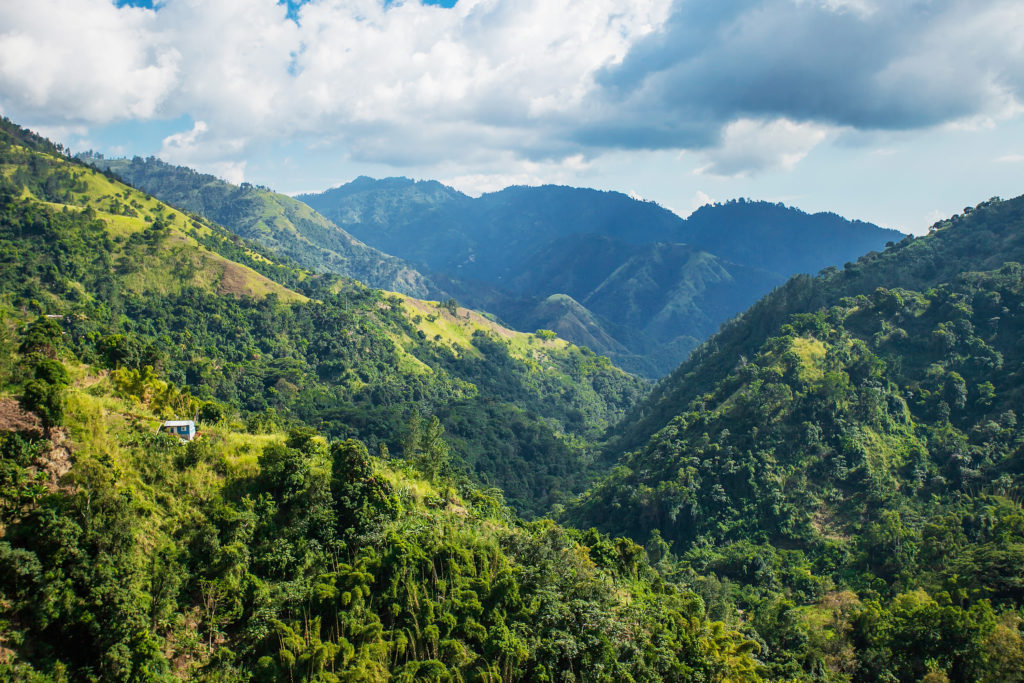 Jamaica is a beautiful island loved for its beautiful beaches, lagoons, waterfalls, and reggae. Its luminous lagoon is an otherworldly place that literally glows in the dark. The Blue Mountains are gorgeous and offer great hiking. By the way, Blue Mountain Coffee comes from here.
The country has three international airports, so if you're looking for cheap tickets to Jamaica, you'll have options to choose from!
Our top picks for activities in Jamaica
Hike the Blue Mountains.
Visit its gorgeous beaches – Montego Bay, Ocho Rios, Port Antonio, and Runaway Bay are just a few of the country's stunning beaches.
Appreciate Dunn's River Falls and Park.
To consider
Remember that Jamaica is very popular and can get touristy during the high season. This isn't necessarily a bad thing, but if you prefer fewer people, travel during the low season or choose one of the other Caribbean destinations.
Book your vacation now
Call our travel agents to book flights to the Caribbean. They have access to unpublished fares and can save you hundreds of dollars! Call +1-(844)-300-7983 toll-free or submit a quote request on our website.
By the way, you can check out our Top 10 Affordable Beach Vacation Spots guide for more vacation ideas!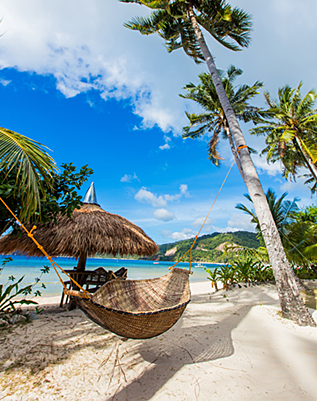 Get it right to your inbox by subscribing to ASAP Tickets weekly emails featuring the hottest flight deals from US to the .
Massive savings • Unsubscribe at any time.
You were sucessfully subscribed
Please check your inbox to confirm the subscription