ASAP tickets wants to celebrate the lifting of social restrictions by showcasing 5 of the biggest music festivals in Europe. In addition to headline acts, we will also give you our cheapest flights deals to Europe. So if you want to break free and enjoy summer how it's meant to be – read on!
Boom, Belgium is the host to the biggest music festivals in Europe and possibly the world. Focusing on electronic music, Tomorrowland brings together some of the planet's biggest names. Furthermore, to enhance your experience, there are accommodation options for every budget, from setting up camp yourself to chilling by the pool in the Terra Solis area. The festival takes place over three different weekends in July, the 15 – 17, 22 – 24, and 29 – 31. Here are some of the talent you will see on Tomorrowland's 14 stages!
Afrojack B2B R3hab
Armin van Buuren
B Jones
Fisher
Hardwell
Jamie Jones
Major Lazer Soundsystem
Cheap flights to Belgium start at $465*rt
Mad Cool Festival, Madrid, Spain
Madrid's Mad Cool Festival is relatively new compared to some festivals. However, since 2016 its reputation for attracting top rock, indie, and dance talent has planted it firmly on the festival map. Spread over four days 6-10 of July, Mad Cool Festival is perfect for those who want to explore Madrid because each day is sold separately. In addition, this year, they have also added Man Cool Festival Sunset on the 10th of September with headliner Rage again the Machine. Furthermore, if you're looking to take in a few cities on your Europen break, check our blog Touring Europe with multi-city flights. Below are some of the artists you expect to see at one of the biggest music festivals in Europe, you can find the rest of the lineup here: 
Imagine Dragons
The Killers
Kings of Leon
Muse
Metallica
Jack White
Cheap flights to Spain start at $419*rt
Glastonbury, Summerset, UK
A list of the biggest music festivals in Europe would not be complete without the Uk's legendary offering, Glastonbury. With just about every genre of music covered, plus spoken word, and workshops, Glastonbury is the mecca for those seeking an authentic festival experience. So if spending four days from June 22 to June with 147,000 in the English countryside sounds like heaven, resale tickets when on sale on March 24. To help you avoid paying extra for flight tickets, check out our blog Top 5 Mistakes When Booking Flight Deals to Europe. And if you are lucky enough to get a ticket to Glastonbury, here as some of the acts you will see:
Kendrick Lamar
Paul McCartney
Billie Eilish
TLC
Olivia Rodrigo
Noel Gallagher's High flying birds
Cheap flights to the UK start at $505*rt
Sziget Festival Budapest, Hungary
Sziget is not only one of the biggest festivals in Europe, but it's also one of the very best! Set in Óbuda-Island in the heart of Budapest, Sziget combines all genres of music across 60 stages for five days straight, from 10-15 August. For accommodation, you can choose from Pre-pitched Tents, Bellepads, Octopods, and even Superstar camping with a swimming pool and pool bar. Below are some of the headline acts:
Arctic Monkeys
Calvin Harris
Justin Bieber
Kings Of Leon
Dua Lipa
Lewis Capaldi
Cheap flights to Hungary start at $479*rt
Afro Nation Portugal
Set in Portugal's Algarve, Afro Nation is the biggest music festival in Europe that brings the best in dancehall, Afrobeats, hip-hop, and R&B. And with the temperature 25 degrees in July, what better place to party than on Praia da Rocha beach. The festival starts on the 1st and ends on the 3rd and has three main stages. Although there is no accommodation, VIP packages are available where you get access to the private beach! Here are some of the acts you can expect to see:
Chris Brown
Burna Boy
Wizkid
Beenie Man
P-Square
Cheap flights to Portugal start at $375*rt
In summary
We want you to book your flights with total confidence. So, our agents are on hand 24/7 to help navigate any questions you have before, after, and during your travel.
Call our experts Toll-Free 24/7 for Phone-Exclusive Deals on 844-300-7983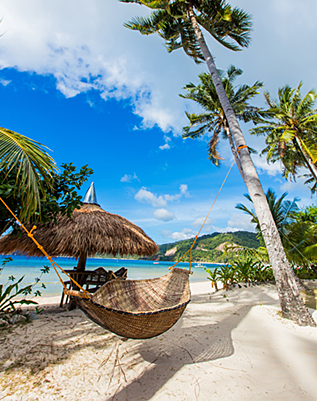 Get it right to your inbox by subscribing to ASAP Tickets weekly emails featuring the hottest flight deals from US to the .
Massive savings • Unsubscribe at any time.
You were sucessfully subscribed
Please check your inbox to confirm the subscription