Spring is here, and summer is coming, which means the European music festival season is set to begin. We're showcasing 5 of Europe's biggest music festivals and will share our cheapest flight deals to Europe with you.
If you've been waiting for the right time to book your summer travel to Europe, now is the time! Get ready to sing along, dance to and take in music by the best acts around. The European festival circuit is one-of-a-kind!
Boom, Belgium is host to the biggest music festival in Europe and possibly the world. Focusing on electronic music, Tomorrowland brings together some of the planet's biggest names. Furthermore, to enhance your experience, there are accommodation options for every budget, from setting up camp yourself to chilling by the pool in the Terra Solis area. The festival takes place over two weekends in July, the 21 – 23 and the 28 – 30. Here are some artists you can see on Tomorrowland's 14 stages!
Afro Bros
Bonzai All Stars
Cryex
Blasterjaxx
A.M.C ft Phantom
12th Planet
Don Diablo
Armin van Buuren
Suark
Cheap flights to Belgium start at $495 for a round trip!
Madrid's Mad Cool Festival is relatively young compared to some festivals. However, since 2016 its reputation for attracting top rock, indie, and dance talent has firmly cemented it on the festival map. Spread over three days on July 6-8, Mad Cool Festival is perfect for those who want to explore Madrid because you can purchase 1-day tickets (3-day tickets are also available). Furthermore, if you're looking to take in a few cities on your European break, check our blog, Touring Europe with multi-city flights. Below are some of the artists you can see at one of Europe's biggest music festivals. The rest of the lineup is available here.
Robbie Williams
Lil Nas X
Machine Gun Kelly
Janelle Monáe
Mumford & Sons
Red Hot Chili Peppers
The Prodigy
Round-trip Cheap flights to Spain start at $349!
A list of the biggest music festivals in Europe would not be complete without the Uk's legendary offering, Glastonbury. With just about every genre of music covered, plus spoken word and workshops, Glastonbury is the mecca for those seeking an authentic festival experience. So if spending five days from June 21 to June with 200,000 spectators in the English countryside sounds like heaven, resale tickets go on sale soon (the event already sold out in November). To help you avoid paying extra for flight tickets, check out our blog, Top 5 Mistakes When Booking Flight Deals to Europe. And if you are lucky enough to land a ticket to Glastonbury, here as some of the acts you will see:
Arctic Monkeys
Lizzo
Guns N' Roses
Lana Del Ray
Måneskin
Elton John
Cheap flights to the UK start at only $525 for a return fare!
Sziget is not only one of the biggest music festivals in Europe but also one of the very best! Set on the Island of Freedom in the heart of Budapest, Sziget combines all genres of music across 60 stages for six straight days, from August 10-15. For accommodation, you can choose from Pre-pitched Tents, Bellepads, Octopods, and even Superstar camping with a swimming pool and pool bar. Below are some of the headline acts.
Billie Eilish
David Guetta
Florence + The Machine
Imagine Dragons
Lorde
Macklemore
Cheap flights to Hungary start at $477 both ways!
Set in Portugal's Algarve, Afro Nation is the biggest music festival in Europe that brings together the best in dancehall, Afrobeats, hip-hop, and R&B. And with the temperature 25 degrees in late June, what better place to party than on Praia da Rocha beach. The festival starts on the 28th, ends on the 30th, and has three main stages. Although there is no accommodation, VIP packages are available where you get access to the private beach! Some of the acts you can expect to see are listed below.
Burna Boy
Wizkid
50 Cent
Scorpion Kings
Little Simz
Cheap flights to Portugal start at $439 for a round trip!
In summary
We want you to book your flights with total confidence. So, our agents are on hand 24/7 to help navigate any questions or issues you have before, after, and during your travel.
Call our experts Toll-Free 24/7 for Phone-Exclusive Deals at 844-300-7983.
You can also check out our selection of lesser-known European music festivals that attract top talent too!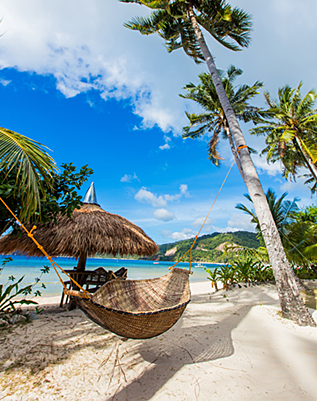 Get it right to your inbox by subscribing to ASAP Tickets weekly emails featuring the hottest flight deals from US to the .
Massive savings • Unsubscribe at any time.
You were sucessfully subscribed
Please check your inbox to confirm the subscription