In ASAP Tickets' Ecotourism guide for European travel, we wanted to look into the most in-demand European destinations for US citizens and offer an alternative example of what it means to be a tourist.
After the pandemic, travelers are seeking out a different kind of adventure. Among the changing requirements, travelers want to notice cleaner air while witnessing the reappearance of wildlife and feel stronger bonds with the communities they are visiting. Subsequently, people are becoming increasingly aware that the health of people and the planet are inseparable.
So if you are planning to travel to any of the destinations listed below,
An Ecotourism guide for European Travel might inspire you to try something you may have yet to consider.
So what is Ecotourism?

In short, Ecotourism encourages responsible travel to natural areas that conserve the environment and sustain the well-being of local people. While also adding elements of education to generate financial benefits for both local and private industries.
So without further ado, let's have a look at the current Top 5 destinations for US citizens in Europe.

Spain

Spain takes being eco-friendly very seriously! In fact, Spain is currently ranked 4th in wind power production. Regarding Ecotourism, Spain offers travelers some great activities and accommodation options! In addition, the best time to visit is between June and September- as temperatures average around 30 degrees.
Activities

Cycling tour of Andalusia
Exploring Sierra Nevada National Park
View the PalaeolIthic cave paintings
Canyoning at Barranco de Mela (Abdet, Alicante)
Make artisan goat's cheese with tasting in Aracena and Picos de Aroche
Eco-friendly accommodation

Converted stables
Moroccan glamping tent
Detached holiday home with its own facilities
Mountain views
Private pool
Glamping and dream hotel
Private bathroom
Lounging area
Hiking
Paddle Surf, Windsurfing, Kayaking on the beach and lake
17th-century farmhouse
Private bathroom
Terrace and gardens
Cooking classes
Organic winemaking
There are also opportunities to volunteer on organic farms or help endangered wildlife- all great ways to help the sustainable travel industry. That said, check out FarmStayPlanet for a host of Agriturismo guides and accommodation ideas. Furthermore, check out our blog if you want hits and tips on How to find The cheapest Flights to Europe.
Italy
Italy has at least 54 Unesco heritage sites. So there is no wonder the European Union has backed their National Tourism Agency to become more eco-friendly. Furthermore, the redevelopment of the Porto Tolle thermal power station, which will see the Port flourish into a sustainable tourist hub and Delta Farm, is evidence that change is really happening.
Activities

Rome by Night E-Bike Tour
Florence Eco Tour by Electric Golf Cart
Kayak tour on Lake Albano
The Path of the Gods walk
Chianti Wine Tour with Lunch, Visit S.Gimignano, Organic Wineries
Eco-friendly accommodation

Eco-sustainable premises
Swimming Pool
Cooking lessons
Wine tours
Tennis, Golf, Riding, Fishing
En-suite bathroom, private entrance, and veranda
All food and produce come from on-site agricultural and farming
Guests all eat together
During summer dinner is served on the air-conditioned veranda
Excursions on foot, and by bike
Lodges built with natural eco-compatible materials are positioned about 3 meters high above the trees.
Yoga course
Shiatsu massages
Bread-making course
Search for truffles
Click here to check out the Italian Association for Responsible Tourism map for all tourist locations.
Greece

Where to start with Greece? Not only did the EDEN Awards for European Destinations of Excellence award Patra the title of best sustainable Cultural Tourism destination. In addition, The lonely planet awarded Greece the 2021 winner for Best Gourmet Destination, stating that Greek cuisine uses 100% local products.
Activities

Private Gourmet Food Walking Tour in Athens
Santorini Caldera Cruise
Sunset at the Cape Sounion Half Day Tour
3-Day Classical Greece Tour: Epidaurus, Mycenae, Nafplion, Olympia, Delphi
Dinner in the Sky Athens
Eco-friendly accommodation

Eco-farm activities
Traditional Greek green farming, gardening, breeding, soap making, organic wine production, and seasonal cooking
Five nights' accommodation in a private farmhouse
All meals (breakfasts, lunches & dinners included)
Admission fees to all archaeological & cultural sites
6 accommodation options to choose from
Introductory sailing course
Professional hikes and orienteering course
Watersports with Drepani ski center
Soap making workshop with Olive Lab
Private balconies to natural toiletries
Diving opportunities
Cooking lessons
Hiking routes in Amorgos
Swimming pool
Greece has an abundance of natural resources, and you will find there are great ways to enjoy them in green hotels, eco farms, and working vineyards that offer truly unique experiences.

For more information or to check out what's new visit Ecotourism Greece, where you will find a tour and hotel pick of the week.

Croatia
When we think of Croatia, images of deep blue seas framed by sprawling landscapes come to mind, and rightly so. But did you know many of the beaches and marinas in Croatia have been awarded the blue flag? An exclusive eco-award granted when both water quality and environmental management have been met.
Activities

Visit Histria Aromatica, Istria: agricultural, working, educational, and tourist estate
Cadmos Village, Dubrovnik Riviera: zip-lines, archery, paintball
Istria Outdoor: cycling, accommodation, fine wine, and dining
Skywalk Biokovo and White Water Rafting
Sunset horseback riding and yoga tour in Istria
Eco-friendly accommodation

Heritage eco villa max 6 persons
Fully furnished kitchen
Color Changing LED Light Pool
Tibetan Yoga session
Organic vegetable and herbal »You-pick« garden
4 bedrooms and 3 bathrooms
10 m from the sea
Private beach
Terrace directly above the sea
Guests who don't want to use their car will have the possibility to use a jeep.
2 self-contained holiday villas
Sun deck around a private 20m² pool
Electricity and hot water are supplied by its own solar panels
Outdoor kitchen with a traditional stone grill
Panoramic view over the mountainous
These are just a few examples of eco-accommodation in Croatia- in fact,
An Ecotourism guide for European Travel could be written on Croatia alone. Because there are villas in national parks, hotels in the mountains, and even ranches in the hillsides of Sumartin. The truth is whatever sustainable experience you are looking for, there is no doubt Croatia offers it.
Sweden

In 2020 Euromonitor International ranked 99 countries worldwide on their Sustainable travel index and awarded Sweden first place. Of course, having over 250 hotels that meet the Nordic Eco-label requirements, and with Lonely Planet rating Gothenburg as the Best City for Leisure, using just a few examples, it's easy to understand why.
Activities

Aurora Sky Station at the Abisko National Park
Gothenburg Culture Festival
Edens Garden: kayak, canoe, wood-fired hot tubs, and guided beaver safaris
Husky Tours Lapland
The Wooden Bicycle Tour in Stockholm
Eco-friendly accommodation
8 uniquely designed rooms to choose from including, The Mirrorcube, The Bird's nest, The Ufo, and Dragonfly
Incinerating toilet, electricity, underfloor heating, air conditioning
Kayaking in Lule River
Forest spa – Sauna/Relax package incl. Jacuzzi
Bear spotting in the midnight light
Camouflaged liWle cabins
Primitive hotel-no electricity or shower
Canoes and boats are available to rent
Bushcraft survival course
Floating sauna
Room for 2 people, situated at the edge of the forest with a view of the water
Free from electricity
fireplace
Solar-powered charging equipment available
Outdoor toilet/bathroom

Sweden is really setting the standard when it comes to Ecotourism and continues to push boundaries. In addition, If you would like to find out more about any of the countries we have mentioned, why not read our blog on 5 of the Best Travel Guidebooks for Europe.
Conclusion

We hope our blog, An Ecotourism Guide for European Travel, has given you an insight into alternative activities and accommodation. Because the reason why sustainable tourism is so important is that it has the opposite effect on Overtourism. For example, instead of applying pressure on a destination's resources and inhabitants, Ecotourism works to protect landmarks and natural wonders. However, if the idea of working in Rakvere on a hemp farm for food and loggings is not up your alley, you can support Ecotourism simply by being mindful of where you stay.
Call us for free trip planning 844-300-7983 (24/7, toll-free) or request a quote for your flight to Europe online.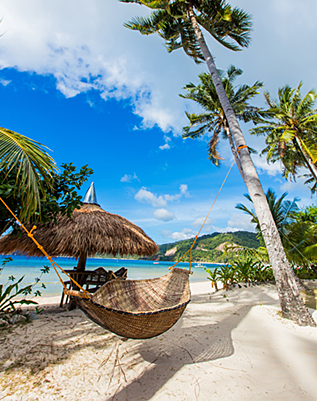 Want to get the ultimate cheatsheet for saving on flights to the Europe?
Get it right to your inbox by subscribing to ASAP Tickets weekly emails featuring the hottest flight deals from US to the Europe.
Massive savings • Unsubscribe at any time.
You were sucessfully subscribed
Please check your inbox to confirm the subscription