The World Airline awards began in 1999 when a company Skytrax launched a global customer satisfaction survey. The award-winning airline is voted for by customers only. The key directive of the survey is for airline customers to make their personal choice of Top Airline 2019. Out of all the airline rating systems, Skytrax is the most globally recognized.
Over 100 nationalities participated in the 2018-2019 survey with 21.65 million eligible survey entries. Importantly, survey respondents received no payment or reward of any type, with all submissions collected on a voluntary basis. Moreover, customer surveys are provided in English, French, Spanish, Chinese, Russian and Japanese.
Furthermore, the survey results include over 300 airlines. Therefore, aspects rated by the customers are both the airport and onboard environments with data weighting applied to provide equity when evaluating airlines of different size.
The outcomes were announced at the World Airline Awards, held on Tuesday 18th June 2019 in the Musée de l'Air et de l'Espace du Bourget at the Paris Air Show. Airline leaders and top airline management from across the globe attended the event to receive their 2019 Awards.
Top 3 airlines include Qatar Airways, Singapore Airlines, and ANA All Nippon Airways.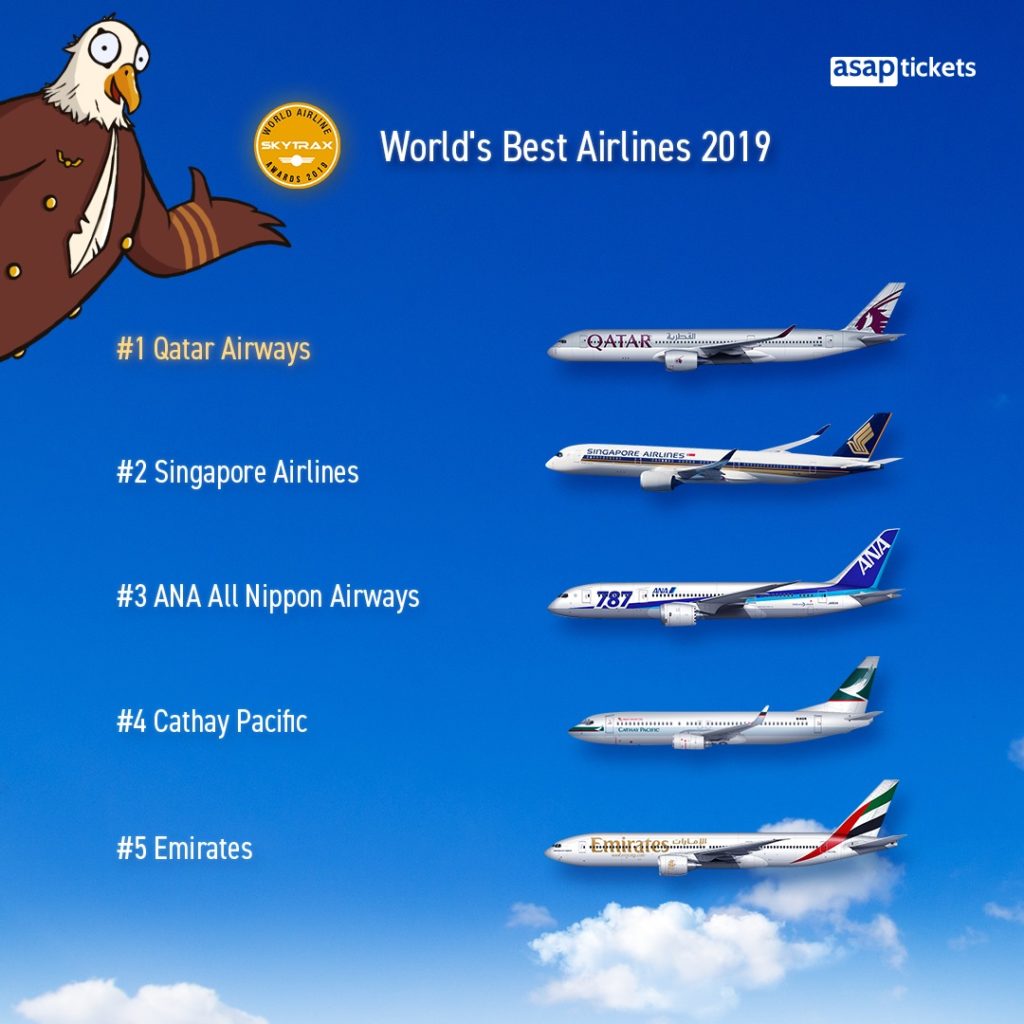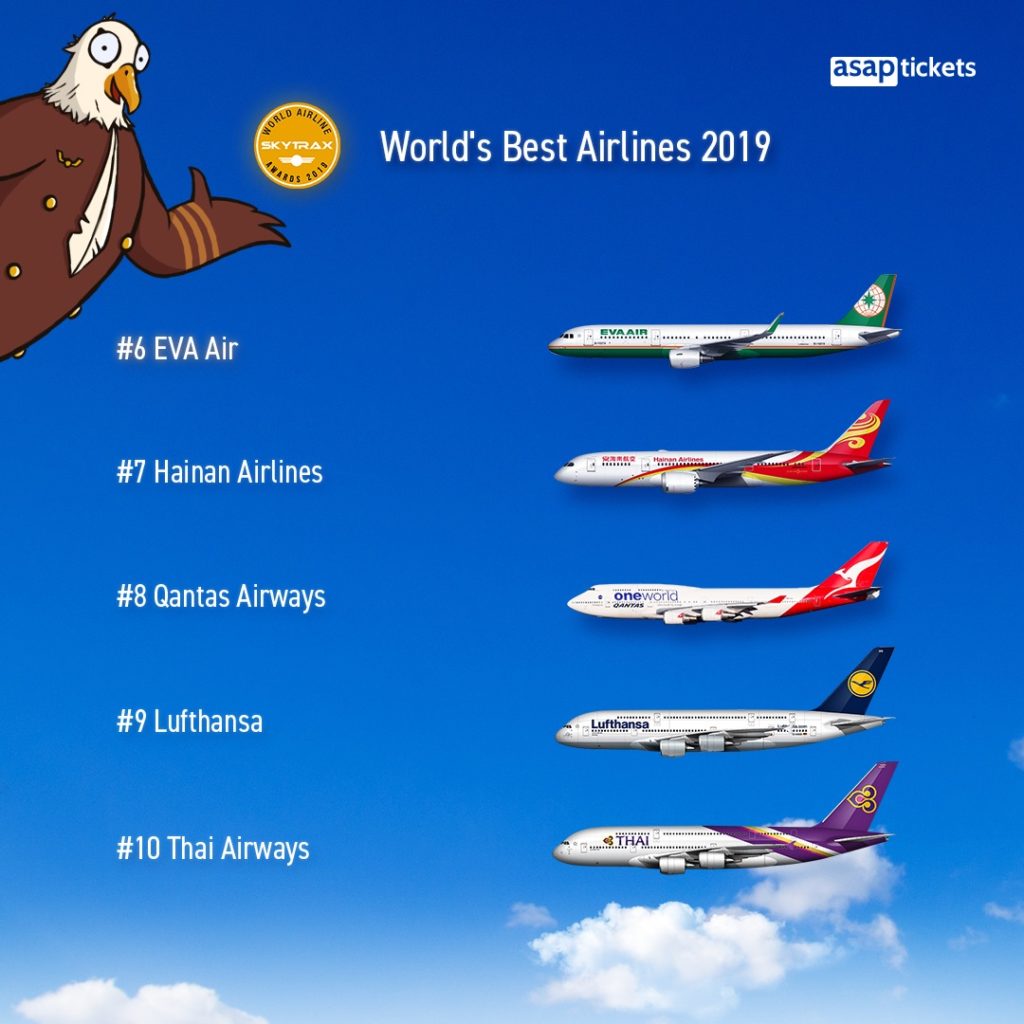 Qatar Airways has grown to more than 140 locations globally in a comparatively short time, providing service excellence rates that helped the award-winning airline become the world's best.  Qatar Airways scooped the top award being named the World's Best Airline, also winning awards for the World's Best Business Class, the World's Best Business Class Seat and the Best Airline in the Middle East.
Singapore Airlines is one of the world's most renowned travel brands. The Singapore Girl is an internationally recognizable icon that provides the high standards of care and delivery that clients have grown to demand from Singapore Airlines. The company operates across 6 continents and has one of the youngest aircraft fleets in the world. Singapore Airlines also won The World's Best Cabin Crew award.
ANA All Nippon Airways of Japan has taken out third place for another year. They are the largest airline in Japan and a member of the Star Alliance. ANA All Nippon Airways is Japan's biggest airline. ANA was founded in 1952 and operates around 80 global routes and more than 110 national routes. Since 1999, ANA has been a Star Alliance member. ANA All Nippon Airways also wins World's Best Airport Services award.
Our travel agents at ASAP Tickets are always ready to help you plan your perfect trip with most of Top Airlines 2019! Call us now at 844-300-7983 to talk to a friendly travel agent and find out how they can help you.
Meet some of our best travel agents here, or find out more about our booking process here!
P.S. Don't forget to meet some of our best travel agents!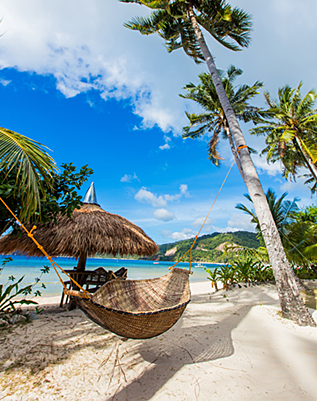 Get it right to your inbox by subscribing to ASAP Tickets weekly emails featuring the hottest flight deals from US to the .
Massive savings • Unsubscribe at any time.
You were sucessfully subscribed
Please check your inbox to confirm the subscription