It takes quite a lot of time to travel to Africa and the Middle East and often includes a layover. The multi-stop flight to Africa and the Middle East, however, can not only save you cash but also bring amazing memories. Casablanca, Ataturk, Cairo, Doha, Abu Dhabi, Dubai, Addis Ababa, and Johannesburg are the most popular layover points for multi-stop flights to Africa and The Middle East. You'll be amazed that these incredible airports are very modern and passenger-friendly. We've gathered some The Middle East and Africa Travel Tips on how to make the most of your multi-city trip and time spent in an unknown city. Some airports offer services for a layover, others do not. Additionally, some airports also provide unique tours, so it's vital to understand some of the 2019 layover hacks on your way to Africa and the Middle East.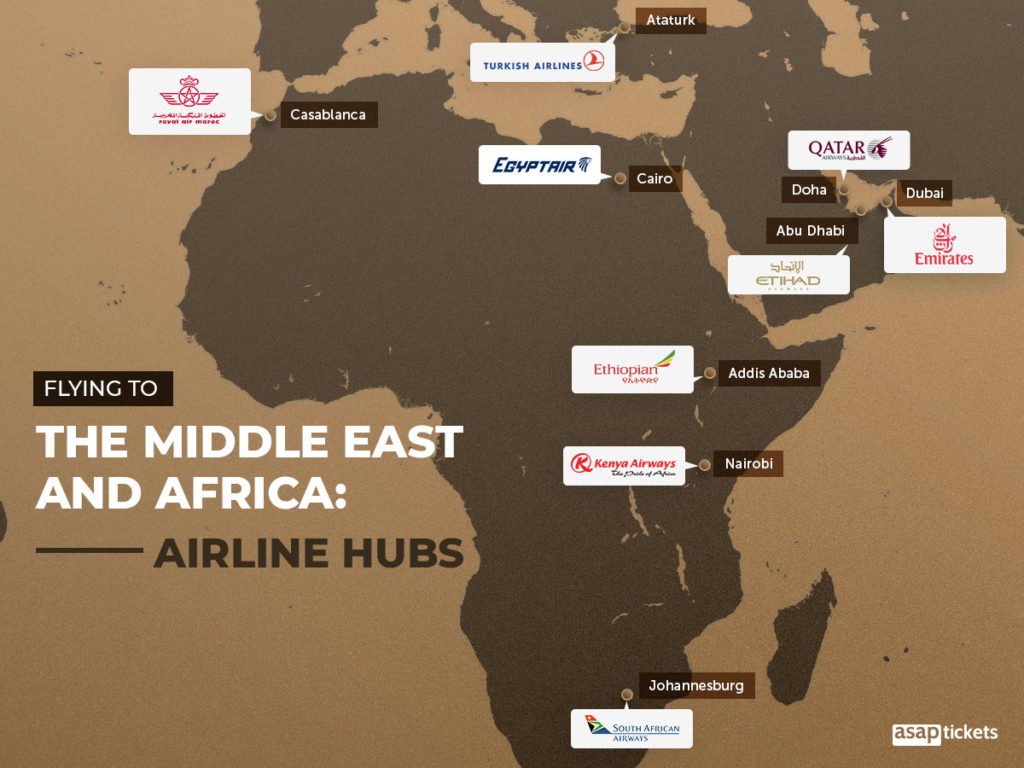 CASABLANCA
Casablanca Airport is located outside the city, therefore layover time should always be considered. If it's three hours, you could visit the nearest neighborhoods Bouskuora and Californie. Both suburbs have amazing massive houses, green gardens, and golf courses. Six hours allow the opportunity to explore Casablanca further. Take a train to the Old Medina to stop at Casa Port from the airport and see some of the beauty of Casablanca. Walk from the railway station to the Medina and watch narrow streets with endless stalls filled with traditional handmade items, women offering henna tattoos, leather clothing, and more. Stop at any Medina restaurant and eat deep-fried seafood together with mint tea. After spending a good couple of hours inside the Old Medina, discover the New Medina, enjoy its wide streets, white buildings with a Europe-meets-Morocco kind of architecture, and wooden doors and stairs. After spending a few hours in the Old Medina, explore the New Medina, enjoy its broad streets and white buildings with unique architecture. 
If you decide to stay at the airport, it offers a variety of dining and duty-free shopping options.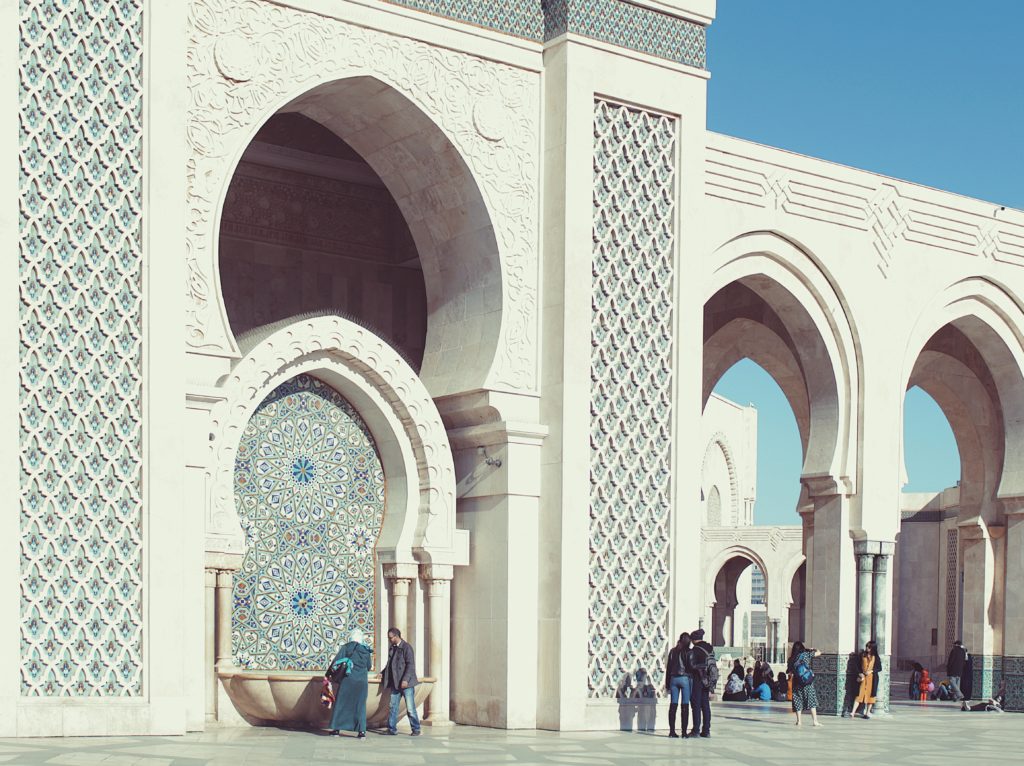 ATATURK
Ataturk airport is Europe's fourth busiest airport. During the layover, you could visit TAV Gallery in the International terminal and check out the artwork, which is inspired by Turkish Nature. Additionally, the airport has a variety of shops and dining options. You can buy local specialties like halva and Turkish delight at a market-inspired shops, which are designed to look similar to a real market. In addition, dining options in Ataturk Airport are endless and vary from fast-food chains to national cuisine inspired restaurants. 
Taxi, Havatas airport shuttle and the metro are the only options for those who want to visit the city center. We recommend heading out on the Bosphorus and tour Istanbul by boat, where you can see both the European and Asian sides of the city from the water.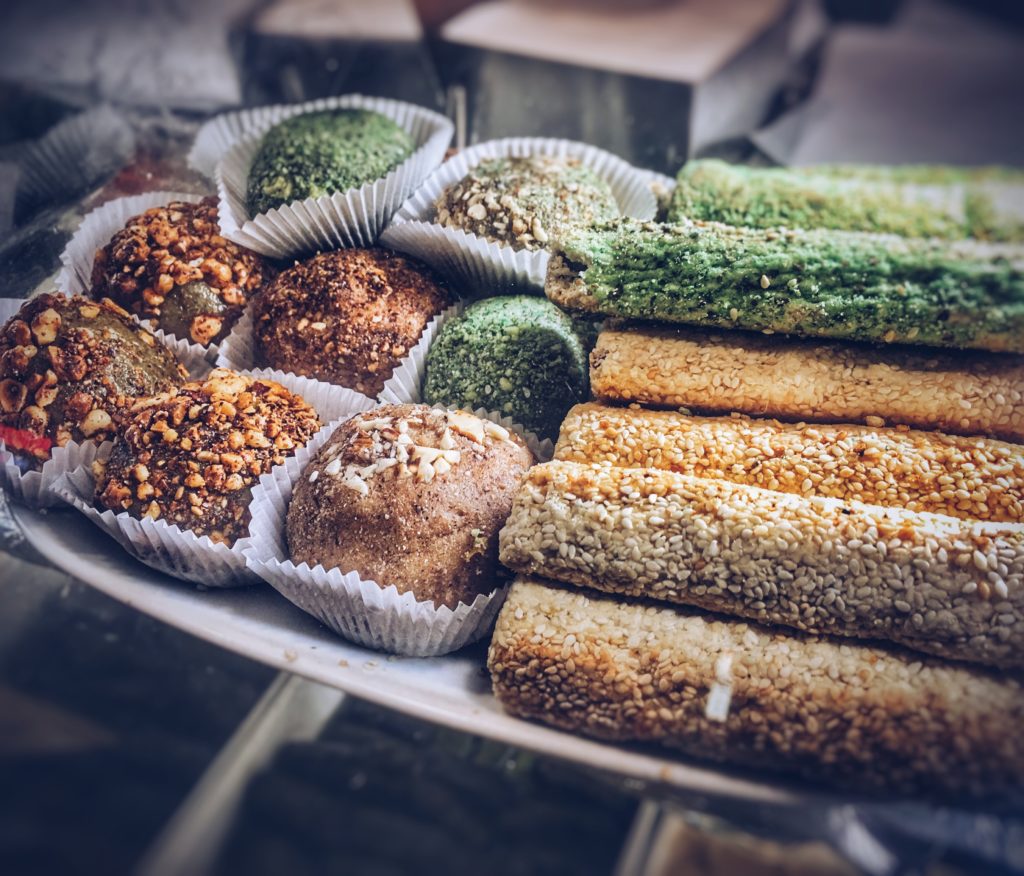 CAIRO
Central Cairo is located 13.5 miles away from the airport, making it possible for you to get out of the airport and see some of the landmarks. You can use the airport's Shuttle Bus that can take you to any of the destinations: Heliopolis, Nasr-City, Downtown Cairo, Giza, Mohandesin, Zamalek, Maadi, and Haram (the Pyramids area).  Buses depart every half hour and charges in Egyptian pounds. You can grab a Cairo International Airport taxi at any time.
You could do it on your own or book a tour. There are bus and walking tours, private tours to the pyramids, boat rides, day trips, biking tours, cultural, food, wine, and nightlife tours and tons more! 
There is also plenty to do at the Cairo airport for travelers stuck on a layover. There are a number of amenities at the airport, including hotel staff who can book a room for you, tourism offices, hotels and cafes, banks, lounges, duty-free shopping, and medical services.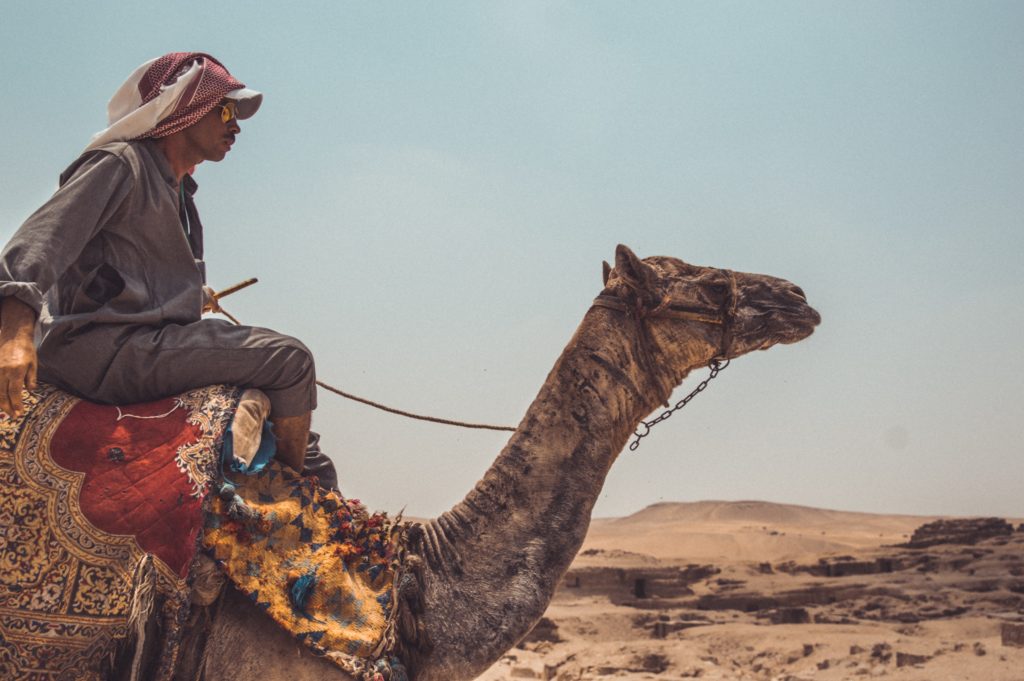 DOHA
The airport seems to have little choice of food, but there are eateries with Middle Eastern, international, and Western cuisine. You could taste Arabic mezze platters at Qataf Cafe, and follow it up with tea and traditional candies. 
Qatar Airways has partnered with the Qatar Tourism Authority to provide a free Doha tour for transit travelers, meaning you don't have to travel or set up your own itinerary.  Tour highlights include the Pearl Qatar, Katara Cultural Village, the Museum for Islamic Art, and the Souq Waqif. Four tours are offered daily, and you can book at the Doha City Tour desk. 
Some travelers claim Doha Airport feels like a high-end shopping mall, you're going to discover everything from newsstands and convenience stores to an enormous choice of Duty-Free and lots of global fashion brands. 
You can also see local artists ' artwork throughout the airport or explore the Vitality Wellbeing & Fitness Center with swimming pool facilities, hydrotherapy tub, fitness, tennis courts, and toilets.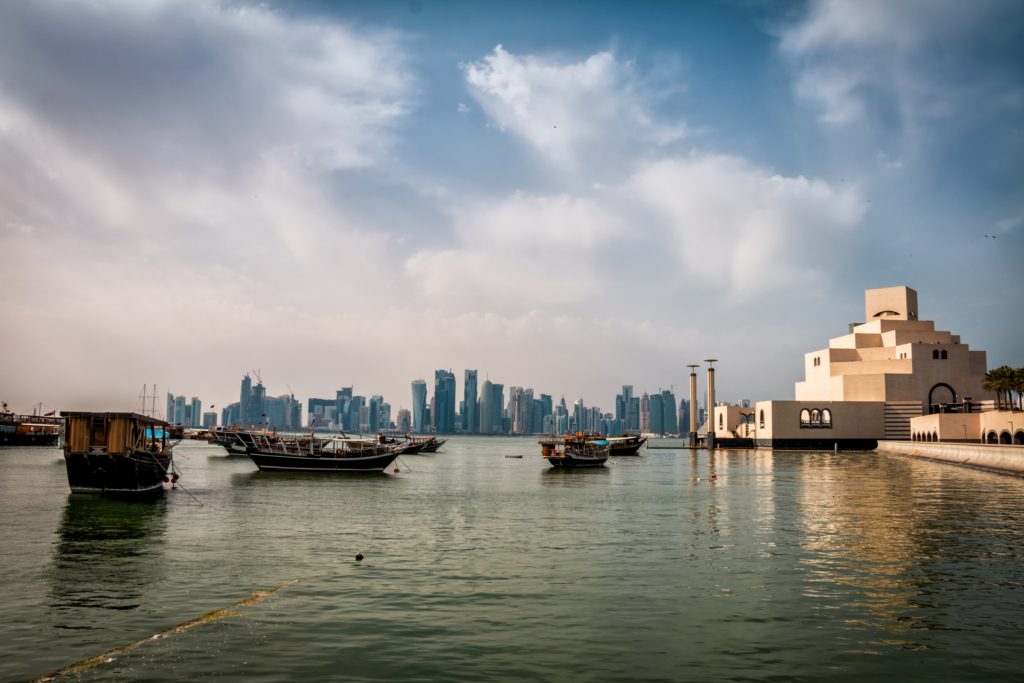 ABU DHABI
There are a few ways to keep you comfortable if you're at Abu Dhabi Airport with a layover. There are plenty of boutiques and cafes, many are accessible 24 hours a day. You could also find multiple shopping options, both Middle Eastern and international boutiques, as well as large Duty-Free shopping areas.
If you've got 3+ hours and choose to get out of the airport, the Al Ghazal Golf Club offers golfers a wonderful way to stretch legs between flights. Additionally, you could visit Sheikh Zayed Mosque, the city's most iconic landmark. Abu Dhabi is also known for having the world's largest carpet and one of the largest chandeliers. 
Furthermore, visit the Louvre Abu Dhabi, the company new region of the iconic art museum. The public bus connects all airport terminals with the city center. The air-conditioned bus runs each and every 40 minutes, 24-hours a day.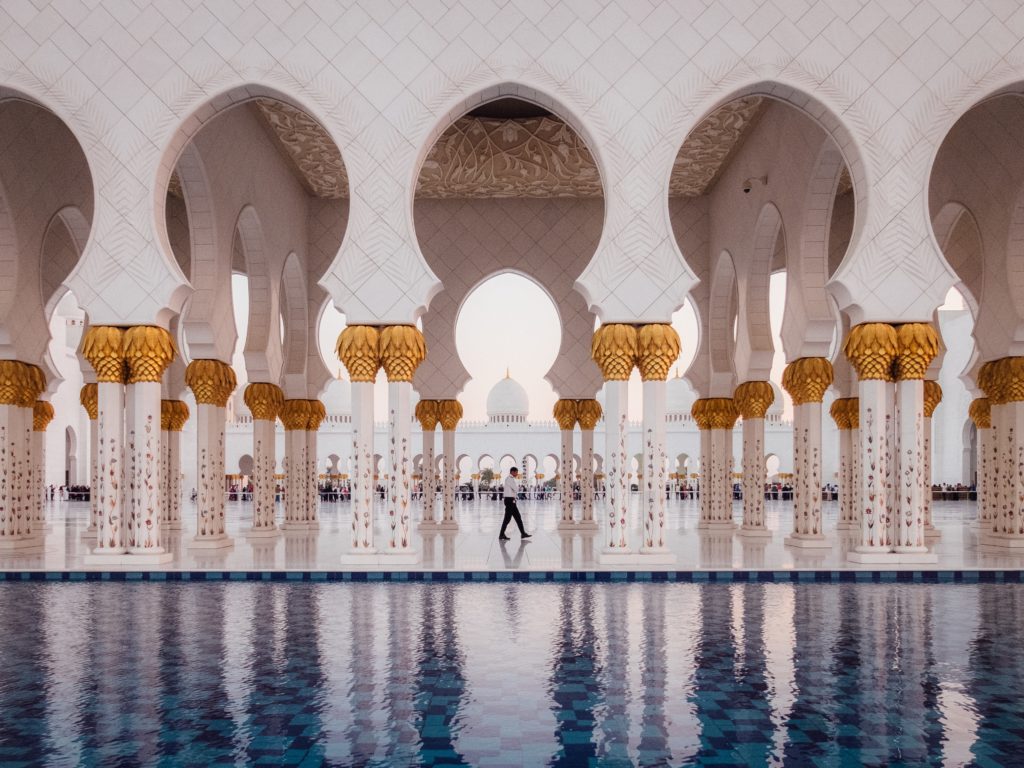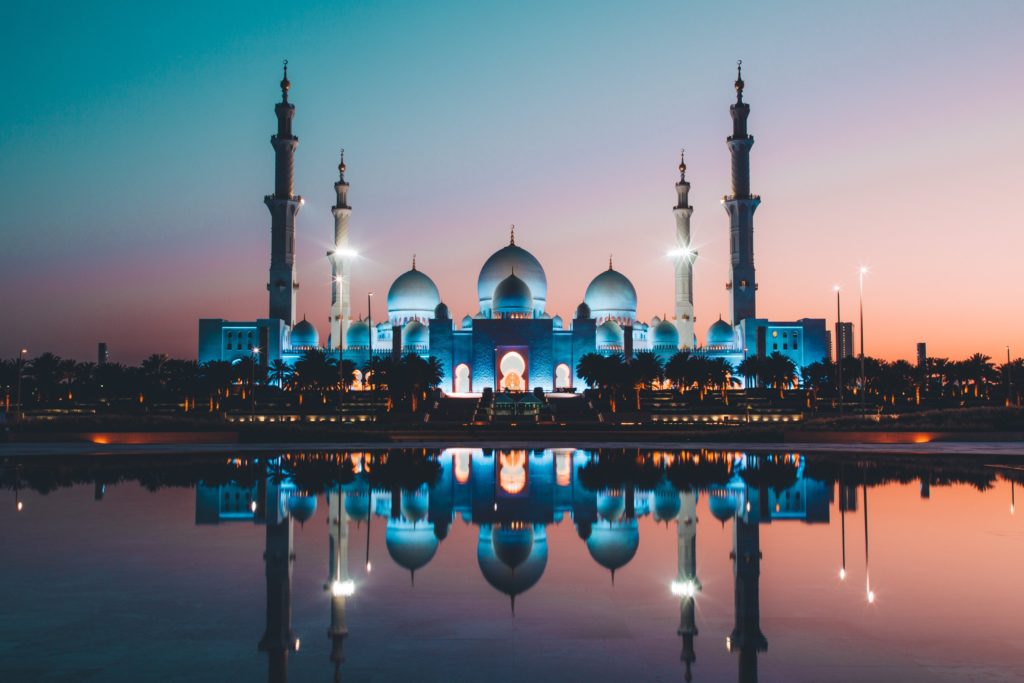 DUBAI
With dozens of dining options, you'll undoubtedly find something delicious to eat. Middle Eastern, Indian, Thai, Italian, Irish, Tex Mex, and Japanese cuisine are all available. Shopping is a serious activity here, with seemingly endless Duty-Free areas and a whole host of international boutiques. Pick up some local goods, like dry fruits or chocolate – they make great souvenirs for friends.
Dubai Airport is located just a few minutes from the Dubai city center. Combined with easy transit options and a layover of at least 5 hours, checking out the city may be the best way for you to pass the time until your next flight. Plenty of tour operators offer half- or full-day excursions in and around the city. City highlight tours stop by the Burj Khalifa and other top attractions.
Additionally, many spas are located across all terminals, providing massage services, aromatherapy, body scrubs, reflexology, hair cut and styles, and manicure/pedicure.
 Furthermore, located near Gates B7 and B27 in Terminal 3, Zen Gardens is an indoor oasis perfect for some quiet time or meditation.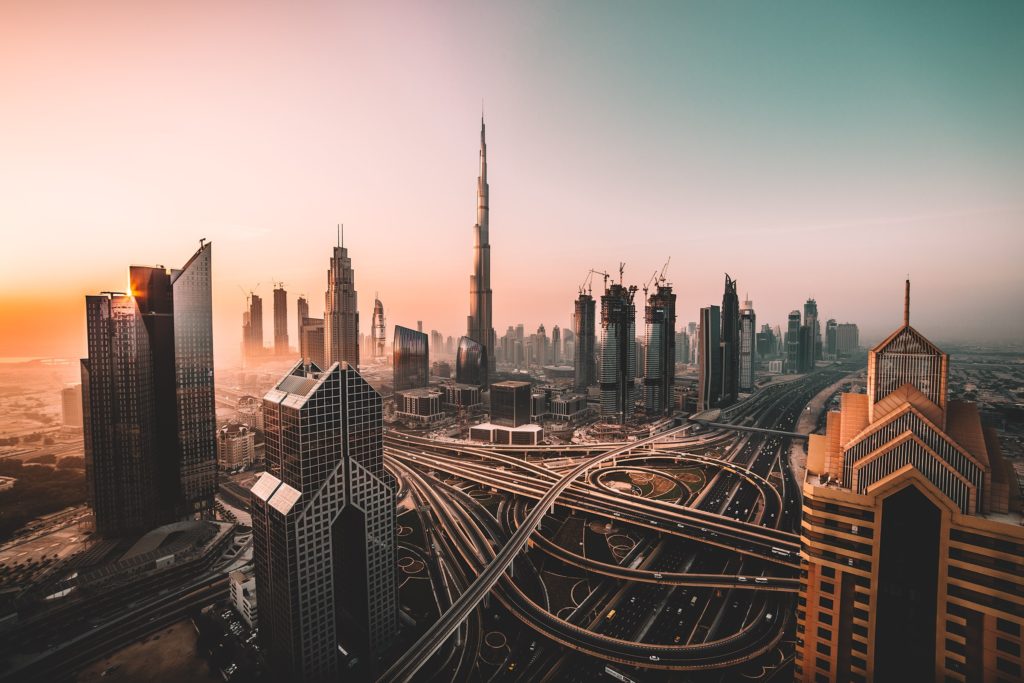 ADDIS ABABA
Addis Ababa is one of the layover points at a multi-stop flight to Africa, India, and the Middle East. Ethiopian Airlines offers cheap flights to these otherwise-hard-to-reach destinations. So many travelers find themselves with a long layover in Addis Ababa either at the beginning of their Ethiopia journeys or en route to somewhere else. Ethiopia's capital is a dynamic city with a handful of world-class sites, excellent food, the largest market in Africa.
Travelers and locals recommend visiting Ethiopian Ethnological Museum, Africa Hall, Trinity Cathedral, St. George Cathedral and multiple restaurants with Ethiopian cuisine.
Addis Ababa is a huge city, with lots of different neighborhoods and traffic. Fortunately, the parts of interest to tourists are in a relatively compact area. Navigating the city is pretty straightforward, but it's worth familiarizing yourself with major landmarks and how to correctly pronounce them.

JOHANNESBURG
Johannesburg Airport is another popular layover point taking a multi-stop flight to Africa has multiple shopping and dining areas. In addition to Duty-Free zones, there are plenty of African jewelers and shops that offer great souvenirs.
Two viewing areas are a quieter place to watch planes coming and going. Each terminal has an observation area.
If you want to stick to public transit, you can ride the Gautrain to Sandton, a shopping district known as "Africa's Richest Square Mile". You can spend your time here, or switch to a train line that connects to downtown Johannesburg.
Get your excursion started at Constitution Hill, a former prison that today describes the tumultuous history of the 20th century here. The Apartheid Museum is another must-see, though it is south of the city center. Visit the hipster-feeling Maboneng neighborhood – a successful example of urban renewal. Johannesburg Botanical Gardens and Delta Park are good respites from the city. Top shopping happens at Neighbourgoods Market and the Mall at Rosebank.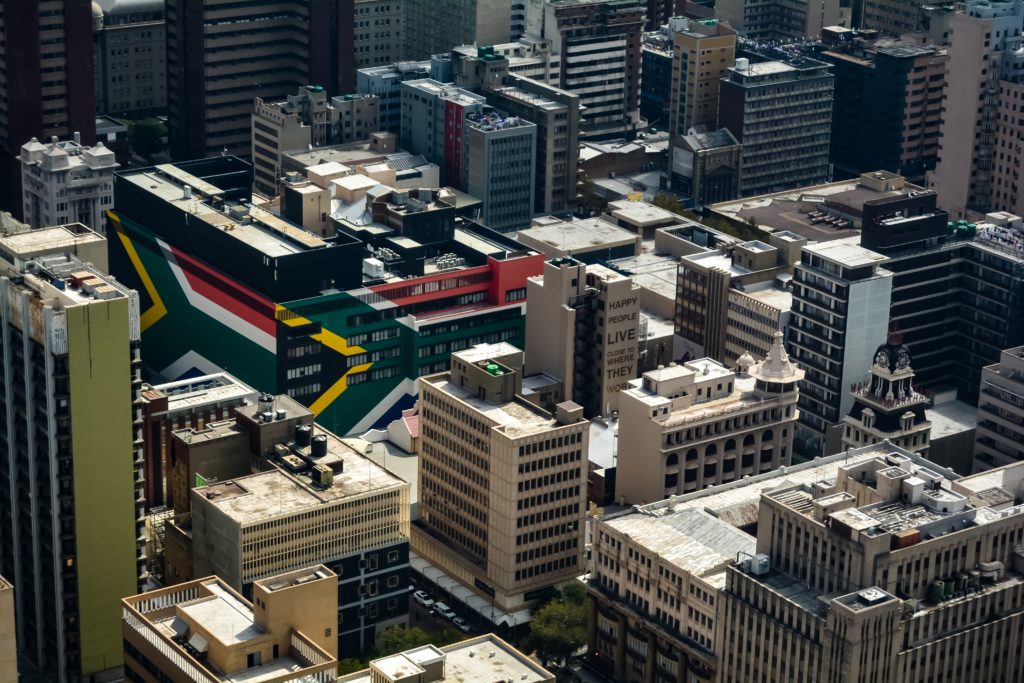 No matter where you would like to go to Africa, our expert travel agents can help you find the best value deals for your travel dates. Call an agent at 844-300-7983 to get your free customized price quote and before you know it, you'll be enjoying some quality family time in your country!
Get packing!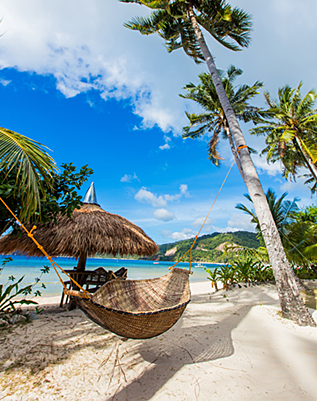 Get it right to your inbox by subscribing to ASAP Tickets weekly emails featuring the hottest flight deals from US to the .
Massive savings • Unsubscribe at any time.
You were sucessfully subscribed
Please check your inbox to confirm the subscription