The holiday season is a time for warmth, togetherness, and celebration. What better way to make the most of this festive period than by embarking on a memorable journey to your desired Christmas destination? As you plan your Yuletide travels, consider Philippine Airlines (PAL) for your Christmas flights. In this blog, we'll explore why PAL is your ideal choice for holiday travel and how ASAP Tickets can help you find affordable flights, making your Christmas season even more special.
Why Choose PAL for Christmas Flights?
Time-Honored Tradition:
Philippine Airline Legacy: With over eight decades of experience, PAL stands as a symbol of reliability, offering a time-honored tradition of excellence.
Comprehensive Network:
Global Reach: PAL's extensive network links the Philippines to various international destinations, ensuring you can easily reach your Christmas getaway.
Premium Comfort:
Enhanced Travel Experience: PAL prioritizes passenger comfort with modern aircraft, in-flight entertainment systems, and attentive cabin crew.
Festive Atmosphere:
Christmas Spirit: PAL embraces the season's joy with holiday decorations and special in-flight features, creating a festive atmosphere for your journey.
Affordability:
Budget-Friendly Options: Philippine Airlines offers a range of fare choices, including cost-effective selections, allowing you to discover cheap Christmas flights that match your budget.
Exceptional Service:
Filipino Hospitality: Experience the renowned warmth and hospitality of the Filipino people through PAL's exceptional customer service.
Safety Assurance:
Health and Safety Measures: PAL has established rigorous health and safety protocols, prioritizing your well-being during your journey.
Award-Winning Airline:
Industry Recognition: Philippine Airlines been honored with numerous awards, cementing its status as a world-class airline.
Convenient Layovers:
ASAP Tickets: Your Key to Saving on Christmas Flights
ASAP Tickets is your ultimate money-saving companion when booking PAL Christmas flights. Their dedicated travel experts work diligently to find the best deals, ensuring you enjoy a festive journey without breaking the bank. By offering competitive pricing, flexible options, and personalized service, ASAP Tickets helps you make the most of your Christmas travels. In addition, for festive inspiration, check out our blog, 6 Destinations You NEED To Visit This Christmas.
Conclusion
When it comes to Christmas flights, Philippine Airlines is the top choice for a festive and memorable journey. PAL makes your holiday travel special with a legacy of excellence, an extensive network, affordable fares, and a commitment to safety and service. Add ASAP Tickets to the mix, and you have a winning combination for savings and service excellence. Choose PAL for your Christmas flights and let ASAP Tickets take care of the rest, making this holiday season one to remember. Furthermore, Check out all our latest Philippine Airways flight deals, and for a free quote from one of our travel managers, call 888-668-0832 toll-free.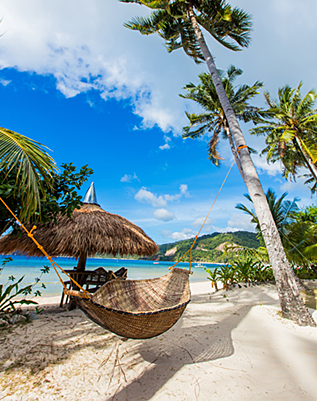 Get it right to your inbox by subscribing to ASAP Tickets weekly emails featuring the hottest flight deals from US to the .
Massive savings • Unsubscribe at any time.
You were sucessfully subscribed
Please check your inbox to confirm the subscription