Sometimes flying can be a frightening experience – not only for people but for animals too. So, if you're thinking of getting away from it all by going on a long trip but you can't bear to leave your pets behind, taking them with you is a real consideration. Therefore we have put together a few tips that will help you with the requirements of pet travel in Coivd times and ask how do you prepare your pet for flying on an airplane?
Can my pet fly on an airplane?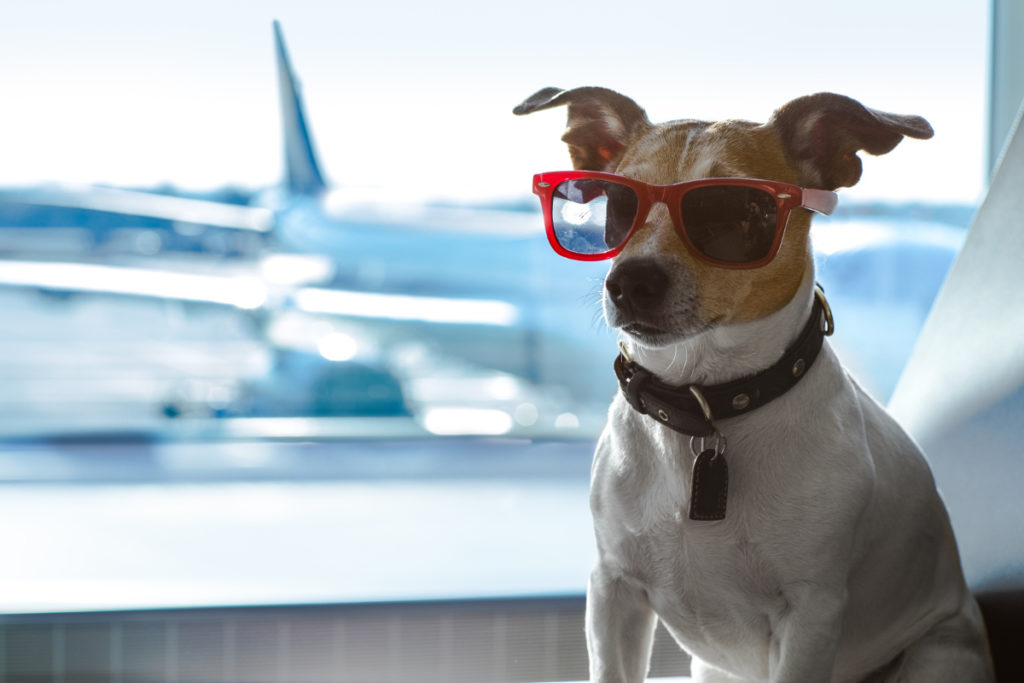 Air travel doesn't suit all pets. Before you decide whether to take your pet with you on a flight, you should find out if your pet is eligible to travel by air.
Air Travel is

Not Recommended

for
Pets who are very young, very old, or not in good health

Snub-nosed or brachycephalic dogs or cats, such as Pugs, Shih Tzus, Boston terriers, Pit bulls, Pekingese, Chow-Chows, Persians, Himalayans, exotic short hairs, and Burmese cats. These breeds can experience difficulties with breathing.
Your pet's health is very important. Visit the vet to give them a medical check-up. Make sure your pet has had all the necessary vaccinations. If your pet is one of the breeds mentioned above or your vet has recommended that you don't take your pet on a flight, you should consider leaving your pet at home.
Traveling with
Exotic Animals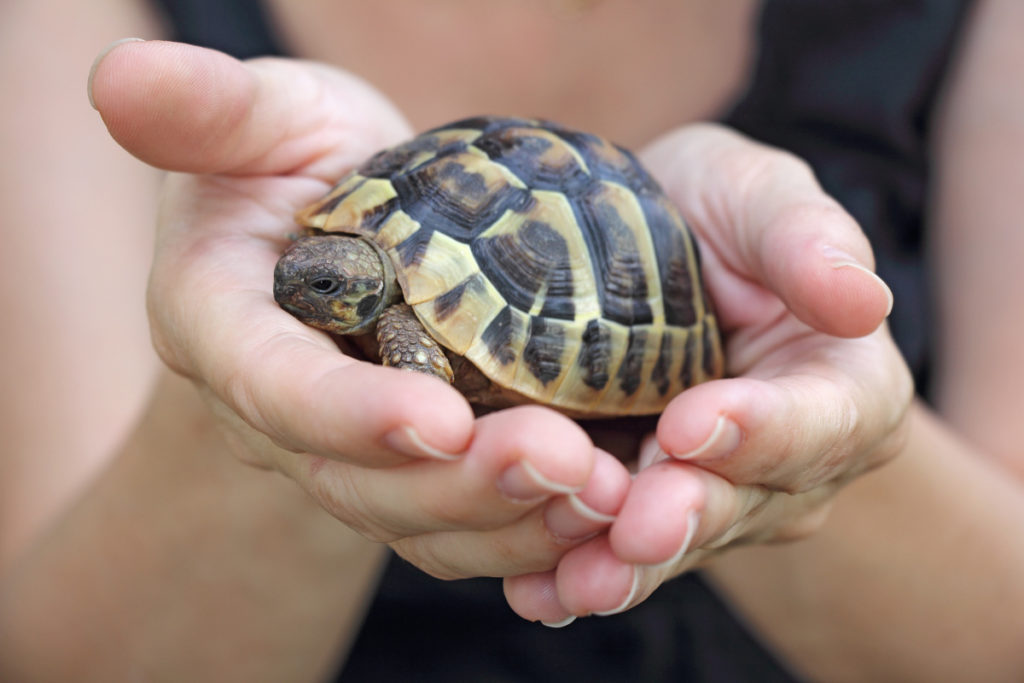 Most airlines and countries approve travel for cats, dogs, and ferrets. Other animals, like birds, rabbits, reptiles, fish, and turtles, have to meet special requirements. Every country has a unique travel policy, so before booking a flight be sure to research your country's travel regulations. You will find most of them will require your pet to have a microchip, vaccinations, and an up-to-date health certificate, passport, and vaccination card.
For those who want to travel with exotic animals such as the ones previously mentioned, pay extra attention because some animals may need a permit to enter the country you are traveling to, or require extra verification. For more information about the necessary requirements, visit pettravel.com. Once your pet is deemed healthy enough to travel, and the appropriate approval has been granted by the vet, and of course, all paper/documentation has been prepared.
You are then free to start searching for the best flight and begin thinking about how to make sure your pet is safe and comfortable during transit. Check below a few basic tips and guidelines to make both your journeys as smooth as possible. Book the Right Flight for Your Pet
Choose your flight time and dates wisely!
In covid times this maybe be easier said than done! but a crowded aircraft is nonetheless a stressful environment for your pet. Non-peak season flights are the best – there are only a few passengers, meaning more cabin space. Also, try to look for an airline that offers pet insurance. Keep in mind that changing planes with your pet may cause extra emotional tension for you both. Book a direct flight or non-stop flight so that your pet only needs to go through one security check. You can transport your pet in cargo or a cabin. In both cases, the price of the ticket depends on the airline. 
Buy a Proper Carrier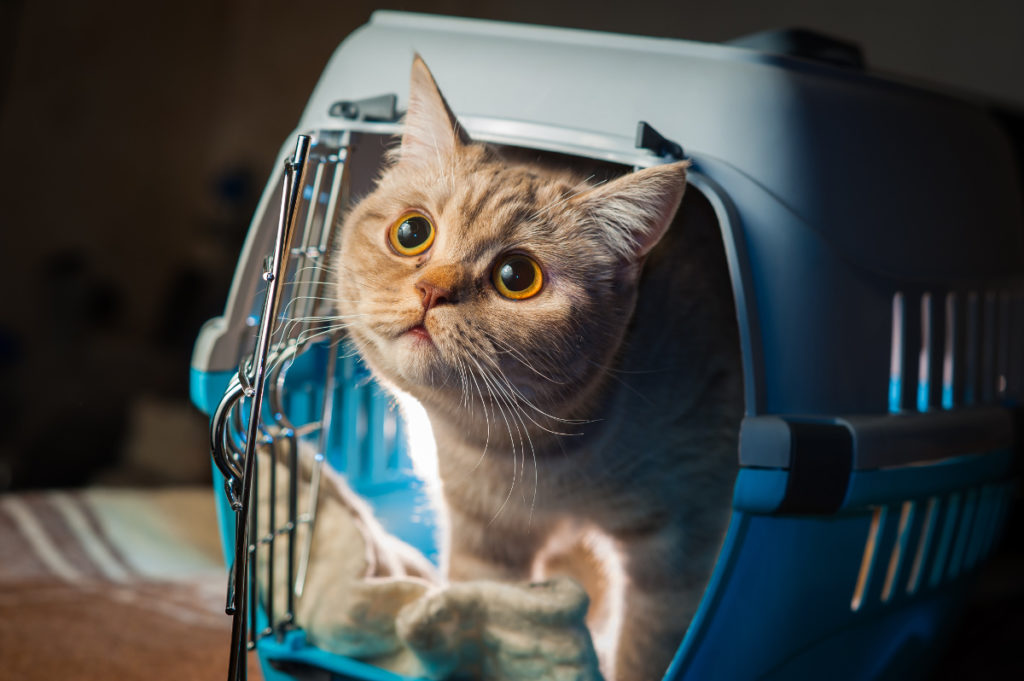 Choosing the right kind of carrier is crucial for your pet's comfort in transit. So, make sure there is enough space for your pet to turn around and to stand up without hitting its head. Also, ensure that once the carrier is locked, there is no chance your pet could escape. If your pet hasn't traveled before, we recommend giving them a few weeks to become familiar with the carrier. A simple trick to calm them is to put their favorite toy or bedding in the carrier to add an extra layer of comfort.
Prepare the Necessary Identification
Remember to bring a copy of your pet's vaccination records and up-to-date health certificate from the vet – most airlines will require them. Prepare the necessary identification for your pet, such as an ID tag, microchip, and photo. Also, don't forget to attach a label containing both your home and final destination contact details to your pet's collar and carrier, just in case you get separated from each other. Some countries are pretty strict, especially Australia.
Prepare Your Pet

for the Flight
Take care of your pet's claws – keep them well trimmed. This will prevent your pet from getting their claws caught in the carrier door, ventilation holes, and other crevices.
Don't feed your pet for six to eight hours before the trip. Give them small amounts of water and ice cubes before the flight. Most importantly, avoid giving your pet any tranquilizers unless your vet prescribes them.
Before leaving for a flight, exercise your pet – go for a walk with your dog or play with your cat. In this way, you will get some exercise, too.

The more tired your pet is, the more likely he or she will sleep during the trip.

Remember

– when you're traveling with your pet, be ready to arrive at the airport earlier than you normally would. You'll then have extra time to prepare for the flight and you'll have a chance to walk your pet before check-in.
Travel safe and stay tuned for more travel tips from ASAP Tickets team.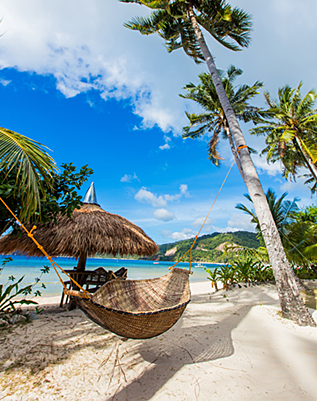 Get it right to your inbox by subscribing to ASAP Tickets weekly emails featuring the hottest flight deals from US to the .
Massive savings • Unsubscribe at any time.
You were sucessfully subscribed
Please check your inbox to confirm the subscription