With the summer vacation season coming to a close, most U.S. travelers won't be going on big trips until the Christmas break. But that doesn't mean you can't take some time off and travel to Canada from the U.S.
You'll still enjoy another country, but the flights will be shorter and cheaper. You may even avoid needing to adjust for a time difference — the perfect combination for a weekend getaway or a short vacation.
Trips to Canada You Can Go on Now
Daily flights are available to most destinations for those wanting to travel to Canada from the U.S.. Talk to a travel agent to book flights, and they will suggest the best and cheapest routes.
For the fall season, our favorite destinations in Canada are the provinces of Ontario, Quebec, British Columbia, and New Brunswick.
Ontario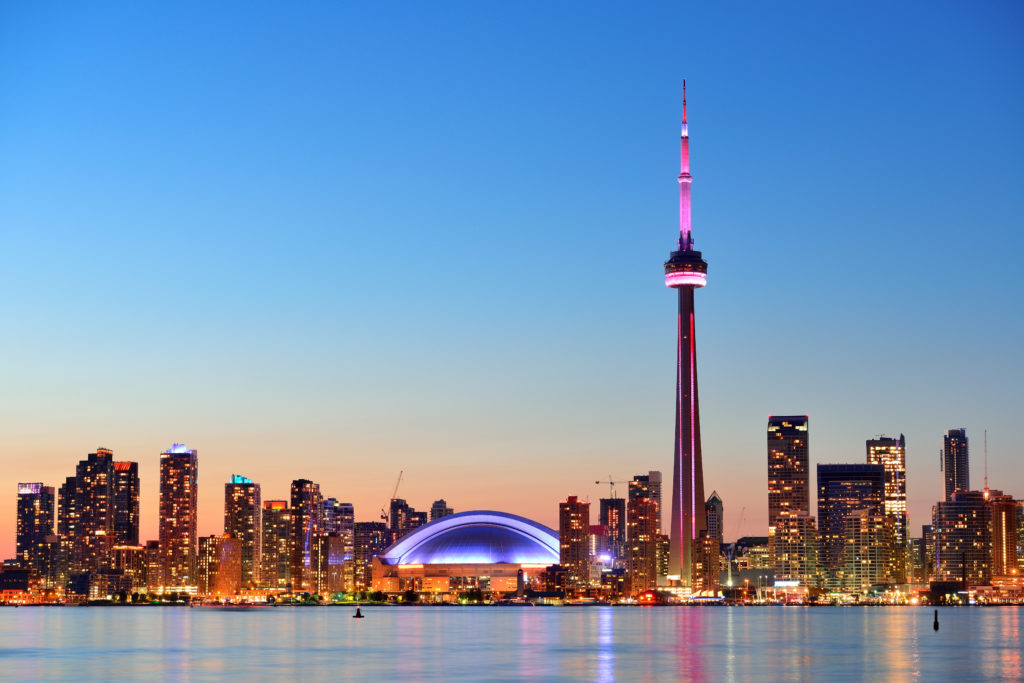 When you think of Ontario, Toronto is top of mind. And any trip to Ontario cannot be complete without a visit to Canada's metropolis. The city has it all, and it's a must-visit for anybody traveling from the U.S. to Canada. Highlights include the CN Tower, the Royal Ontario Museum, the Distillery Historic District, and Yonge Street.
We also suggest traveling to Niagara-on-the-Lake, which is only a 90-minute drive from Toronto. This small town is the home to the Shaw Festival, where you can catch some of North America's best theater. It's also incredibly gorgeous, stands on the spectacular Lake Ontario, and has several top-notch wineries.
Quebec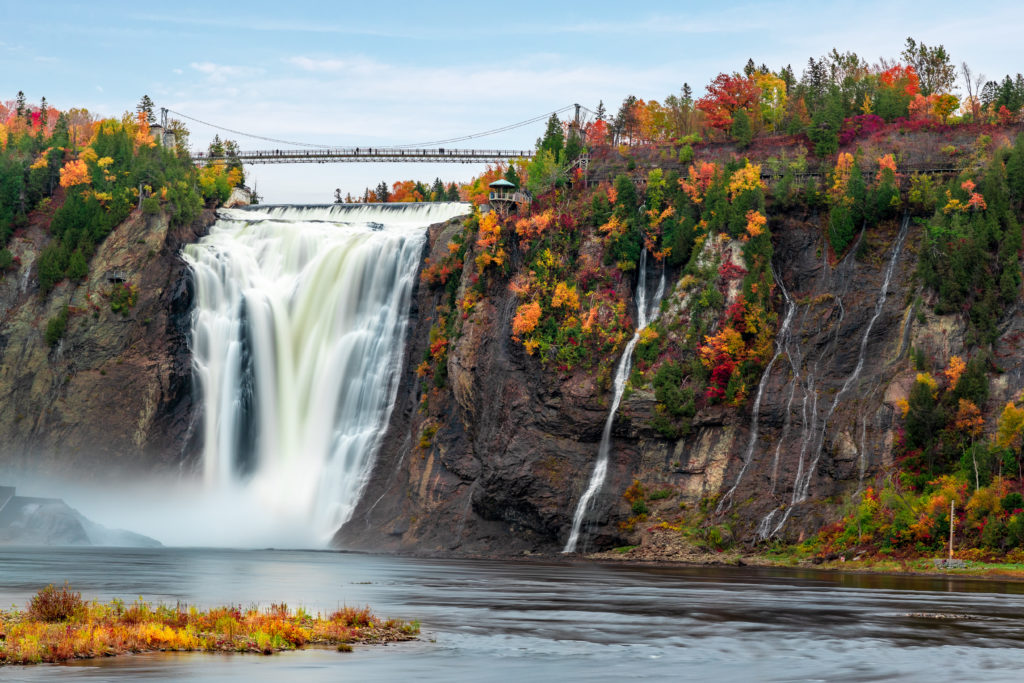 The two major cities in Quebec are Quebec City and Montreal. The two cities are only 160 miles apart, so you can easily visit both cities in one trip. Both are very green with many parks. In the fall, the trees will change from green to yellow, orange and red, and all the shades in between.
Montreal is the bigger city of the two and fantastic if you want to experience great nightlife, bars, and dining. The arts scene is bustling, and you can see established and emerging bands almost daily. The city's top attractions include the Old Port, the Notre-Dame Basilica, Rue Saint-Paul, and Mount Royal Park. A visit to Montreal would not be complete without visiting the Plateau Montreal and going on a pub crawl on Crescent, Mackay, and Bishop Streets.
Quebec City is a fairy-tale-like city with a very European vibe to it. It also has excellent bars and restaurants, but things tend to close earlier than in Montreal. You won't miss it, but Old Quebec is an absolute must! Not only will you see Quebec's historic district, but you can also taste exceptional local cuisine. The Parc de la Chute-Monmorency (Montmorency waterfall) is another tourist favorite. And you can't miss out on visiting Upper Town (Haute-Ville), where much of Canada's colonial history took place, with Upper Town being the home base of Champlain.
British Columbia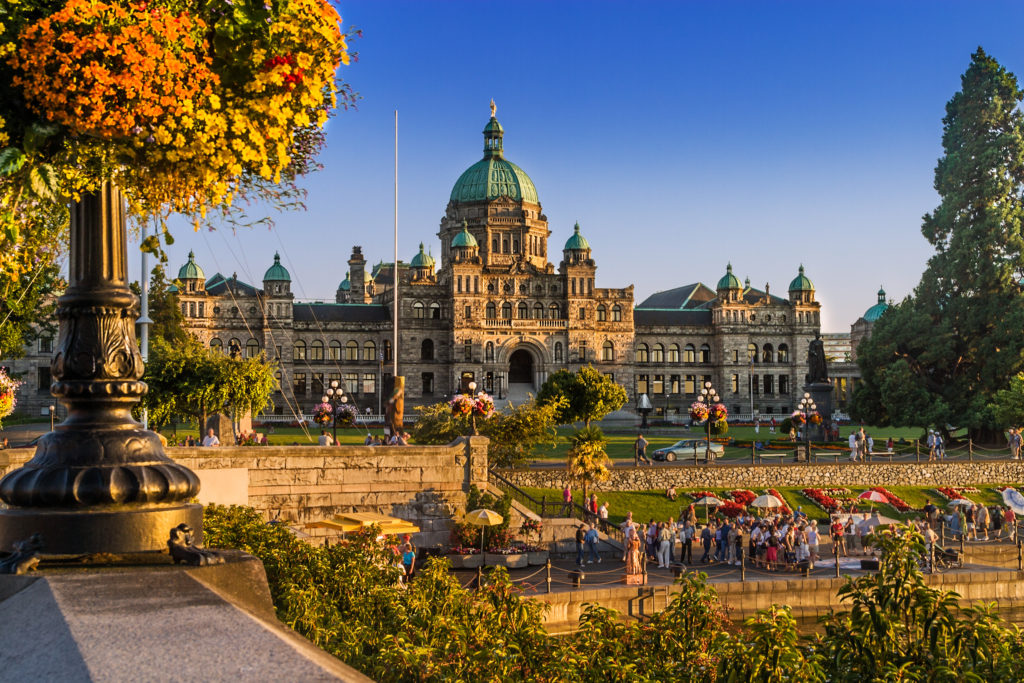 With the shoulder season in place during the fall months, British Columbia is a perfect destination if you want to avoid the summer crowds. Vancouver, Stanley Park, Victoria, Whistler. The province is bustling with amazing cities and parks.
Vancouver is a picturesque city with a mild climate throughout the year, making it a favorite with U.S. and international travelers. Stanley Park is Vancouver's largest urban park amid the city's urban backdrop. Discover 400 hectares of natural West Coast rainforest and enjoy the amazing views of mountains, water, and more.
Whistler isn't only about skiing. It's a great destination during the summer and fall. And there are fewer crowds now, so you can truly enjoy this majestic mountain to its fullest.
For a change of atmosphere, visit the city of Victoria. It's much smaller than Vancouver and has its own distinct vibe. Once in the city, you may feel like you've suddenly ended up in Britain because of the colonial British architecture in the city's downtown.
New Brunswick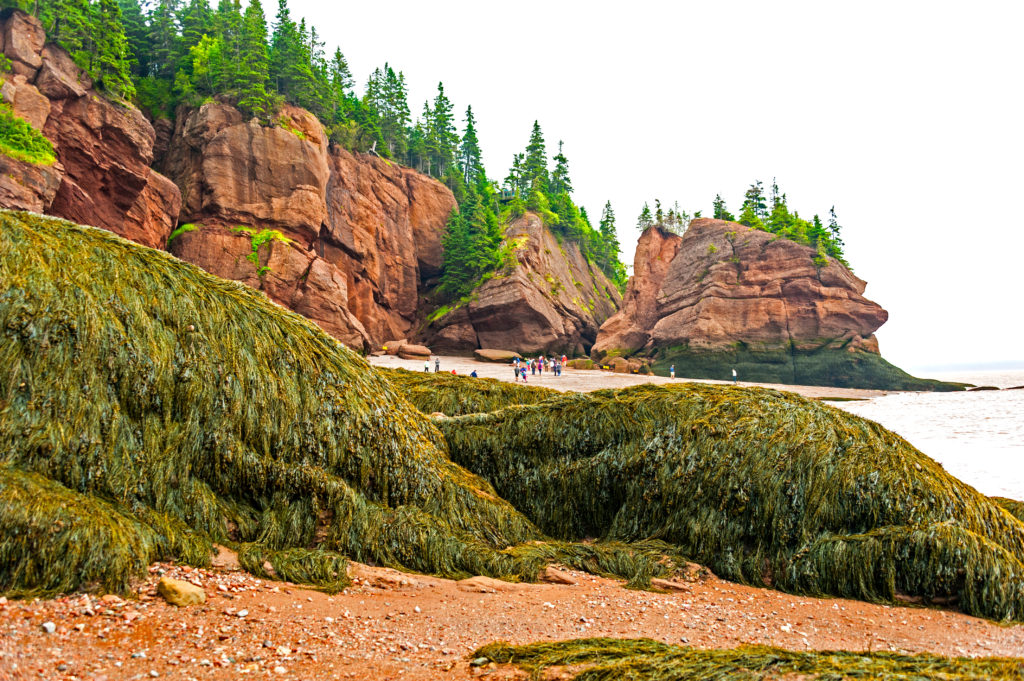 This Atlantic province is a nature-lover's paradise. We love Fundy National Park any time of the year, but it gets incredibly picturesque during the fall. Enjoy the colors of the forest and the views of the ocean. The park is vast, with rivers and lakes running through it. You could spend your entire getaway there or go on a day trip.
Spend the rest of your Canadian getaway in New Brunswick by visiting Fredericton, Saint John, and Moncton, the province's cultural hubs. You'll love the art galleries, fantastic restaurants, and the coastal vibe of New Brunswick.
Travel to Canada from the U.S.: What You Need to Know
U.S. citizens don't need a visa to travel to Canada. However, you must travel with a passport, so check that it's still valid. You can also use a passport card or a NEXUS card if you have one.
When you travel to Canada from the U.S., remember you'll pay in Canadian dollars. It helps to check with your bank about conversion rates to try to save money. You can also exchange cash in the U.S. or Canada.
Ready to travel to Canada?
Canada is a beautiful year-round destination. During shoulder season, it gets even prettier with the foliage changing colors. And it's a great idea to travel to Canada from the U.S. over a long weekend or for a short vacation.
The travel agents at ASAP Tickets have phone-exclusive airfares available on flights to Canada. Don't hesitate to give us a call and get a free quote. Call 844-300-7983 toll-free and book your trip to Canada now!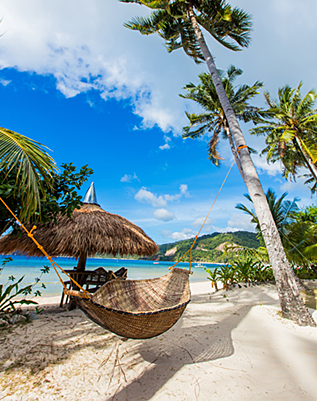 Get it right to your inbox by subscribing to ASAP Tickets weekly emails featuring the hottest flight deals from US to the .
Massive savings • Unsubscribe at any time.
You were sucessfully subscribed
Please check your inbox to confirm the subscription