Welcome to our blog, where we unravel the secrets of planning a trip to Paris on a budget. Known for its stunning architecture, world-class cuisine, and rich history, Paris has long been a dream destination for travelers from around the globe. And now, with our insider tips and tricks, you can make that dream a reality without emptying your wallet.
In this blog, we'll guide you through the process of scoring cheap flights to Paris, sharing valuable insights on budget airlines, hidden deals, and strategic booking strategies. We'll also provide essential travel tips to ensure a smooth and cost-effective journey. So, whether you're planning a romantic getaway, a family vacation, or a solo adventure, join us as we uncover the best ways to explore the City of Love without draining your savings. Prepare to embark on an unforgettable Parisian journey filled with culture, romance, and incredible savings.
Paris Unveiled: The Best Time to Visit the City of Light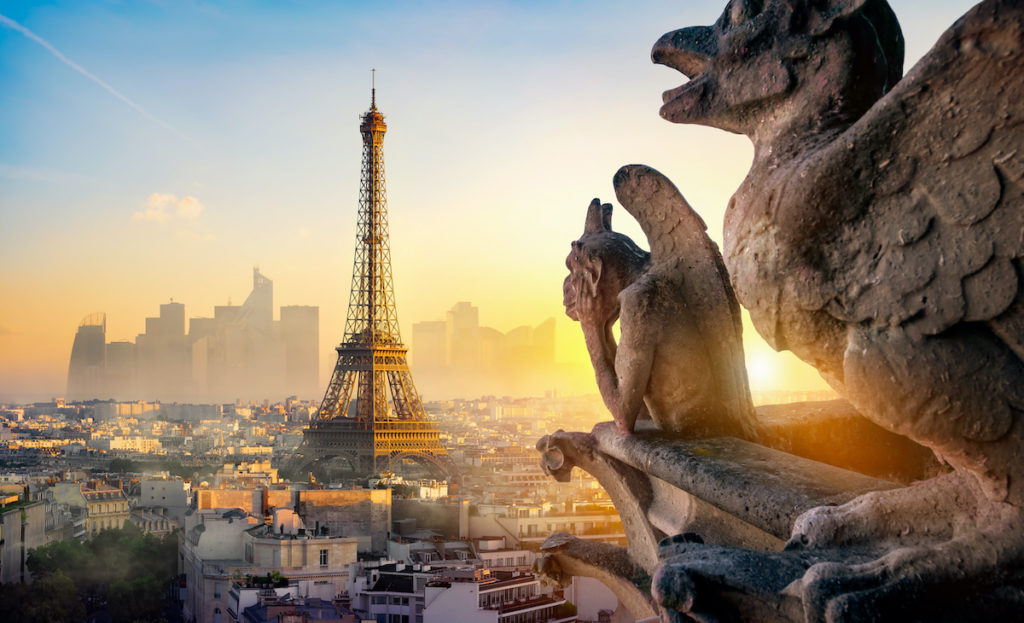 With its iconic landmarks, rich history, and vibrant culture, Paris is a destination that can be enjoyed year-round. However, there are certain times of the year when the city truly comes alive and showcases its charm in the best possible way.
One of the best times to visit Paris is spring, from April to June. The weather is mild, with pleasant temperatures and longer daylight hours. The city bursts into bloom as parks and gardens showcase colorful flowers, creating a picturesque setting. Spring also marks the beginning of various outdoor events and festivals, including the Fête de la Musique and Paris Jazz Festival, providing a lively atmosphere for visitors to enjoy.
Another popular time to visit Paris is during the fall season, from September to November. The weather is generally mild, and the summer crowds start to thin out. This is a great time to explore the city's museums, art galleries, and historic landmarks without the long queues. The autumn foliage adds a touch of beauty to the city, and visitors can immerse themselves in the cozy atmosphere of Parisian cafés and bistros.
Save Big on Flights to Paris: Unveiling the Best Low-Cost Carriers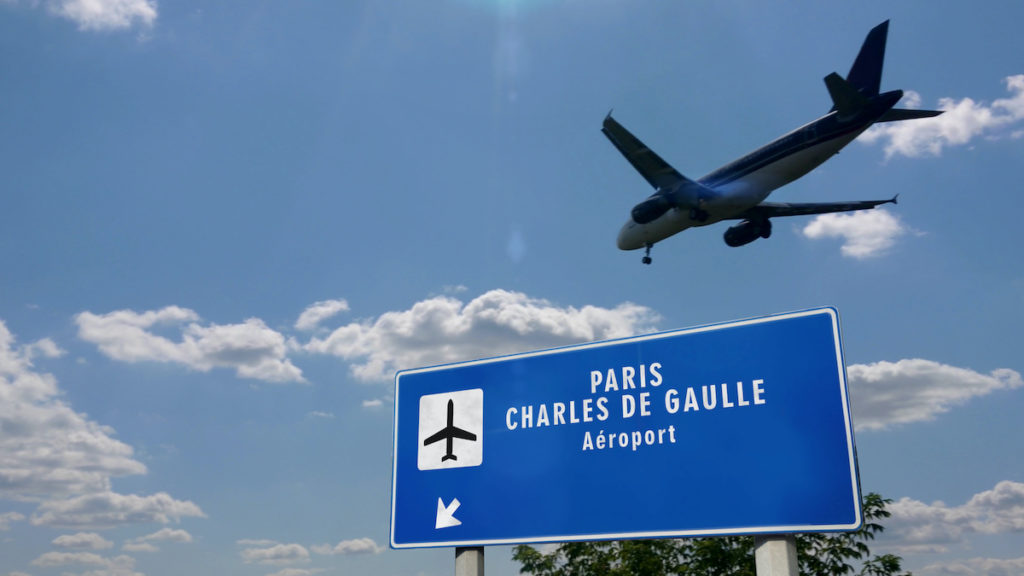 Are you planning a trip to Paris on a budget? Then, finding affordable airfare should be your top priority. Luckily, several low-cost carriers offer budget-friendly options to explore the City of Lights. Here are some of the best low-cost carriers to consider for your journey to Paris:
EasyJet is one of Europe's largest and most well-known low-cost carriers. With a wide network of destinations, including Paris, they offer competitive prices and a range of flight options to suit different budgets. Their user-friendly website and mobile app make booking and managing your flights hassle-free.
Ryanair is another prominent low-cost carrier serving multiple European destinations, including Paris. Known for their budget-friendly fares and extensive route network, Ryanair offers a no-frills travel experience with the option to add extras like baggage or seat selection for a fee.
Transavia is a low-cost subsidiary of Air France-KLM and operates flights to various destinations, including Paris. They provide affordable fares, and their flexible booking options allow travelers to choose between Basic and Plus fares, each offering different services and benefits to cater to individual preferences.
Vueling Airlines is a Spanish low-cost carrier that offers flights to Paris from various European cities. With their competitive prices and frequent promotions, Vueling provides an economical way to reach the French capital. Their user-friendly website and mobile app allow easy booking and management of your flights.
Norwegian Air Shuttle is a renowned low-cost carrier that operates flights to Paris from select international destinations. With its extensive route network and affordable fares, Norwegian Air Shuttle is a popular choice for budget-conscious travelers visiting Paris.
When booking with low-cost carriers, knowing their specific policies regarding baggage allowances, additional fees, and any other services they provide is important. It's also advisable to book in advance and be flexible with your travel dates to secure the best deals.
At asaptickets, we're passionate about travel and believe everyone deserves to experience the world. That's why we're committed to providing the best travel deals and resources to help you explore the globe. So what are you waiting for? Start planning your next adventure to Paris with asaptickets today!
Navigating Paris Airports: Your Complete Guide to Arrival and Departure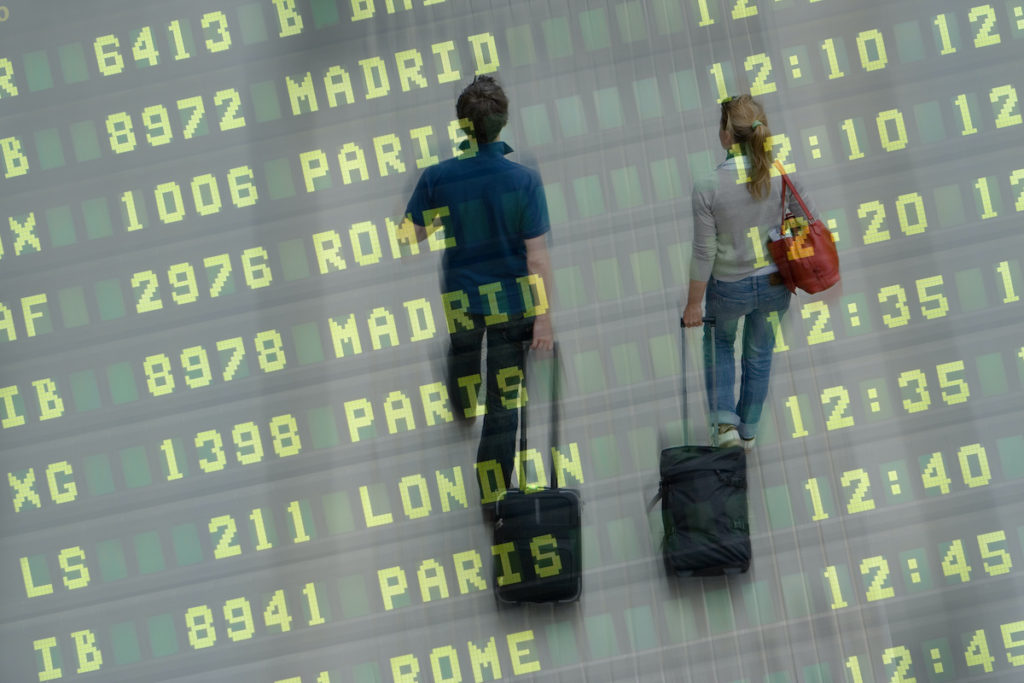 Paris is served by several airports that cater to both domestic and international flights. Whether arriving or departing, being familiar with the airports is essential. Here are the main airports in Paris:
Charles de Gaulle Airport (CDG): Located approximately 25 kilometers northeast of Paris, Charles de Gaulle Airport is France's largest and busiest airport. It offers a wide range of domestic and international flights and is a major hub for connecting flights. With modern facilities, extensive shopping options, and various dining choices, Charles de Gaulle Airport provides a seamless travel experience.
Orly Airport (ORY): Situated around 13 kilometers south of Paris, Orly Airport is the second-largest airport in the city. It primarily handles domestic and European flights and some long-haul international flights. Orly Airport consists of two terminals, Orly Sud and Orly Ouest, offering a range of amenities, including shopping, dining, and passenger services.
Beauvais-Tille Airport (BVA): Although not located in Paris, Beauvais-Tille Airport is a secondary airport for budget airlines and low-cost carriers. It operates flights to European destinations approximately 85 kilometers northwest of Paris. Travelers using Beauvais-Tille Airport should allow ample time for transportation to and from central Paris.
Le Bourget Airport (LBG): Situated in the northeastern suburbs of Paris, Le Bourget Airport is primarily used for private and business aviation. It hosts various aviation events and exhibitions, including the renowned Paris Air Show.
When planning your trip to Paris, it's essential to consider which airport is most convenient for your arrival or departure. Factors such as airline preferences, flight availability, and transportation options should be considered. Additionally, familiarize yourself with each airport's facilities, including transportation connections, parking, lounges, and other amenities, to ensure a comfortable and hassle-free journey.
Paris Culinary Delights: Must-Try Dishes and Iconic Tastes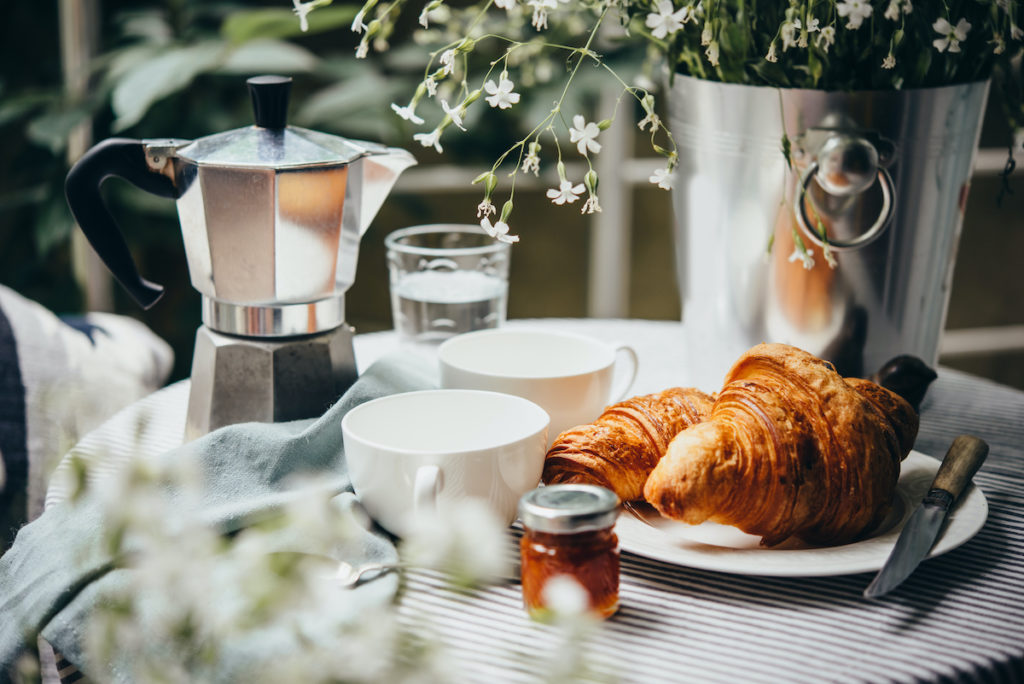 Paris, known as the world's culinary capital, offers a delightful array of local cuisines that tantalize the taste buds and leave a lasting impression. As a traveler in Paris, exploring the local gastronomy is essential to immersing yourself in the city's culture. From savory delights to sweet treats, here are some must-try regional cuisines in Paris:
Croissant: Start your day like a true Parisian with a buttery and flaky croissant. This iconic French pastry is best enjoyed fresh from a local bakery, paired with a cup of aromatic coffee.
Baguette: A staple of French cuisine, the crusty baguette is a must-try. The baguette offers a satisfying crunch and delicious flavor, whether as a simple sandwich or alongside a cheese platter.
Escargots de Bourgogne: Tasting escargots (snails) is a quintessentially French experience for the adventurous foodie. Cooked with garlic, parsley, and butter, they are flavorful and often enjoyed as appetizers.
Coq au Vin: This classic French dish features chicken slow-cooked in red wine with mushrooms, onions, and bacon. The rich flavors and tender meat make it a hearty and satisfying choice.
Crème Brûlée: Indulge your sweet tooth with this creamy and caramelized dessert. The velvety vanilla custard topped with a crunchy layer of caramel is a true delight.
Macarons: Paris is famous for its delicate and colorful macarons. These almond-based cookies with a creamy filling come in various flavors and are a must-try for any sweet lover.
Ratatouille: A traditional Provençal dish, ratatouille is a vegetable medley consisting of tomatoes, zucchini, eggplant, bell peppers, and herbs. It bursts with flavors and often serves as a side dish or a vegetarian main course.
Duck Confit: A French classic, duck confit involves slow-cooking duck legs in their fat until they become incredibly tender and flavorful. It's a true delight when served with crispy skin and accompanied by roasted potatoes.
Onion Soup (Soupe à l'Oignon): This hearty soup is a French comfort food staple. Made with caramelized onions and beef broth topped with melted cheese and toasted bread, it's perfect for warming up on a chilly day.
Tarte Tatin: End your culinary journey with this irresistible upside-down caramelized apple tart. Combining caramelized apples and buttery pastry creates a delectable dessert that will leave you wanting more.
When in Paris, embrace the opportunity to try these authentic local cuisines. From neighborhood bistros to Michelin-starred restaurants, the city offers diverse culinary experiences to suit all tastes and budgets. So, indulge in the flavors of Paris and let the city's gastronomy take you on a delightful journey of culinary discovery. Bon appétit!
Paris Street Style: Capturing the Fashion Flair of the City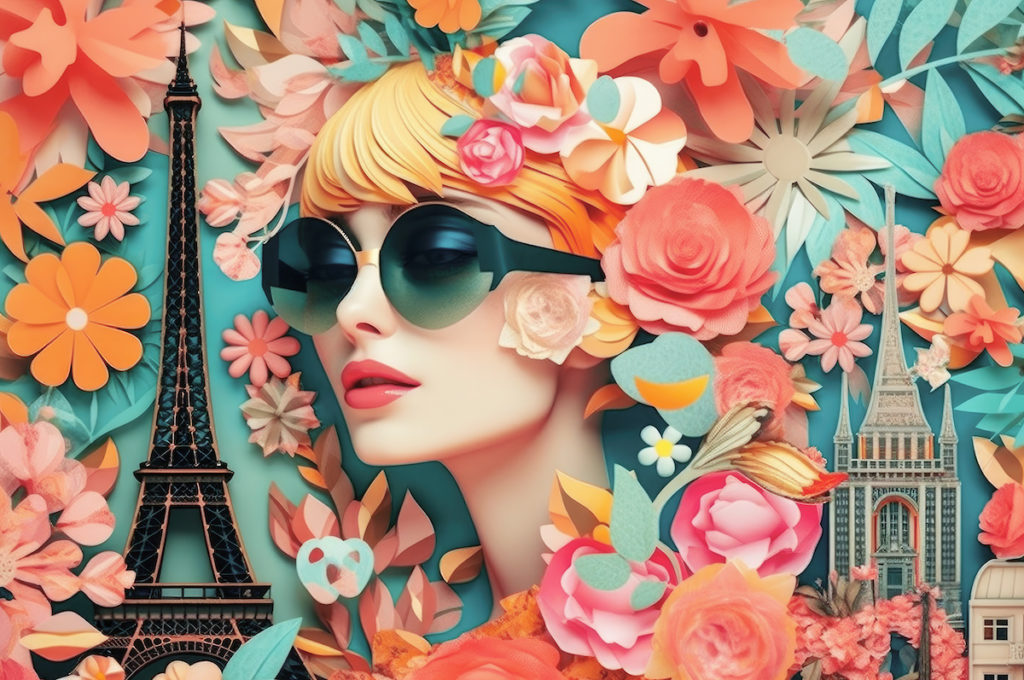 Paris, known as the world's fashion capital, is a city where style and elegance reign supreme. From haute couture to avant-garde designs, Paris sets the global trends and showcases the finest creations from renowned fashion houses. As a tourist, immersing yourself in the fashion world is an exciting and unforgettable experience. Here are some must-see fashion shows and events to add to your itinerary:
Paris Fashion Week: Paris Fashion Week is the pinnacle of the fashion calendar, where designers unveil their latest collections. Divided into haute couture, men's fashion, and women's ready-to-wear, this biannual event attracts fashion enthusiasts, industry professionals, and celebrities worldwide.
Haute Couture Shows: Haute couture, the epitome of luxury and craftsmanship, showcases one-of-a-kind pieces meticulously crafted by the most esteemed fashion houses. Shows by iconic designers like Chanel, Dior, and Givenchy offer a glimpse into the world of high fashion and its breathtaking artistry.
Fashion Exhibitions: Paris is home to several fashion museums and exhibitions that celebrate the history and evolution of fashion. The Musée de la Mode et du Textile and the Musée Yves Saint Laurent are notable destinations for fashion enthusiasts seeking insight into the industry's heritage.
Designer Showrooms: Paris is dotted with designer showrooms, where emerging and established designers showcase their collections to buyers, influencers, and fashion insiders. Visiting these showrooms offers a chance to discover emerging talents and explore unique designs.
Concept Stores: Paris boasts an array of concept stores that curate a mix of established and up-and-coming designers, offering a diverse selection of fashion, accessories, and lifestyle products. Stores like Colette and Merci are known for their avant-garde curation and cutting-edge fashion.
Luxury Shopping: Paris is a mecca for luxury shopping, with iconic avenues like Champs-Élysées and Rue du Faubourg Saint-Honoré hosting flagship stores of prestigious fashion brands. Exploring these renowned shopping districts allows you to indulge in high-end fashion.
Street Style: Beyond the runways and designer shows, the streets of Paris themselves become a catwalk during fashion week. Observing the unique street style and fashion-forward looks of locals and fashion influencers can provide inspiration and a glimpse into the city's fashion scene.
With its rich fashion heritage, Paris offers an unparalleled experience for fashion enthusiasts. From attending prestigious fashion shows to exploring concept stores and immersing yourself in the city's stylish atmosphere, a trip to Paris as a fashion tourist promises an unforgettable journey into the world of haute couture and trendsetting designs. Whether you're a dedicated fashion follower or appreciate the artistry and creativity of fashion, Paris will undoubtedly leave you captivated by its sartorial allure.
Exploring Paris on a Budget: Discovering the City of Lights without Breaking the Bank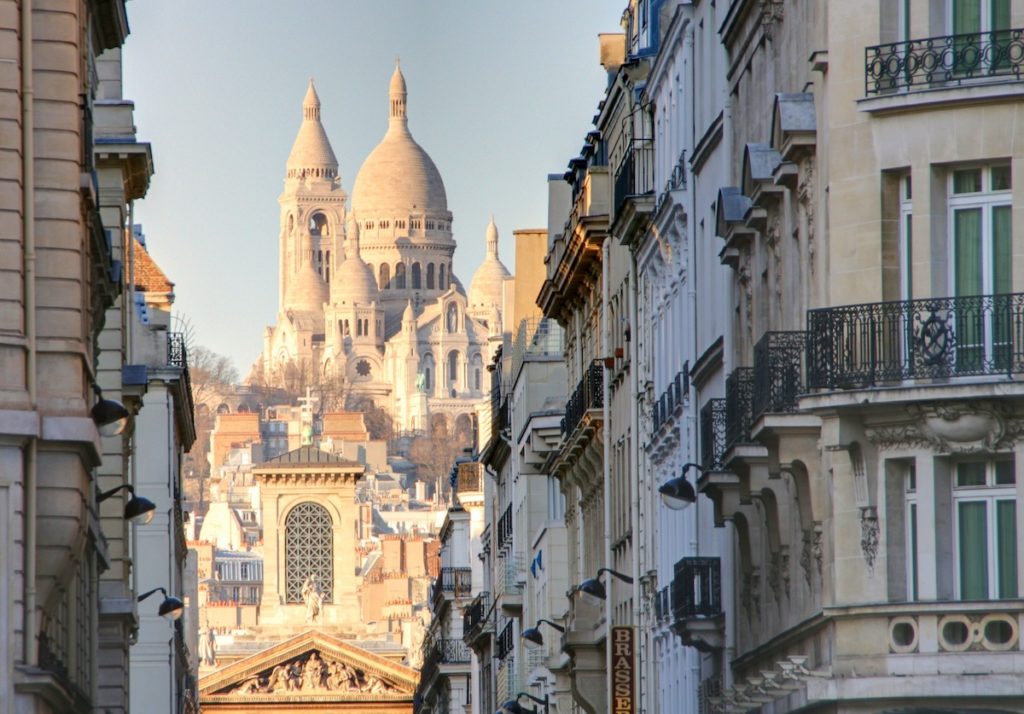 Exploring the magical city of Paris can come with a reasonable price tag. With careful planning and research, you can find affordable hotels that offer excellent facilities to make your stay comfortable and enjoyable. Here are some top affordable hotels in Paris that provide great facilities:
Hotel Marignan: Located in the city's heart, this budget-friendly hotel offers free Wi-Fi, 24-hour reception, and comfortable rooms with ensuite bathrooms.
Hotel de la Bretonnerie: Situated in the lively Marais district, this charming hotel features well-appointed rooms, a cozy lounge area, and a continental breakfast buffet.
Hotel Le Petit Belloy: Just steps away from Notre Dame Cathedral, this budget hotel offers soundproofed rooms, air conditioning, and a continental breakfast in a cozy dining area.
Hotel du Vieux Saule: Nestled in the trendy Le Marais neighborhood, this hotel offers modern rooms with private bathrooms, free Wi-Fi, and a continental breakfast.
Hotel Le Robinet d'Or: Located near Canal Saint-Martin, this boutique hotel boasts stylish rooms, a bar, and a charming courtyard where you can relax after exploring.
Hotel Alhambra: Situated in the vibrant 11th arrondissement, this hotel offers well-appointed rooms, a continental breakfast, and a 24-hour front desk.
When planning your trip to Paris on a budget, these affordable hotels with excellent facilities will ensure a comfortable and memorable stay.
Discovering Paris: Transport Options Every Tourist Should Know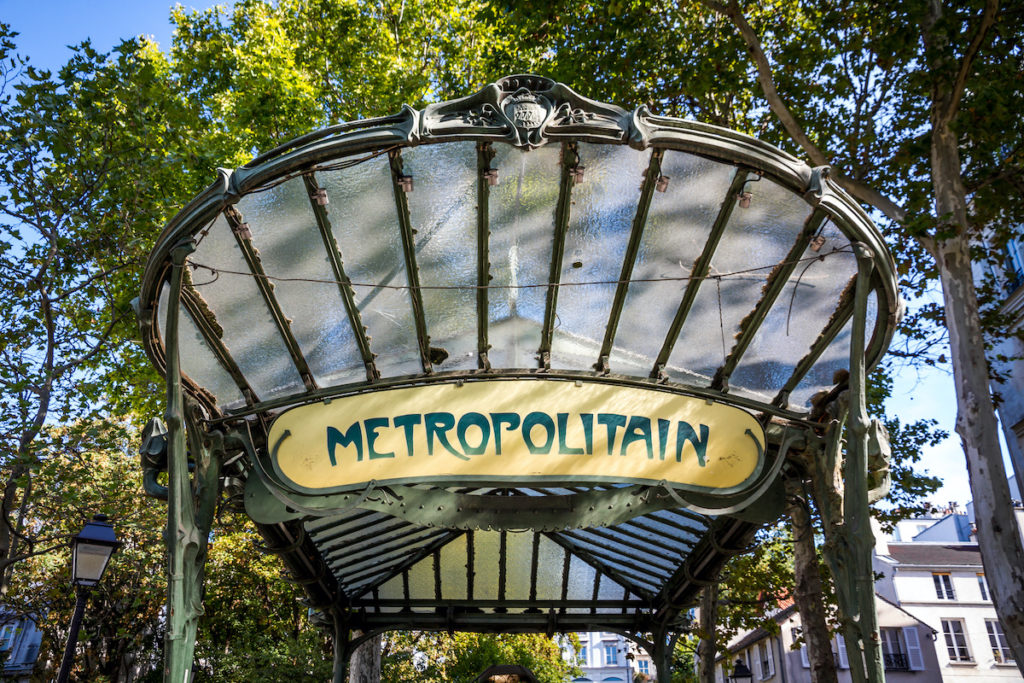 Paris offers a range of transport options for tourists to navigate the city efficiently. Whether you prefer public transportation, cycling, or exploring on foot, here are some of the transport options available to visitors in Paris:
Metro: The Paris Metro is a comprehensive subway system that covers the entire city and its outskirts. It's one of the fastest and most convenient ways to get around. With 16 lines and numerous stations, the Metro can quickly take you to popular tourist attractions, shopping districts, and neighborhoods. Consider purchasing a Navigo or Paris Visite card for unlimited travel within specific zones and durations.
Bus: The bus network in Paris is extensive, offering an opportunity to explore the city while enjoying the aboveground view. Buses cover areas not reached by the Metro and are a good option for sightseeing. Use the same tickets or cards as the Metro for bus travel, and be sure to check the route maps and timetables for your desired destinations.
RER: The Réseau Express Régional (RER) is a commuter train system that connects Paris with its suburbs and extends to major airports such as Charles de Gaulle (CDG) and Orly (ORY). RER lines intersect with the Metro, making reaching destinations outside the city center convenient.
Taxis and Rideshares: Taxis are widely available in Paris, and you can easily find them at taxi stands or hail one on the street. However, remember that traffic can be heavy, especially during peak hours. Alternatively, you can use rideshare services like Uber, Lyft, or local services such as Bolt or Kapten.
Velib' (Bike Share): Paris has an extensive bike-sharing program called Velib', with numerous docking stations throughout the city. Tourists can rent bikes for short periods and enjoy cycling around Paris, taking advantage of dedicated bike lanes and scenic routes along the Seine River and through parks.
Walking: Paris is a highly walkable city, and exploring on foot can be an enjoyable way to discover its hidden gems. Many popular attractions are within walking distance of each other, such as the Eiffel Tower, Notre-Dame Cathedral, Louvre Museum, and Champs-Élysées. Grab a map or use navigation apps to plan your route and take in the city's beauty while exploring at your own pace.
Batobus: For a unique way to travel along the Seine River, consider taking the Batobus. It's a hop-on, hop-off boat service with stops at major tourist sites, including the Eiffel Tower, Louvre Museum, and Notre Dame Cathedral. This allows you to enjoy scenic views and easily reach various attractions.
Tramway: Paris has a modern tramway system that operates in certain areas, providing an efficient way to travel within those neighborhoods. Trams can be useful for reaching specific destinations or connecting to other transport modes.
For more information, read this blog, "11 Amazing Things to Do in Paris Without Burning a Hole in Your Pocket. "
Pack Like a Pro: What to Bring for an Unforgettable Trip to Paris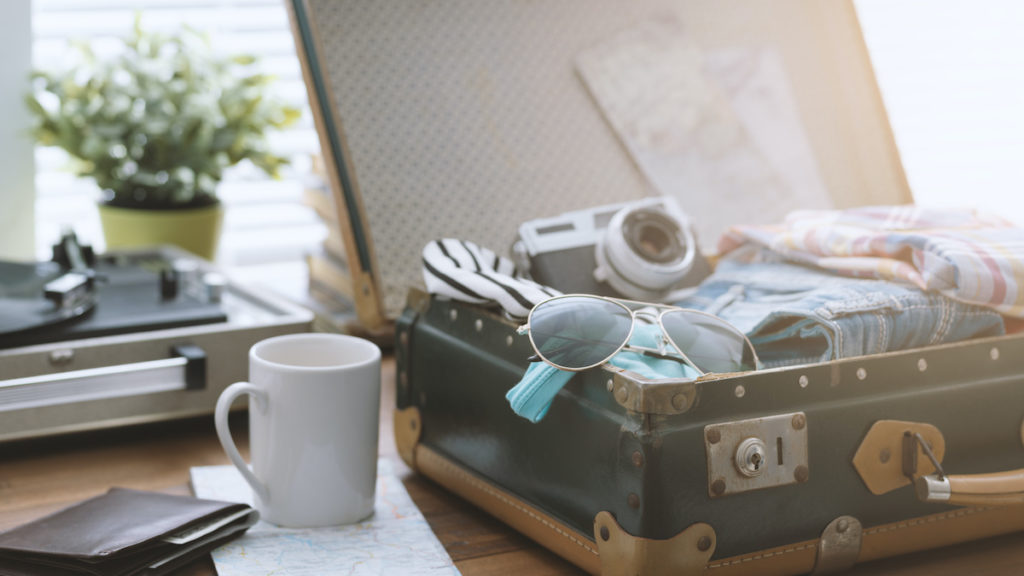 Packing essentials can make your experience more comfortable and enjoyable when planning a trip to Paris. The city's chic and stylish atmosphere requires a mix of practical and fashionable items. Here's a comprehensive guide on what to pack for a complete trip to Paris:
Clothing:
Classic basics: Pack versatile pieces such as neutral-colored tops, comfortable jeans, and tailored trousers. These can be mixed and matched for different outfits.
Layers: Paris weather can be unpredictable, so pack lightweight sweaters, cardigans, and a light jacket or coat for cooler days or evenings.
Dresses or skirts: For a more feminine look, bring a dress or skirt that can be dressed up or down depending on the occasion.
Comfortable walking shoes: Paris is a city meant to be explored on foot, so bring comfortable shoes like stylish sneakers, flats, or low-heeled boots.
Dressier footwear: Include a pair of dressier shoes for evenings or when you want to elevate your outfit.
Accessories:
Scarves: Parisians are known for their stylish scarves. Pack a few lightweight scarves that can add flair to your outfits and serve as layering accessories.
Hat or beret: A fashionable or classic beret can protect you from the sun and enhance your Parisian look.
Crossbody bag: Opt for a medium-sized crossbody bag that's practical for carrying your essentials while keeping your hands free.
Sunglasses: Remember a chic pair of sunglasses to shield your eyes from the sun while looking effortlessly cool.
Umbrella: Paris weather can sometimes be rainy, so pack a compact umbrella to stay dry while exploring the city.
Toiletries:
Universal adapter: Paris uses European-style power outlets, so bring a universal adapter to charge your electronic devices.
Travel-sized toiletries: Pack travel-sized versions of your essential toiletries like shampoo, conditioner, toothpaste, and skin care products to save space in your luggage.
Medications: If you take any prescribed medications, ensure you have enough for your trip. It's also a good idea to carry a small first-aid kit.
Technology:
Smartphone and charger: Stay connected and navigate the city with your smartphone. Don't forget to pack a charger or portable power bank.
Camera: Capture the beauty of Paris with a digital camera or a high-quality smartphone camera.
Travel adapters: If you plan to use electronic devices other than your smartphone, bring the necessary travel adapters to charge them.
Miscellaneous:
Travel guidebook or maps: Have a reliable guidebook or access to online maps to help you navigate the city and plan your itinerary.
Travel documents: Bring your passport, ID, travel insurance information, and any necessary visas or travel documents.
Money and cards: It's advisable to have a mix of cash (in euros) and cards for transactions. Notify your bank or credit card provider about your travel plans to ensure everything runs smoothly.
Remember to pack light and leave room in your luggage for any souvenirs or items you may purchase during your trip. Paris is a city where fashion and practicality go hand in hand, so aim for a stylish yet comfortable wardrobe. By packing the right essentials, you'll be ready to immerse yourself in the beauty, culture, and enchantment of the magnificent city of Paris.
Festivals in Paris: A Cultural Extravaganza for Tourists – Dates and Highlights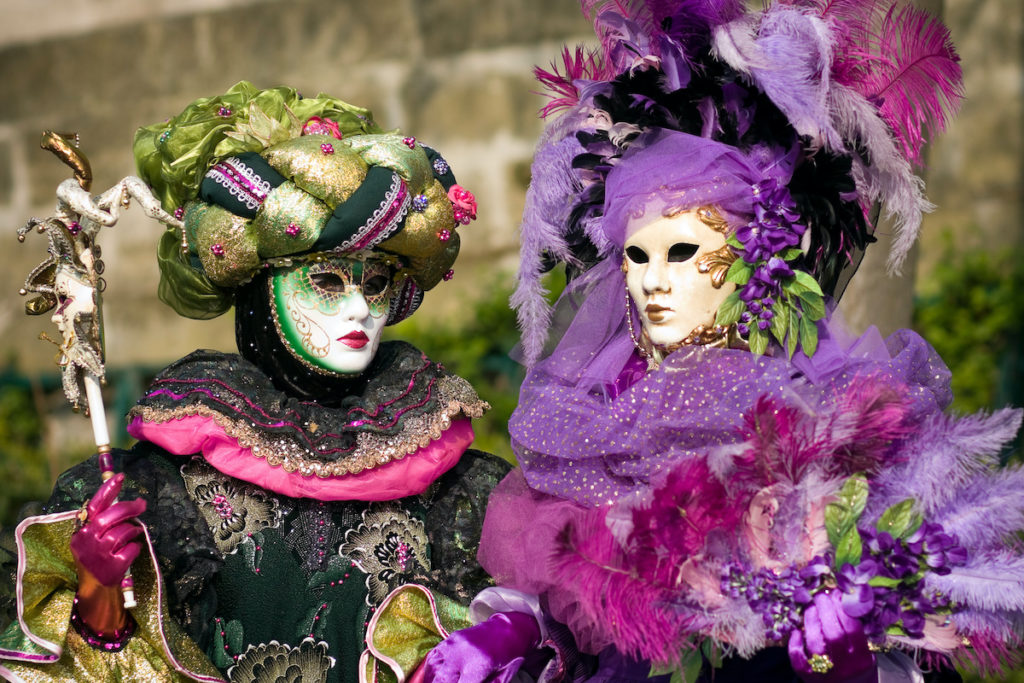 Paris, the cultural capital of France, is known for its vibrant and diverse festival scene. Throughout the year, the city comes alive with colorful celebrations, offering tourists a chance to immerse themselves in the rich heritage and lively atmosphere. Here are some must-see festivals in Paris, along with their dates, that should be on every tourist's itinerary:
Bastille Day (July 14th):
Bastille Day, also known as French National Day, is a significant event in Paris and commemorates the French Revolution. The city hosts a spectacular parade along the Champs-Élysées, followed by fireworks at the iconic Eiffel Tower. Join the festive atmosphere, enjoy live music, and witness the dazzling display of lights in the evening.
Paris Jazz Festival (June – July):
Held in the enchanting Parc Floral de Paris, the Paris Jazz Festival is a summer extravaganza for music lovers. Running for several weeks, the festival features renowned jazz artists worldwide performing in a stunning natural setting. Pack a picnic and enjoy the soothing sounds of jazz in the heart of Paris.
Translated as "Sleepless Night," Nuit Blanche is an annual arts festival throughout the city. For one night, museums, galleries, and public spaces stay open late, showcasing various art forms, installations, and performances. Explore the city's cultural landmarks illuminated by artistic displays and enjoy a night of creativity and excitement.
Fête de la Musique (June 21st):
On the summer solstice, Paris celebrates Fête de la Musique, a city-wide music festival. The streets come alive with live performances of all genres, from classical to jazz, rock to electronic. Bands and musicians set up stages in parks, squares, and even on street corners, creating a festive atmosphere where everyone can enjoy the power of music.
Paris Fashion Week (February/March and September/October):
Paris is a global fashion capital, and during Fashion Week, the city becomes a hub of glamor and style. Top designers showcase their latest collections, attracting fashion enthusiasts, celebrities, and industry professionals worldwide. Although attending runway shows may require special invitations, the city buzzes with fashion-related events, exhibitions, and parties offering a taste of fashion's glamorous world.
Fête de la Musique de Saint-Germain-des-Prés (June):
Located in the charming neighborhood of Saint-Germain-des-Prés, this music festival celebrates the rich jazz heritage of the area. Jazz musicians take to the streets, cafes, and concert venues, filling the air with their soulful melodies. Enjoy a glass of wine in a cozy jazz club or stroll through the atmospheric streets while being serenaded by talented artists.
Paris Film Festival (June – July):
The Paris Film Festival brings together movie enthusiasts and industry professionals to celebrate international cinema. With screenings of diverse films, premieres, and special events, the festival showcases the best of the film industry. Immerse yourself in the magic of the silver screen and experience the art of storytelling through film.
You can also check this blog for cultural exploration ideas, "Cultural Travel- European Inspiration 2023".
Paris Bucket List: Places Not to Miss on Your Trip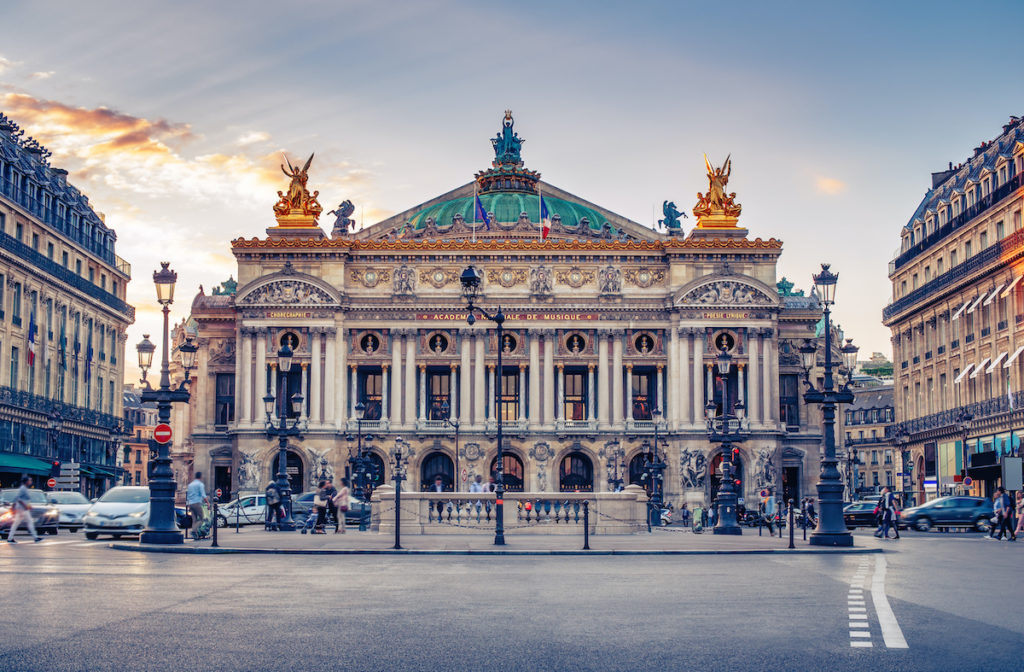 Paris offers many must-see places that should be on every traveler's itinerary. Whether you're a first-time visitor or returning to the city of lights, here are some essential places to visit during your trip to Paris:
No visit to Paris is complete without seeing the Eiffel Tower. This iconic landmark is an architectural marvel and offers breathtaking city views. Take the elevator or climb the stairs to the top and immerse yourself in the stunning panorama of Paris.
As one of the world's largest and most famous museums, the Louvre is an art and history treasure trove. Marvel at masterpieces like the Mona Lisa, Venus de Milo, and Winged Victory of Samothrace. Explore the vast collection spanning thousands of years and various civilizations.
Notre Dame Cathedral is a masterpiece of Gothic architecture and one of the most significant cathedrals in the world. Admire the intricate details of its facade, venture inside to see its stunning stained glass windows, and climb to the top for a panoramic view of Paris.
Montmartre and Sacré-Cœur:
Visit the charming neighborhood of Montmartre, known for its bohemian atmosphere and artistic heritage. Explore the winding streets, enjoy street performances, and go up to Sacré-Cœur Basilica for a breathtaking city view.
Champs-Élysées and Arc de Triomphe:
Stroll along the famous Champs-Élysées, one of the world's most famous avenues, lined with shops, cafes, and theaters. The iconic Arc de Triomphe stands at the western end, offering a fantastic view of the city from its observation deck.
Just outside Paris lies the magnificent Palace of Versailles, a UNESCO World Heritage site. Explore the opulent palace interiors, wander through the beautifully manicured gardens, and admire the Hall of Mirrors, a symbol of royal grandeur.
Sainte-Chapelle is a stunning Gothic chapel known for its extraordinary stained glass windows depicting biblical scenes. Experience the ethereal beauty of the light filtering through the colorful glass, creating a mesmerizing ambiance.
Take a scenic cruise along the River Seine and admire famous landmarks like the Louvre, Notre Dame, and the Eiffel Tower.
Explore the lively Latin Quarter, known for its bohemian vibe, historic architecture, and vibrant street life. Discover narrow medieval streets and cozy cafes, and visit the prestigious Sorbonne University.
Housed in a former railway station, the Musée d'Orsay is renowned for its Impressionist and Post-Impressionist art collection. In this remarkable museum, Admire works by Monet, Renoir, Van Gogh, and many more.
Conclusion
Finding cheap flights to Paris is a gateway to experiencing the enchantment of the City of Lights without worrying about your wallet. Utilizing the tips and strategies outlined in this blog can uncover affordable airfare options and make your dream trip a reality. Whether you're a budget traveler, an avid explorer, or simply someone who wants to embrace the Parisian charm without overspending, remember that with a little research, flexibility, and smart planning, you can snag great deals on flights to Paris. So, start your journey now and immerse yourself in this iconic city's captivating beauty, history, and culture. Bon voyage!
You can also contact one of our asaptickets travel experts for assistance booking a cheap flight to Paris at toll-free number: +8443007983.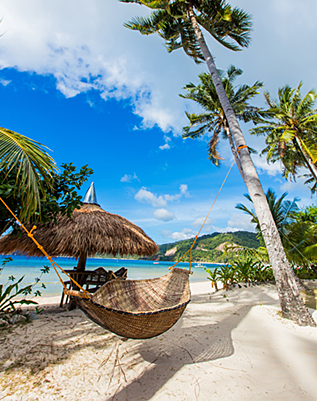 Get it right to your inbox by subscribing to ASAP Tickets weekly emails featuring the hottest flight deals from US to the .
Massive savings • Unsubscribe at any time.
You were sucessfully subscribed
Please check your inbox to confirm the subscription