Planning your next adventure has gotten simpler and more efficient with ASAP Tickets, a trusted travel agency that provides cheap airline tickets worldwide. Whether you're a seasoned traveler or embarking on your very first journey, our step-by-step guide will show you how to book flights with ASAP Tickets in just five easy steps.
From personalized assistance to exclusive deals, ASAP Tickets is your trusted partner in making travel dreams a reality. Join us as we simplify the booking process and unlock the world of hassle-free travel.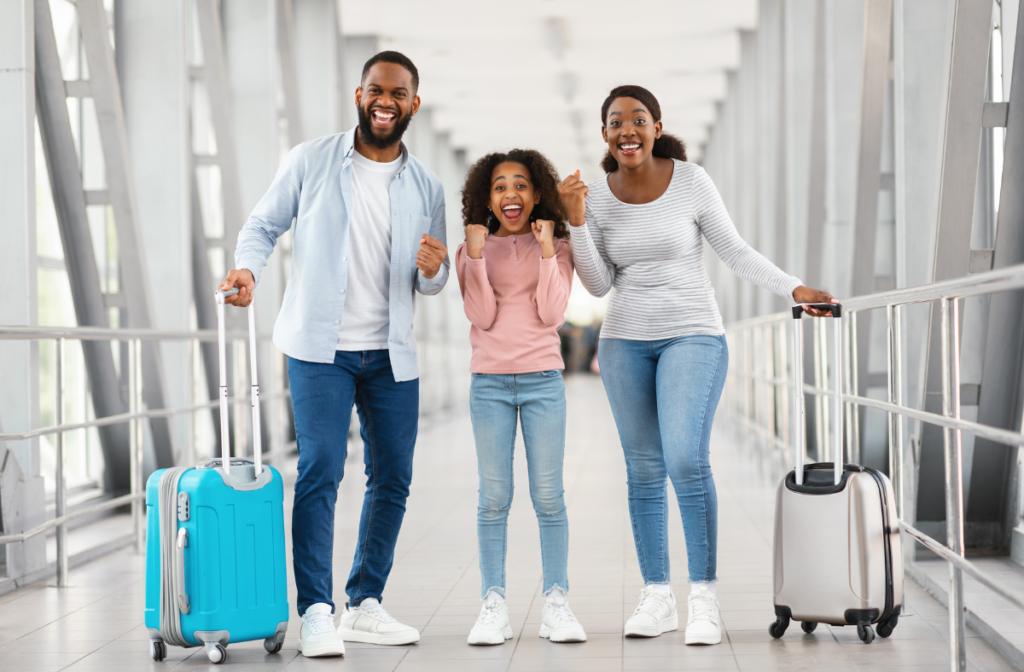 Step 1: Request a Free Price Quote
We understand that every traveler is unique, and so are their travel needs. That is why we offer multiple simple, hassle-free ways for you to get started:
Call Us: Reach out to one of our dedicated travel agents via phone to unlock exclusive, unpublished deals that are available only through this channel. You will find the number on our website.
Request a Callback: If you prefer a callback at your convenience, just let us know, and we'll contact you shortly.
Chat with Us: For those who like the convenience of messaging, connect with our agents using WhatsApp or Facebook for quick assistance.
Submit an Online Request: If you prefer a more self-directed approach, you can easily submit your travel request online.
Step 2: Review Your Flight Options
Calling one of our agents is the simplest and fastest approach of all those listed in step 1. It is the only way to get the most affordable and convenient flight options. This is because our competent and experienced agents can suggest alternate travel dates and extras for you, depending on your budget and preferences.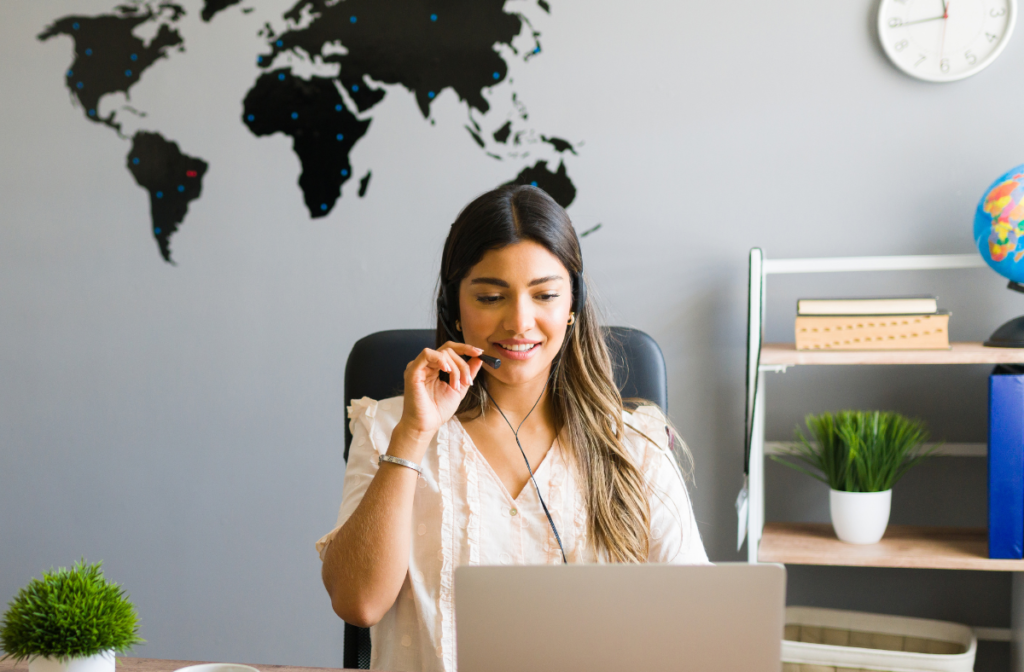 When you call, they'll guide you through the booking process, taking into account your travel preferences, budget, and any special requirements. This personalized service ensures you get flight options tailored to your needs for a smooth and customized booking experience.
After reviewing your flight options, you'll move on to adding extras and finalizing your booking. If you need more time to think, we can contact you shortly. Within minutes, you'll get a detailed Price Quote via email, SMS, or WhatsApp. This is when your journey starts to take shape!
Step 3: Add Extra Perks
ASAP Tickets offer an excellent opportunity to enhance your travel experience by adding extra perks. You can add hotel reservations, attractions, tours, rental cars, and more to your booking. Here's how it works:
Tell your travel agent about any extras you would like to add to your booking. It could be travel insurance, hotel reservations, airport transfers, etc.
The travel agent will guide you through the available add-ons and explain all the costs in detail.
You can then choose which extras to include in your booking and proceed with the following steps of the booking process.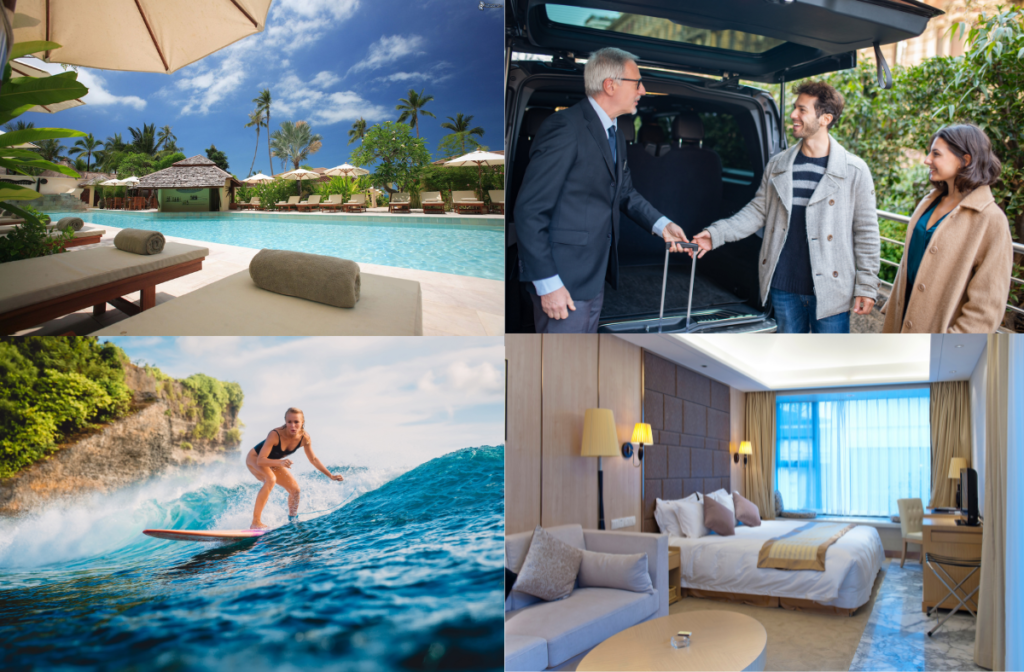 Step 4: Confirm Your Trip
Once you've selected your flight and any desired extras, it's time to confirm your trip. The process is as follows:
Confirm all your travel details with the agent, ensuring that all data is accurate.
Provide the necessary passenger information and contact details to your travel agent.
Work with your agent to finalize your booking.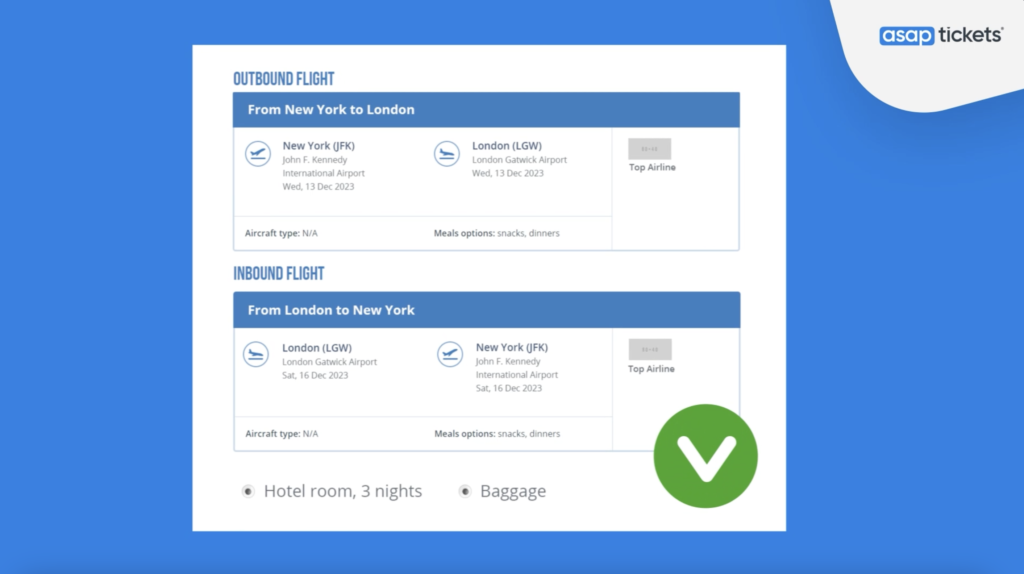 Step 5: Secure Payment
The final step in booking tickets with ASAP Tickets involves ensuring the safety of your payment. We provide multiple secure payment options to instill confidence in safeguarding your personal information and sensitive details.
During this last step, your dedicated travel agent will guide you through the available secure payment options. If needed, there is an option to book now and pay later. You can pick 3, 6, or 12 months for fixed payments to match your budget when paying for your flight. Find more information here.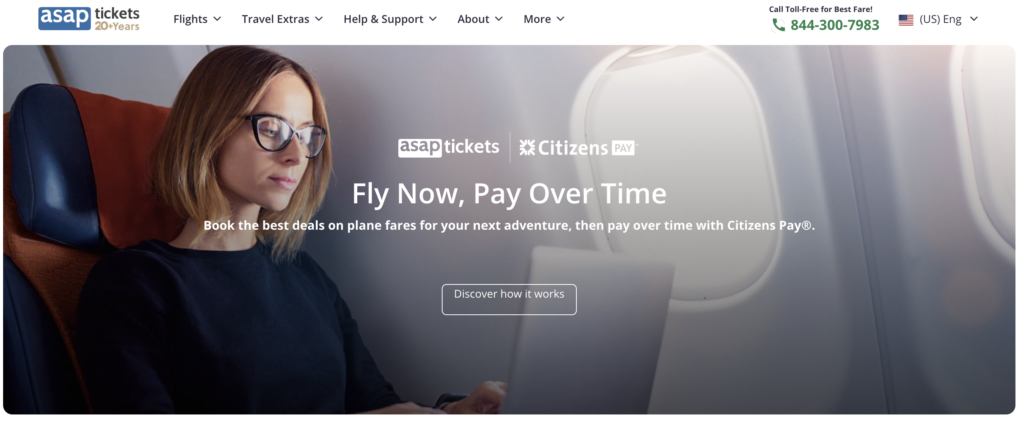 After successful payment, your travel agent will send you a confirmation email containing all your flight details. Congratulations, you've successfully booked your trip with ASAP Tickets!
Let Your Journey Begin
Booking with ASAP Tickets is a convenient and personalized way to secure the best flight deals and travel in confidence. In these five easy steps, we've outlined the process of securing your dream trip with ASAP Tickets:
Request a Free Price Quote: Begin by providing your travel details and let the ASAP Tickets travel agent find the best options for you.
Review Your Flight Options: Choose from a range of flights that meet your preferences and budget.
Add Extra Perks: Customize your trip with additional perks like hotel reservations, attractions, tours, rental cars, and other extras.
Confirm Your Trip: Ensure all details are accurate, provide the necessary information, and finalize your booking.
Secure Payment: Choose your preferred payment method and complete the transaction.
You can also check out our YouTube video: How to Book Flights With ASAP Tickets in 5 Easy Steps
Start planning your next trip with ASAP Tickets today. Visit www.asaptickets.com to experience the convenience of booking flights with ease. Your journey begins with ASAP Tickets! Safe travel!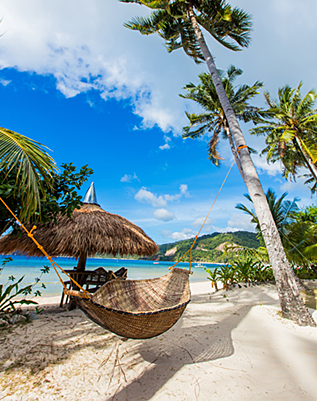 Get it right to your inbox by subscribing to ASAP Tickets weekly emails featuring the hottest flight deals from US to the .
Massive savings • Unsubscribe at any time.
You were sucessfully subscribed
Please check your inbox to confirm the subscription