Are you ready for Friendsgiving yet? If yes, great! If no, don't worry, you've still got plenty of time. If you are sitting there wondering what on earth
'Friendsgiving'
is, then listen up!
Friendsgiving is the sassy sister of Thanksgiving. On Thanksgiving Day many families come together to eat and give thanks. Many Americans make the trek home each year to see their family for Thanksgiving. However, this isn't always an option (or maybe you just want a break this year!). And so, many people find themselves without traditional Thanksgiving plans.
This is where Friendsgiving comes in! Get together with friends and enjoy the holiday on your terms. Let's get right into it, here are five ways to pull off Friendsgiving.
#1

Embrace the true spirit of Friendsgiving
Friendsgiving means not having to explain to each of your relatives why you are still single or listen to your aunt Muriel talk about her five cats
. Amongst friends, you can
truly
relax and not
be asked
why you didn't eat all your vegetables. Throughout its history, people have
given
 thanks for a variety of reasons.
Nonetheless, you can take this one to give thanks for enjoying the company of your friends, and to be grateful for those who support you
. So take it easy, and don't stress about preparing a perfect feast. Which brings us to the next point…
#2

Feast, don't fret!
Although many hosts believe that their Thanksgiving day will be very stressful, it doesn't have to be
! Organize a potluck with your friends.
Usually, the host cooks the turkey and the gravy (because these are not
easily
transportable)
. Work together with your friends and organize for everyone to bring one dish and one drink (pull out the Google sheet if you need to!). Don't forget about your friends with special dietary needs (allergies, gluten allergy, etc). With everyone contributing to the cooking, you
are guaranteed
a more worry free Friendsgiving!
#3

Look the part
Take a little time and dress up your digs for the day. Think seasonal colors and produce (apples, squash, pumpkin) – or don't! The theme of your party is up to you! Check out
Pinterest
for amazing recipes, decorations, and other quirky ideas. A fun idea is to ask all your guests to bring one decor item to add to the table centerpiece.
#4

Play the part
Don't be afraid to be a turkey at your Friendsgiving party. Organize some fun, sociable games to get everyone moving and talking (and off their phones!). Think old-school, like charades, pin the feather on the turkey, or Pictionary.
#5

Make clean-up fun
No host wants to face a huge clean up at the end of the day, so work together to get it done in half the time. As a guest, the right thing to do is help with the cleanup, after your lovely host has cooked the turkey and entertained you. You can even ask your guests to bring some Tupperware so that they can take home some delicious leftovers too.
All in all, your Friendsgiving can be whatever you make of it! Keep some old traditions, but don't be afraid to mix it up. Friendsgiving brunch anyone?
Want to
fly
somewhere for Thanksgiving? We have a team of 850+ expert travel agents ready to help you find the best flight deals to anywhere in the world! 
Call us at 
844-300-7983
 to get your personalized itinerary designed by your very own travel agent
. And once Thanksgiving is over, you can start thinking about
Christmas
!
Travel safe and stay tuned for more travel tips from
ASAP Tickets
team.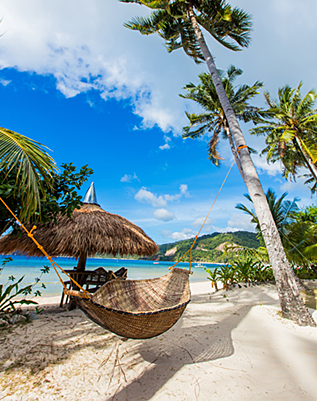 Get it right to your inbox by subscribing to ASAP Tickets weekly emails featuring the hottest flight deals from US to the .
Massive savings • Unsubscribe at any time.
You were sucessfully subscribed
Please check your inbox to confirm the subscription