Japan and Tokyo are seething culture and history, so it's no surprise that flights to Tokyo have increased since the country lifted its Covid travel restrictions last year.
Tokyo is known for its seamless blend of ancient traditions with modern tech and an eclectic mix of Japanese subcultures. The city has something for younger and older travelers, so all age groups have enjoyed their travel experiences.
Tokyo marvels visitors with its pulsating energy, cultural richness, and technological wonders.
Join us as we unravel the enchantment of Tokyo, from the moment you navigate the skies to the awe-inspiring touchdown that marks the commencement of an extraordinary exploration.
Flights to Tokyo: Getting the Ideal Flight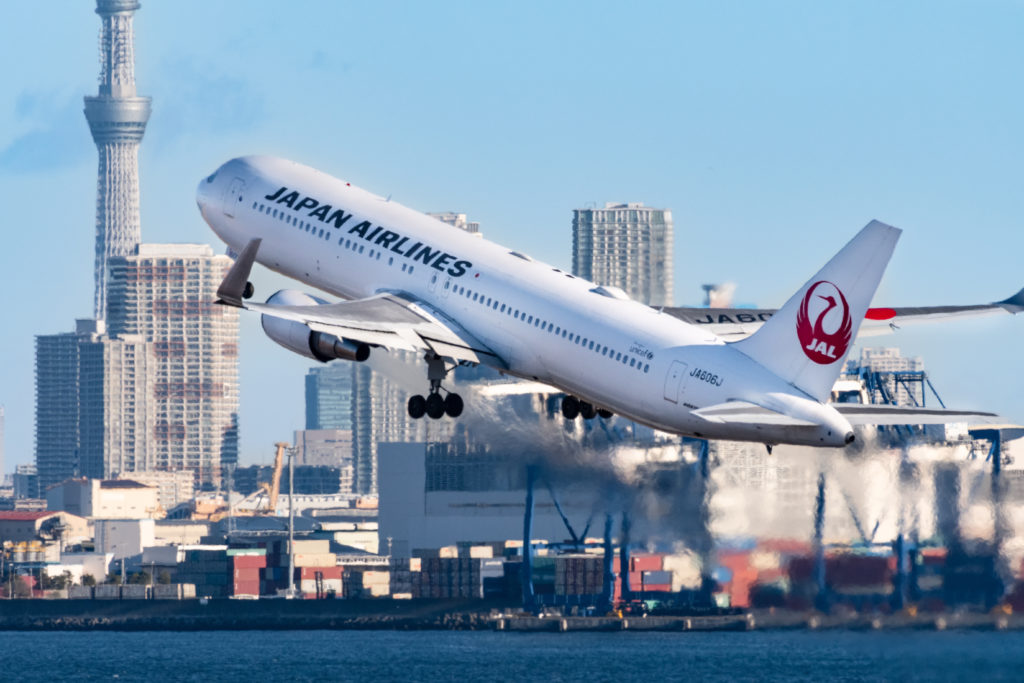 Finding a flight to Japan won't be a problem. Most major airlines offer flights to Tokyo. You'll also have many routes to choose from if you fly to Japan on its flag carrier, Japan Airlines.
Before booking your flights, you need to decide whether you want to fly a non-stop route to Japan or are willing to have a layover but (usually) pay less.
Direct flights to Tokyo
There are plenty of opportunities to find direct flights to Japan from both coasts of the U.S.:
Japan Airlines has direct flights to Tokyo from Los Angeles, New York City, San Francisco, Seattle, Boston, and Honolulu.
United Airlines has non-stop flights from Los Angeles, Houston, and New York (Newark).
You can also fly directly with ANA and Singapore Airlines.
ASAP Tickets works with all these airlines, so you can have one of our travel agents book your direct flights to Tokyo at our low prices!
Other flights to Tokyo
If you're ready to take a flight with a connection, you have plenty of options. Among our travelers, Beijing, Manila, and Vancouver are the most popular stopovers on flights to Tokyo from the US. By choosing to fly with a connection, you'll have more options for departing flights and lower prices. If your flights to Tokyo have early or late departures, they will also command a lower price.
If you decide to call an ASAP Tickets travel agent to book flights, they will happily provide you with different itineraries for your flights to Japan.
Flights to Tokyo: Airports
Most international flights to Tokyo fly into Haneda International Airport. But Tokyo's second airport, Narita International Airport, also handles international arrivals.
Haneda is only 12 miles from the city, while Narita is 44 miles away. Tokyo's excellent transportation system makes it easy to arrive in Tokyo from Narita. If you plan to take a taxi to Tokyo, Haneda makes more sense because it will be much cheaper.
Places to Visit in Tokyo
Tokyo is an impeccable blend of tradition and modernity. When choosing the sights to visit in Tokyo, we suggest choosing a mix that corresponds to this.
You could spend weeks in Tokyo and need more time to see everything, so we've selected just a few highlights to get you started on your planning.
Senso-ji Temple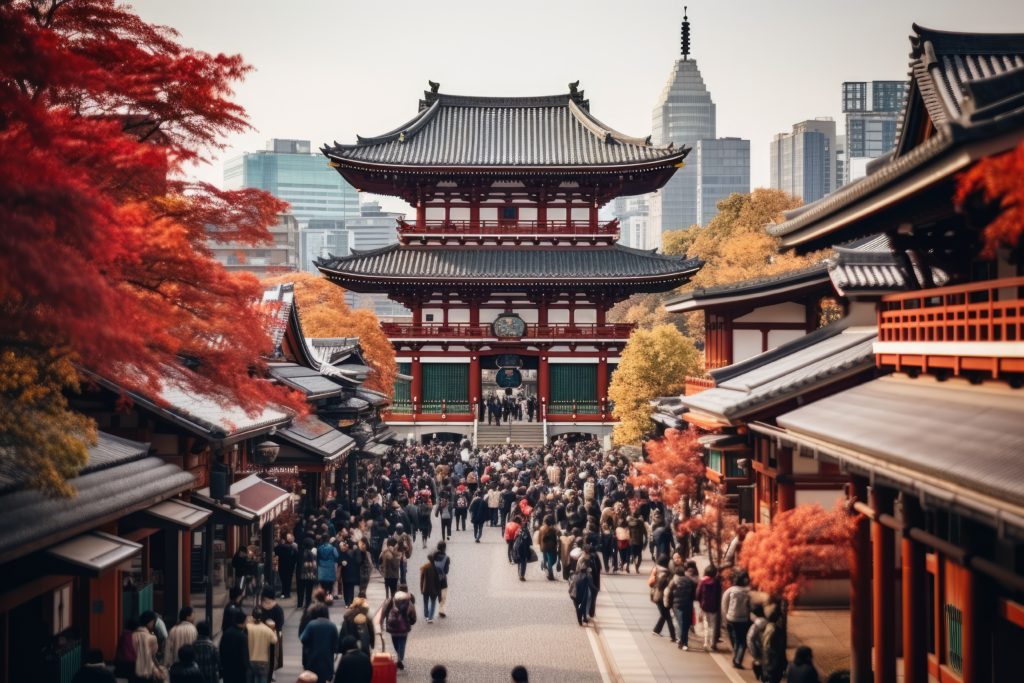 To get a taste of Japanese culture, you can't miss Senso-ji temple. This Buddhist temple is the oldest in Tokyo and one of its most important ones. You'll also discover the Asakusa Shrine nearby and many shops selling traditional goods. Plan to spend at least a few hours when you visit Senso-ji and Asakusa.
Shinjuku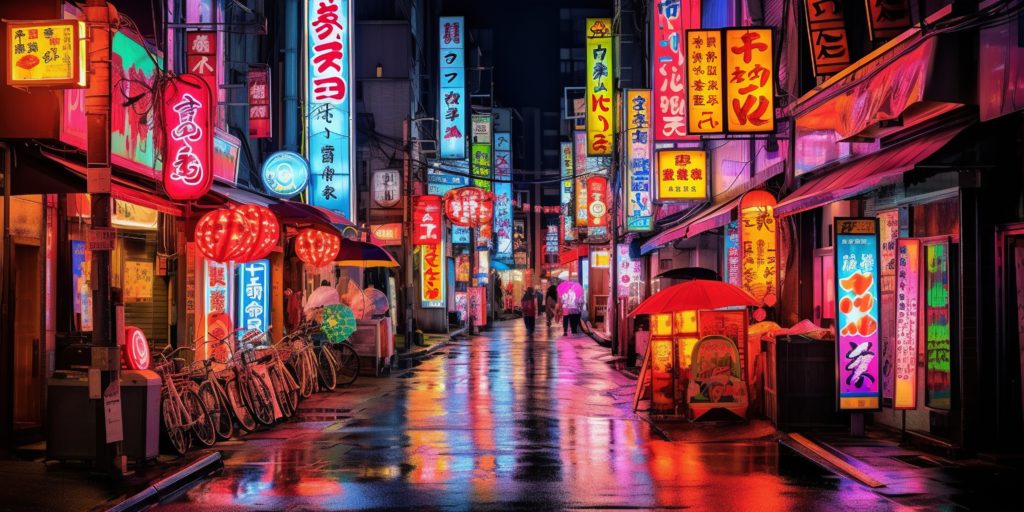 If you've ever seen Tokyo in a movie, you've probably seen Shinjuku, Tokyo's entertainment and business district focused around Shinjuku Station, Tokyo's busiest train station. This is the modern side of Tokyo with neon signs, arcades, skyscrapers, and many people.
It has its quieter corners once you go further away from the train station. Shinjuku is another must-visit among places to visit in Tokyo.
Imperial Palace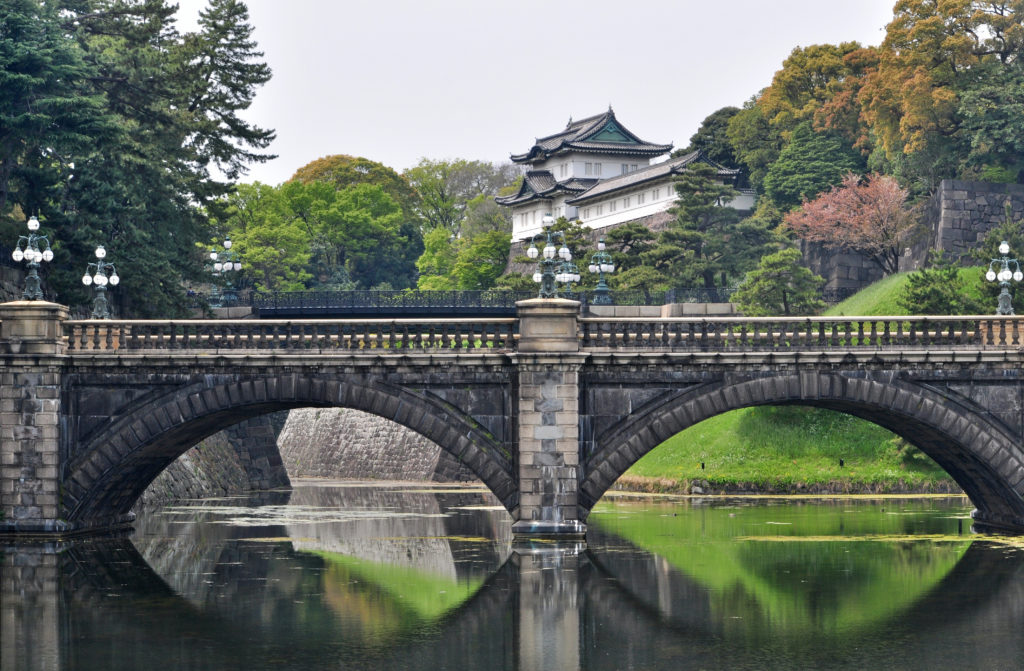 Tokyo's Imperial Palace is the official residence of Japan's imperial family. You won't get to go inside the palace. But you can visit the beautifully maintained grounds around it. Unlike the bustling Shinjuku, this is an island of peace and calm. Explore the gardens and parks that surround the royal residence.
Shibuya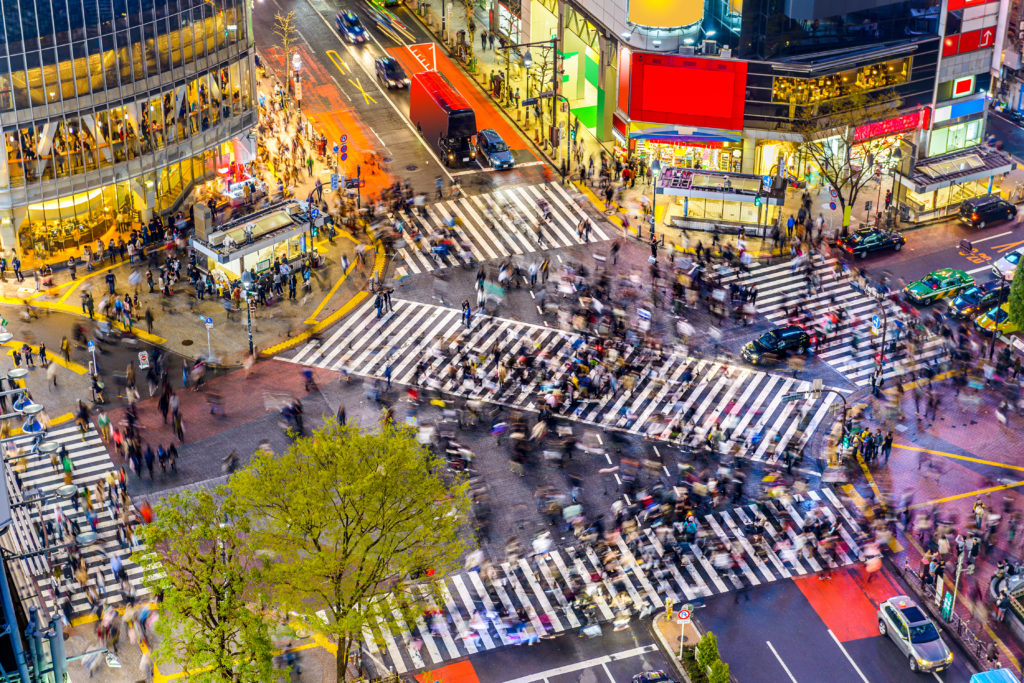 Shibuya is another Tokyo sight you've probably seen in movies, especially its legendary scramble crossing.
The area is known as the youth center of Tokyo. This is the place to discover Japan's pop culture and grab delicious food. In Shibuya, you can taste everything from burgers to chicken to traditional Japanese seafood.
Center Gai is your go-to street here to discover the next big trend. There are hundreds of shops on Center Gai, and Shibuya is where new trends are set.
Nakameguro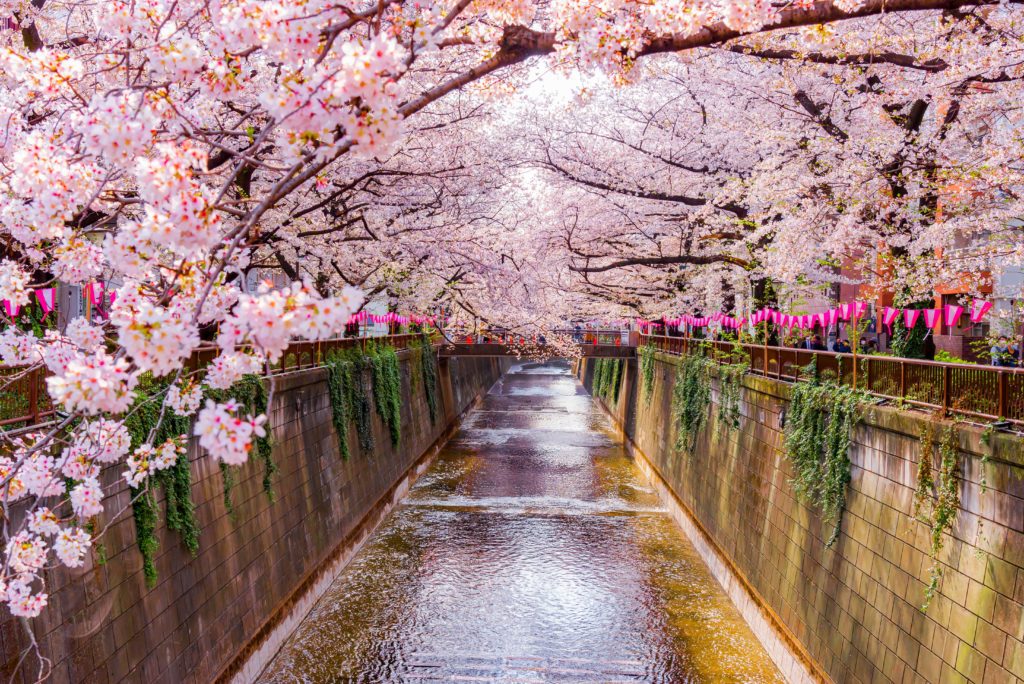 This quiet area is Tokyo's art district with many independent boutiques, cafés, and hangouts. It is also the place where everyone comes to watch the sakura blossom. Visiting Nakameguro is an absolute must if you're in Tokyo between March and April because you'll get the best views of the sakura.
Practical Tips for Visiting Tokyo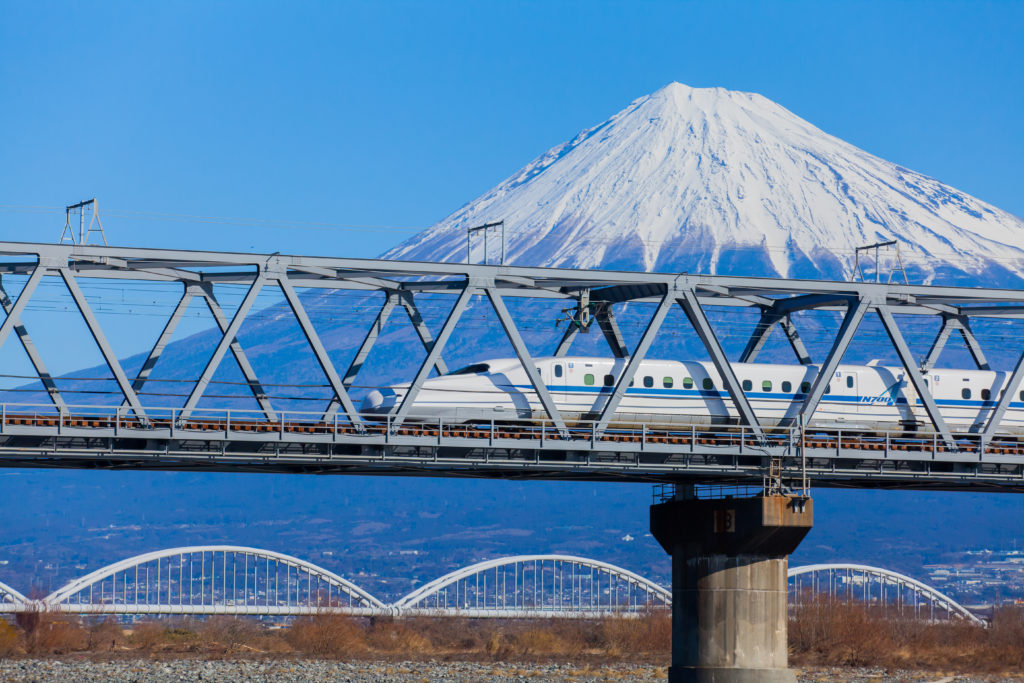 Tokyo Metro is the local subway system. It's the most practical way of getting around in Tokyo. To save yourself the hassle of paying for each trip, opt for 24, 48, or 72-hour tickets that will give you unlimited rides. Do note that avoiding taking the subway during rush hour is best!
Getting a Japan Rail Pass makes economic sense if you plan to travel outside of Tokyo. The pass gives you access to the bullet train to travel to other cities and discover Japan. You can get a pass that's valid for 7, 14, or 21 days. Opt for a regional pass if you only plan to travel in and around Tokyo.
While the subway system will get you places, Japan's neighborhoods need to be explored on foot, so pack a comfy pair of shoes.
The subway closes at midnight, so you may need to use a taxi if you plan to stay out late. You can use a taxi app, such as S.RIDE, but it's also perfectly normal to flag a taxi or get one at a stand. You can pay in cash or by credit card.
In Conclusion
We've seen an increase in flights to Tokyo and Japan in recent months. And it comes as no surprise: Tokyo is not just a destination; it's a canvas of experiences waiting to be crafted by each traveler. We've only scratched the surface with our top picks of places to visit in Tokyo, but even visiting them will easily occupy an entire week. So, we recommend traveling to Tokyo for at least ten days.
To get the cheapest rates on flights to Tokyo, call ASAP Tickets at 844-300-7983 or get a free quote on our website. If you contact us today, you can take advantage of our early Black Friday flight deals and save even more, so call today!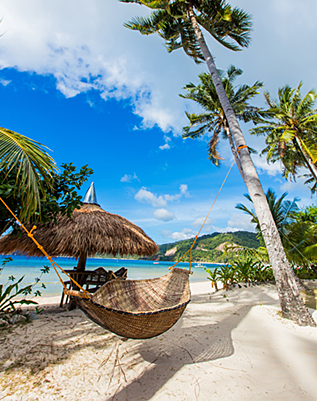 Get it right to your inbox by subscribing to ASAP Tickets weekly emails featuring the hottest flight deals from US to the .
Massive savings • Unsubscribe at any time.
You were sucessfully subscribed
Please check your inbox to confirm the subscription