The winter holiday season will soon be here, meaning vacation planning has more than likely begun. However, planning can be tricker when flying with a little one. Therefore, we have compiled a list of the best airlines for flying with infants this Christmas, highlighting which airlines offer the best family services and amenities.
Flying with Infants: Emirates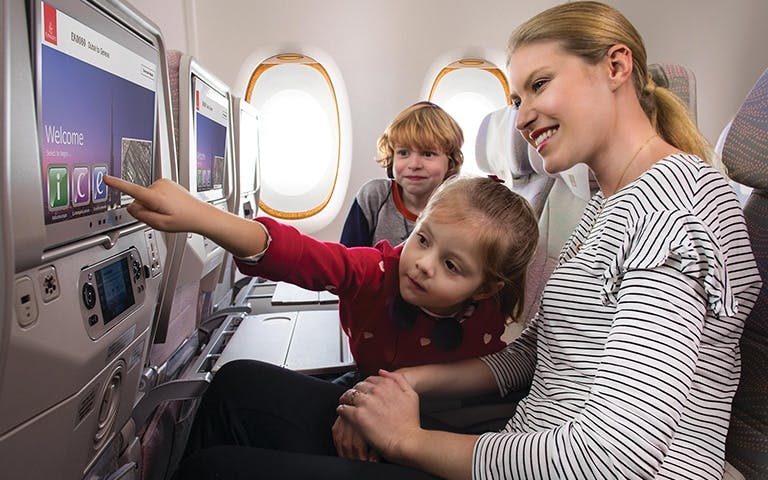 Emirates customer service is world-renowned, and the standard doesn't drop when flying with infants. Depending on which class you fly and from what airport, complimentary strollers and priority boarding are available. Furthermore, when flying with an infant 0-1, tickets, whether traveling on the parent's lap or in a bassinet, are discounted from the full adult fare. You can request a bassinet in the Passenger Details section.
For children in car seats, 6-36 months, a separate seat must be purchased. The seat must be forward-facing and approved at check-in by airport services. Children 2-11 also need a separate seat, which will be discounted from the full adult fare. In addition, here is what else you can expect:
You can breastfeed at your seat and be provided with a blanket if you want some extra privacy
Changing tables in the bathrooms
You can choose a meal to suit your child's specific diet requirements
Babies Food options have a range of yummy baby meals for you to choose from
cabin crew will help you with food and bottle warming
Over 100 TV channels in 40 languages dedicated to children's content
Travel‑themed activity packs created with Lonely Planet Kids, with an interactive book packed with activities, puzzles, and crafts
Flying with Infants: American Airlines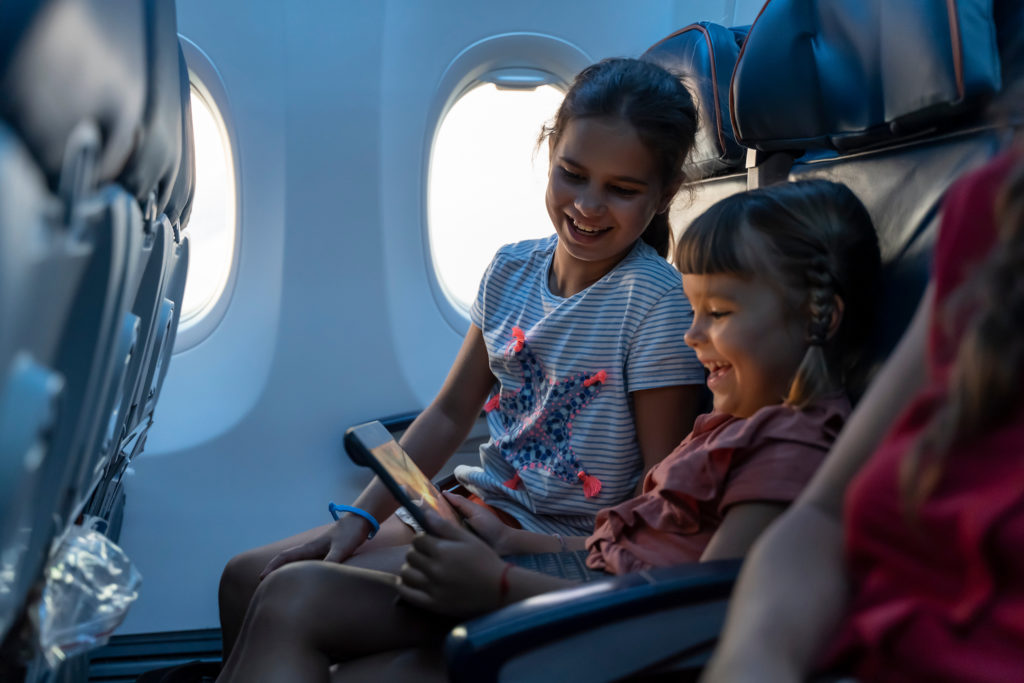 When flying with infants, American Airlines knows the little things go a long way. Such as allowing families with children under 2 years to board early at the gate. While also allowing a breast pump and small cooler of breast milk as a carry-on or personal item. Furthermore, infants under 2 years old can travel at no charge in their parent's lap. Bassinets are available on a first-come, first-serve basis. Whereas baby seats must have a label indicating approval for use on an aircraft. Furthermore, if you are looking for inspiration for your festive travel this holiday, then look no further than our blog, Top 5 Christmas Light Displays in Europe: A Dazzling Winter Wonderland Awaits
Children (2 years or older) must have their own seats, which will be ticketed as an adult fare. Here is what else you can expect when flying with infants on American Airlines flights.
American Airlines offers a limited selection of food and drink depending on the flight length. However, you can bring snacks and soft drinks onboard
Baby meals for children under 2 must be pre-requested
No need to buy Wi-Fi; download the app to stream a library of movies and music
Flying with Infants: Lufthansa
For carry-on baggage, you can take one piece of baggage, such as a trolley, and also a compactly foldable baby buggy packed in a cover (dimensions max. 55 x 40 x 23 cm)
From self-service bag drop Kiosks and online checking for the family, Lufthansa considers itself a family-friendly airline. Infants under two can travel in Germany on the lap of an accompanying adult for free. However, a 10% charge of an adult fare on all other routes will be applied. And all children over 2 will need their own seat. For more information on using a Mobile Boarding Pass, read our blog, How to Use a Mobile Boarding Pass. Here is what else you can respect when flying with an infant with Lufthansa:
Self-service bag drop kiosks.
Play corners specifically designed for children at airports
Changing tables can be found in the washrooms, and spare nappies are available onboard
Inflight games and movies to watch
Flying with Infants: JetBlue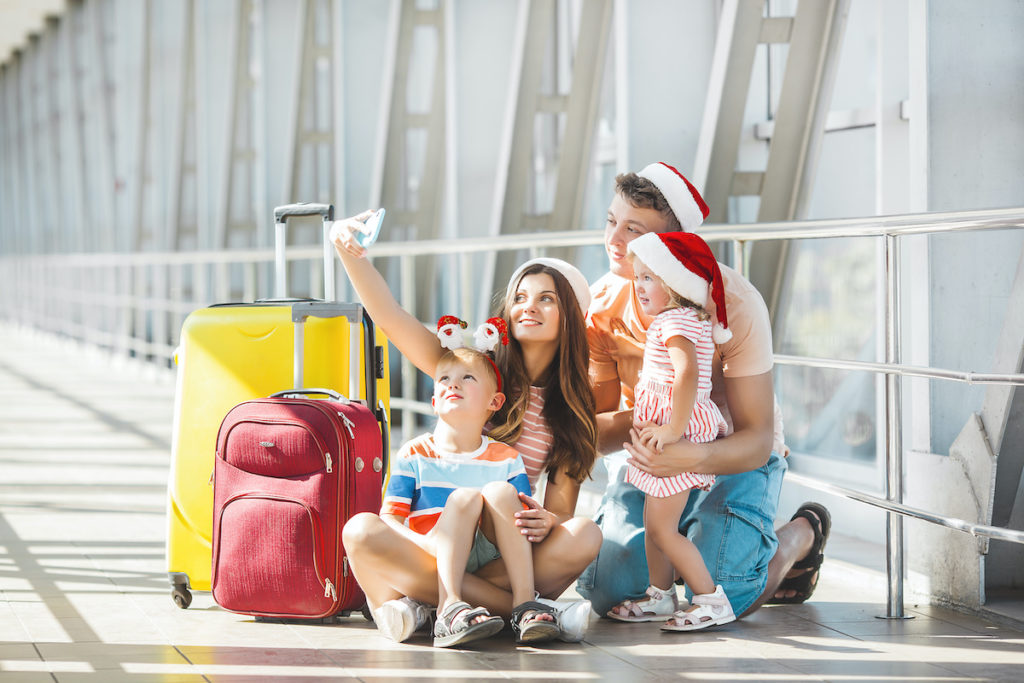 If you are flying with infants that will be sitting on your lap, JetBlue is a great choice. One of the main reasons is that Jetblue offers the most legroom in any coach in the US. Furthermore, you can take a diaper bag, stroller, and car seat on board; plus, there is no charge for infants under 2. In addition, pre-boarding for families with children under the age of 2 is available. Here are some reasons why Jetblue is perfect for flying with infants.
Terminal 5 at New York City's JFK includes the outdoor T5 rooftop, 2 unique play areas
TVs with free DIRECTV®, movies, and SiriusXM
Unlimited snack basket
Free Wi-Fi
More leg room
Flying with Infants: Britsh Airways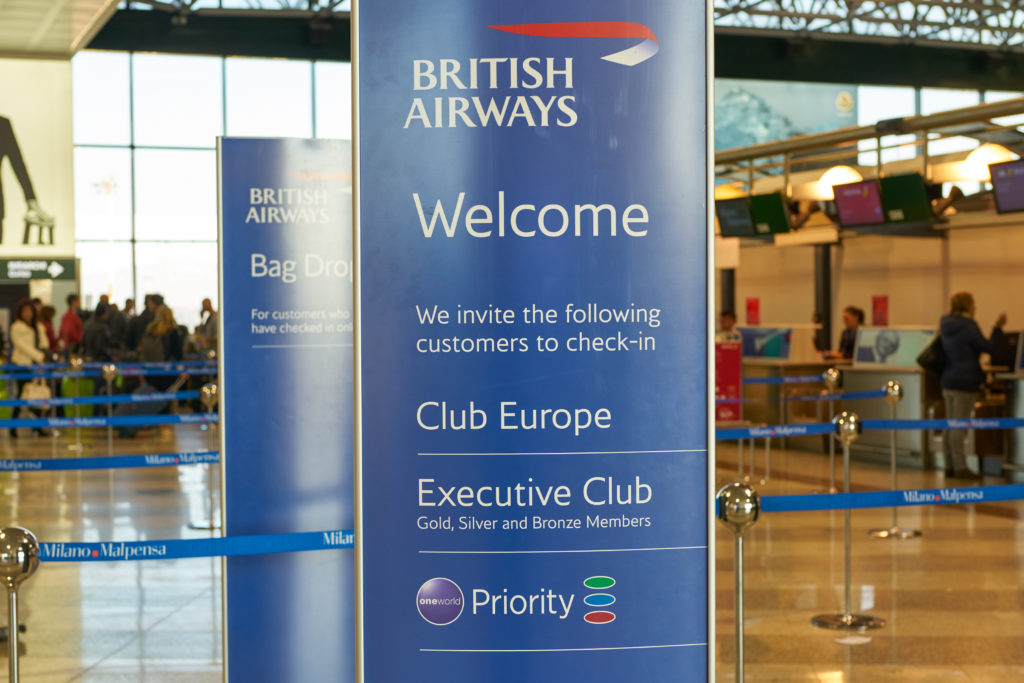 British Airways provides carrycots and the option to pre-book your seats, ensuring your family seats are together. Plus, children over 2 have the same baggage allowance as adults, with priority check-in and boarding also available. Furthermore, young kids receive a free SkyFlyer activity pack,, which includes the following:
A fun eye mask
Paw print socks
Crayons
A postcard to send home from your holiday
Here is what you can expect when flying with infants on British Airways.
Hundreds of child-friendly TV shows, movies, games, and songs on our longer flights
Pre-order your children's meals ahead of your flight, and choose from a range of family favorites
Some of our airports return your pushchair to the aircraft door on landing
Dedicated Family Lanes at the airport
So there you have our top 5 airlines for flying with infants. If you require further assistance, like booking hotels or having a specific itinerary in mind, call out experts free at tel:+18883331035 24/7 and save an average of $287* on your flights! Furthermore, you can find out how our agents can help by readying 6 Special Travel Arrangements by ASAP Tickets.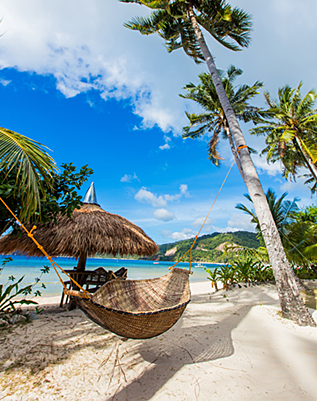 Get it right to your inbox by subscribing to ASAP Tickets weekly emails featuring the hottest flight deals from US to the .
Massive savings • Unsubscribe at any time.
You were sucessfully subscribed
Please check your inbox to confirm the subscription