More and more female travelers are opting for solo travel. Going on a trip alone is a chance to be independent as you will be the only person making the decisions. Solo travel allows you to meet more people because you'll naturally interact with whoever you meet on your adventure. And, chances are, you'll be interacting with more locals than you would, were you travel in a group or with a companion.
Solo female travel is your chance to discover yourself and a new culture. The good news is that we've got you covered. With seven different destinations for female solo travelers, you're bound to be inspired.
Check out our guide for tips on preparing for your solo travel experience and discover our top 7 destinations for solo female travelers!
What should you consider before embarking on a solo trip?
The basics of planning a solo trip aren't much different from any other trip. You need to consider the following:
Decide on your destination
Decide whether you'll explore only your destination city
Plan what you want to see
Book flights and hotels, and get insurance
Take safety precautions
1. Decide on your destination
Any trip's success will depend on the destination and how interesting it is to the traveler. If you're not interested, you won't enjoy traveling, no matter how good the destination is according to someone else. It needs to be good for you.
2. Will you stay in one city or explore several locations?
If you're thinking about visiting several cities, consider your inter-city transfers. It's usually best to use a travel agency such as ASAP Tickets to help you save on flights and book transfers.
Staying in one city gives you the advantage of getting to know it better. Traveling to several cities allows you to see more. So it really boils down to what you prefer to experience on your solo female trip.
3. Plan what you want to see
Every traveler should have a list of the sights and venues they want to visit. On your adventure, you may not end up visiting each one, but you'll have it ready as a blueprint for your vacation. This is particularly relevant for solo travel because no one but you will be making suggestions of places to go. By putting together a list before you travel, you'll inadvertently do the basic research on your destination. You'll end up reading blogs and articles with valuable tips and information.
4. Book flights and hotels, and get insurance
Once you know when and where you're going, you need to buy tickets and book accommodation. One aspect that often gets overlooked is getting travel insurance. It won't cost you much, but it can save you thousands. Just like any safety precautions for solo female travel, insurance needs to be purchased. If you don't use it, great, but you'll have peace of mind throughout your trip.
And when it comes to booking flights and getting insurance, ASAP Tickets' agents will have the best deals. Please request a quote online or call us to find out more.
5. Take safety precautions
For your solo trip, we've selected some of the safest cities in the world for you. However, you still need to follow basic safety precautions:
Stay in touch with family and share your itinerary;
Bring along the essentials; if there are valuables you don't need on the trip, don't take them;
Learn about your destination before your trip to know if there are any particular customs you should be aware of;
Place your money, documents, and cards in various places; if you lose something or it gets stolen, you'll have a backup plan;
As always, use common sense. It doesn't matter whether it's a solo female travel experience or a group tour, don't take unnecessary risks.
7 Destinations for Solo Female Travelers
Read on to discover some of the best and safest solo travel destinations.
1. Singapore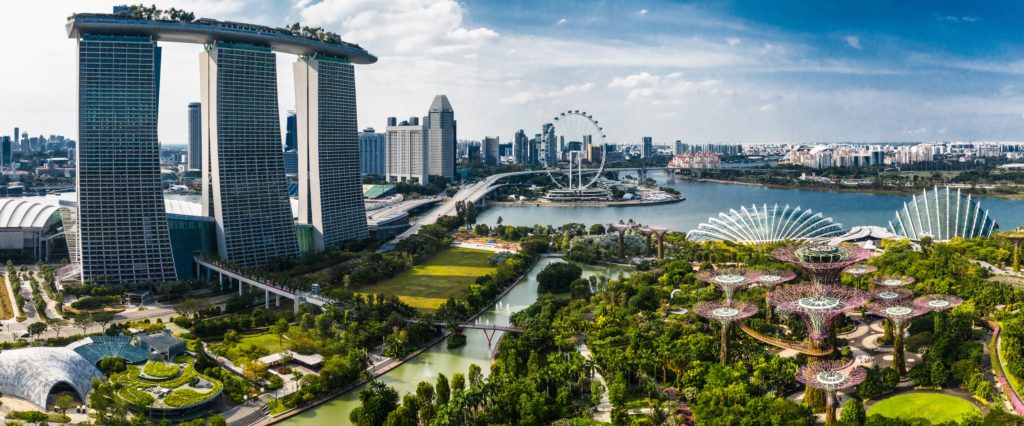 Singapore is one of the safest cities in the world. This South-East Asian pearl is known for its mix of skyscrapers and green recreational spaces. The city-state is an example of innovative urban planning, having so much recreational space available despite being the world's third-highest population density.
Travelers love to bask in Singapore's green side, with the Gardens by the Bay and the National Orchard Garden topping most bucket lists for Singapore. Kent Ridge Park and its stunning canopy walk is a green paradise where you can also learn about Singapore's World War II history.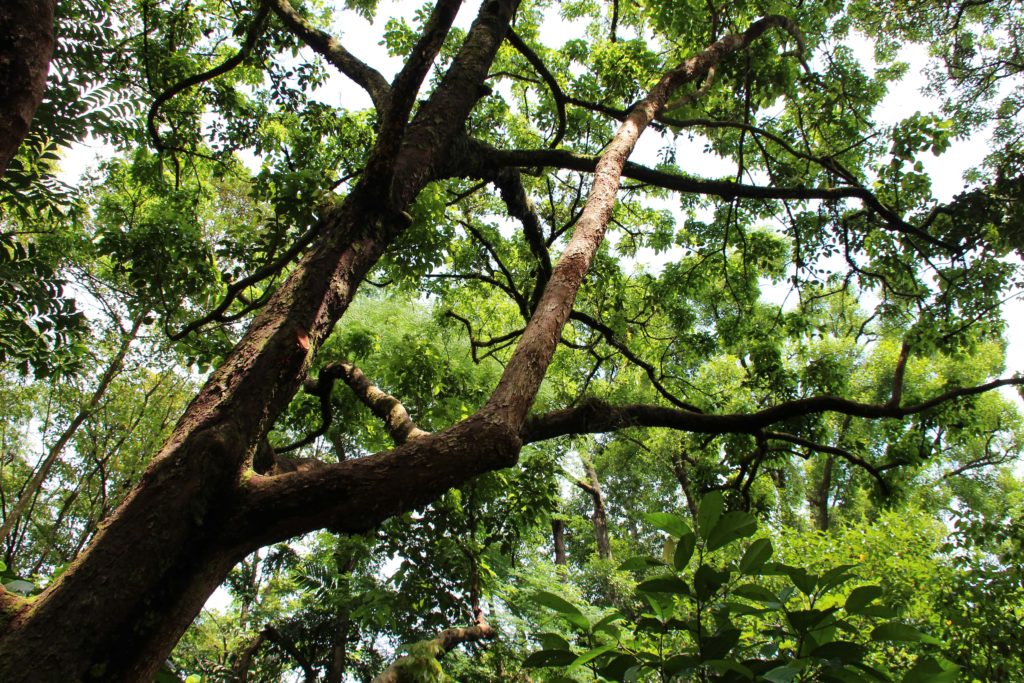 The other side of Singapore that amazes visitors is its technology. Singapore is known for technological innovation. For example, its hotels have robots working room service and can deliver requests such as towels. By the way, we're currently offering super saver fares to Singapore starting at just $337!
2. Auckland, New Zealand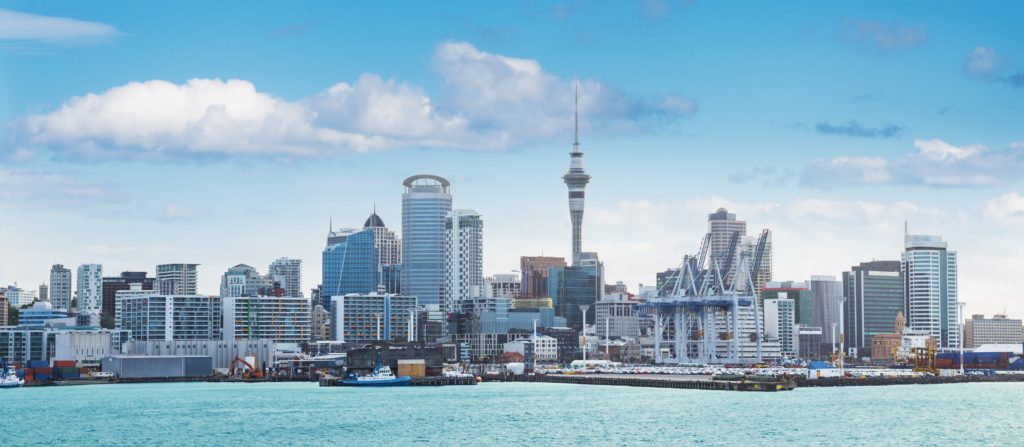 New Zealand sometimes gets passed on with people traveling to neighboring Australia. But the country should be on any traveler's list. Beautiful beaches, active volcanoes, and a large metropolitan city with lots to explore, make Auckland a perfect destination.
If you're looking for a beautiful panoramic view, then the iconic Sky Tower should be on your list. See the city from 328 meters above ground, and enjoy a meal at its café. Want some active rest and adrenaline? How about climbing Auckland Harbour Bridge and jumping off it on a bungee? Also, if you're a fan of The Lord of the Rings films trilogy can take a trip to discover the film's gorgeous filming locations!
The city will have something to offer both urbanites and adventure-seekers. Auckland is a very safe city both in terms of crime and its absence of dangerous wildlife. Round-trip tickets to Auckland start at $639.
3. Tokyo, Japan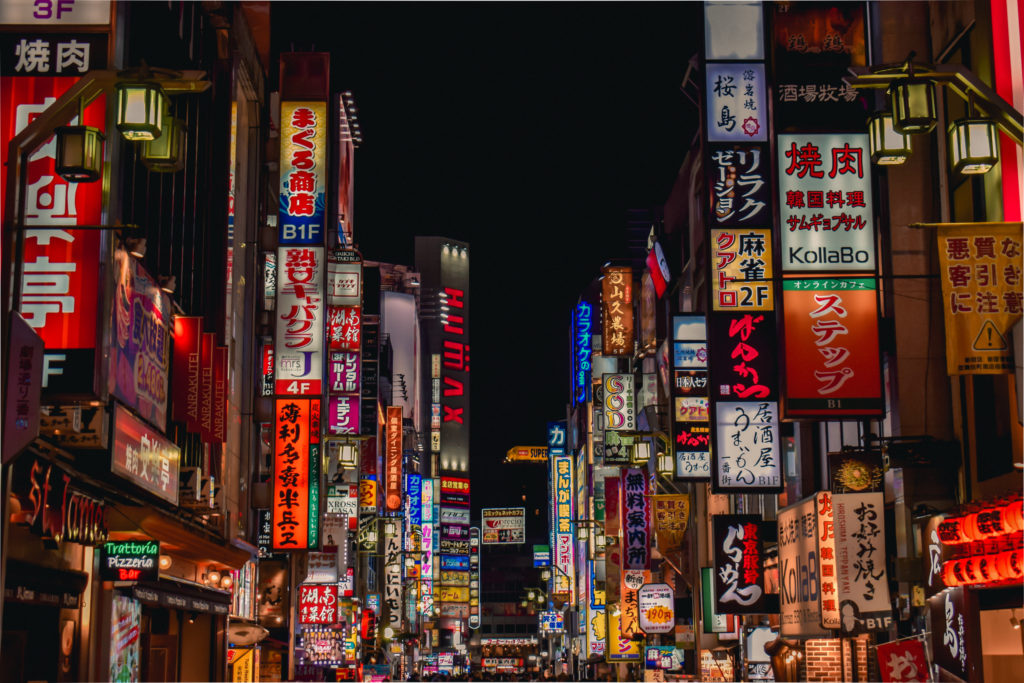 Visiting Tokyo on a solo trip is your chance to discover and immerse yourself in a new culture. Taste sushi the real way, enjoy a drink at one of the many Izakaya (informal bars with snacks) and learn about Japan's history.
Tokyo is a huge city with many activities to appease female travel. It's impossible to visit everything. There are, however, a few must-see spots. To get acquainted with Japan's culture, we suggest visiting Senso-ji, the city's oldest temple, and Ueno Park, which is characteristic of Japan's Meiji period.
To connect to Japan's modern side, Shibuya is the district you need to visit. Shibuya is where you'll find the neon-signed Tokyo that you see in movies. You'll see the latest fashion trends here. Shibuya is also an area with some exciting nightlife.
Like all the cities on this list, Tokyo is one of the safest cities in the world – it was rated first in 2019 and later moved to the fifth spot on The Economist's Safe Cities Index. Contrary to public opinion, flight tickets to Tokyo can be affordable if you're flexible with your dates.
If you get tired of the city, you can always take a day tour to Mount Fiji or take the train to Yokohama, Japan's second-largest city.
4. Kigali, Rwanda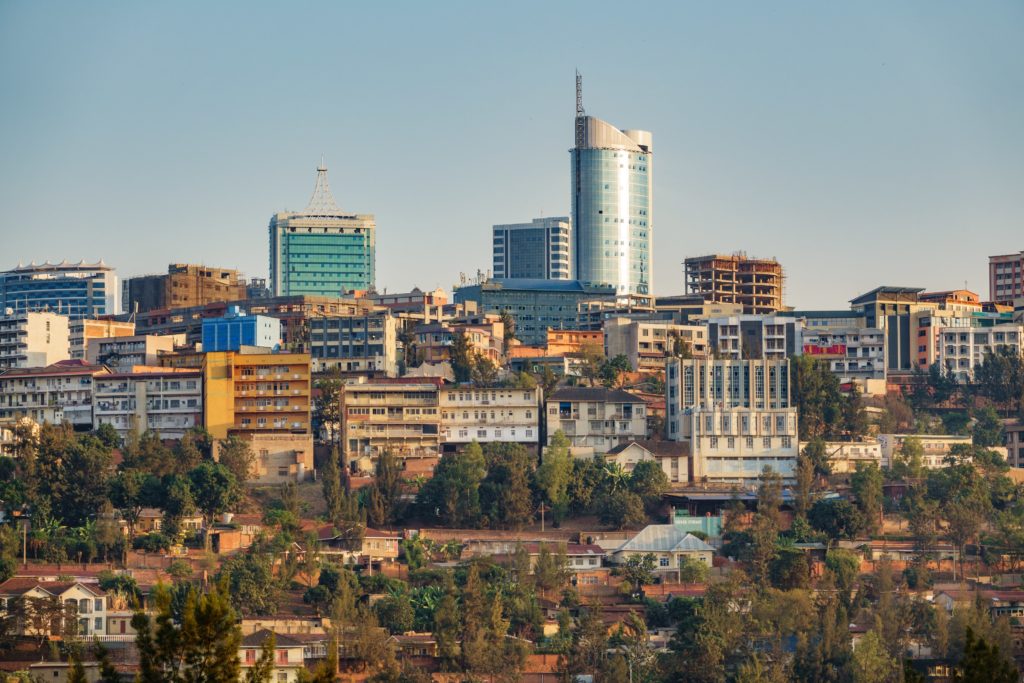 Rwanda is one of the safest countries in Africa. In fact, Kigali, its capital, is the safest city in Africa. In recent years, the city has seen a rise in activities, restaurants, and bars. You definitely won't be bored in Kigali and will keep busy.
Stop by the Kimironko market, where you'll find everything from fruits and vegetables to second-hand clothing and gifts.
Are you looking for something different? A very Rwandan thing to do is visit a milk bar. Yes, milk. Because cows are important in Rwandan culture and represent wealth, you'll find small milk shops in Kigali. So, come in and have a sip.
Touring a women's center may not sound exciting, but female solo travelers enjoy visiting the Nyamirambo Women's Center. Eighteen Rwandan women created the center to address gender-based violence, inequality, and discrimination. The center's mission is to offer educational and vocational training to women who can't afford it. As a result, women get the chance to get better employment. During the visit, you can expect a traditional snack, a quick lesson in Kinyarwanda, and a tour of the center, followed by a walk through the Nyamirambo neighborhood.
Qatar Airlines, KLM, and Turkish Airlines are just some of the top carriers offering flights to Kigali, with round-trip fares starting at $697.
5. Dublin, Ireland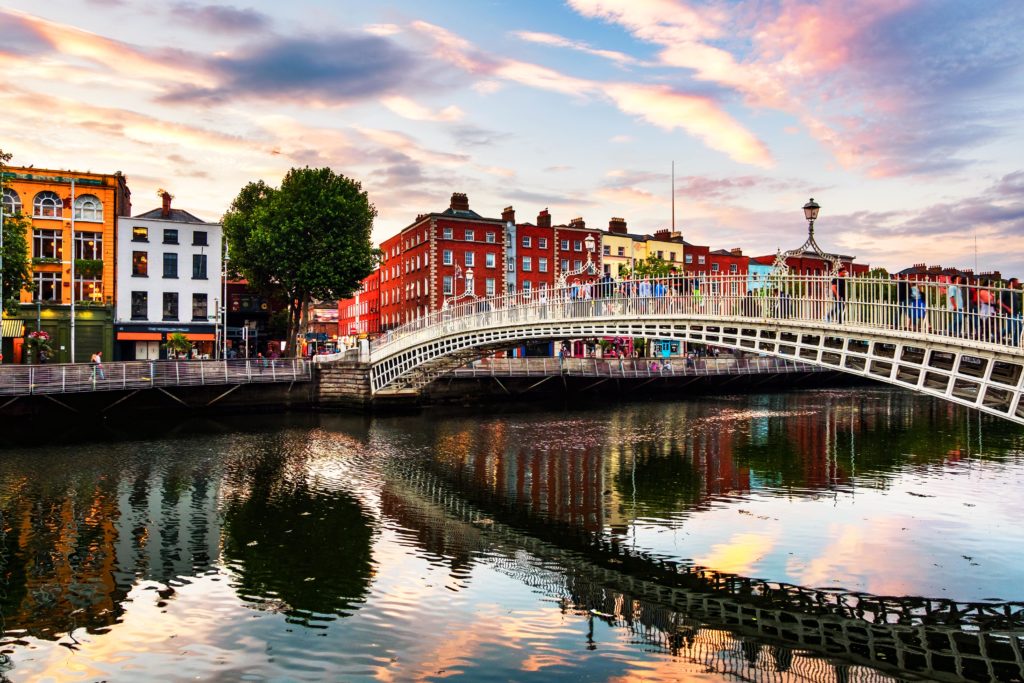 Dublin is one of the coziest cities to visit. It's a relatively small city with a big heart. Travelers love Dublin for its architecture, arts scene, nightlife, and bars. But Dublin isn't all about partying. It's also home to Trinity College, Ireland's top university, with a beautiful 16-hectare campus. If you enjoy the outdoors, another outstanding location is Phoenix Park.
Dublin Castle is a landmark worth visiting. It opened in 1204 and now hosts the inaugurations of Irish Presidents and other state receptions.
Finally, you absolutely must get out and enjoy Dublin's music scene. Listen to the buskers, attend open mics, and choose pubs with live local musicians. You won't regret it!
6. Santiago, Chile

Chile's capital is one of the biggest cities in South America. It is also one of the safest cities on the continent.
The city is friendly and beautiful, with lots to discover. Shop for gifts at the Santa Lucia Artisan Fair. Visit one of the many wineries, all located a short drive from the city. If you visit between July and October, you can ski in the Andes. Chile's top ski resort is Valle Nevado, situated only 60km from the country's capital.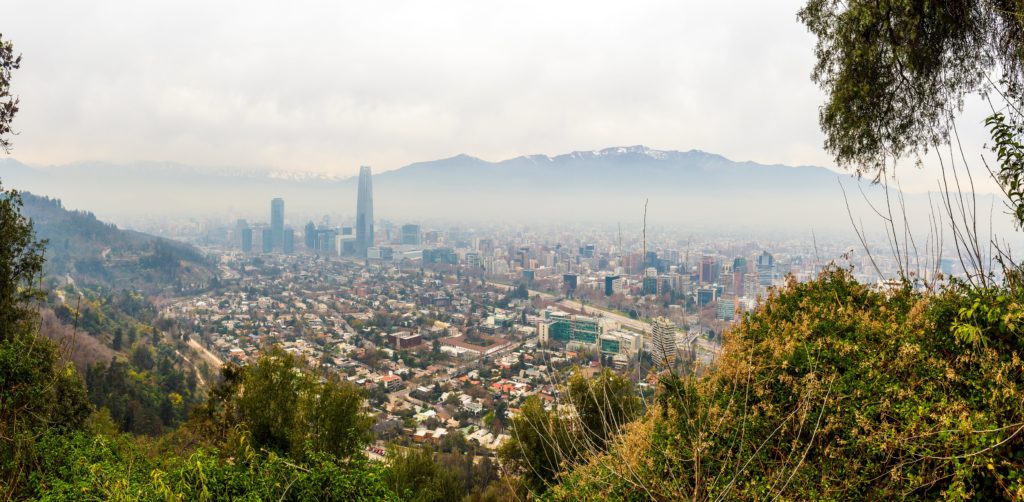 Take the funicular up to the top of San Cristóbal Hill and enjoy the stunning view of the city. If you enjoy staying active, walking all the way to the top is possible.
We have some great deals on discounted flights to Santiago available now, so call our agents for a quote. Prices start at $425.
7. Brussels, Belgium

Belgium's Brussels is a beautiful city to visit for all tourists. It has many sights to choose from, but the Cathedral of St. Michael and St. Gudula is at the top of our list. Something different is the Atomium, created for the 1958 World Expo. Since then, it has indeed become one of Brussels' landmarks. It's worth going inside the Atomium to get a fantastic city view and experience the modernist interior.
A great activity is the many chocolate workshops that take place in the city. After all, when in Belgium, you need to learn about Belgian chocolate… And taste its different flavors.
Another reason solo travelers enjoy visiting Brussels is that it's very close to many other amazing cities, with Luxembourg and the Netherlands just a short train ride away.
How can you make the most of your solo trip?
Solo female travel is not different from traveling as a family. To make the best of your solo trip, plan ahead. You don't need to do everything on your list, but at least you'll know your options.
To save on flights, book your tickets ahead of time. ASAP Tickets' agents can give you different quotes. Call them at our toll-free number: +18443007983, or leave a request on our website.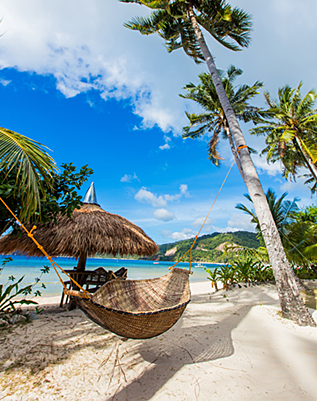 Get it right to your inbox by subscribing to ASAP Tickets weekly emails featuring the hottest flight deals from US to the .
Massive savings • Unsubscribe at any time.
You were sucessfully subscribed
Please check your inbox to confirm the subscription